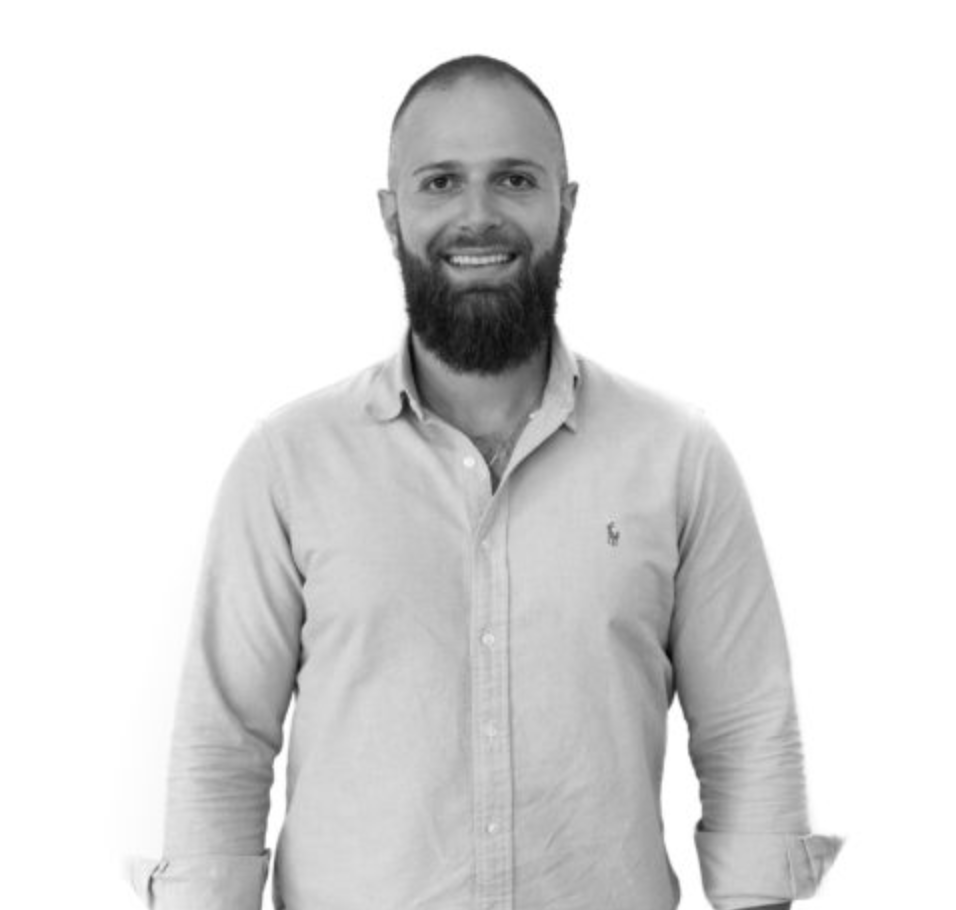 Digital Director at Covert

At Marketing Trends we are discovering what drives Australia's top marketers. John Stefanidis tells us how Covert managed to expand during 2020 and why successful marketing relies on soft skills.
How did you start working in digital marketing?
It started when I was at university. A friend of mine, studying finance, explained to me what SEO was and I thought it was very cool.
In my mind, the concept of being able to rank first on Google was a massive money-making opportunity although I didn't understand it. It was my second year at university, I was pretty fresh and I was doing my best to wrap my head around how I could commercialize this concept.
My friend had some technical abilities, we had a few contacts and I started learning the basics about keyword research. That's how we launched our own small business called ProvideSEO.
We used Black Hat SEO to rank our website and we managed to rank in the first page of Google for "SEO agency" in Sydney within a couple of weeks. Then obviously, because we didn't really know what we're doing, we decided it was not going to work out and ended that first business.
After that, I got an internship which was a mix of marketing and many other areas. I started liking the idea of working in digital marketing, so applied for a few roles and landed my first job in the industry in early 2016.
If you weren't working in digital marketing, in which other industry do you think you might be?
I would say related to computers & IT or sales, since I like the idea of business development.
What role does digital marketing play for your clients?
For us, in regards to our clients, we try to be as commercial as possible and focus on how to make money for them.
At the moment, our agency focuses on two main types of clients.  On one hand, we work with eCommerce companies, which are simple to track in terms of results. The strategies we install with them allows us to easily know how much money we've generated for them, thus how much money we should be paid. It's a beneficial structure for both parts.
On the other hand, we work with Property clients, focusing on lead generation campaigns. Due to the nature of these clients' sales, they get a massive ROI out of the campaigns we put in place.
Our approach is focused on ROI. For us, marketing plays the role of making our clients as much money as possible and try, as far as we can, to keep them in the black by being open and adding value.
I have a macro outlook when it comes down to advertising and marketing. If a client would ask me how to invest their money, I would suggest making educated assumptions, doing preliminary research,  trying different platforms and giving it a go. Then, keep investing in whatever works the best.
For me, it actually comes down to a simple fact.  There are certain places where people spend their time online. It might be on their phone reading articles, it might be looking at social media or in many other ways. So marketing is  about finding where your targeted people are engaging and showing them content they actually want to see.
If people aren't engaging with your product or your service, even though your videos might be cool, then maybe  you're selling the wrong thing. So, the first thing should be focusing on having a good product.
Tell us about the make-up of your team
The way our team is built up is related to the way we've structured the business. Covert started as an agency and now we own various businesses online, so we are definitely different to a traditional agency.
The agency is based in Australia, where there are 5 of us. The rest of the team - 15 to 20 people- is based in the US, where we do most of our eCommerce operations. So, our team is built of approximately 25 people between the two countries.
We structured our business this way because we believe the US is a better market than Australia for eCommerce. Mainly, due to the size of their population and the way Americans love to spend.
At Covert, we work remotely from an international point of view, taking into account that we are based in Australia and operate in the US. Yet, here in Sydney we all work in the same office.
All the resources are based in-house, because for us it makes more sense. If we need, for example, an extra photographer we'll hire one as a contractor. In general we do everything ourselves because we believe that by designing our own processes, we can be efficient without outsourcing.
How has COVID- 19 affected your agency and marketing & advertising as an industry? How has it changed your focus?
My business partner Bijan and I started Covert in December 2019 and by February 2020 we were working full-time at the agency. By then, we had a decent client pool going into our own. In March, Pete joined us and we became a team of three business partners.
Everything was going well, but then COVID- 19 hit and a lot of our clients started cutting down their services fees budgets.  So for us, the pandemic had a slightly negative impact during the first few weeks.
Still, we were all in the office, we added our heads together and we were all hungry for it. So we seized an opportunity to sell a product- face masks.  We moved pretty hard on that, becoming one of the first online retailers of face masks in Australia. That was a good opportunity for us, and after that we closed important deals with some big corporations and government bodies.
Then, we decided to expand into North America and started by building a team in the US and one in Canada. That's how the eCommerce branch of the business started for us; from face masks.
We then branched into inflatable spas locally which made sense, given the amount we learned in terms of operations, logistics and eCommerce.
At the moment we are still operating in the US and Australia. We shut down our operations in Canada given it's not a huge market for us.
As an agency we changed our focus and pivoted, so in general  COVID- 19 impacted us very positively.
People were working from home, looking more at their phones and investing in adapting their houses. This turned into a good opportunity from an advertising perspective. So, I believe any agency with legitimate skills might have been positively affected as well.
It's easy to sell marketing, but it's not easy to actually do it. I think there's a lot of  mid-ground agencies working with big corporations, taking big retainers and not delivering much. These might have been affected in a more negative way.
What do you believe is the most exciting innovation happening in marketing & advertising?
It's interesting to see advertising platforms constantly evolving and using data to understand how audiences are engaging. I think artificial intelligence has a big part to play in that, especially in terms of audience qualification.
At Covert, we not only provide SEO as a service for our clients but organic SEO is also what allows us to drive revenue in our own businesses in the US.
I find it fascinating how Google is constantly changing their algorithm and ranking factor. It's  scary, as it is exciting, because It gives people the opportunity to grow, stay fresh and engaged.
So, I would say the most exciting trends are Google's technology and how they're investing in AI, machine learning and automating.
What do you believe is the biggest challenge in your field moving into the future?
The biggest challenge for me in regards to marketing it's attribution. It's difficult to attribute advertising investments to a perceived revenue since there's always a "cross-device" attribution.
For example, if somebody sees an ad on Facebook on their computer but converts from their phones, that purchase will be attributed to a  website visit. It won't be attributed to the ad on Facebook.
That is a massive challenge and I believe it's almost impossible for that to be fixed without a complete intrusion of privacy.
What does a typical day look like for you? How do you structure your week?
I'm not the most structured person and we work in different time zones. But we do have one daily meeting at midday, around 5 pm California time, where every member of the team has to turn up and everybody has to bring some insight.
I picked up that idea in an agency that I use to work. I believe this keeps everybody honest and I've chosen to do it at midday because I'm not a morning person.
My role in the businesses is related to strategic analysis more than to technical implementation. I also manage people, so I guess a lot of my days are spent on the phone, talking, having meetings and discussing things, which is what I like to do.
Therefore, other than our daily midday meeting, my weeks are pretty unstructured.
What brands do you take inspiration from?
I wouldn't say I take inspiration from anything in particular, but I like Apple.
I think it's amazing the way they brand themselves and the amount they invest in technology. I also like that they're always a step behind Android in terms of pure performance, but they always seem to be better in some way.
For me, it comes down to the look and feel and Apple does a great job of the whole experience. Is branding taken to the next level.
Software and tools recommendations:  What is the one software you can't work without and why?
I very much like Ahrefs. It's a cool SEO tool that gives you a good on-page and off-page balance  and allows you to scope what your competitors are doing. Their data is pretty fresh and it's a nice, easy way to stay updated in terms of SEO trends.
What resources and tools you would recommend for anyone working in your field?
For me, the first and most important tool for anybody working in digital marketing is YouTube. If you are starting in the field, YouTube should be your God.
It has everything. It shows how to do the technical part of digital marketing and there's no better way to understand this than seeing somebody else doing it. There's no point in reading about it: you Google it and then YouTube it.
I would also urge marketeers to refine their soft skills. A big part of marketing is understanding your audience; understanding what people want.
The technical aspect of marketing is easy, people can follow an explanatory guide and execute it. So, we should be spending time on understanding customers, their wishes and relating to them. For this last aspect, there are no softwares or resources other than living in the real world.