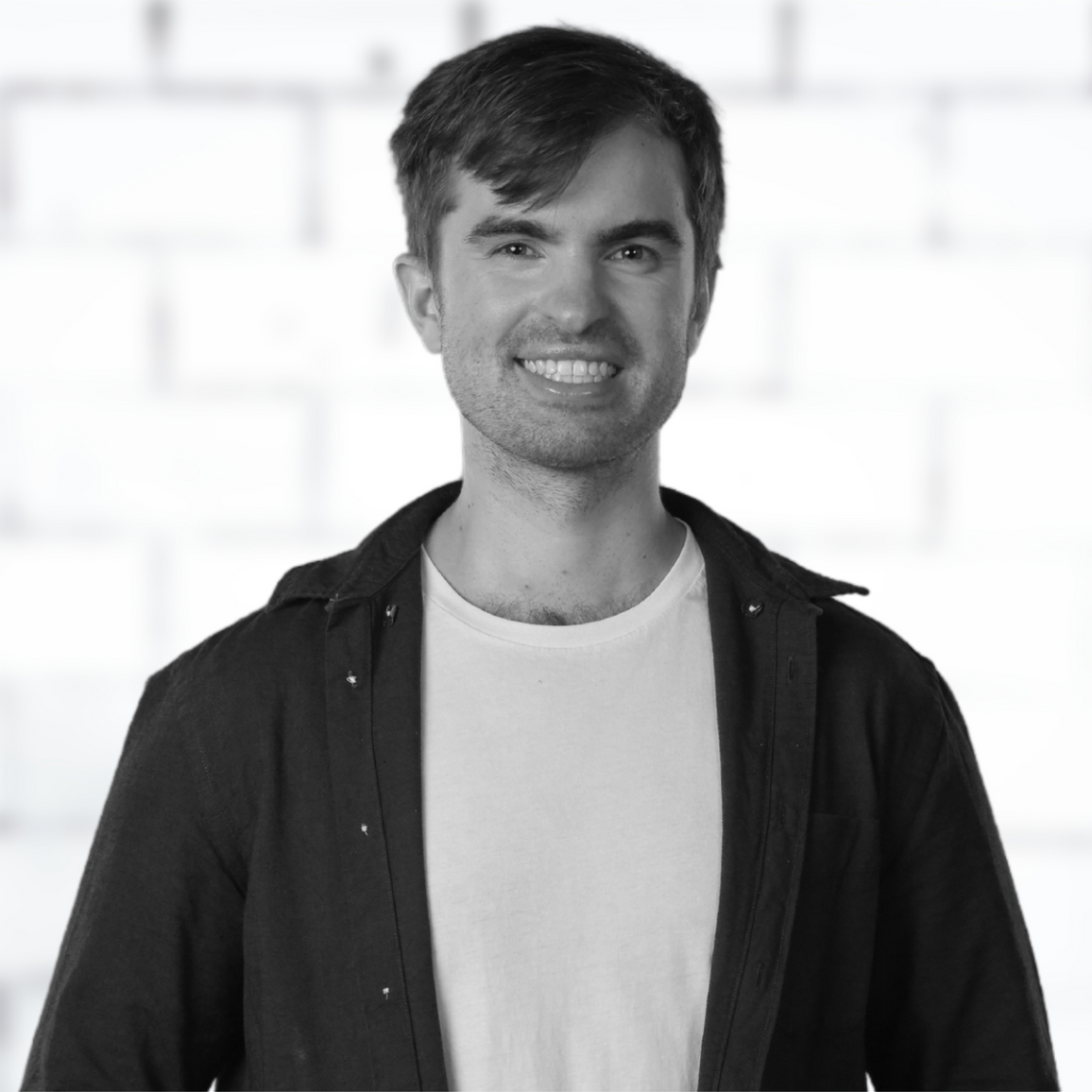 CMO at Lawpath: on complimenting the subjective side of advertising with the data-driven approach of digital marketing
---
At Marketing Trends, we are discovering what drives Australia's top marketers. Being a full-time CMO, an enthusiastic teacher, as well as a freelance consultant, Tom Willis is the ultimate passionate marketer. He tells us about his sources of inspiration, the future challenges of the industry, and his top recommendations in this interview.
---
Career & professional background

Tom, how did you decide you wanted to pursue a career in marketing and started working in the industry?
My career started when I was studying at UTS. I did my BA in Arts in Communication, which focused on public communication, advertising, marketing and journalism.
During my first year, I was interested in the psychology behind behaviours and actions. I wanted to learn more about the role marketing plays in influencing people and helping businesses thrive.
At first, I found advertising hard. I prefer things to be clear-cut and backed by data rather than subjective. Somehow, I found it challenging to reconcile the idea that it was all about comparing opinions and creative works.
It was when I took up my first job in 2010 at Spreets that I actually started to understand what I wanted to do.
Spreets was an early version of Groupon here in Australia, and they were looking for someone to help with customer service and reporting. When I saw the ad at the job board at UTS, I applied and managed to secure the role.
Working at Spreets was a real eye-opening experience, different to my idea of a marketing role. Everything at Spreets was done through data. My managers showed me how to set up a Facebook ad and how to reach a specific audience based on location, age, gender and other demographics. At that moment, I realised I could compliment the subjective side of advertising with the measurable, impartial one.
This allowed me to find my way into digital marketing, knowing that I wanted to have a data-driven approach.
I consider myself lucky to have been part of such a successful company that was acquired in 2011 for $40 million, only 11 months after starting out.
I was in charge of sending emails to 1.7 million people every day. Sometimes three times a day. This action was bringing in 75% of the company's revenue, and I was doing it from my university campus.
So looking back, it was clearly a good place for me to learn and grasp where the industry was headed. There were a few mistakes made along the way, but it helped me understand how the digital marketing world works.
After that, I worked in a range of other digital marketing roles. At Tomwaterhouse.com, an online gaming company, I was in charge of their retention marketing strategy. After that, I worked at Getty Images, in a role related to event management and partnerships.
It was during this time, I decided to grow my knowledge on digital marketing, where my strengths resided.
I started at General Assembly when the institution was launching their digital marketing course in Sydney. As a teaching assistant,  I was helping other people get into digital marketing. It was great because it allowed me to study while applying the knowledge at work.
Teaching made me realise that I wanted to launch a project from scratch. So I decided to jump back into the start-ups world, which I did by joining Lawpath.
At that time, Lawpath was a legal technology start-up at a very early stage. I was attracted to the opportunity of helping transform an industry, but what excited me the most was working with a blank canvas.
The startup didn't have any digital infrastructure in place and I needed to set up everything.  This meant an awesome opportunity for me.  Not only to learn through trial and error but also to continue to discover my skills.
Now, it's been six years working at Lawpath. I can safely say it's been the role that has given me the chance to put everything  I've learned into practice.
I like to supplement my job as CMO at Lawpath with digital marketing teaching. I continue to do so at General Assembly as well as providing consulting services which I do from time to time.
Digital marketing has become an area I am passionate about. I love helping businesses with their digital marketing needs and struggles. It has definitely become something that I'm happy to do on a daily basis.
If you weren't working in digital marketing, what do you think you'd be doing?
I like teaching and I believe I'm quite a good teacher. When I was at university, I ran my own music tuition business.
I enjoy seeing other people develop and progress, so if I wasn't working in marketing, I would most likely dedicate myself to teaching in some capacity. The challenge with teaching is knowing a concept so comprehensively that you can explain it to someone with no prior background knowledge. It's a discipline I'm forever looking to improve.
Marketing & Industry Trends
How would you describe the role marketing plays at Lawpath?
Marketing plays a pivotal role given the nature of the company. A key component of Lawpath is a marketplace for lawyers, so the platform is the main marketing channel these law firms have. As a result of that, we need to be better marketers than any of the law firms out there. Otherwise, there would be no point for lawyers choosing us as their way of obtaining new leads.
The company is moving towards being product-led, yet it started as a marketing- led organisation. At the beginning, we were doing paid traffic and many different marketing strategies to bring people to the website. That played a major role for us. In part, because we don't do any kind of cold calling or outbound sales, everything is inbound.
I believe in start-up marketing, the first challenge is getting people to visit a website. The second, is making people interested in the product or service. In that sense, marketing plays a key role in bringing people to the website. It allows the conversations with the sales team to be held in the first place.
How is your team at Lawpath built?
Our team has changed and progressed over time. The process we have tried to maintain involves outsourcing areas of the business at first. Then, incorporating the expertise in-house once we know what we need from a role.
This process has allowed us to analyse our needs and understand a particular role before determining if bringing someone in-house is viable.
Today, our marketing team is composed of seven people. We have a content marketing manager, who leads our content strategy and maintenance of our 3,000+ web articles. We have a performance marketing manager, who manages and optimises all of our paid channels. We also have a marketing analytics manager in charge of reporting and data insights and a marketing specialist who works across campaign management and partnerships. We also have a casual marketing specialist and designer who assists across a variety of areas.
Although there are certain very specialised roles, we have a very versatile team where all team members have cross-functional responsibilities and work across different channels at times.
I think that's important, because it helps each person to understand what other people in the team are doing.  It also ensures variety as well. People might not want to continue in your organisation if their role is extremely specialised.  As an example, everyone in our team knows how to use our email automation system. Everybody knows how to manage content on our website. Everybody knows how analytics and reporting work.
Nowadays, we've adapted to Covid -19 by combining working from home and going into the office. This structure has given us a good balance. It allows us to work collaboratively when needed and to focus on deep work tasks when necessary.
What does a typical day look like for you? How do you structure your week?
I try as much as I can to assign one day per week to different areas of my work. For example, I assign a day of the week to focus on Strategy. Another day I focus on Partnerships, then a day on Team Culture and so on.
I can't say I'm perfect at managing my time in that way. I'm definitely still trying to work out what's the best way. But what I do know is that I find it very difficult to work on multiple different areas on the same day.
We use different parts of the brain for different tasks. So, I've noticed that if I try to handle too many different kinds of tasks on one same day, I get completely exhausted.
A rule I'm currently implementing is try not to look at data-related activities after 3 pm, when my brain isn't performing optimally. I'm a morning person, so I organise my agenda to fit those types of activities early in the day.
How has COVID 19 impacted Lawpath and how has it changed your focus? What's your general opinion in terms of the impact it has had in the SaaS industry and the legal services industry?
The pandemic has had a big impact in the legal services industry. There's been many businesses that weren't really equipped to offer these services online. These companies found it hard to adapt to the new normal and perceiving losses in their revenues.
Lawpath has always offered services remotely and there was never face-to-face interaction with clients. Therefore, we found ourselves in quite a good position when the first restrictions took place. They didn't have a negative impact on our business; if anything, there was a positive impact, as people who typically might go to their local legal firm started looking for these services online.  We've seen our brand awareness increase over this time and have grown every single month since the start of the pandemic.
This allowed us to grow every single month since the start of the pandemic and we've continued to do so up to this date.
What marketing strategies did you use during Covid-19?
We've adopted a quite aggressive strategy. We wanted to make sure that, if there was going to be an opportunity for us during Covid-19, we would be equipped to handle growth and seize on new market opportunities.
Unlike most organisations,  we actually started spending more on advertising and being a bit more aggressive in our marketing campaigns. We did see this as an opportunity and with many businesses cutting down their budgets there was less competition. We believed we were in a good position and it turned out to be that way.
What do you believe is the biggest challenge your field is facing moving into the future?
I've been in marketing 10 years now, and find myself spending a lot of time thinking about how things are changing. I recently wrote an article for General Assembly on trends marketers should be mindful of in the near future.
I think there is an inherent risk of marketing becoming overcome by uncreativity and atychiphobia. I speak to a lot of marketers who seem to invest more into risk aversion and maintaining the status quo than shaking things up. With barriers of entry for digital marketing rapidly vanishing, we are all finding ourselves playing on the same field, meaning there is a real need to be bold and stand out. Creativity has once again become the most sought after quality within a marketing function.
Tools, recommendations & sources of inspiration

What brands do you take inspiration from and believe are a great example of what to follow?
Being a teacher, I'm always looking for new examples and concepts that inspire. There's a couple of brands that come to mind, especially in the SaaS industry.
I think Xero, as an organisation, is worth following. They are a great example on how to achieve effectiveness through laser focus on specific industry verticals. They definitely know how to adapt their services and value proposition across different industries.
Another example is  Koala Mattresses. They do an awesome job in telling a story and attracting customers that probably don't need a mattress just yet. They've managed to become part of the conversation when the real opportunity arrives.
I look at them for inspiration because there are similarities between Lawpath and Koala Mattresses. Legal services and mattresses are not "impulsive purchases", they are both reactive kinds of purchases.
Looking into international brands, I like Drift, a marketing automation tool. I follow and take inspiration from their content creation and email marketing. They create the type of content marketers want to read.
I also find Buffer very interesting. Especially due to how transparent and open they are about their business.  Transparency definitely adds personality to a business.
Which software that you can't work without and why?
There are two software that made the difference for me in the last two years: Zapier and Google Sheets.
Zapier, which is a marketing automation tool, is basically the glue that connects all the other pieces of software that we use. Zapier allows you to deliver an integrated message. It also ensures you're taking the leads through each step of the journey, without losing any kind of information on the way.
Google sheets is the second one and there isn't a day I'm not using it. Its collaborative nature and being able to do everything, from performance reporting to project management, makes it very user-friendly and useful.
There's one other software I find valuable called Mailshake. It's an outreach tool, which allows you to send emails in bulk from your Gmail account. As a bonus, it connects with Zapier.
Besides Google Sheets, if I was starting a new business and could only choose two softwares, I would go with Zapier and Mailshake. They are both relatively inexpensive, and together they work as a beautiful well-oiled machine.
If you had to recommend a "resource"  to somebody working in your field: what book, podcast or blogs would you suggest?
I'm always looking for resources that help break down digital marketing concepts and provide good insights.
With that in mind, If I was to pick two blogs, one would be the HubSpot blog. For me, this one is by far the best resource when it comes down to everything related to marketing on the web. They've got many templates for social media, content strategies and email testing. They also provide guides on every bit of marketing that you can think of.
Another other blog that I like is ConversionXL. What makes ConversionXL unique is the quality and originality of its content. Every time I read their blog I get a fresh perspective on how I could approach certain topics.
Something I find hard in digital marketing is keeping up to speed with new trends. For this, I recommend the podcast called Marketing O'clock. It provides insights on what's happening across every platform and channel. It's a helpful resource to keep up to date in an industry that moves fast.
In terms of books, these are my top 12 books for anybody looking to kick start their career in digital marketing.