15 of Australia's Top Marketing Pros Reveal the Hottest Trends for 2023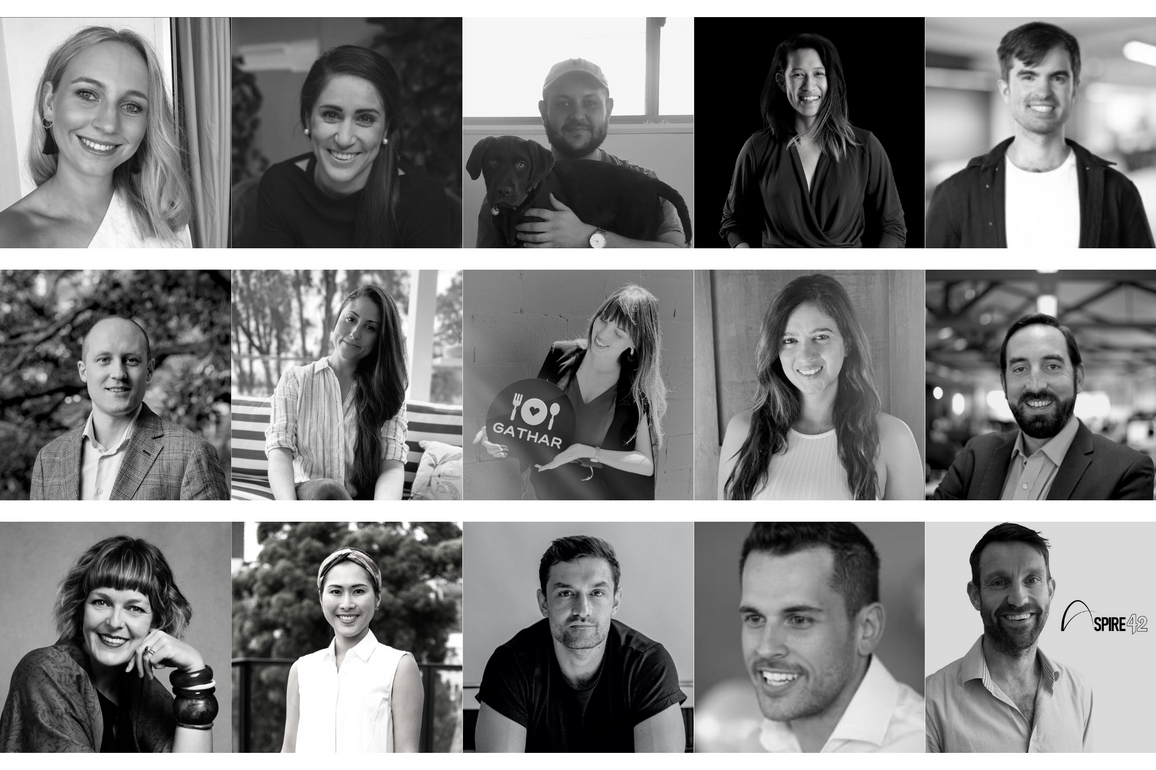 ---
Marketing trends for 2023 are a mix of new technologies and a shift towards data-driven strategies. Will AI revolutionise or replace marketing teams? How will marketers succeed in a landscape which is both scarce on advertising budget and consumer attention?

We spoke to 15 top marketers in Australia about how they're approaching 2023 and what trends they're expecting to see across the next 12 months and beyond.
---
Cassie Puah - CMO at GGWP
"At the tail-end of last year, Influencer Marketing really started to pick up and I'm excited to see it become a more integrated content channel for all types of businesses. While some businesses might move toward a content heavy role for Influencers, I'm interested to see how sales or conversion campaigns will start to take shape with more performance based models coming out of the woodwork (and the response from Influencers).
I'm also excited to see how emerging tech (like Web3) will change the way that businesses use Influencer Marketing. This is especially true as we've seen some of these new products start to gain some traction with everyday consumers."
---
Adriana Amato - Head of Marketing at Weel
"In 2022 we saw a shift from the grow at all cost mentality to prove efficient acquisition methods with a demonstrable quick payback period.
I am thrilled by the challenge of navigating this environment. It's not about throwing money at a problem (boring industry events, bloated google spend) to achieve unrealistic targets... it's about thinking creatively, crystallising the story and pinpointing your ideal customer.
This is a time we can do great interesting work."
---
Vanvisa Brown - Head of Marketing at Curious Things AI
"There are going to be a lot of new tools that leverage the power of AI, and that will change the way we work. Marketers will need to upskill and learn how to use new tools to do their job.
We will see chatbots becoming smarter and It will be able to understand and respond to a wider range of enquiries. Chatbot marketing will become a key component of digital marketing strategy in 2023."
---
Rajalakshmy Nair - Global Growth Lead at HP
"More than a trend, traditional marketing strategies which do not consider the entire customer journey are not effective anymore. Data-driven marketing campaigns and experimentation to drive Growth needs to be the norm in 2023 to breakthrough barriers and deliver effective results.
Personalization continues to be an important factor to consider to deliver optimised results while marketing to the customer."
---
Andreas Polizois - Director of Marketing at Valiant Finance
"There is nothing I am looking forward to more than the evolution of AI and its impacts on the marketing industry in 2023. Between major improvements in performance and access, AI is positioned to make its mark on our industry in some really interesting ways this year.
Given the shift in global financial markets I'm excited to see major movements in the use of influencers to reach audiences. As budgets become tighter, marketers will need to focus on real engagement and ROI, rewarding those who have built a base of genuine, organic followers.
The same financial headwinds will drive an increased focus on existing customers and owned properties across marketing. There are so many tools available to leverage customer data, I'm excited to see where this focus takes us!"
---
Tess Needham - Head of Content at Wordpress VIP
"AI. On the one hand, we're all worried about our jobs. On the other hand, the possibilities to get more efficient about our work are exciting. I'm looking forward to seeing what this year brings."
---
Karim Mouahbi - Director of Marketing at Mad Paws
"I believe the industry is going to become obsessed with only spending what they can attribute. Leaning heavily on last click as budgets and margins get tighter."
---
Tom Willis - CMO & Co-Founder at Lawpath
"AI will open the doors for more nuanced marketing automation and personalisation beyond what marketing functions have been previously capable of achieving.
With marketing teams less reliant on bloated budgets and infinite resources we will see a shift in focus towards metrics such as net revenue retention, expansion revenue and revenue per customer.  This will lead marketers to invest more into the post-purchase journey of customers and seek to provide personalised experiences through implicit and explicit data.
Marketing teams will rely on AI rather than people power to craft these journeys. It will be interesting to see how this attention vs personalisation battle plays out."
---
Ben Fitzpatrick - Chief Strategy Officer at Webprofits
"I believe there are four trends that will shape the industry across 2023:
Peak Google - 2023 will be see Google peak as an advertising platform and the start of its decline over the coming years. The rise of consumer-facing ChatBots and other search tools will start to show people the value they could get from an alternative search service, and how little Google has innovated its core product over the past decade. While Google will maintain as a key player across ecommerce marketing, it will face the same challenges Facebook and other social networks are navigating as consumers find more value from other products.
Brand Brand Brand - Businesses who integrate brand into performance marketing will find ways to break through an increasingly saturated digital ecosystem. While there are still a few tactical ways to drive growth in isolation, what has always been true across marketing will take precedence in performance marketing in 2023: Brand is the single factor which has the biggest impact on cost per acquisition, conversion rates, click-through-rates, customer lifetime value, the ability to scale and so many more factors in growth.  This will also make breaking into established ecommerce categories even more difficult than in previous years
Talk to Customers - performance marketers will be required to talk to and learn from customers to succeed in 2023. The days of basic personas or direct-response approach have passed. To succeed, performance marketers need to double down on finding deep consumer insights which drive their products, messaging, offers, targeting, creative and other elements of their marketing.
Customer Value Optimisation (CVO) - 2023 will see businesses who don't invest in CVO losing market share while their costs increase prohibitively. In particular, every ecommerce business should already be rethinking their entire approach to marketing with CVO at the centre of their approach. "
---
Ashton Tuckerman - Australia GM & CMO at Gathar
"We can talk AI until the bots come home, but I'm excited to see old-school marketing tactics like direct mail and loyalty gifting making a comeback. This is an attention economy, where overflowing inboxes and noisy social feeds mean achieving cut-through is a never-ending challenge.
When everything is digital, a tangible piece of marketing collateral suddenly stands out, and all the better if it's something sharable or save-able."
---
Maria Gonzalez - Head of Marketing at Berkley Insurance Australia
"There are six trends that will dominate the next 12 months. These are:
Increased focus on corporate social awareness - Consumers have a heightened awareness of social and environmental issues and align with brands that share their values, especially millennials and Gen Zs.  Additionally, we are becoming more interconnected globally and businesses recognise their responsibility to contribute to the betterment of our society.
Development of innovative, valuable in-person event experiences - The average gathering is not going to cut it anymore.  Post covid has shied away many from attending events and when they can now watch most business presentations virtually, an in-person event needs to be all about the experience.
Transforming online engagement through webinars - People want to be able to engage with the speakers receiving a more personalised experience.  Polls and Q&A are now must-haves to keep attendees engaged and more likely to retain the information.
Elevating the value of first-party data to enhance customer interactions - We all know that third-party data is coming to an end and the majority of marketers have already made the shift to a first-party data strategy.  Now we need to take that a step further and create more targeted, personalised, and effective marketing campaigns.
Emphasizing authenticity through video - Real customers, real staff in their environments, being real.  TikTok isn't the fastest growing video platform for nothing.
Integration of AI - The rise of sophisticated chatbots and content generators like chatGBT could change the landscape of marketing.  We do not yet know if generated content will have dramatic effects on SEO or if your social following will even notice.  There is also more opportunity for automation and delving deeper into the customer journey.  This is the most exciting space to watch!"
---
Sarah Gallagher - Growth Marketing Manager at Heaps Normal
"Moving in to 2023, I'm really interested to see how social impact and corporate responsibility govern how businesses communicate with their customers. It's clear to see that consumers are becoming smarter and demand a lot more in terms of social responsibility from companies where they spend their money. It will interesting to see if younger, more values-driven companies knock out the legacy brands.
We've seen this with companies like Who Gives a Crap and standard consumer products launching from the ground up as mission-driven companies with clear impact strategies and metrics.

However, consumers can read between the lines and are no longer fooled by companies that utilise greenwashing to acquire new audiences."
---
Alexander Concannon - Head of Growth Marketing at Employment Hero
"In 2023 you're going to see more B2B brands leverage video as a medium for communication. This won't just be focused on paid media and marketing departments, but across every touch point and sales outreach"
---
Daniel Lohrmann - Founder and Managing Director at ikaros
"There are two trends I'm really interested in following across 2023:
AI in the form of Stable Diffusion, Dall E 2, Github Co Pilot GPT-3 and ChatGPT has been the theme of 2022. Especially ChatGPT which I've seen used by people I don't consider early adopters—I think text & image generation and commercial applications for growth, marketing and general productivity will be massive in 2023, even for the general public and larger organisation. I believe the expected recession will accelerate adoption of these tools as they make individual contributors a lot more productive.
I expect we'll be seeing a lot more focus on sustainable growth vs growth at all costs (read our recession proof playbook for more). This opens up a lot of opportunity to smartly tackle fields/audiences that are being vacated by other players."
---
Paul Winslow - CMO at Aspire 42
"It's maybe a bit controverisal to say this on this forum and having been asked that question as the core reason for being here but I'm not sure I want to pick trends that will last through this year. An uncertain financial future, TikTok's growth but vultures circling, uncertain future of cookies... I think the trend will be similar to the last few years of madness in that everyone's going to have to be agile (with a small 'a') in another uncertain year."
---
In closing, the marketing landscape in 2023 is expected to see a mix of new technologies and a shift towards data-driven strategies. Marketers are expected to upskill and learn new AI tools to stay ahead of the curve. Brands will focus on real engagement and ROI, leveraging customer data and personalization to deliver optimized results. As budgets become tighter, businesses will also focus on existing customers and owned properties, while experimenting with new methods to drive growth.
With so many exciting trends and developments on the horizon, 2023 is set to be one of the most intriguing years in the industry's long history.