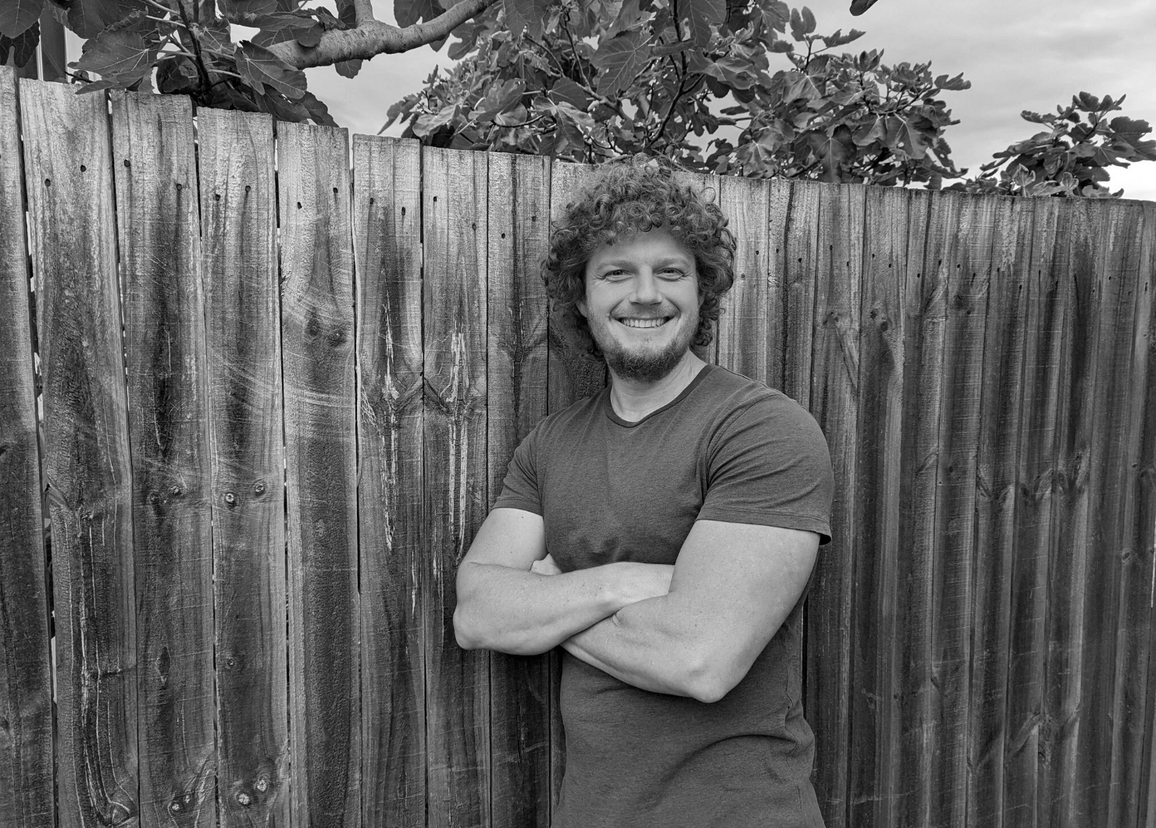 Head of Marketing & Analytics at DesignCrowd and BrandCrowd on leveraging insights to continually find new opportunities.
At Marketing Trends, we are discovering what drives Australia's top marketers. DesignCrowd is an online creative marketplace that can help you outsource or 'crowdsource' graphic and web design from designers around the world and BrandCrowd helps start-ups, businesses and entrepreneurs find and create their perfect logo in minutes. We spoke to Clancy Clarke, Head of Marketing & Analytics at DesignCrowd and BrandCrowd about supporting the setup of new businesses during the pandemic, automating omnichannel opportunities and why new privacy challenges aren't only the responsibility of the marketing department.

---
Career & professional background

How did your career in marketing start?
I found my passion for marketing when I worked in an SEO role for a local web hosting company. It was a real eye opener into the power of marketing and the meaningful impact it can have on a company's trajectory.
From there, I progressed in agencies as well as through in-house roles, gaining experience across online marketing, data capture, storage, web analytics and analysis. These experiences all pointed me towards a real passion point of mine - data - and how it can be leveraged to drive real, tangible business growth.
In 2013, I joined Australian design crowdsourcing platforms, DesignCrowd and BrandCrowd as an SEO manager before becoming  Head of Analytics, then most recently progressing to Head of Marketing & Analytics. It's been an incredible journey so far and, even after eight years with the business, nothing makes me happier than seeing the team develop and grow.

If you hadn't pursued a career in marketing, in which other industry do you think you might be in?
I graduated from UNSW with a degree in engineering so I likely would have gone down that path, had I not discovered my love for marketing. Growing up, my family was also really creative and they are really good with their hands so perhaps I would have combined that experience with the knowledge from my degree and become an architect or worked in building design.

Could you tell us about your role as Head of Marketing and Analytics at DesignCrowd and BrandCrowd?
Being Head of Marketing and Analytics means I have to wear many hats. My main focus areas are SEM, SEO, content, podcast advertising, email marketing and social media, but I also oversee retention and engagement marketing for our subscription products on BrandCrowd.
I'm really proud of the team we've built at DesignCrowd and it's been a really rewarding learning experience to head up the team of specialists across our online channels and manage our data and analytics requirements. From continually innovating our infrastructure to leveraging insights that help identify new opportunities, the team is on a relentless pursuit to make our design platforms the best that they can be.
Marketing & Industry Trends

What type of impact has COVID-19 had on your industry?
During the pandemic, many were on the hunt for alternative streams of income, resulting in a great increase in the number of small businesses and startups. The most innovative of these companies were trying to solve problems that were birthed out of the pandemic, such as remote work and food delivery.
This resulted in consistent demand for BrandCrowd's logo maker and DesignCrowd's other tools. In the US, we saw a big spike in people using our logo maker between May 2020 and August 2020. In recent months, global demand for logos has returned to more 'normal' levels, likely due to general uncertainty about what the future holds.

What is the most exciting trend or innovation happening in your field in terms of growth?

Data is what makes me tick, so it's really exciting to see even smaller companies starting to leverage it across multiple platforms. An omnichannel approach allows for the creation of marketing that is timely, personalised and relevant, through the sharing of information and audience customisation.
I think one of the most useful innovations is the automation of what used to be more manual marketing channels like podcast ads, YouTube sponsorships and influencer marketing. While programmatic buying and delivering on these kinds of platforms is relatively new, it's really exciting to see because of the sheer amount of potential.
As a marketer, what do you believe is the biggest challenge facing your industry in the future?

As big players like Apple focus on privacy, in a cookieless world, it becomes a lot harder for companies to build audiences, target ads and personalise content.
It's definitely a solvable challenge, but it does mean companies need to be on the front foot in terms of implementing strategies to overcome these hurdles. This includes getting buy-in from key stakeholders to allocate engineering resources to improving marketing integrations. A lot of work is going to be required to move tracking server side and away from browsers.
Tools, recommendations & sources of inspiration

What does a typical day look like for you? How do you structure your week?
There's no hiding it, my mornings are hectic! I love to begin my day with a coffee, but beyond that it's all about the kids. Once they're off to school and daycare then I can settle in.  I'm an active person, so I usually spend at least 15 to 20 minutes stretching to loosen up for the day.
Once I'm back in and settled at my desk, I like to create a to-do list for the day so my priorities are clear from the get-go.
Of course, it's vital to stay on top of budgets and one of the most important daily tasks I like to do in the mornings is analyse the marketing spend to see how the team is tracking. I then catch up with my teammates to make sure everything is going smoothly and that they have everything they need from me to complete their tasks.
Being a start-up, a lot of the job at DesignCrowd and BrandCrowd is very hands-on and I spend the rest of the day analysing trends, spend and products to help grow the business. I am also really involved in actively managing the different marketing channels and running data with the product team. A snippet of some tasks on my to-do list include:
Running and monitoring ads on social media for the BrandCrowd logo maker
A/ B test implementation with the product team and  sharing results and insights from current tests
Implementing new initiatives, campaigns and creative ideas with our email marketing team
Planning and reviewing brand copy with the content team
Partnering with our PR agency to implement key campaigns and initiatives
I am a proud father of 3  children and sometimes take a break mid-day to pick my kids up from school. I'm really thankful for the flexible working culture we've established at DesignCrowd that allows me to spend meaningful quality time with my children each and every day.
What brands do you take inspiration from?
I love Who Gives A Crap for their branding, marketing and product. I also think it was really strategic for them to use a subscription model for something as essential as toilet paper, which is not something many companies had done before them.
I also recently used TaxiBox when I was moving house and I think they've really nailed it. Not only was their marketing and customer communication on point, it was engaging and quirky. Bonus points for their service being 100% what they said it was going to be.
Software and tools recommendations: what is the one software you can't work without and why?
As boring as it sounds, I truly can't live without Excel. I spend a huge amount of time in Excel looking at marketing data or analysing a/b tests. I would not be able to make good decisions without it.
There are tools beyond this that I rely heavily on on a daily basis, including Google Analytics, Analytics Canvas and SQL Management Studio and I couldn't do my work without them.