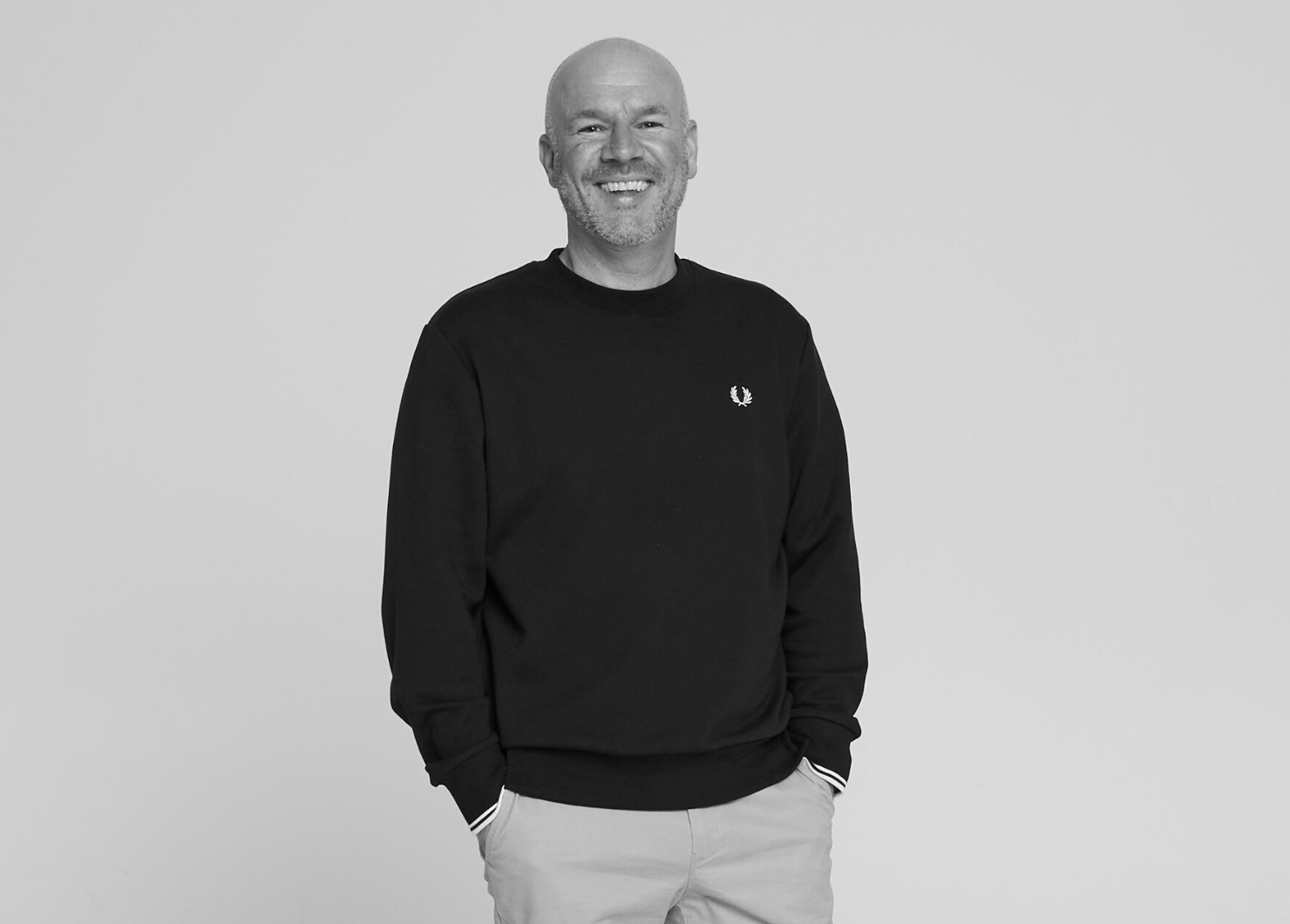 Industry Lead Marketing, Creative & Retail of monday.com on how to effectively measure output in the world of remote work.
At Marketing Trends, we are discovering what drives Australia's top marketers. monday.com is a Low code/no code work management platform that is helping marketers identify workflow inefficiencies and deploy effective solutions. In this episode, we chat to Gavin Watson, Industry Lead Marketing, Creative & Retail of monday.com about his career journey, the trends being explored across CMOs & marketing leads and how to effectively measure output in the world of remote/hybrid work.
---
Career & professional background

Gavin, how did your career in marketing start?
I studied business marketing at university and then took a year off and, as a lot of Aussies tend to do, travelled around the world. During that time, I took a look at what was going on across global markets and noticed software as something which was really gaining traction. So, I came back to Australia and started working for a local software vendor, producing marketing software on CD to assist marketers in finding their audiences.
The first evolution from there was to work for a broad-based software distributor. Our predominant role was broad-based software and hardware distribution. I remember shipping 60,000 units of Tony Hawk's skateboarding game into major retailers at the time (I've still got the skateboard somewhere that Tony Hawk signed for me!). We distributed creative software as well, and I started working with all the major retailers through this. I got a great grasp on what it was like to distribute into retailers, the nuances involved and what you had to actually do to market your products.
The next move for me was to join Corel, which at the time was a major competitor to Adobe in the creative graphics marketing space and Microsoft in the desktop publishing space. I worked in several roles before taking on the role of APAC Director. At the time, we were struggling to crack the Chinese market, where we had millions of users but nobody paying for the software. We managed to turn it into a highly successful market by pivoting to providing certification of our software and distributing this through training organisations across mainland China.
Corel went from being a private company to going public and was eventually acquired by a private equity firm. I stayed on and was involved in that journey for about eight years, including being part of the acquisition of Winzip, Micrografx, Pinnacle, Ulead, Intervideo, Roxio and many others.
From there, I moved to work for WPP, the world's largest advertising & communications group, doing product consulting for a new markup product they were piloting. Within the first 90 days I was in WPP I met with the majority of the leadership team of the different group businesses. The role gave me great exposure to learn what solutions clients were looking for while also letting me learn exactly how an agency operates.
We then formed a "start up" called Picnic Software within WPP,  to build, market and successfully launch across the WPP network and directly into the channel adcastNXT a DAM/PIM marketing workflow solution, which was deployed into various large retail and brand clients. My time at WPP then revolved around getting deep into the inner working of the whole agency process from Business Development right through to production and distribution of the finished product. For me, this was an extremely valuable experience where I got to work with many of the world's leading advertising, media and production agencies and then in turn with their clients and many of our own global clients.
I moved on from there to work for a local brand automation startup company called Outfit. They'd just raised 20 plus million dollars and they'd brought me on as their Strategic Partnerships Director. It was here through speaking to agencies that I got introduced to monday.com. I was immediately in awe of what they were doing and thought I had to work for this company!
I joined monday.com as the Industry Lead for Marketing, Creative & Advertising. The role involves identifying pain points for marketing teams, strategising solutions and partnering with software vendors to maximise workflows and/or investment in complementary solutions such as Slack or Teams

Marketing & Industry Trends

We're curious - How does marketing to marketers differ from the rest of society?
It's about understanding what is causing pain and where there are areas that we can actually help.
The pandemic has been a catalyst for a lot of change, and from a marketer's perspective the thing most of us needed was visibility. What is not only going on with me and what I'm doing, but then broader across the team and organisation?
We've helped many marketing teams transition out of spreadsheets to ensure work tasks don't double up and everyone gets a simple, clean view of everything going on. Marketers love how visually appealing monday.com is compared to other systems they're using.
We have this effect where we get in with a small use case within an organisation and are often able to grow from there. Someone might start out with our CRM and it could get presented in a meeting. This piques someone's interest and drives more trials. I'd say about 75% of our initial touchpoints for growth within an account comes from the "land and expand" network effect.

What is the most exciting trend or innovation happening in your field in terms of growth?

Definitely one of the biggest trends that I'm hearing and seeing revolves around staff. The managing of staff, the availability of good talent, retaining employees and managing good people. We hear it across agencies, across brands and across all marketing departments.
I think a positive trend that is emerging is organisations have greater control and understanding of employee capacity. We want to uncover if there's potential burnout or people looking to move on. I'm not talking about mapping KPIs or OKRs, but actually being able to pick up trends in output and then go and proactively see if something's going on.
Another major trend is the explosion of channels and the sheer amount that a marketer now needs to deal with. Sometimes I can barely keep up myself!
I think the key for marketers is to manage expectations around channels and really pick the ones which make sense. You need to have a clear sense of how you will represent your brand on each channel and what the real overarching goals of the organisation are.
One other trend we're seeing within our subscribers is the ability to integrate with data sources such as Google and Facebook once campaigns are complete. Closing the loop from strategy to execution allows better insights on what can be done to optimise without having to look in multiple areas. We're excited to be working on some native integrations that will make it easy to view results in monday.com.
Tools, recommendations & sources of inspiration

What does a typical day look like for you? How do you structure your week?
I was actually asked this from a new starter the other day and I just showed her my calendar - that's probably the easiest way to explain it!
A typical day for me is to start with the family, and monday.com is a big advocate of giving you time to dedicate to your family. From there it really is looking at what the priority I've got for that given period. Naturally I have a monday.com board which has the key pillars that I'm working on.
I typically meet with Sales and Marketing in the mornings to prioritise tasks for the day, and then meet with our Tel Aviv team in the afternoon to discuss product. Friday for us is predominantly about company updates. We have a company update every Friday afternoon, so I try to structure my Friday around internal things within the company.
What brands do you take inspiration from?
Canva definitely does a great job and I'd have to highlight them. I think about where they've come from and, where they're at and they've done such a fantastic job with how they promote it into the market.
I love the recent Toyota campaign for Landcruiser. They did a really good job tapping into everyone's longing to travel and spend time outdoors.
I also think the KFC ads have been really effective. The way that they've kept that same tagline going for quite a period of time and keep regenerating off the back of it.
Software and tools recommendations: what is the one software you can't work without and why?
I think LinkedIn would definitely be one of the key ones. It's such a powerful tool when it's used well. LinkedIn has helped me stay in contact with some people that I've worked with from years ago across the globe. It's also a great resource for me in building up knowledge and information on what's happening across the field.
In terms of tools to use in combination with monday.com, I'd have to say Slack and Microsoft Teams. Every time I get allocated a task in monday.com, I get a Slack notification. I spend half my day probably with Slack communication going back and forth and it's a must for keeping connected across multiple teams.

What are three resources you would recommend for anyone in the marketing field?
LinkedIn gets another mention. It's my go-to place for getting a pulse on the going-ons of the industry
Gartner and Forrester both have excellent resources covering specific marketing trends and product analysis
monday.com's 'Startup for Startup' podcast shares knowledge, experience, and insights from one startup to another. It's packed with plenty of marketing gems and definitely worth a listen!