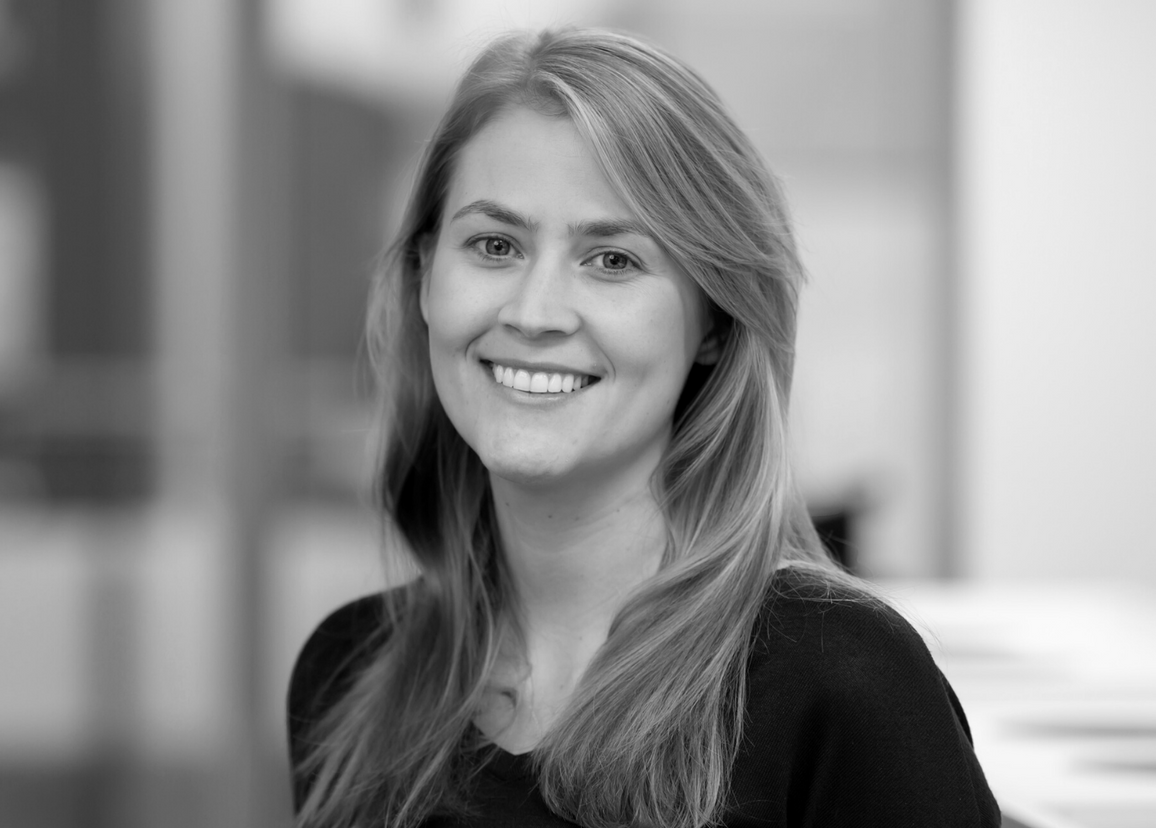 Marketing Director (APAC) at Hubspot on the Shift From Inbound Marketing to Inbound Media
At Marketing Trends, we are discovering what drives Australia's top marketers.  Hubspot is a CRM platform that helps companies to attract visitors, convert leads and close customers. In this episode, we chat to Kat Warboys, Marketing Director (APAC) of HubSpot about customer hyper-personlisation, the shift from inbound marketing to inbound media and the importance of cultivating a diverse, inclusive and flexible working environment.
Read it here ↓
---
Career & professional background

Kat, how did your career in marketing start?
My introduction to the marketing world came when I landed a role at The National Trust while I was still at university. The National Trust has always been famous for its award-winning campaigns and is a big name in the UK, so I decided it would be a great environment to learn from some of the best.

At the time, I was studying for a degree in International Tourism Management, but I found that a lot of the skills were surprisingly transferable. I found the complexity of marketing and selling a perishable product such as a plane seat or a hotel room for the night fascinating. It was my introduction to revenue performance management and using data to predict no shows, cancellations to dynamically change pricing strategies.

I moved to Australia, and my first job was with an agency called Datarati which was the first Marketo partner in APAC. I was offered the job with barely an inkling of what marketing automation was but the more I learned, the more I realised it was for me. I was hooked on how data-driven marketing could be and how the value of marketing activities could actually be proven with dollar figures and attribution.  

It was dramatically different from what was being taught at university. This was in 2012, and very few marketers had these skills or understanding. It threw everyone into this world where marketers were suddenly learning bits of HTML so they could create emails and they needed to understand triggered actions and workflows. The expectations of a marketer's skillset really began to change around this time.

Marketing was a whole new world for me, but one I quickly decided I loved and eventually led me to HubSpot.
If you hadn't pursued a career in marketing,  in which other industry do you think you might be?
This is a tough question! I thrive on variety and the opportunity to be creative so for me it's more about roles that have those elements. I'm obsessed with real estate and interior design, so maybe an architect?!

Could you tell us about your role as Head of Marketing at HubSpot?
In the five and a half years I've been at HubSpot, I've cultivated new skill sets in each role - we move at a fast pace and there's always an opportunity to test, learn and grow here - something many tenured HubSpotters tend to cite as one of the reasons for staying.

My first role here was in sales enablement and I'm very thankful for that experience. I'm a big proponent of cross-functional collaboration and that role gave me great insight into the sales world. Understanding which serves me well in my current role in how I plan our regional activities and goals, and how I work with my counterparts in sales.

Working in a regional team of a large organisation is a bit like a start-up in that you have to wear many hats. For the region to be successful I need to have a strong understanding of how all our channels and strategies work and the impact they are having (or not having!) in my region. I then need to be able to go deeper into the area that we are uniquely positioned to impact in the region, from our events strategy to customer delight.

Today, my main focus is to grow HubSpot's business in APAC by leading a team that looks after everything from our brand presence in the market, to demand generation, sales enablement, customer advocacy and our flagship event, GROW.

A very proud moment of mine from 2021 was our GROW event. While I'm a big believer in hybrid events, an in-person element sadly wasn't on the cards at the time -- thanks COVID. I can confidently say however that we hosted a world class online event experience. The virtual event hosted industry experts from HubSpot, Atlassian, Google, Zoom, Mr Yum to discuss emerging marketing trends and explore strategies to help businesses grow and evolve to keep pace with changing consumer behaviour and expectations.

Marketing & Industry Trends

What type of impact has COVID- 19 had on your industry?
The pandemic forced brands to entirely rethink the way they communicate with their customers. Customers, like businesses, sought help from trusted brands to navigate through the uncertainty and the companies that listened and offered relevant, helpful and educational information are now benefiting from their loyalty.

Now that the lines of communication have been set, businesses are learning to become more receptive to their customers' preferences and tailor their experience accordingly. Customers have emerged from the pandemic with expectations of hyper-personalised information, delivered via the channels that they prefer. The brands that are able to meet and exceed these expectations, focusing on helpful, rather than promotional, content, will benefit most.

What is the most exciting trend or innovation happening in your field in terms of growth?

HubSpot has long been on a mission to educate and inspire business builders - the founders, operators, and leaders of growing businesses of all sizes. Being a source of education for your audience has become part of how software companies grow an audience for their products and services and, in fact, this ethos is what HubSpot was founded on - it's what we coined inbound marketing.

So when it comes to raising the innovation stakes, what companies need to focus on today, tomorrow and every day thereafter is the evolution of their publishing from inbound marketing to inbound media. Not only will this help them to become a trusted source of education, but it will also cement them as an inspiration for their consumers.

People used to consume digital content when they had a problem; today, there has been a significant shift in consumer behaviour which means digital content is now part of our daily lives. In 2020 alone, consumption of digital content grew by 300 percent. That content is also being consumed across a much more diverse range of media like blogs, newsletters, podcasts and videos, which has also influenced buy enablement. For a media plan to succeed across all media formats, businesses must adapt to the evolving preferences of their audiences by leveraging a variety of content across multiple mediums that educates and inspires.

As a marketer, what do you believe is the biggest challenge facing your industry in the future?
I'm thankful that one of the greatest industry challenges also sits on the podium with my biggest passion points - diversity and inclusion. The tech industry has a history of not being particularly diverse and opportunities have often been limited to big cities globally, limiting who has access to careers in tech, and in turn, how diverse the industry is - but that's shifting. Working in the tech industry gives you a unique perspective, as the very nature of tech often means that all you really need to do your job is a laptop and a really good Internet connection. This means we're not really restricted by location and opens up the talent pool, increasing the ability to hire diverse teams, including in regional, rural and remote areas in Australia where large organisations don't tend to have offices. But there is a real call for all organisations, not just tech, to be thinking about how they create equal access for people who live in these rural and remote areas.

I'm particularly proud to be at a company where I am inspired by the drive to create a healthy equilibrium between work and leisure. Our hybrid work model means we're a great place to work from anywhere - and we mean anywhere. Prior to the pandemic, I relocated from Sydney to the Southern Highlands, and we have numerous team members who have traded city living for beach life, or left the city to buy their first home. We're cultivating a flexible environment where our employees thrive while fitting their jobs around their lives, not the other way around.

That's not to say we're at the end of our journey. Five years ago, we took a good look at ourselves through our diversity data, and we weren't happy with what we saw.  Our company wasn't as diverse as we were aspiring to be or what our customers told us they wanted us to be as well. Since then, diversity and inclusion has been a huge driver and priority for the business.

We recently published HubSpot's fifth annual diversity, inclusion, and belonging report. The report is published externally as part of our internal commitment to make sure that we're being transparent with our customers, our employees, and holding ourselves accountable to that progress and accountability.
Tools, recommendations & sources of inspiration

What does a typical day look like for you? How do you structure your week?
The biggest thing I've learnt in going from a hyper focussed role (like events or sales enablement) to a regional lead is the need for structure in my day and week in order to stay across everything.

I start the day checking in on Slack and emails from our US and EMEA teams and respond to anything pressing. I like to frontload my team catch ups at the start of the week so I know they aren't waiting on me for anything to start their week. I carve out blocks of time for big pieces of work to be done, which might include working with our cross functional leadership team on our culture initiatives, writing job descriptions (we're hiring!) or recording for our podcast, Unconventional Business. I'll often close Slack and email so I'm not distracted during these times. I like to keep slots in my calendar free so that I'm accessible to the team but also have time to meet with brands for partnership opportunities.

Above all, I consider my number one priority to be to represent my region.
What brands do you take inspiration from?
As the co-host of the Unconventional Business podcast, I get to deep dive into the workings of some really interesting and inspirational Australian brands. While the show focuses on companies who are winning because of their customer experience we have, by accident, spoken with a tonne of businesses who are doing good or are purpose led. Brands like Who Gives a Crap, ZeroCo, Modibodi, Good Empire, Humanitix and many more.

These brands are all at this incredibly interesting intersection of business and ethics, and they're winning because in delivering their customer experience, they've listened deeply to what today's consumer wants and cares about - brands that are adding to our environment, not taking from it. I think organizations, especially for profits, have a lot to learn from these brands.



Software and tools recommendations: what is the one software you can't work without and why?
In a hybrid working environment and working at a global organisation, asynchronous tools like Loom, Slack and Asana are a must-have for me. Now that the hybrid model is gathering speed around the world as a result of the global pandemic, we're seeing that these tools are gaining popularity very quickly, both in tech organisations and in more traditional workplaces learning to operate in a hybrid model.

I lean into tools like  Slack, email, Zoom, Loom, Asana and HubSpot in my communications stack. Their ability to tie into and integrate with productivity tools like Google Docs and our CRM make communication seamless, regardless of where I'm  working from that day.