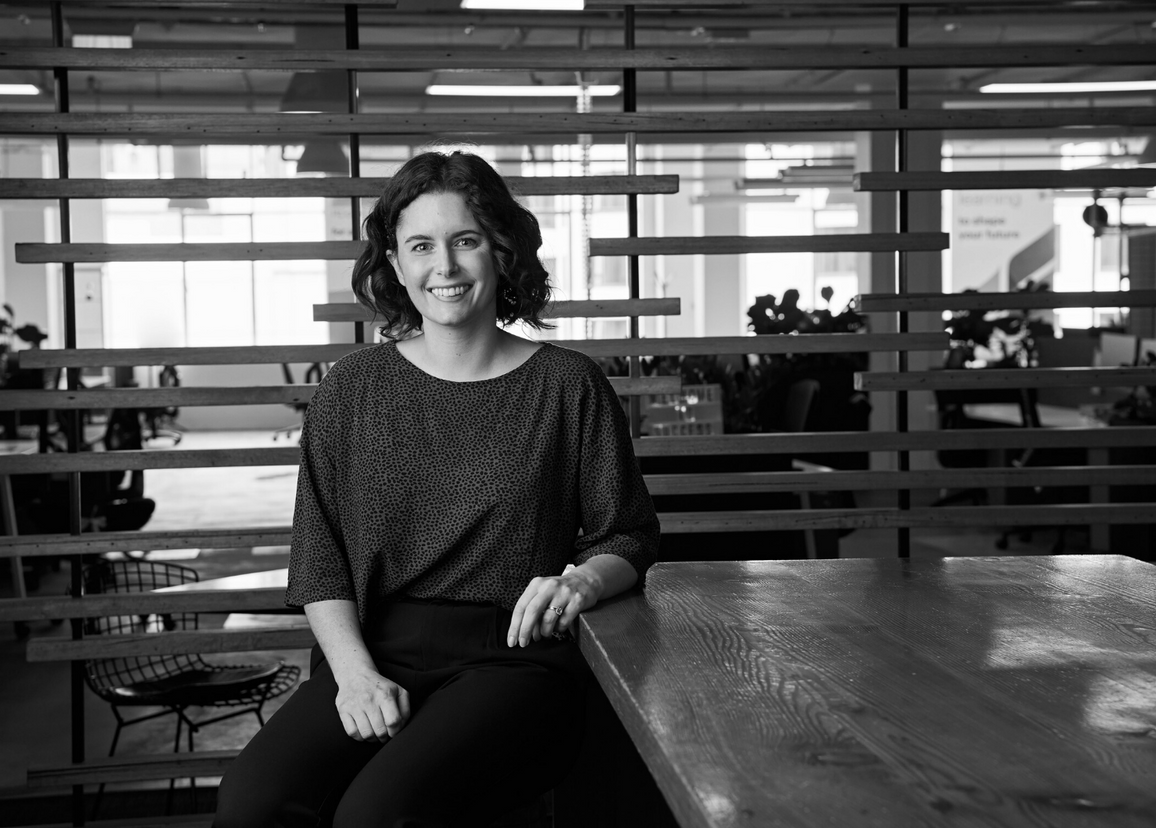 Marketing Lead at Zeller on moving forward by going back to basics.
At Marketing Trends, we are discovering what drives Australia's top marketers. Zeller is an Australian fintech startup and the fastest company in Australia to reach 'unicorn' status ($1b valuation). Zeller provides Australian business owners with a fully integrated payments and financial services solution, including a next-generation EFTPOS terminal, business transaction account, and Mastercard, all within one kit.

We chat with Zeller's Marketing Lead Megan Coningsby about the role marketing plays in their phenomenal growth, the ever-present challenges of measuring campaign success and why going back to basics is a good thing for the marketing industry.

---
Career & professional background

How did your career in marketing start?
When I was nearing the end of my degree I found myself not knowing exactly what I wanted to do, so I visited my uni's career counsellor who suggested looking into available graduate opportunities. I worked my way through a big book she provided me and applied to quite a few companies and brands that interested me.
I was successful in securing a graduate marketing position at Ford Motor Company along with a group of other grads which was reassuring as we were all on the same journey. I found this a really great way to start as I was exposed to different parts of the larger marketing team as well as interacting with great agencies and working with big budgets. This really helped me to confirm that I wanted to pursue a career in marketing.

If you hadn't pursued a career in marketing, in which other industry do you think you might be in?
Marketing was not my initial major, I actually started off majoring in Finance within my Bachelor of Commerce degree. I have always loved numbers and spreadsheets so I thought I would flourish with something that was so straightforward but after a year in finance, I found myself looking for something more creative. Marketing fits as a perfect medium between the analytical and logistical side of business while incorporating creativity and fun. I can't picture myself moving out of marketing now, but if this wasn't my path I would have loved to own my own small business. Something hands-on that I could build myself.

Could you tell us about your role as Marketing Lead at Zeller?
As Marketing Lead, essentially my role is to educate small and growing businesses on how Zeller's alternative business banking solutions can dramatically improve the service they receive from their payments and financial services providers.
Zeller is growing at an extraordinary rate, and as a result, my role has grown and developed enormously since I came on board almost a year ago.
As we expand as a business, I get the pleasure of working closely with hundreds of new Zeller merchants across Australia to tell their stories, getting to the root of what attracted them to Zeller and how we have helped them grow their businesses as a result.
There are always opportunities to grow, learn, and implement new marketing tactics and strategies at Zeller; in working for such a young company we aren't beholden to any restrictive or outdated rules and procedures which allows me to fully embrace my role as Marketing Lead.
Marketing & Industry Trends

What type of impact has COVID-19 had on your industry?
Zeller was born in the thick of the COVID-19 lockdowns, responding to the needs of struggling and new small businesses in Australia that have had to completely alter the way they operate. In this sense, you can see COVID-19 as a key driving factor behind Zeller's initial growth since launching just under a year ago.
There has long been a need for a better banking and EFTPOS solution for small businesses, but as with many things, it took the pressure cooker of COVID-19 for many people to realise the urgency of this.
Zeller offers more comprehensive EFTPOS solutions at an affordable price, naturally from this, we saw support from businesses who were fed up with the lack of innovation and customer service from big banks, and from new startups who could simply buy their terminal from Officeworks and start trading immediately.

What is the most exciting trend or innovation happening in your field in terms of growth?

So much changes day-to-day, but funnily enough, I think the most exciting trend is marketing going back to basics. More and more, I see marketers returning to channels or trends that we might once have overlooked (such as direct mail, events and traditional media) and seeing the potential they hold to tell a story we sometimes can't in newer formats.
Aside from this, the innovations across platforms for automation, tracking and analytics constantly improve our ability to say the right thing to the right person at the right time.  The effectiveness of our messaging improves hugely as a result, as we are reaching people exactly when they need it,  whilst tracking the impact these campaigns have, which creates more efficient work overall.
As a marketer, what do you believe is the biggest challenge facing your industry in the future?

One of the things that makes marketing so great is the flexibility and creativity it allows, however, this can also be limiting and problematic when trying to measure the outcomes of a project. The lack of measurability is one of my biggest frustrations and a challenge I only see growing as we find more creative ways to market moving into the future.
Of course, we can get a fairly good idea of how we've influenced a result, but there are often so many variables in play that it is hard to always prove the worth of marketing to those who don't understand.
While this is a growing challenge, it is also dependent on your field and company. This ties back to my earlier point on working for a company that is open to rapid growth and doesn't restrict you with outdated processes and chains of approval. I can appreciate the need for measurable results, however, at a certain point, there needs to be a level of trust involved. This will likely be a very divisive point for companies and I believe a big hurdle for the marketing industry moving forward.
Tools, recommendations & sources of inspiration

What does a typical day look like for you? How do you structure your week?
My day always starts with reviewing the numbers. We are a performance-driven team and like to have a finger on the pulse of what's working, what's not and what we can do if we need to make changes to meet targets. Following that my day is a mix of meetings with my team, cross-functional teams or external partners, as well as of course a decent amount of time working on our ongoing projects.
When looking at the structure of my week, Monday is always quite meeting heavy — connecting with the team on what we need to prioritise and focus on. Then moving further into the week there is more time to have our heads down into deep work and focus on the bigger picture strategic thinking.
What brands do you take inspiration from?
I enjoy seeing B2B brands that think and act outside of the box and avoid falling into the 'corporate' marketing space. For me, Xero has totally nailed marketing to small businesses, while Squarespace has successfully been able to tell their customers' stories.
Although it's much more B2C, I must also give an honourable mention to Up Bank, which is completely rethinking how financial services market to consumers. They're definitely an interesting company to watch from a marketing perspective.
Software and tools recommendations: what is the one software you can't work without and why?
We use a range of software at Zeller which all goes towards creating an easy and efficient workflow.  I would struggle to put it down to one software as I believe they all play an important role in our day to day functioning; with our speed of growth, we need to rely on technology and automation tools to help us achieve our targets.
We currently use Hubspot for our CMS, CRM and marketing automation. We then use tools such as Sprout Social for our social media marketing, as well as Figma for our design assets. We're constantly looking for opportunities to automate or trigger our marketing communications and trying to find tools we can adopt to make our planning, implementation and reporting easier day-to-day.