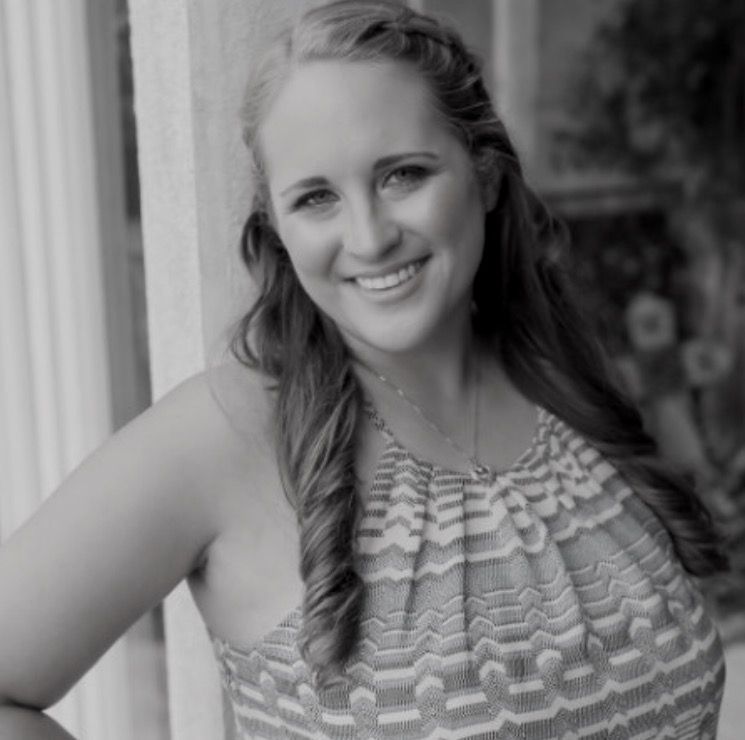 Marketing Manager at Sharesies Australia, on Building the Brand Locally & Making Investing Accessible to Everyone.
---
At Marketing Trends, we are discovering what drives Australia's top marketers. Wellington-based and Certified B Corp Sharesies, believes in 'sharing the love' by giving everybody the opportunity to invest. Adrien Jarvis tells us about her role building the Sharesies brand in Australia, and how the company works towards creating a community of financially empowered people, by allowing them to invest from as little as 1 cent.
---
Career & professional background
Adrien, how did your career in marketing start?

I started my marketing career in Los Angeles, working for a tech scale up business in the research space. I had thought I was going to be a journalist, but in uni I made the decision that wasn't the right career path for me. I wasn't sure which direction to go in, so I searched for lists of top companies to work in LA, applying for any openings they had, and landing a role as an executive assistant to the CEO.
It ended up being the best foundation for my career; the CEO was and is a mentor to me, and almost immediately from when I started, he got me involved with the company's marketing team and helped me realise that was the path I should go down.

If you hadn't pursued a career in marketing, in which other industry do you think you might be?

I definitely wonder what life would have been like if I stuck with journalism! I think that's a tough space to work in, though, when focus is on getting content out fast and first. It wasn't really what I wanted for myself.

Could you tell us about your role as Marketing Manager, Australia at Sharesies?

Sharesies is a business focused on financial empowerment. The Sharesies platform has over 8,000 investment options across the AU, US & NZ share markets that you can invest in from as little as 1 cent. This means you can buy shares in a company or exchange-traded fund you know and love with the amount you can afford. The Sharesies platform is a wealth development platform, meaning the focus is on long-term financial journeys versus trading and timing the market.

I get the amazing challenge of helping establish Sharesies AU here in Australia. I was employee 3 of the Aussie team, and I just wrapped up our first big marketing campaign, called "Let's Get Growing." The focus was especially on the new investor and how to connect with them. The heart of the campaign was that we have all been beginners before in life, whether it was learning to drive a car or trying to master a musical instrument. While it might be nerve wracking to give something new a go, look at what the end result can be.

My role is focused on building out the Sharesies brand here in Australia, with primary objectives in brand awareness and acquisition. I head up everything marketing related for Australia. This means I am responsible for everything across the broad spectrum of marketing, end to end, whether it be advertising, content, PR or market research.
With this in mind, I often refer to my job as a dual marketing job: talking to potential investors about why now might be the time for them to start, and then that the Sharesies platform is the one for them when they do.

---
Marketing & Industry Trends

What type of impact has COVID- 19 had on your industry?

COVID-19 has had a huge impact on how people view and manage their finances, especially younger generations. For a lot of people, they found themselves with more money and time on hand than they previously had. What do you do when a decent chunk of your typical expenses—like going out to eat, commuting to an office or travel—is stripped away and you are left with more disposable income than you previously had? What hobbies or learning subjects do you explore when you have more time on your hands than ever? For a lot of people, this was the chance to give investing a go. For Sharesies, it's quite incredible the growth we have gone through over this time period.

What is the most exciting trend or innovation happening in your field in terms of growth?

I know I am biased, but I think it's what the Sharesies platform is bringing to the space. By offering investors the chance to invest in companies and exchange-traded funds they know and believe in from as little as 1 cent, that's really opening up a space so many have felt excluded from.
That's feedback I am regularly hearing here, whether it's other brands, media outlets, or investors—the accessibility that the Sharesies platform brings is a breath of fresh air in a space that has felt so inaccessible for so long. It's why the core of Sharesies' mission is helping to create financial empowerment for all, by offering the same investment opportunities for someone with $5 as someone with $5 million.
For example, we don't use any of the confusing investing jargon, because we are conscious that a lot of investors are just starting out, and we want to be there to help them learn the basics and feel ready, empowered, and excited to start investing.

As a marketer, what do you believe is the biggest challenge facing your industry in the future?

The challenge I always have on my mind is how to stay focused. There are more channels, partnerships, and opportunities than ever for marketers, so being selective and specific about what we pursue as a brand to deliver on our goals.
We've had heaps of different potential partners across all industries reach out to us, so applying the right thinking to make sure we are choosing the opportunities where our target audience is already engaging, and where we can best deliver our brand messaging.
---
Tools, recommendations & sources of inspiration

What does a typical day look like for you? How do you structure your week?

It's hard to say! Part of what I love about my role is that no day looks the same. Sharesies is great for work/life balance, so I typically work longer days with breaks across them. I might start at 8 am and do a few hours of meetings, but then spend an hour out and about on a walk with my dog, Tobey. I typically have all my meetings in the morning so that leaves the afternoons to do focus work.

What brands do you take inspiration from?

I love brands that are innovators and disruptors in their space. It's such an exciting time to see this rapid growth happening with businesses entering fields that have operated one way for a long time, then being able to offer a better experience with the customer at heart. Some examples of ones I watch and draw inspiration from include Canva, The Iconic, and Koala.

Software and tools recommendations: what is the one software you can't work without and why?

Slack. Our business runs on Slack. Especially during the lockdowns, it's been a great way to stay connected and feel like we are part of one team, even when we are physically separate. Marketing is based on relationships and collaboration, so I really appreciate how Slack has helped us keep this interconnectedness, even during COVID-19.

What are three resources you would recommend for anyone working in your field?
For the finance industry, there are so many great resources to help further your knowledge and draw inspiration. Sharesies is a close partner of She's on the Money, and I love everything that Victoria Devine is doing with it both from a brand perspective but also my own financial knowledge and growth. She makes finance feel approachable and inspiring, when it can typically feel taboo and daunting. My friends and I have had a lot of personal finance conversations that have been inspired by She's on the Money, and that's all in turn helped me be a better finance marketer.
Speaking more broadly, a second resource I recommend is definitely finding a mentor. My career has been profoundly shaped by the mentors I have had, and those relationships are long lasting. The mentor I mentioned at the start of my career actually called me the other day to ask my thoughts on something he was doing in the marketing space. I loved the full circle moment of that—that's what great professional relationships are all about.
Networking and events. I am a big proponent of attending events in your field and of your interests as a way to keep building out your network. Through Business Chicks, which is a female-focused events business here in Australia, I have heard some absolutely incredible speakers like Elizabeth Gilbert and Ita Buttrose. I have quotes written down by each of them that I carry around with me. Back when I used to work in agencies, I once attended an event and started chatting to the woman next to me, and she became the agency's biggest client. Building out your network is a great way to keep advancing yourself personally and professionally.