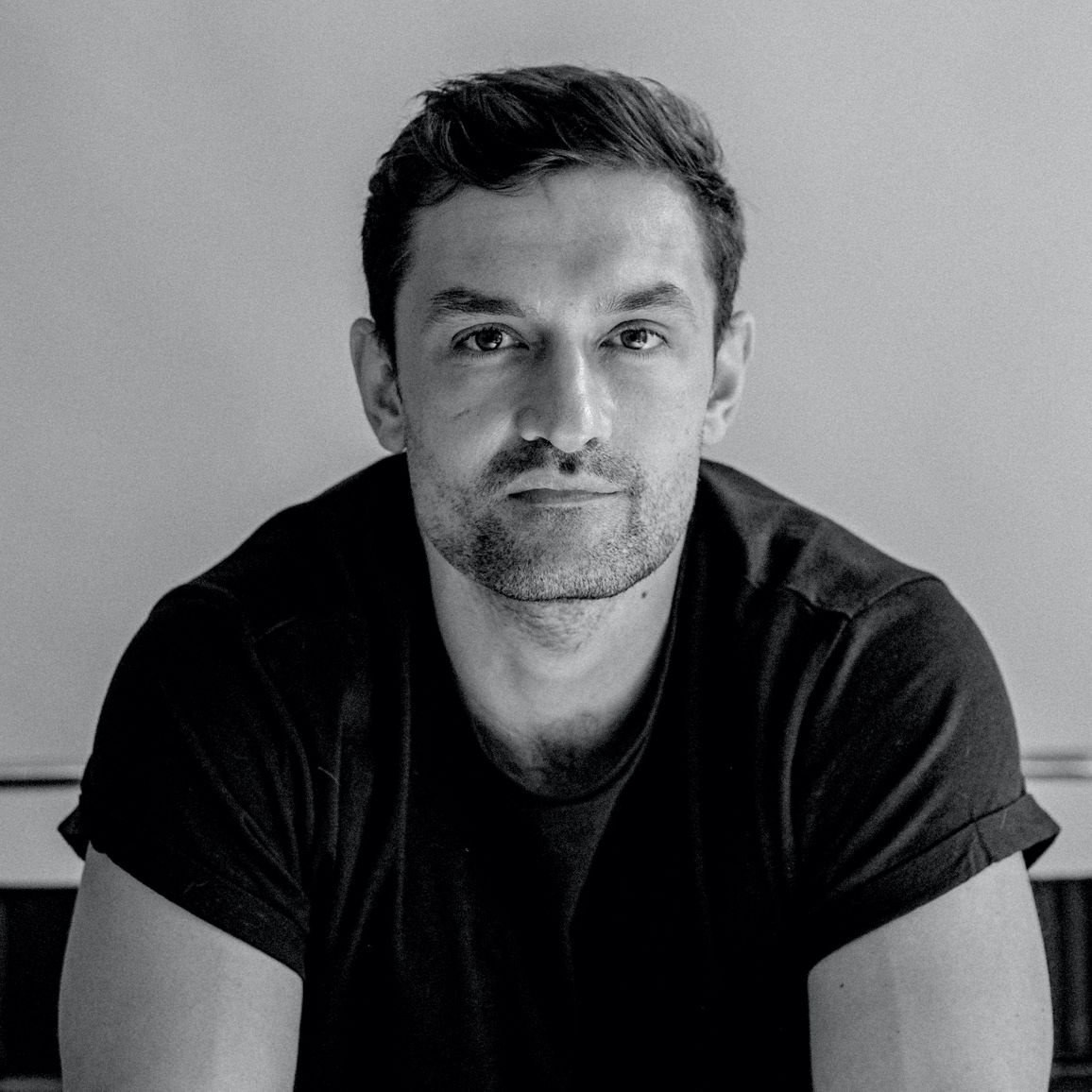 Head of Growth Marketing at Employment Hero: on 6,000 SMEs using the platform to manage 250,000 employees.
---
At Marketing Trends, we are discovering what drives Australia's top marketers. Alexander Concannon is Head of Growth Marketing at Employment Hero, a platform offering payroll, benefits and other employee management services to small businesses. In this interview, he shares with us his professional journey and tells us how the startup is gearing up and embracing the post-pandemic future of work.
---
Career & professional background
Alex, how did your career in marketing and growth start?
It actually started on a very different path. I studied biology at university and majored in genetics. After working in a research lab over in the UK, I realised being a scientist wasn't for me.
In 2009, I moved back to Australia to be closer to family, and completed a master's in commerce at Sydney University. At that time, I needed a job, any kind of job, and I got an internship at a small marketing company called Smart, which was later bought by McCann. They offered me a role as a junior strategist, and that was how I got into marketing! Being an international creative agency, we had a lot of large, global clients, and I learned a lot of working with brands such as Nestle and MasterCard.
After a year in sales and marketing strategy at Groupon, I found that I missed agency life. I could see that the industry was becoming more adtech heavy, and data driven, so looked for roles in this space. My science background provided me with a lot of transferable skills in statistics and how to analyse data, and I was fortunate enough to be offered a role in the data and analytics team at Starcom.
A few years later and everyone was looking for marketers with adtech and analytics experience. This is when I joined GroupM's Maxus as Head of Technology, Effectiveness, & Data.  I loved my time there and worked on some really interesting projects with great people. When Maxus merged and became Wavemaker, it just felt like the right time for me to do something different and scratch the "startup itch".
That's when I founded PRIX testing, which revolves around the idea of preventative health. PRIX specialises in producing and distributing at-home blood test kits. We monitor key health indicators like cholesterol, liver function, hormones, and vitamin levels, so people can keep track of their  body's well-being. I worked full time launching PRIX for 2 and a half years, but not every startup can be the next Unicorn. When it became time to get a "real job" again, I saw an interesting opportunity at Employment Hero.
The company had seen a big growth opportunity due to the shifts that Covid-19 produced in the workforce, so I applied and joined as Head of Growth Marketing. PRIX continues to operate as a side project, which is nice, as preventative health is still a real passion of mine.
How was PRIX founded?
I had high cholesterol, and my doctor suggested I get checked every 3 to 6 months. I found the whole process of  getting checked on a regular basis  long, disruptive and inefficient. You have to book an appointment, physically go to the pathology lab, and then go back to the doctor to get results.
When  I was trying to find a better solution for myself,  I found a few interesting direct-to-patient services in Europe, but couldn't find anything in Australia. I thought - why not construct something similar here?  The regulations and challenges in Australia are different (and no-one wants to be the next Theranos), and it took the first two years working with the regulators to ensure we were compliant.
We properly launched in August last year, and continue to grow, so it's a nice side project  in the background.
If you hadn't pursued a career in marketing and growth, in which other industry do you see yourself?
Science and sports have always interested me. So it'd probably be something in that area, but it wouldn't be on the research side.
Marketing & Industry Trends
Can you tell us about your role and your team at Employment Hero?
Employment Hero started to build a "mini agency" inside the company that's broadly split into five functions:
Growth marketing:  This is the team I lead, and we focus on amplifying content and driving new leads. Amongst us, there are two paid search specialists, a SEO specialist, a CRM manager and a paid digital media specialist.
Brand & Content: This is the creative team, in charge of generating white papers, webinars and other pieces of content that we later amplify.
Insights & Research: responsible for research projects and analytics.
Customer Marketing: This team specialises in our existing customers: retention and up-selling.
Operations: With so many different pieces of adtech, leads and reporting, our ops team are the glue that brings all the teams together
How did COVID-9 impact Employment Hero's growth?
The core of Employment Hero is digital HR. Its product is all about making it easier for small to medium-sized businesses to hire new staff and manage their teams remotely. We provide tools around digital one-on-ones, key result tracking, providing feedback and paperless on boarding of new starters. All functions that can be easily done while you're physically working in an office, but with remote working, those tools became more important.
The founder, Ben Thompson, recognised that working remotely was going to be the future of work, and really focused on providing tools for SMEs to manage their staff effectively in remote work environments. Beyond HR functions, SMEs that have embraced decentralised teams are now able to access the best talent in places they previously hadn't considered. Many small companies weren't geared up for this change when the pandemic started, and some are still managing their HR with physical paperwork.
COVID-19 provided a good opportunity for Employment Hero to help companies in that transition, and we've had extraordinary growth since then.
What is the most exciting trend or innovation happening in your field in terms of growth?
Cookie-based tracking and using third party data for personalisation has dominated the digital marketing scene for many years.
That's obviously changing now. At the moment, we're focusing on how we can better leverage our first party data to drive that personalisation, through our own channels, as well as through paid channels. It might not be the most exciting change, but given cookies have been around for 20 plus years, it's definitely a massive shift in how we target audiences.
I believe the biggest challenge facing the future is how to stay relevant in a way that's not "creepy", at scale, and according to the data protection laws.
Tools, recommendations & sources of inspiration
What does a typical day look like for you? How do you structure your week?
Working at a startup means each day is completely different, which I love. With very aggressive growth targets, my day revolves around looking at numbers, tracking targets, building roadmaps and sorting out obstacles on the way.
But at the same time, even though our marketing and growth team is relatively big, we don't have all the specialists that a bigger organisation would have and everyone chips in. Sometimes I'm physically trafficking campaigns or troubleshooting reports. There are plenty of things that we are doing for the first time, and that involves a learning curve, so we are constantly dealing with challenges. I would say my typical day is never a typical day.
Software and tools recommendations: what is the one software you can't work without and why?
We are using a lot of Asana and Slack at the moment. Working remotely made us look for proper tools to communicate and manage projects.
Initially we tried to replace all of the physical interaction we had at the office with Slack but I feel we fell into a bit of a trap there. We overslacked and sometimes it's easier to jump in a quick Zoom meeting as opposed to going on a biblical Slack thread.
What brands do you take inspiration from?
From a work perspective, I think Shopify did an amazing job during the pandemic. With people working from home, looking for side hustles and following their own passion project, Shopify jumped on the opportunity and quickly allowed physical retail establishments to pivot and become new digital businesses .
In terms of brands that I've always looked up to, it might be cliché, but I've always loved Nike, for example. I also admire Puma and how they do an alternative athlete positioning, bringing the characters back into athletics.
What are three resources you would recommend for anyone working in your field?
The WeCrashed podcast: I recently stopped listening to business podcasts, in part because I listened to too many of them and I needed a break. The last one I listened to was this podcast series, and the story of WeWork is wild!
The Rugby Pod: I love Rugby and I follow this podcast for entertainment
The Growth Delusion, by David Pilling: I think it's very common in startups to talk about Growth as something infinite. This book is about why infinite growth it's actually not realistic and not possible. It looks at how we should operate and construct economies with constraints that don't allow for indefinite growth to exist. It's a very interesting read, and gets you thinking about the whole concept in a different way.