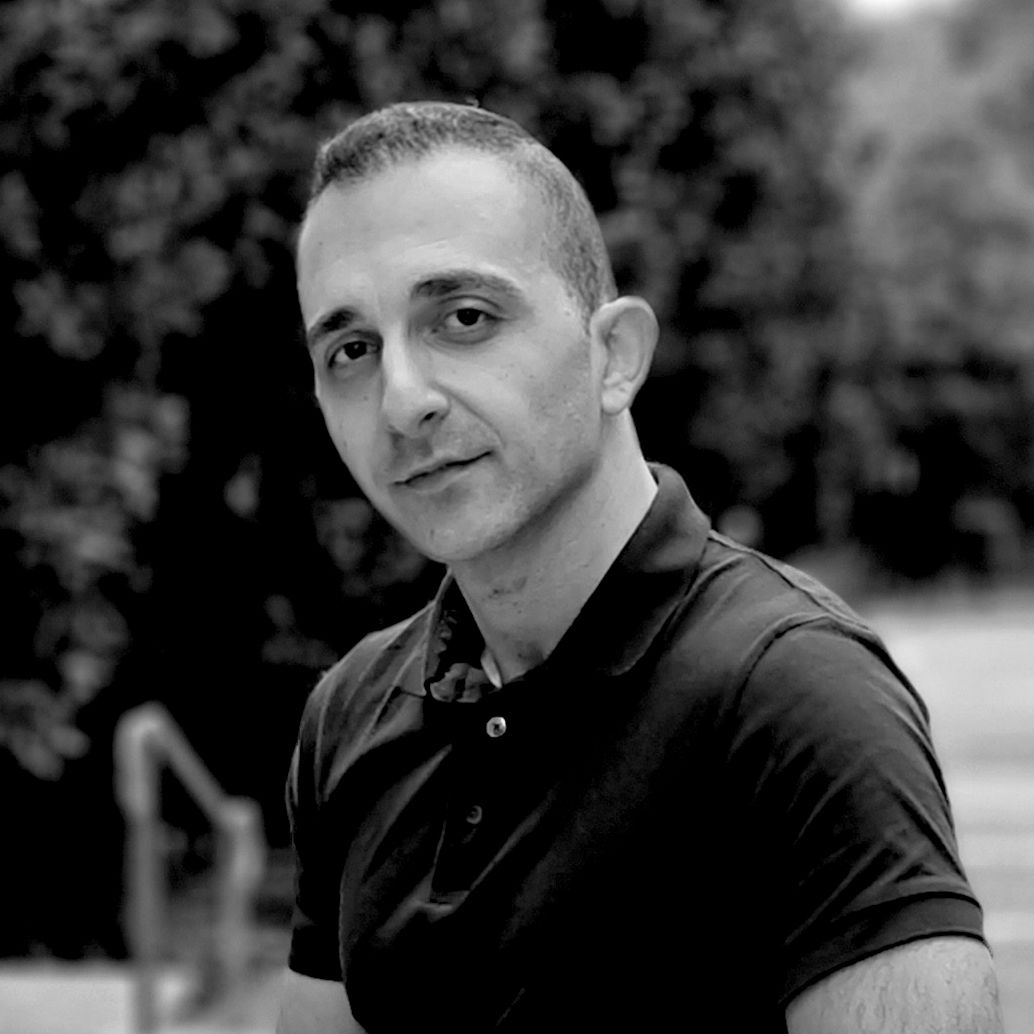 Digital Marketing Manager at AMR Hair & Beauty Supplies: on the power of brand awareness campaigns.
---
At Marketing Trends, we are discovering what drives Australia's top marketers. Andy Petrosyan is the Digital Marketing Manager at AMR, one of Australia's largest hair and beauty supplier. In this insightful interview, Andy shares with us a perfect example of the power of digital marketing: turning an unknown product into the 2nd best-selling shampoo in the country. Check out his full interview here.
---
Career & professional background
Andy, how did you start working in marketing?

It was my destiny, haha no! It was really random. It was 2012, and with two of my friends, we decided to set up a content website for fashion and beauty. All the well-established websites in the industry were generating content only from in-house editors. We wanted to change this and allow amateur writers to create content and publish without strict regulations and restrictions. It sounds a bit funny when I think about it now, but at that stage, we thought it was a "game-changer".
One of my friends is a developer, the other one is a designer, so we needed someone to market the website. My journey started from trying to comprehend the complicated world of SEO and organic traffic in general. I did Google certifications, Hubspot courses and digital marketing courses on the Coursera website.
The more I learned about digital marketing, the more I was getting curious and intrigued to test and experiment. As a result, one year later, our website was getting 20K users every month from organic sources, and I was spending more time on expanding my knowledge of PPC campaigns, remarketing, email marketing and social media marketing.

If you were not working in marketing, in which other industry do you think you might be?

Funny enough, I have a degree in International Relations & Law, and I have been planning to become a diplomat and work in the Ministry of Foreign Affairs.

Marketing & Industry Trends
What role does marketing play in your organisation?

AMR is one of the Australia's largest hair and beauty suppliers, with more than 150 brands and 3 stores across the country. However, the largest part of our revenue is being generated via online channels.
Every aspect of ecommerce, including development, design, customer service, is critical for the business, yet marketing has a special place in my opinion (do not ask my colleagues the same question).
We are responsible for creating awareness for a product or a brand that is unknown and has little or no demand, transforming it into something that people know, want and are willing to pay for.
The perfect example is one of our hair care brands called Fanola, with its flagship product Fanola No Yellow Shampoo for blondes (it effectively removes yellow tones from hair). Back in 2016, no one knew about this brand. We set up a series of awareness campaigns across all online channels to spread the word about it, driving significant interest and changing the perception of yellow, blonde hair.
Fast forward 5 years, and in 2021 Fanola No Yellow Shampoo is the 2nd best-selling shampoo in Australia under the hair care category (data from Google Merchant Centre)



What type of impact has COVID- 19 had on your industry?

Our sales started to dip Feb 2020 due to COVID-19, however as a lot of brick-and-mortar stores were closing, online sales skyrocketed the end of March. We introduced a new marketing plan to quickly readjust to this new situation.
Our plan was to target people interested in hair and beauty with specialised packs, offers and super-fast delivery, as hair salons, beauty salons and nail salons were all closed. We called this campaign "Stay Home, Stay Beautiful" and it worked amazingly. People were buying products that had never been our focus before, e.g., Gel curing UV lamps for nail polishes.
Extraordinary times require extraordinary agility and creativity, and I think a lot of Australian businesses did great by adapting and transforming into COVID – proof institutions.      

What is the most exciting trend or innovation happening in your field in terms of marketing?
I can probably mention at least 10 big trends happening in the field of digital marketing, however the major ones, in my opinion, are:
Significant usage of mobile devices compared to desktop to shop online. Back in 2016, the split for us was 40% mobile, 60% desktop. In 2021, the split is 80% mobile and 20% desktop, which requires AMR and all other Ecom sites to load super quick, be extremely user-friendly and ensure a smooth checkout process.
Video marketing. Remember times when content creation was predominantly in the form of blogs? Well, now video is the king, and any company or any marketing specialist reluctant to adapt to this is bound to feel the wrath of Google and Gen Z 😊. Just have a look at the pie chart below: 68% of online users prefer to learn about a product or service via short videos.


Source: singlegrain.com

Artificial Intelligence and machine learning – I know, another buzzword that everyone throws around despite it has been there since the 1950s. However, we can clearly see how fast it's developing right now and the impact it has in many areas of marketing, including product recommendations, email personalisation, improved user segmentation, dynamic pricing, predicting future trends and advertising. A great example of machine learning in advertising is Google Smart shopping that shows your ads by testing different assets, images, bids, placements and more to increase ROI.
Netflix does a great job in terms of personalisation by using machine learning too. Every time we browse and decide what to watch, we feed the "Beast" more and more data about our preferences, so in the future all the recommendations we get are spot on.
As a marketer, what do you believe is the biggest challenge facing your industry in the future?
As more companies are transforming into digital powerhouses, I believe competition for online visibility is becoming more and more severe. In 2012-2013, I remember thinking that ranking a particular keyword on Google or any other search engine is extremely hard and requires significant effort, now I laugh at that statement, as the competition is so much stiffer due to SEO becoming widely popular and everyone wanting to be ranked on top search positions. Give it another 5 years, and ranking for some keywords will be as hard as mining a Bitcoin.
Same with Pay-per-click advertising. If more companies enter a particular industry and bid on similar keywords, the cost per click will eventually get higher. At some stage, hair, beauty, fashion related keywords used to be below $1 (cost per click), now rarely one can find keywords that cost less than $1 in those industries.

Tools, recommendations & sources of inspiration
What does a typical day look like for you? How do you structure your week?
I manage multiple brand accounts across SEO and SEM, and it's easy to get lost and jump from one account to another trying to fix issues. So, I decided to dedicate each day of the week to managing one account.

What brands do you take inspiration from?

There are so many great companies out there killing it with their digital marketing campaigns.
One Australian ecommerce company that I admire is The Iconic. They managed to create an amazing online presence with smooth and efficient customer experience, starting from super-fast and very intuitive website up to their delivery, which is second-to-none.
In terms of global players, in my opinion, Amazon is truly an inspiration.  Not only they have a great digital marketing strategy, but they also focus extensively on innovation, diversification, and customer experience.

Software and tools recommendations: what is the one software you can't work without and why?

If I were to pick one online marketing tool that I can't work without, it would be Google Analytics. It has pretty much everything one needs for analysing a website's traffic, checking revenue sources, conversions rates and measuring goals.
What are three resources you would recommend for anyone working in your field?

Google has great online marketing courses for anyone that wants to learn or advance their knowledge in the field. Visit Google Digital Garage to enhance your knowledge of digital marketing and get certified.
Hubspot is another notable name in the industry that provides free courses in almost all areas of digital marketing, with a significant focus on inbound marketing.
Also, Ahrefs - one of my favourite SEO tools creates great educational materials on building online presence via unpaid resources for major search engines.
However, the biggest resource is your curiosity. In this ever-changing field, one must be always hungry for more knowledge (I had to make at least one lame statement).