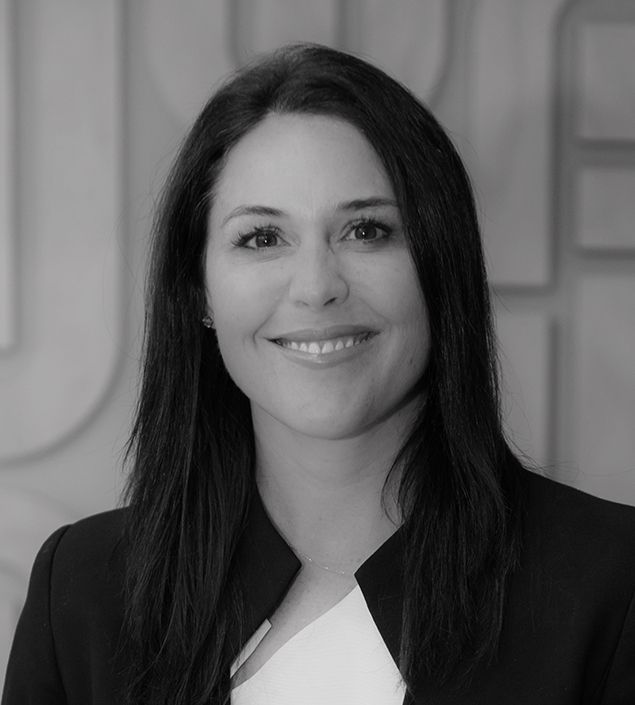 Head of Marketing & Communications at HUB24 Limited On Recently Growing Their Funds Under Administration by over 230%.
---

At Marketing Trends we are discovering what drives Australia's top marketers. HUB24's investment and superannuation platform offers a comprehensive range of investment options for all types of investors. Anne McDonnell tells us about the professional journey that led her to become Head of Marketing at HUB24, how the company handled last year's market volatility, growing their funds under administration by over 230%, and her thoughts on upcoming Marketing trends.
---
Career & professional background

Anne, how did your career in marketing start?
I'm from New Zealand and left for the UK and Europe straight after university. When I landed in London, I remember a recruiter asking me 'would you like to work at JP Morgan?' And I said 'who's JP Morgan?'.
That was my start in the financial services industry and how I ended up spending 10 really great years working at JP Morgan, first in London and then in Sydney.
I actually moved to Sydney due to my background in derivatives and structured products. Yet after the global financial crisis of 2008, structured products weren't demanded anymore and I had to make a career change. I was then approached about a marketing role. At the time I had no idea about Marketing, but I did know about the audience we were trying to market, which was financial advisors.
So I was able to take my experience selling and structuring products with financial advisers into my marketing role, which turned out to be the best decisions I could've made. Marketing really suits me.
I was very lucky to land a job at a large institution that had some of the best marketers across different marketing functions, including brand, digital and communications. And I was able to learn from them throughout the first five years of my early marketing career.
If you hadn't pursued a career in marketing,  in which other industry do you think you might be?
I originally wanted to be a journalist. I studied English literature at university and during my early years in London, I was actually doing some writing on the side. I think that helped me throughout my career. Marketing really is all about writing for audiences and getting your message across. And if I had to choose again, it would definitely be financial services. I love that it's such a dynamic industry.
Could you tell us about your role as Head of Marketing & Communications at HUB24?
We've grown massively over the last five years. When I started at HUB24 we had an estimated 4 billion in funds under administration. Now we've got almost 60 billion.
It's a really broad role and I liked that about it. Myself and my team cover everything from brand to campaigns, digital, to PR. We also do events, customer communications and investor relations. This means we're able to get a consistent brand message across all of those channels and there's really never a dull moment.
---
Marketing & Industry Trends
What type of impact has COVID- 19 had on your industry?
Being a technology company, we're really fortunate we weren't impacted from a growth perspective. Fortunately, we were able to pivot into supporting our business and our customers without any interruption.
There was a lot of market volatility when the pandemic first started. Being in the financial services industry we had to focus on helping financial advisers, our core customers, to get the correct information from the experts on what to expect so that they could be best prepared for their clients.
From a business perspective we've continued to grow. Last year, we grew our funds under administration by over 230%. Recently we've been recognised as the best platform provider in the industry. We are very grateful that it was a great year for us as a business considering it was a hard time for a lot of people around the world.
What is the most exciting trend or innovation happening in your field in terms of growth?
Anyone who works in Marketing knows how quickly things change. Everything on the digital front is constantly evolving and we need to keep up with technologies that have the power to throw our marketing strategies up in the air.
I'm super excited to see what evolves around things like Ad Blockers and how we cope with getting our message through. I think it will make us smarter as marketers and improve our targeting.
We'll have to make sure that we are getting our message to our customers in the places where they are, rather than trying to drag them where we want them to be.
As a marketer, what do you believe is the biggest challenge facing your industry in the future?
I think my challenge, as most marketers across every industry, is cutting through the noise. Balancing the idea of novelty and fresh ideas, yet also being consistent with the way your brand is being presented. It's a tough balance to achieve.
There are some brands that get it right and some that don't at all. Particularly in financial services, an industry that requires making complex topics seem simple. We are constantly trying to find new ways to adjust to the new demographic that is coming through:  younger, digitally enabled and educated, and improve our communication so all Australians know how to engage with and grow their wealth.
---
Tools, recommendations & sources of inspiration
What does a typical day look like for you? How do you structure your week?
There's no such thing as a typical day! I'm a super early riser. I am usually up at 4:30 am and that's when I do my best thinking. If I've got to work on strategy or review complex things, I try to do it as early in the morning as possible because late in the day I'm just useless. I also like to go for runs in the morning as the sun is coming up and then either do a group exercise class or some yoga. That's when I think through any challenges that I've got for the day.
Mid morning I'll catch up with my team and my day flows from there. I like to have most of my regular meetings and team catch ups early in the week, so I have space on Thursday and Friday to complete anything that needs to be done for the week.
What brands do you take inspiration from?
I've been totally impressed by local businesses during the pandemic. Specially, the way they have quickly pivoted their business models to adapt to the pandemic circumstances.
From local cafes selling bread, to gin distilleries making sanitisers and hairdressers dropping off pre-mixed colours. Those that have been flexible, have been successful in staying in business and the community has gotten behind them.
There has been a re-emergence of buy local movements, even if it costs more. I have also seen a lot of local businesses starting to leverage social media like Instagram and post menus, for example. I would say local businesses have inspired me more than the big global brands. I think it shows the human spirit of creating an opportunity in the face of a challenge.
Software and tools recommendations: what is the one software you can't work without and why?
We use Isentia, a media monitoring tool, that really helps us stay on top of brand sentiment, both by monitoring our brand and our competitive brands. And it's real time monitoring, which means you can respond to things fast.
We use Asana, to manage workflow and projects and keep everyone on top of what everyone else is doing. Then, Microsoft Teams, which has been a godsend during the last few months with everyone working remotely.
What are three resources you would recommend for anyone working in your field?
Network of marketers - It's tough to stay on top of the latest marketing trends. For this, I rely on my network from different industries and also as a sounding board for any challenges I am having .
Partners - In marketing it's almost impossible to be an expert in everything. I really leverage our partners, such as our digital agency, for their expertise.
Podcasts - I'm a big fan in general. Two of my favourite ones at the moment are the TED Podcast and Bad Decisions, which is about behavioural science of people making purchasing decisions.