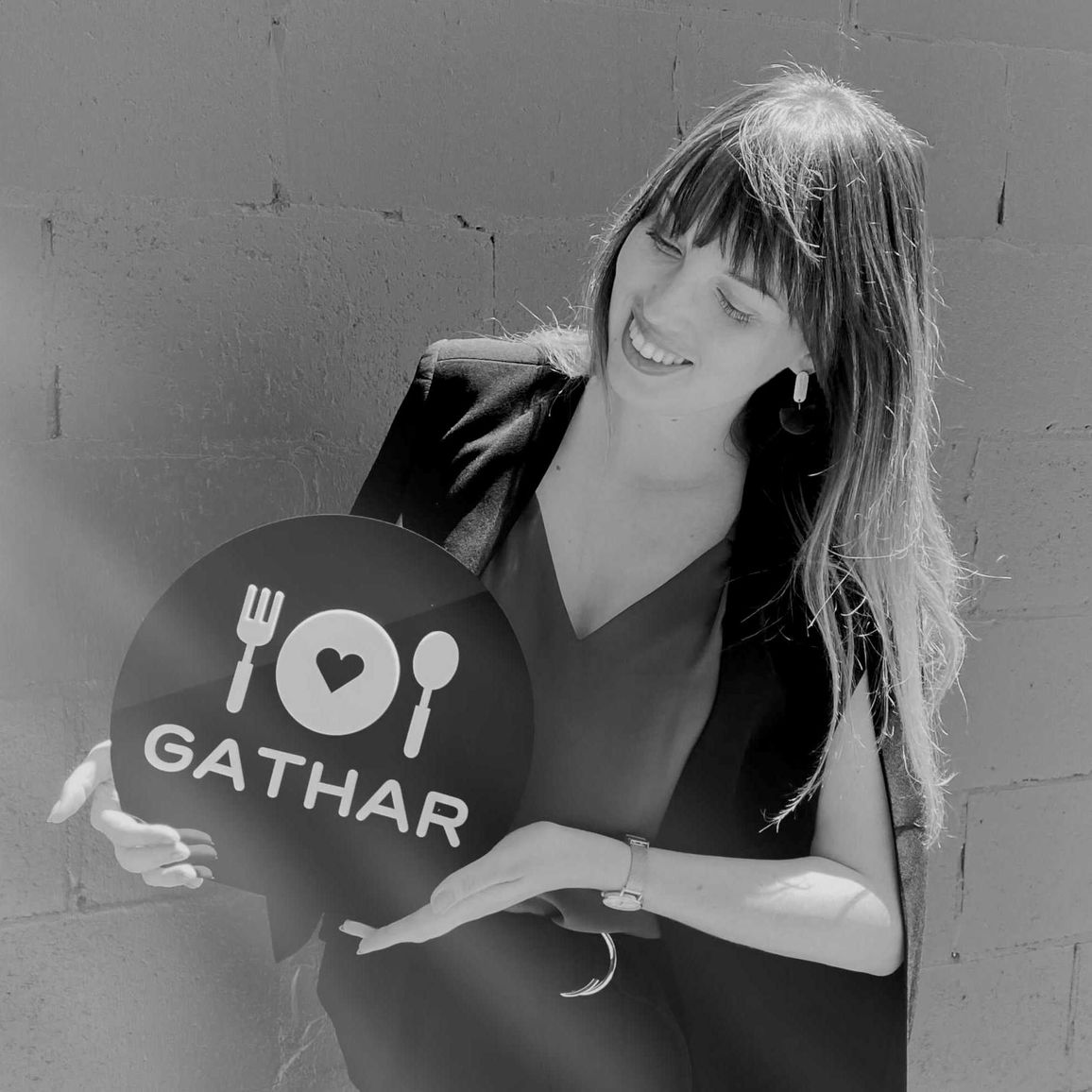 Chief Marketing Officer at Gathar on Driving Innovation in the Hospitality Industry.
---
At Marketing Trends, we are discovering what drives Australia's top marketers. Gathar is a food-tech startup for booking private chefs and caterers all around Australia. Ashton tells us all about driving innovation in the industry, their growth potential, and why, despite being in the hospitality industry, Covid-19 actually provided a silver lining for Gathar's business model. Check out their full story (and delicious dishes!) here:
---
Career & professional background
Ashton, how did your career in marketing start?
When I was studying my undergrad degree in journalism, the time came to choose a major, and I went with Integrated Marketing Communications. Not going to lie – I chose it because it sounded impressive.
I'd always wanted to be a journalist (I was that kid following people around with a notepad and pen) but from my first marketing elective, I was hooked. I loved that synergy of communications and psychology, using the power of words to drive some kind of action.
My first marketing role came a few years into my career. I wanted to break out of the 'content' box I had been in and to get my hands on different tools and channels like social, email, and paid media; more of an holistic role where I could create positive change for the brand I was working on.
If you hadn't pursued a career in marketing,  in which other industry do you think you might be?
It's hard to imagine not being in this industry in one way or another! I find marketing, comms, and digital all exist at an intersection, and I've worked across all of them, which has kept things interesting and never made me want to veer down a different path.
If I were to do something completely left of field, it would probably be psychology. I'm fascinated by consumer psychology in particular, the way our brains make decisions emotionally and rationally.
Could you tell us about your role as CMO at Gathar?
Gathar is your one-stop shop for booking private chefs and caterers. We have a community of amazing chefs and foodies all around Australia who come to you and create fabulous feasts, and leave your kitchen spotless afterwards. Everyone loves that last part.
We're a Queensland-founded food-tech startup and are in a really exciting growth phase at the moment. My day-to-day currently involves keeping a lot of plates spinning, as anyone who has lived through the early years of a startup would know!
I get to have my hands on all the tools: social, EDM, customer experience, PR… I work with an incredible team including our CEO and Co-Founder Jodie, our customer concierge team, and external growth team including devs and performance media specialists.
We have some very ambitious goals this year and I have absolutely no doubt we can get there with the people we have.
The opportunity to join Gathar happened very organically through a referral (which I'm hugely thankful for, if that person is reading) and came at a time when I'd been thinking a lot about what I wanted from my next role. The stars aligned, and here we are!
Marketing & Industry Trends
What type of impact has COVID- 19 had on your industry?
There's no way to sugarcoat the impact COVID has had on the hospitality industry: it's been devastating.
We're in an incredibly fortunate position where COVID provided a silver lining for our particular business model, and that's been an increased appetite for dining at home.
Last year saw the return of dinner parties and a change in the way people view and value their homes. A lot of people – myself included – reallocated funds that would have been spent on overseas holidays and invested it into their home, and what better way to christen a freshly renovated kitchen than with a chef to come around and create a memorable meal?
There's also the surge in domestic travel, which for us means more people are cottoning onto the idea of having chefs come out to their holiday pad instead of booking a restaurant that may have limited seating, restrictions on how long you can stay, or just generally not be the most feasible option for a large group.

What is the most exciting trend or innovation happening in your field in terms of growth?
This is going to be a very biased answer, but I feel like Gathar is really driving innovation in the private chef and catering industries.
The status quo has been to research and chase multiple quotes from different suppliers, going back and forth trying to line up logistics.
Gathar eliminates all of that hassle with the same end result. As the host, you tell us what kind of menu takes your fancy and the basic details of your gathering, and our concierge team takes care of the rest. You get an amazing dining experience without all the legwork.
It sounds simple, but there's been a real gap in the market. That's a big part of the reason why I joined Gathar: I see so much potential, and so much opportunity for growth.
Gathar is the perfect combination of personalised customer care and a seamless online experience where you can manage your booking, right down to splitting payments with your guests.
We're certainly not the only ones out there doing this, but I can confidently say we're fast becoming the biggest: more than 100 chefs cooking across 21 Australian locations and counting!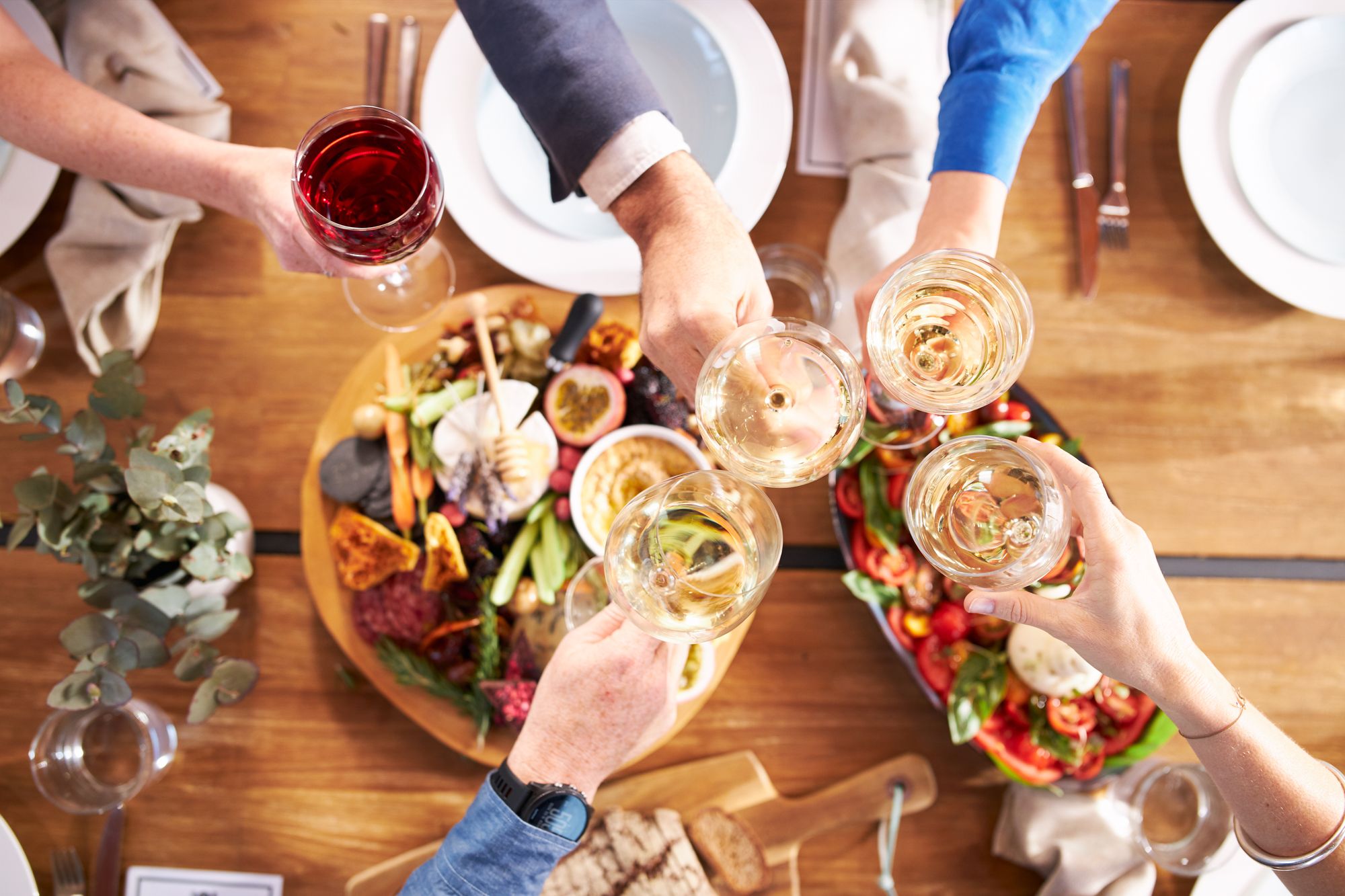 As a marketer, what do you believe is the biggest challenge facing your industry in the future?
I feel the recent iOS 14.5 updates with its impact on tracking for advertisers is just the start of a bigger discussion around marketing consent and data collection. Consumers are becoming more aware of how their data is used, and much more in control.  
But this can be a positive thing, because it means if someone opts in to wanting to hear from you, or follows you on Instagram, or allows tracking across apps and websites, they are highly engaged with your brand.
This is the exact type of person you should be marketing to, and now the challenge becomes finding more people just like them.

Tools, recommendations & sources of inspiration
What does a typical day look like for you? How do you structure your week?
Both my day and my week starts with a dive into Google Analytics, looking at our traffic, enquiries, and what's driving them both.
My biggest piece of advice for up-and-coming marketers is get comfortable with data. Being able to recognise trends and insights is a huge part of my role as a CMO, because this tells me what's working, what's not working, and where the opportunities are.
As a team, we work a flexible week: half from home and half in the office. I generally try to arrange all of my meetings on one or two days (usually my office days) so I have big, open spaces in my calendar for creative planning and execution.
I have weekly WIP meetings with our CEO Jodie, who's based up in Cairns, as well as with the full Gathar team, and our paid media specialist. Paid is such a moving beast – it's one of those channels where you really need to keep a finger on the pulse.
Our entire team has access to a shared inbox where all customer and chef brand comms live, so we're always on the same page and can jump in and support each other if needed.
What brands do you take inspiration from?
I'm such a brand fangirl. I love seeing what brands are doing, especially when they do something different. Every time there's a new brand campaign, I try to dissect it and figure out who they're targeting and why.
For a while I've been obsessed with MECCA as a brand: their social channels, emails, personalisation… it's all so cohesive for a brand that's made of other brands.
I watch a lot of football (soccer) with my husband, so I'm always watching what teams are doing with their match day or player content, and especially how they leverage their partnerships.
And I keep a very close eye on food brands – not just competitors in the private chef and catering space, but restaurants and food media both in Australia and overseas, keeping an eye on the bigger picture.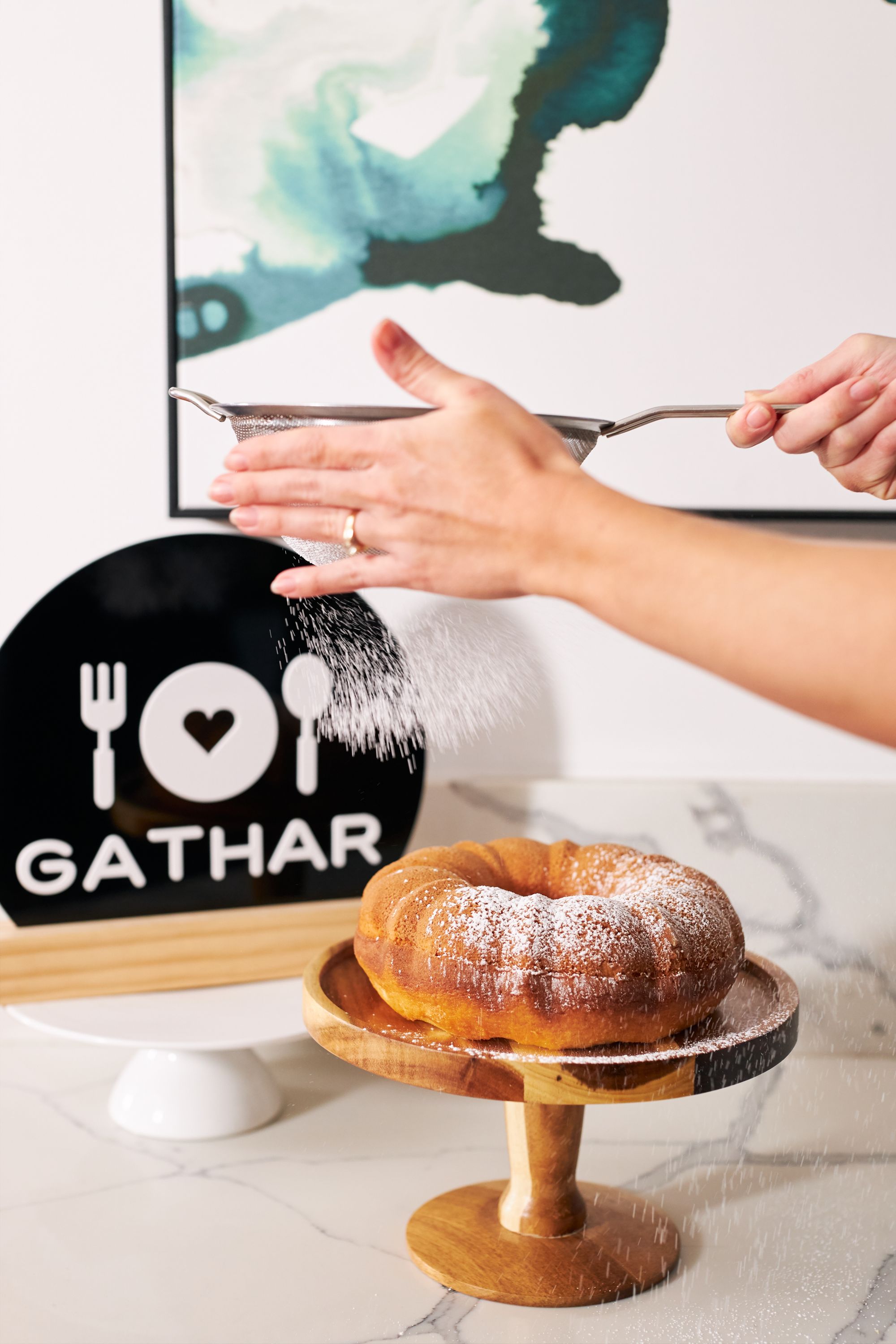 Software and tools recommendations: what is the one software you can't work without and why?

Right now? Canva. Building the marketing ecosystem at Gathar is very much DIY at the moment, and that includes everything right down to creating social posts. Canva is an absolute powerhouse and has allowed us to get our brand in front of people quickly.
Is the design work perfect? No way! It's basic, and I'm certainly no designer, but when you're growing a brand, sometimes done is better than perfect. A very tough thing for a perfectionist like myself to come to terms with.
Other tools I can't live without are Slack, Notion, Sprout Social, and GA (Google Analytics).

What are three resources you would recommend for anyone working in your field?

It really depends on your specialisation, but in the past I've found Medium is a great source for expertise and inspiration on all kinds of topics.
A great resource for keeping across general news is The Daily Aus on Instagram and the podcast (but I have to admit I'm not a podcast person). I've found since I'm online so much as part of my job, the way I consume news has changed, and being integrated into my daily social scrolling makes more sense.
This isn't groundbreaking, but I've always found the most important resource is your network. Even if you can't attend 'real life' networking events right now, there are always heaps of meet-ups, panels, and conferences happening online.
If you don't have a professional development budget through work, set one for yourself. Consider it an investment into your personal brand. Even $20 a month could be your ticket to making new connections who can open doors for you.