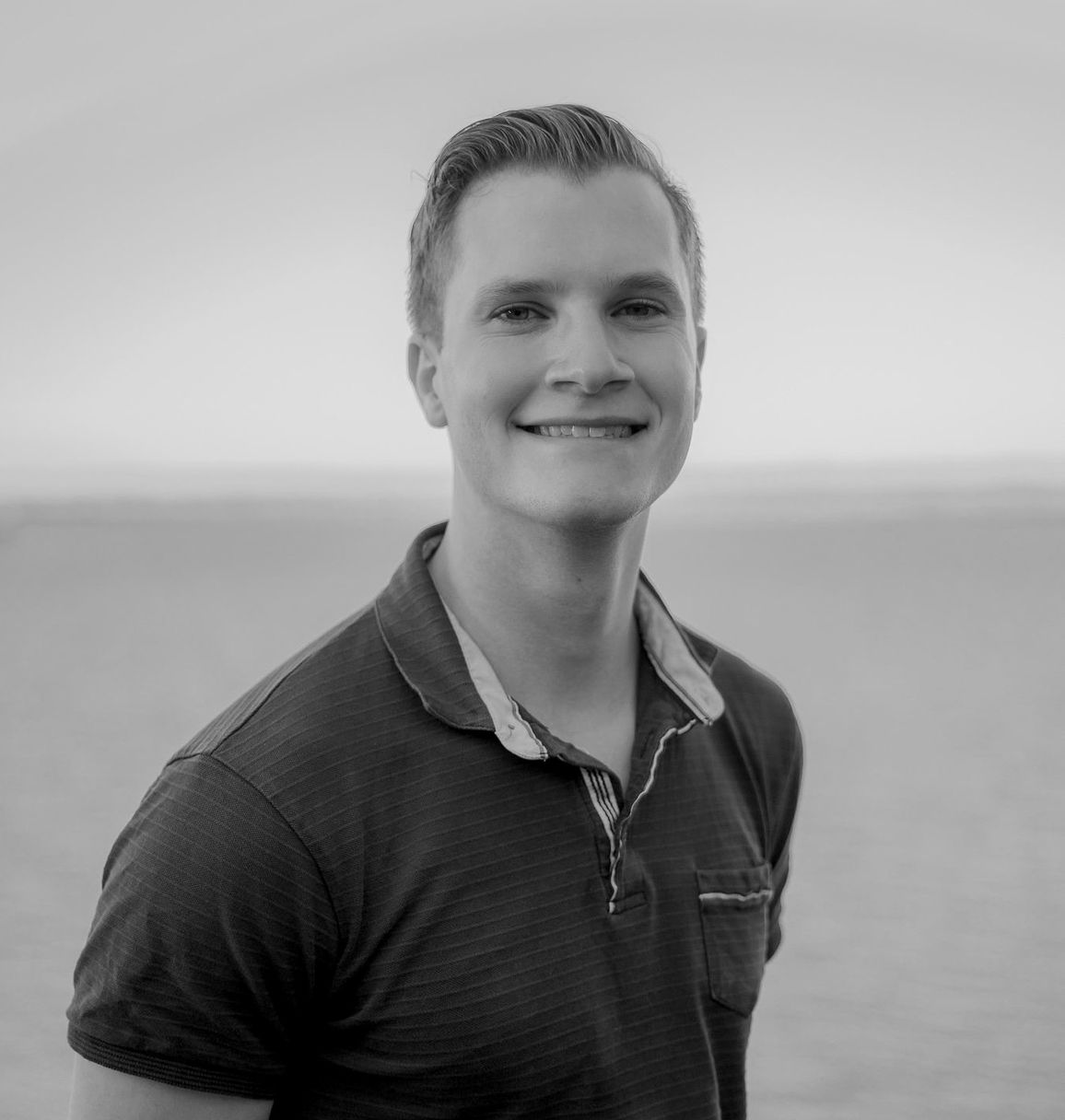 Head of Growth at Avaana: on the platform's integration strategy
---
At Marketing Trends we are discovering what drives Australia's top marketers. Ben Wright leads the Growth Department at Avaana, a rapidly evolving health, fitness & wellbeing platform across Australia. In the following interview, Ben tells us about the challenges the industry is facing and why integration plays a key role for the startup.
---
Career & professional background
Ben, could you tell us a bit about your story and how did you choose a career in marketing?
I'd say at Avaana, as in many other businesses, my role is not solely marketing. When one works in small teams, especially start-ups, the role of marketing seems to go hand in hand with the role of sales. So at Avaana, we refer to marketing as the Growth Department.
I was fortunate enough to be given the opportunity to manage a commercial gym in Melbourne. I was, and still am, obsessed by sports and fitness, so working in that environment only seemed suitable.
I was tasked to work with the general manager to put together our local marketing strategy and execute it with the team, and we had fantastic success. From there, my journey has taken me to work in fitness centres, nutraceutical companies, several startups and now at Avaana.
Did you study anything related to fitness and health at uni?
I studied a Bachelor of Business, majoring in finance and business law as well as a Bachelor of Health Science, majoring in health promotion.
Besides working in Growth, do you have any other dream job in mind?
As a massive rugby fan, my dream job has always been to be the NRL CEO. There are so many problems facing the NRL currently, but equally there are as many opportunities and I would relish the possibility to help bring the game I love into its finest form.
Marketing & Industry Trends
What does the Growth department at Avaana focus on?
Being a tech start-up and a marketplace, marketing is incredibly important to us. We balance two sides, as all marketplaces do.
The first side we have is the practitioner side, which we feel we have built significant mass in certain geographical areas. We continue to attract practitioners in both an outbound and inbound manner. We invest in attracting practitioners via many channels so that we can begin to market their services to our user base.  For example, a physiotherapist will list on Avaana their initial consultation, follow-up consultations and any other additional services that they have within the clinic.
The other side of the marketplace is the users who visit Avaana. Once we have a critical mass of practitioners, in terms of categories - let's say allied health, natural therapies and fitness - and in a determined geographic area, we begin targeting ads on potential customers for these practitioners.
So it's a bit of a balancing act, but so far we feel that we've got the correct strategy going forward.
How is Avaana's team built?
We are nearly 10 staff members and currently hiring more people. Avaana is rapidly growing, which is great.
Most of our work is done in-house, but we have a number of external agencies that we have partnered with.
The whole team at the moment is working from home. We'll go back to setting up an office in Melbourne once it makes commercial sense from a lockdown perspective. Avaana already had a very flexible work environment, so the permanent move to working from home hasn't been an issue.
Besides the team shifting to working full time remotely, which other impacts did COVID-19 have on the company?
Being a wellbeing marketplace, which focuses on allied health, natural therapies and fitness, it did impact us heavily. We have 30 service categories currently listed on the marketplace and nearly all of them were shut down by the government at the beginning of the pandemic.
It was quite sad to watch the impact of the lockdowns forcing practitioners to close their clinics permanently. Still, we were extremely fortunate to have other revenue streams, which had always been a part of our long term strategy. For example, NDIS registrations.
These revenue streams have allowed us to continue building a marketplace while in lockdown.
And in terms of trends in the tech industry or the fitness industry, from a marketing point of view, which ones do you consider the most interesting?
A big part for our business would be our integrations. A lot of our technology is possible because we integrate our platform with the practice management systems of the practitioners. That allows us to show the real time availability of our practitioners to our users.
For example, one of our practitioners who is a physiotherapist will use Cliniko to manage their appointments. We integrate in with that schedule, and we know they've got availability, let's say 11 am or 4 pm, and we can display that available time on the marketplace. That's why we're a real-time marketplace.
From a marketing perspective, Avaana would like to go one step further. We want to know the user's booking preferences: types of practitioners, gender, time, availability, work schedule, etcetera.
Then we can market those users based on their preferences and based on the practitioners' availability.
If we can leverage that level of integration, we can become a very powerful marketing platform. That can lead to really exciting innovations and it would allow us to start moving towards a more personalised service.
Which challenges do you identify for the industry?
The biggest challenge is getting people in Australia back into clinics and studios. As a country, we've done a fantastic job in managing COVID-19, but people are still fearful. The everyday Australian still worries about the virus.
For example, a local gym in my area lost 80% of their membership base at the beginning of the pandemic. Since reopening, they've only had a very slight increase in their net member movement.
We found out that telehealth and online consultations are a very niche service and that Australians prefer an in-person experience. Services that are a necessity, such as allied health practitioners, probably won't see a huge change in client numbers. However, the fitness space, for example, will struggle as people continue to worry about COVID-19, in my opinion.
Tools, recommendations & sources of inspiration
Coming back a bit to you, how do you structure your routine?
I'm a big outdoorsy person. I try to start my day with a quick swim in the ocean or if I can't, I still get into nature in some way, maybe by walking my dog.
By the time I've eaten breakfast, it's usually time for my morning meetings. I'll jump into those meetings, whether they're internal or with clients. We've developed an unofficial rule where internal meetings aren't scheduled unless necessary, which allows us to have more time to dedicate to our clients.
At night, I try to switch off and spend time with my family and my fiancé. Overall, it's hard to say what a typical week looks like for me because each day is so different. But I try my best to keep it consistent and find time for family and friends and enjoy the sun as much as I can.
I make sure that by Friday I have completed any pressing work that would take time away from my weekend.
One software you can't live without?
I guess the one I really can't live without - or the business couldn't live without - is Zapier.
At Avaana, we use many softwares and having a tool like Zapier to integrate them has been an absolute lifesaver in many circumstances.
I would have to throw in a very close second though: our CRM system Close, which is just excellent.
What brands and companies do you admire and take inspiration from?
One that I take inspiration from is Tesla. I see Elon Musk as somebody that's been hard-working since day one and truly wants to make the world around him better. He's environmentally focused and wants to see us take big strides when it comes to exploring space.
From a marketing perspective, a few other brands that I enjoy are Squarespace and Aesop. The common thread for these, is the ability to take a product which is pretty mainstream and create a whole brand experience. Which is what we are trying to do with our services at Avaana.
Which books, podcasts and blogs do you like to dive into?
Previous to COVID-19, I used to have a long commute into the office and in the car ride I'd listened to a number of podcasts. My favourite business-related one is Business Wars.
It was great to hear of some fantastic businesses who achieved success, learn where they come from and in many cases to learn from their mistakes.
And recently I've been listening to a podcast called On Purpose by Jay Shetty. It's given me an interesting insight on the wellbeing & wellness space and it's helped me crystallise the brand positioning for Avaana.
From a personal perspective, books-wise, I'm a big biography fan. Many years ago I read David Pocock's autobiography, the former Wallabies captain, and seeing someone who grew up in such adversity achieve greatness inspired me to work harder in life.
Learning from other people's stories definitely inspires me to be the best possible person I can be.