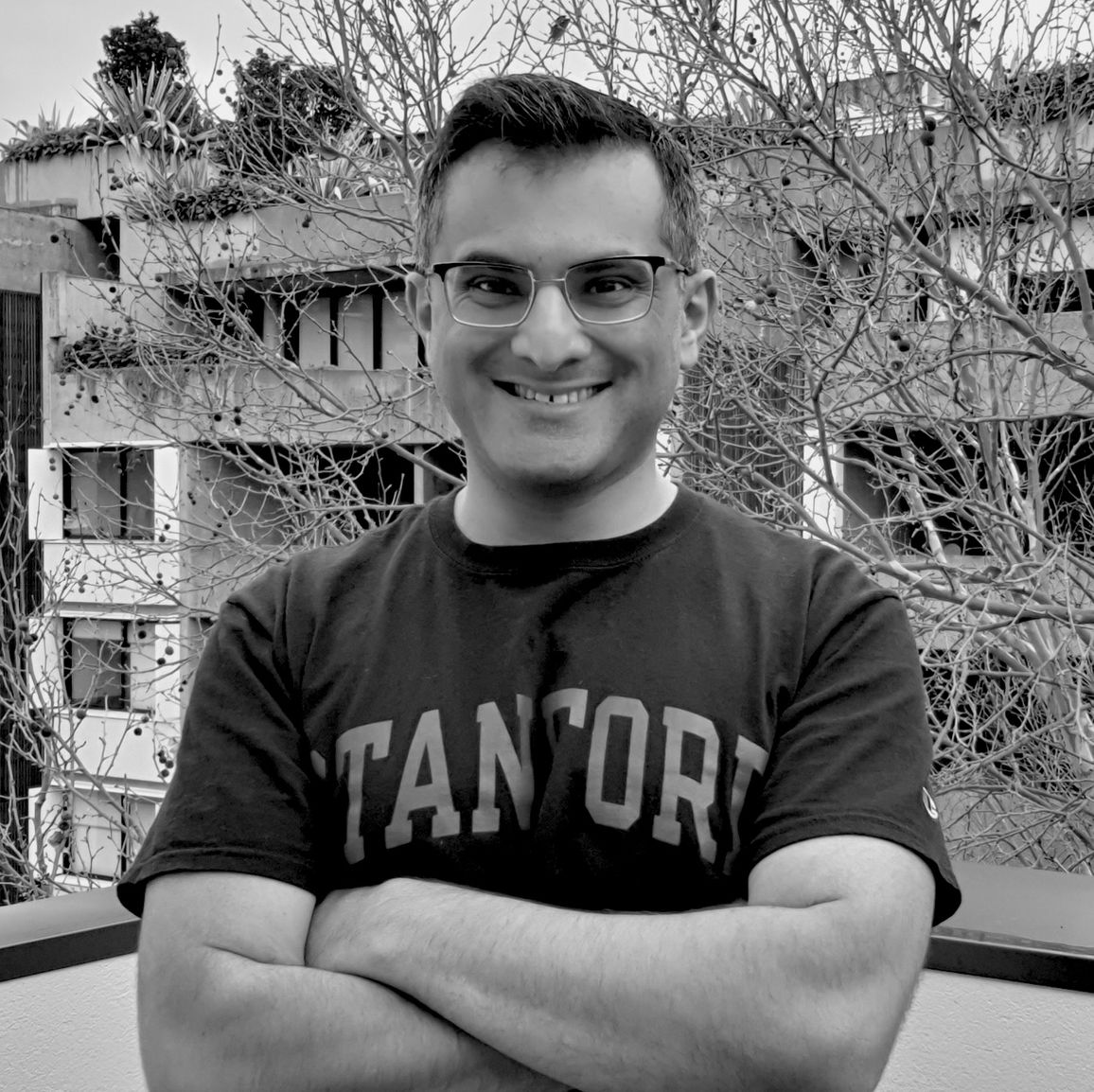 Tech, marketplaces & eCommerce growth specialist: on powering eCommerce platforms with AI.
---
At Marketing Trends, we are discovering what drives Australia's top marketers. Bilal Farooq is a growth specialist, passionate about data and performance marketing. In this episode, Bilal shares with us his story and how he went from highly technical roles to building a career marketing and growth. Read his full interview here.
---
Career & professional background
Bilal, how did your career start?
I started my career in data analytics, and later moved into marketing. I began my professional journey after completing my bachelor's in engineering and joining the telco world in 2005. I worked for four telcos in three countries, including Vodafone in Turkey and Maxis in Malaysia. My work involved analysing large datasets to plan and optimise radio networks. I used to wrangle lots of data. Excel and SQL became my best friends.
The planning part of the job required collaborating with sales teams and clients. Whereas the optimisation part required, among other things, A/B testing, which I still do in the digital world. Working with sales teams piqued my interest in the commercial side of the business. This led me to switch gears, and I decided to pursue a master's degree to learn marketing. I applied to four grad schools and was accepted at my dream school, Stanford University. I joined the MS program at Stanford under the Fulbright scholarship.
Located in Silicon Valley and surrounded by startups, my program at Stanford provided world-class training in strategy, marketing, growth and product management. However, there was one course in particular, Computational Advertising, taught by the data scientists of Yahoo.com, that caught my attention the most and got me interested in performance marketing.
Following this interest, once I finished my masters, I joined a Boston-based marketing agency called ConstellationCK, founded by the serial entrepreneur, Carlos Cashman. Working for Carlos and learning about building businesses and leading teams was an incredible experience. Carlos now holds the US record of building a US$1 billion business within only 2 years. His latest venture, Thrasio, is an incredible success.
At ConstellationCK, I ran SEO programs at scale and managed a cross-functional team of designers, programmers and analysts. Later, I was moved to OrionCKB, the newly established paid marketing division of ConstellationCK. It was an exciting time in the world of digital advertising, as it was the time when Facebook had just launched its most profitable ad-unit, the News Feed Ad.
At OrionCKB, I had the opportunity to work for some of the amazing brands, many of which were startups at that time, but later became unicorns, such as Thumbtack and Revolve. At OrionCKB, I learned all the tricks of the trade, including CRO, attribution modelling, etc. Working at OrionCKB to scale up user-acquisition for a myriad of business models, such as eCommerce, subscription boxes and marketplaces, was an invaluable experience for me.
I moved to Australia in 2017, in part because I have some family here, but also because I was seeking a bigger success story. Through a networking event, I met the founder of a small marketplace-startup called Blys. We connected over LinkedIn. He looked at my LinkedIn profile, and right after the event he offered me to work with him. I analysed the opportunity, ran some numbers using my favourite tool, SEMRush. I identified that there was an opportunity to turn Blys into something bigger and better, and to have my first Australian success story. So, I accepted the offer and joined the startup as the Head of Growth.
Within two years, I managed to scale-up the small startup and turned that into a profitable nationwide business, making around $3.5 million in GMV on an annual basis. I was working in a full funnel marketing capacity: SEO, paid marketing, managing creative content, setting up marketing automation, and using my data skills to set up business intelligence stack to enable the leadership to make data-informed decisions.
Blys was indeed a success story, but because of the lockdown enforced due to Covid19, things changed. So, I switched gears and joined Pact Group, to help them launch two of their DTC eCommerce brands. When I finished my six-month contract with PACT, I joined an AI startup called Particular Audience, specially because the startup is using the latest technologies to solve an interesting problem.
As a growth leader at Particular Audience, I worked on a B2C product called Similar, which is a price comparison engine on steroids.
So my career started with analytical and technical roles, but it ended in marketing, which I really enjoy because I get to work at the intersection of data and creativity.
If you hadn't taken the marketing path, what other career you might've pursued?
I would have been a data artist.
Due to my technical background, I could see myself working in data analysis to find insights and to help businesses solve problems. There's a new field called data art, revolving around telling stories with data, and I think I would have been doing that.
Marketing & Industry Trends
What was the main growth strategy at Particular Audience, your latest role?
The main product of the company is an AI platform that powers eCommerce businesses. It's like a layer on top of eCommerce platforms. Using state-of-the-art AI technologies, Particular Audience personalises user experiences, which helps online retailers increase their revenue. For example, one feature is a recommendation engine that uses collaborative filtering, computer vision and natural language processing to provide recommendations to customers based on visual similarity.
Recommendation engines are now an integral part of our online experiences. Every day we interact with online catalogues that have millions of items, e.g. NetFlix, YouTube and Amazon. In most cases, we don't know exactly what we are looking for - that is where recommendation engines come in. Using data from individual customer preferences, purchases, browsing history and items that are related, those engines provide personalised recommendations to users.
Those recommendations not only improve user experiences, but also increase revenue of online businesses. For example, Amazon generates 35% of its revenue through its AI powered recommendation engine.
Using the same technology, Particular Audience launched Similar, a browser extension that allows real-time price comparison. It's a brand-new product, and when I joined it had almost zero users. I worked on acquiring early-adopters while optimising the product, adding more features as well as feedback loops.
The core idea of Similar is to provide contextually relevant information to online shoppers at the right moments, allowing them to make informed decisions and save money every time they shop online.
As a growth specialist, what marketing trends do you find interesting?
The new laws around data privacy, such as GDPR, are posing an interesting challenge to marketers. Cookies are now crumbling, making it hard for marketers to personalise ads for consumers and to measure ads performance. Decentralised computing, the next wave in computing after Cloud, will further compound this challenge.
Now we have to rely more and more on first party data, therefore the cleanliness and hygiene of that data is becoming more important. We, as marketers, should also start the process of creating identity graphs of customers and prospects to better communicate with them.
We basically need to focus on how we improve communication in a world where data will be harder to track.
Another interesting challenge  regarding marketing is that after every six months or so, a new social media platform comes up that gains massive traction. For example, after TikTok, ClubHouse is becoming popular. Therefore, marketers need to be agile to quickly learn these new platforms, so that they can use those to grow brand awareness and user acquisition.
That's a constant challenge marketers are facing.
Tools, recommendations & sources of inspiration
What type of brands inspire you?
When I was working at OrionCKB one of our clients at the time was Dollar Shave Club and I really liked their campaigns. Our attention span is less than four or five seconds, and they are a great example of how to catch the attention of the audience through fun and original videos.
In terms of Australian brands, Canva is doing an amazing job, focusing on making sure their product is so great that their growth is via organic channels and product-based. I find this very inspiring.
What three resources and recommendations would you give to anybody working in the industry?
Search Engine Land. As a full funnel marketer, staying on top of all the different channels and platforms or changes in algorithms, I find in-depth articles and studies by Search Engine Land very useful.
Facebook's case studies. I find them really helpful, especially to get inspiration in terms of creative strategies.
Reports and articles by leading management consulting firms. BCG, as well as McKinsey, provide very useful holistic articles of market trends and the business world.