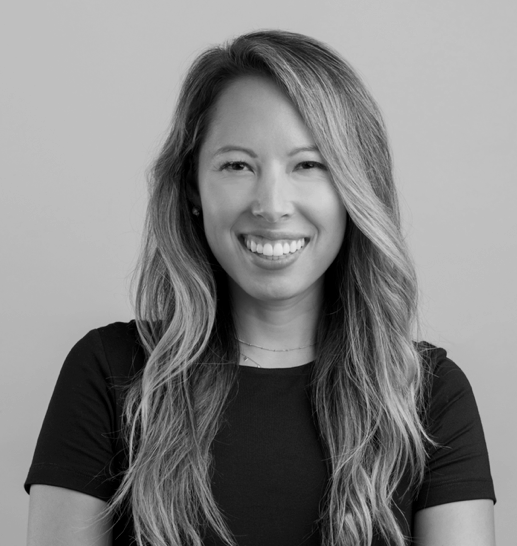 Head of Global Customer Marketing at Dropbox on Becoming a Virtual First Company.
---
At Marketing Trends we are discovering what drives Australia's top marketers. As Head of Global Customer Marketing at Dropbox, Bree Bunzel leads the creation, execution and measurement of post-sale campaigns and programs designed to improve the quality and quantity of customer engagement, drive loyalty, generate growth opportunities and activate customer advocates. In this interview, shares with us some of Dropbox's most exciting programs launched this year, how they are becoming a Virtual First company and some of the challenges involved in this new remote world.
---
Career & professional background

Bree, how did your career in marketing start?

I studied Journalism at university, and after school I joined a rotational development program to test drive four different marketing roles, and I loved this safe environment to learn what I liked and disliked with different teams and management styles. I enjoyed working on projects that required meeting so many talented people that went on to become good friends.
Being a strong empath, I enjoyed the blended use of psychology, human behaviour, creativity and business strategy. It also helped having a designer mom and market researcher dad. I'd like to think the influence was subconsciously there at an early age :)  


If you hadn't pursued a career in marketing,  in which other industry do you think you might be?

Around the time I was studying journalism at university, I got really into the TV series Mad Men, and was fascinated by the creativity, inspiration and resilience that came with being in the Advertising industry. I was also simultaneously cringing through all the sexism portrayed in the 1960's, and wanted to be the anti-Don Draper. I would have wanted to be a Creative Director at an Advertising agency, creating a fresh new environment of diversity, representation, equality and a side of welcomed sass.


Could you tell us about your role as Head of Global Customer Marketing at Dropbox?

We evangelise the customer-first experience, thinking about what they need and want to be successful with their jobs and tasks, with Dropbox supporting them along the way. One of our most exciting programs launched this year has been our first Customer Advocacy Program, giving customers an opportunity to extend their reach, expand their network and win awards for being our top evangelists. We look forward to building deeper relationships with our customers around the world, and I'm lucky to have a rockstar team leading this with me.

Marketing & Industry Trends

What type of impact has COVID- 19 had on your industry?
We have actually had a significant shift in our industry. Dropbox announced we would become a Virtual First company, focusing on our mission of delivering products that make distributed work easier.
While we have had some growing pains adjusting from an in-person office culture to studio spaces and remote working, we are also understanding first-hand the opportunities for innovating for these challenges at scale. Workers are going minimalist and streamlining tools in this remote world, and we need to make sure our products are continuing to make people's lives easier.  

What is the most exciting trend or innovation happening in your field in terms of growth?

Companies that are doing it well are leading with customer-first decision-making, using Design Thinking as a key framework. These companies are talking to customers first before building, understanding their challenges and desires. They then build products that solve true needs that make customers' lives easier and happier as a result.

As a marketer, what do you believe is the biggest challenge facing your industry in the future?

As I mentioned earlier, people are getting minimalist with the tools needed to get their work done, and collaboration platforms like Dropbox and others need to constantly be proving why they are indispensable.
You need to be 10 steps ahead, not just thinking about how a customer is using your tool now, but what they will need in the future. We haven't hired any mind readers yet :) , so staying close to our customers is the best way to stay ahead of these challenges.
Tools, recommendations & sources of inspiration

What does a typical day look like for you? How do you structure your week?

On a typical (pandemic) day I wake up around 5:30 am, meet a friend for an outdoor workout and ocean dip, and catch the sunrise before I start my day. Most of my stakeholders are based in the US, so I try to get as many overlapping US hours in without sacrificing my sleep and fitness. I quickly shower and make breakfast before I hop on my first call, and continue into a meeting marathon until mid-day.

After lunch, I like to have the afternoon to get in flow with projects as the US is winding down, and I use this as my thinking block. I finish my work day with a long walk, often with a friend to get in my social time and some fresh air before dinner - I love to eat and get to bed early. Sometimes I'll fit in a few Netflix episodes or read - a thrilling day in the life of lockdown ;)  

What brands do you take inspiration from?

This past year's rise in Asian Hate crimes has been confronting for myself and many others, and I've looked to brands that are leveraging their platform to take a stance on representation and justice. I've respected companies that have consistently shown up, not just in a performative way when it is convenient to be a part of the trend.  

Netflix has a big impact on culture and society, and I've been proud to see increased representation in films, TV shows and lead characters. I recently finished Mindy Kaling's "Never Have I Ever" (still in withdrawals brb!) and I loved the art of combining comedy with confronting topics around grief, race, identity, jealousy and self.
Both middle school and high school was a sensitive and formative time for myself and many others, and it was refreshing to see an empowering South Asian main character, a half-Asian "hot guy on campus" and many other stereotypes broken from the cliche characters and storylines I grew up with.


Software and tools recommendations: what is the one software you can't work without and why?

Yes, you guessed it, Dropbox! I live and work in Dropbox, I don't go a day without using the tool. Professionally, I am spending my day collaborating with teammates around the world, whether it's preparing for an upcoming product launch or building a new Advocacy Program alongside our customers.
Personally, I use the tool to share hot travel recommendations and tips with family and friends, and I organize all my most important documents (ie. finances, taxes, photos), giving me peace of mind that everything is digitized and safely secure.

What are three resources you would recommend for anyone working in your field?

It is of course important to read business and marketing books, articles and podcasts, but my advice is to be curious and look beyond the field of marketing.  
I've found some of my biggest sources of inspiration from meeting people who are completely different to me, attending events out of my comfort zone and reading books that don't immediately catch my eye. All of these experiences help you become a more well-rounded leader and person.