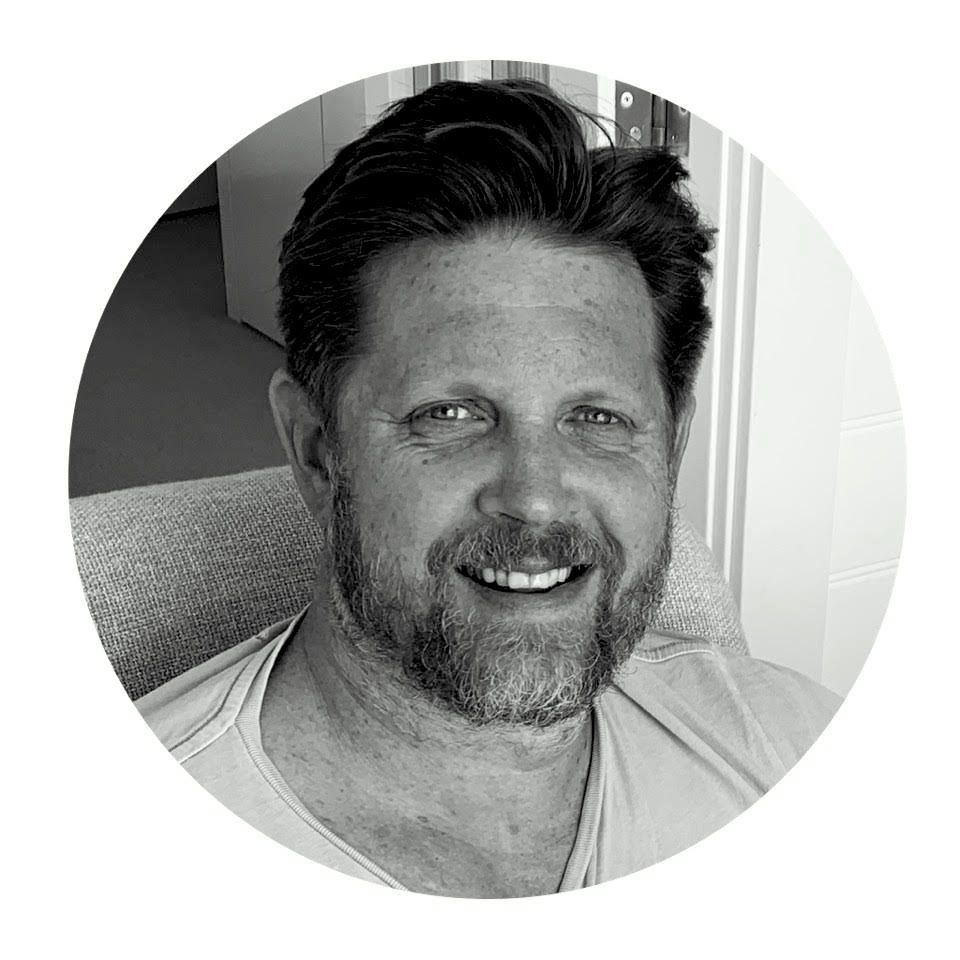 Head of Partnerships and Growth at Deferit: on growing 40% in 3 months and the power-law distribution behind it
---
At Marketing Trends, we are discovering what drives Australia's top marketers. With more than 20 years of experience in the industry, across top tech companies such as Facebook and Uber, Brent Annells shares with us his professional journey, his role at Deferit and why sometimes in marketing less is more.
---
Career & professional background
Brent, could you tell us about your career and how did you start working in marketing?
My career started in 1989 at the Tasmanian government, doing a four-year cadetship related to PR and journalism.
In 2000, with the ".com" boom,  I made a switch into digital by joining a tech start-up called Memetrics which was part of the first generation of ad tech start-ups.
We launched it in San Francisco at the end of that boom, and after a few years we sold it to Accenture.
Although I'd worked in the tech and digital fields, I hadn't really worked in marketing up to that point. So when I moved back to Australia in 2004, I started my career in advertising in an agency called Cummins&Partners working as an account manager. There, I learnt the basics as well as the art of advertising.
After 3 years at Cummins&Partners, I moved to DDB Group Australia to lead their digital agency. When I finished working at DDB, it was when I got into the big start-up world.
I first joined Facebook in 2013 as Head of Tech, Telco & Entertainment. That vertical was recognised as the most innovative sales team in APAC during that period of time. Afterwards, I became Head of Brand and led the roll out of new brand advertising solutions on Facebook & Instagram
I was later hired by Uber as Director of Strategic Partnerships for two years, until 2017.
Ever since then, I've been working for start-ups.
If you weren't working in marketing,  in which other industry do you think you might be?
I think I'd be helping founders, because I like where I find myself these days: looking at growth, marketing and working with people who've invested a lot of their lives in getting a business off the ground.
I enjoy being part of that environment and helping out wherever they most need help.
Marketing & Industry Trends
What role does marketing play at Deferit?
Deferit is a business that helps people pay their bills on time.
If someone needs an extension on a bill they have to pay, they can upload it to our platform. We pay it for them right away, and they pay us back in 4 instalments. This service is for everyday essential bills, like telco, car registrations or energy bills.
We already have over 200,000 users, paid $100m worth of bills with saved consumers over $8m in late fees.
We've grown extremely rapidly, and this growth has been almost exclusively driven through B2C marketing. One of the things I believe in is in the power law distribution for a start-up company: 70% of the growth will come from 1 core channel.
For us, that's Facebook. We've driven almost all our growth through that platform.
So the role that marketing plays for us is to continue to simplify our messaging and get cut through in the channels that we've invested in.
What about Deferit's team?
It's a relatively small team, with a full-time staff of around 20 people. But there'll be a pretty big rise in staff over the next 12 to 18 months.
Is the marketing team based 100% in-house or do you work with agencies as well?
Deferit has an in-house design team which has done an amazing job in getting the brand and the consumer value proposition into the market.
It's simple and clear to the end user and that's why our marketing works.
That's thanks to the 2 founders, Jonty and Mat, and the design team led by David. They've built a way of presenting the brand into a market that really works.
We have also partnered over the last 6 months with an agency called Science Fiction. They've done some creative work for us and a very good job, still the bulk of what we do is in-house.
In terms of COVID-19, how did it affect the company and the industry in general? What's your opinion?
Well, it's an interesting period. We're in a business that helps people pay their bills on time and we saw there was a lot of money in the economy. Especially due to all the forms of support that were available to people.
But we took a pretty conservative approach. We slowed down our growth engine because we didn't want to have a sudden problem with defaults. Yet, we found out very soon that people were paying back the deferits much faster, so it all even itself out.
Our growth has been strong, I would say we've grown 40% in the 3 months leading into December. Typically, January, February, March are the seasonal peak for us, so now the growth has gone through the roof.
There are many new customer sign-ups, and we expect that trend to continue this year.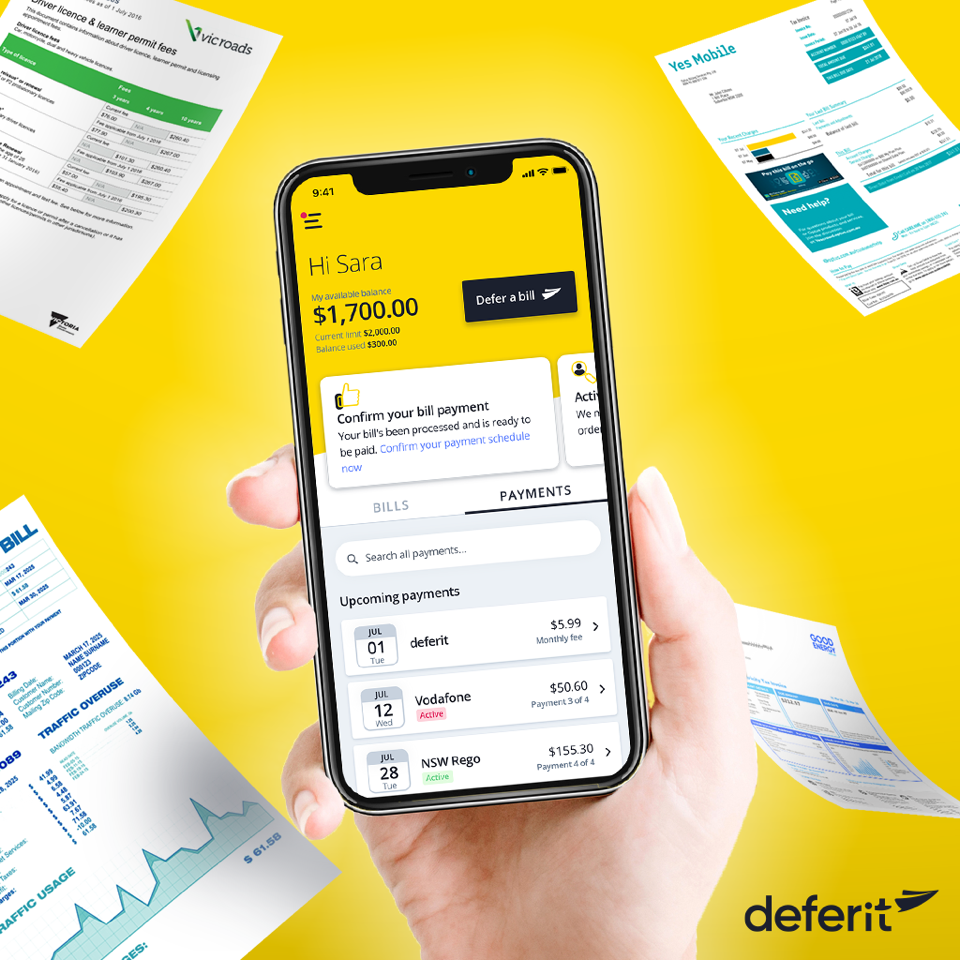 What do you consider the most exciting trends in your industry?
In our industry, there's two main trends happening.
One, is product innovation, led by Afterpay. The other, is the shift to debit-based payments from traditional credit products.
Millenials and younger generations are taking more control of their own finances. The credit model incentivises the "buy now pay later" model, so the current trend is a real shift in the terms of financial control amongst consumers.
Another important tendency is the removal of friction. I think that's what we do at Deferit: we remove friction from the process of asking your biller for a payment extension.
For example, if you want to pay your Telstra bill over weeks, instead of right now, you can do that with us with just one click. You can upload your bill to our platform and we'll pay it for you now. Then you pay us back and that removes friction.
Even if companies have good plans for extending payments, consumers - particularly millenials, don't want to talk to a call centre. They don't want to explain why they need more time.
This is happening in other companies, like Uber. Getting a ride with a click instead of calling for a car and having to pay as you step out is a great example of friction removal.
Once friction has been removed from a process, there's more and more opportunity for innovation. So for me, this is definitely one of the most interesting trends at the moment.
What do you believe is the biggest challenge in terms of marketing moving into the future?
I think the biggest challenge in marketing is complexity.
I'm a believer of well-informed big bets and one of the main problems today is the amount of iterative tests. Testing, trying to collect data and to crack the code on what works means people are doing far too much.
Testing everything can lead to learning nothing, which means not discovering what can make a material difference for a growth trajectory.
So, one of the biggest challenges in marketing today is changing that mindset. Is moving towards a big bet mindset, where you only make 1 or 2 material bets on certain channels.
As an example, although I strongly believe in digital channels, I also think you can win in radio. But for that you've got to make a big bet in radio, invest enough budget and be creative. If you don't put enough weight behind the tests you will never learn how to win in that channel.
Tools, recommendations & sources of inspiration
How do you organize your weeks and days? Do you have a determined structure or a flexible routine?
At a personal level, COVID - 19 has been a good period of self-reflection. Every day, I start with meditation, which I haven't been able to do for the last 12 months.
This made a huge difference in terms of slowing down and focusing on what really matters. So I start my day with meditation, and then go into a group huddle at the beginning of the day when we look into our priorities.
I focus on high-intensity work during the mornings. I dedicate 2 to 3 hours to action-driven things, such as interacting with vendors and looking at data. Then in the afternoons, I tend to avoid having too many meetings. I prefer using that time for planning and strategic thinking.
Is there one software you cannot work without?
Nowadays, Zoom. Definitely Zoom.
But I guess I couldn't live without Google, right? Having everything in one ecosystem makes my life easier. Once again, I think we're all overwhelmed with complexity so I like to simplify.
What brands or people do you admire and take as examples?
That's a really good question.
I like listening to Prof. Scott Galloway, the brand strategy professor at New York University Stern School of Business. He's exploded in popularity the last couple of years, especially with his podcast The Prof G Show.
He's got an unbelievable way of helping you understand categories and their dynamics. He dives into what's driving activity or brand shifts within a given category. And even if he is talking about industries I'm not related to, I find it interesting how he can explain strategic moves. Overall, he provides a great macro perspective.
And in terms of resources recommendations? What are your go-to sources?
I took a course at Reforge- Advanced Growth Strategy about 18 month ago about growth strategy, created by experts from high- growth companies around the world, such as Uber, Airbnb and Slack.
I found that advanced content very powerful and useful in my day to day while executing experimentation strategies.
So, applying the same philosophy I use for marketing, I guess those are my two big bets, right? Prof. Scott Galloway and the course I took at Reforge.
These are the 2 sources I go to when I'm looking to accelerate my learning and deepen my understanding.