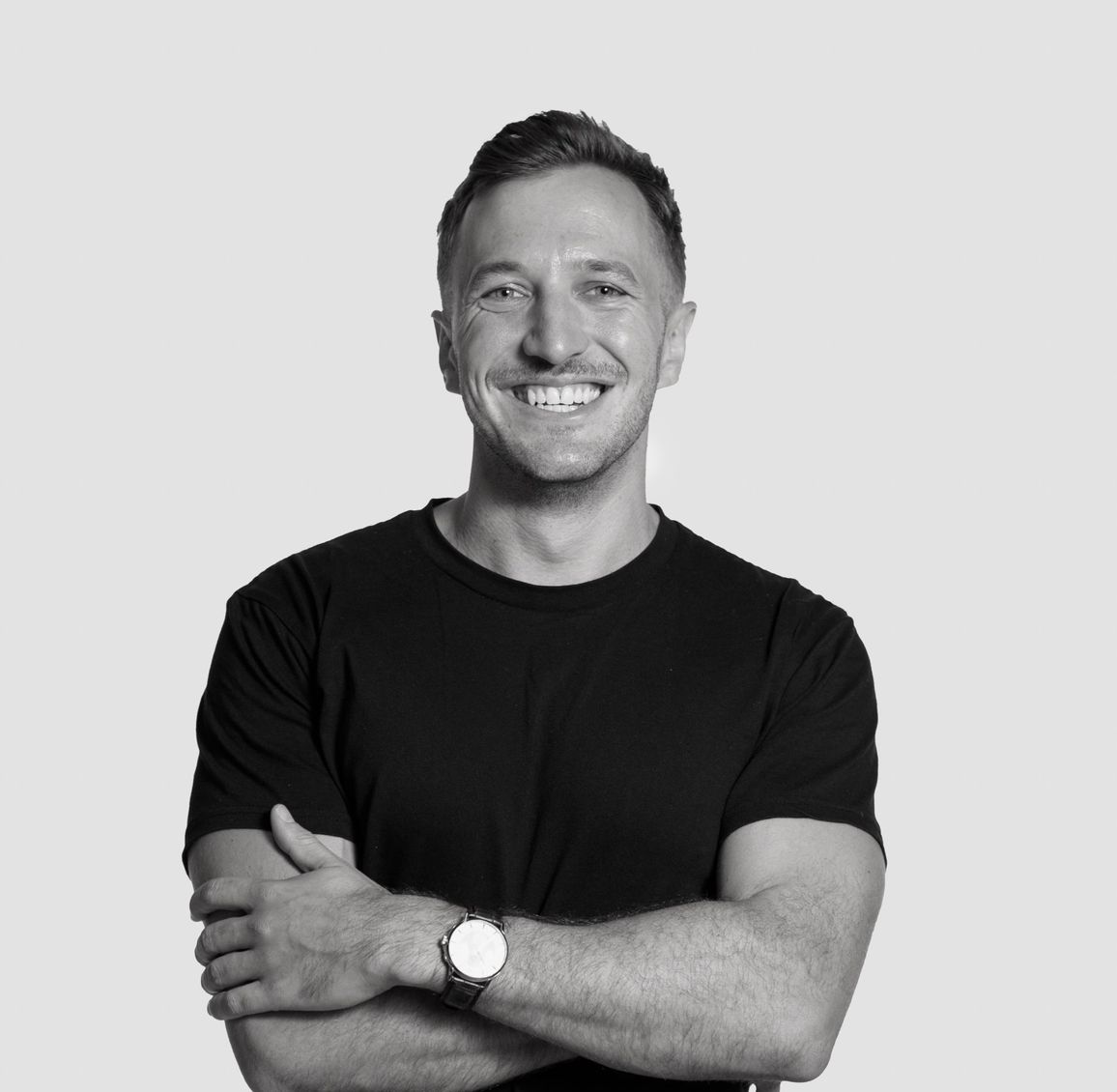 Partner at Sparro on Building Australia's Biggest Independent Digital Marketing Agency.
---
At Marketing Trends we are discovering what drives Australia's top marketers. Brothers Morris and Cameron Bryant founded Sparro in 2013. Nearly a decade later, what started as a two-man company, became the biggest independent digital marketing agency, with 81 employees and +85 clients.
In this interview, Cameron tells us about Sparro's journey, how the agency adapted during the pandemic's outbreak and gives us an insight into the values behind building a family-owned business.
---
Career & professional background
Cameron, how did your career in marketing start?
It started when I was at Uni. I was studying a Bachelor of Commerce, majoring in Finance and Economics and I was living with my brother Morris. We had plenty of free time back then, so we started building websites and affiliate marketing sites together. We had a student finance site that compared student credit cards and banking accounts and a gambling and bingo site in the UK, among many others.
That taught us not only how to build websites, but also the marketing behind driving traffic to them. And it worked quite well! At least it was enough to live during university.
Yet, being a Finance and Economics student, I was still trying to get a job in that industry and I actually landed a role in a bank. Unfortunately, the bank went bankrupt due to the global financial crisis of the moment and my role didn't last very long.
But that short experience was enough for me to realise that I didn't enjoy working in a big corporation. That I actually liked building websites and that I wanted to build a career in Marketing.
So I got a job as search specialist at the Winning Group around the year 2012, which was an amazing experience. Not only because the team was at the forefront of eCommerce, but because it gave me the opportunity to work with great people like John Winning.
While my brother and I were working there together, we were approached by a friend with an opportunity for us to write an SEO campaign for the company he was working for. It was a very small retainer, but he wasn't overly happy with the agency that he was working with at the moment and we said 'sure, we can do it'. They were an established organisation, so we had to formalise ourselves, get an ABN and a proper company name.
It all sounded a bit too hard, but this friend encouraged us and told us it would be worth it. So we went ahead and started working on his project, while doing other freelancer jobs at the same time. That's how we came to create Sparro. I believe Morris and I were very lucky, as most people that have started a business are.
If you hadn't pursued a career in marketing,  in which other industry do you think you might be?
I consider myself a man of no regrets. Luckily, I haven't found many limitations from not having a Marketing degree, although I know in many ways it would have helped me along the way. Yet, I think my Finance and Economics background has helped me understand the numbers behind a business. And in Digital Marketing there are certainly many numbers to take into account. Working on the financial side of our business is one of the things that I love the most about my job.
Could you tell us about your role as Partner at Sparro?
At the very start, it was just Morris and I. We loved what we were doing, building websites and running campaigns together. We then started finding out that many people in the industry weren't getting amazing results. So we decided we wanted to help them out, deliver great quality outcomes and work with Australia's best businesses.
Nowadays, we try to keep separate roles. He does a lot of the internal management and staff training. I do most of our external client management, working closely with them to understand what they want to achieve and how we can build an agency that's going to help them get there.
It's been eight years now since we started Sparro and I'm happy to say that we have some incredible clients on board. We've grown to become an amazing team of 80 people and manage millions of dollars of ad spend, being the biggest Indie agency. And most important of all, we love what we do. We're truly lucky to be in a position where we can have a real impact.
How is your team at Sparro built?
We separate our teams into what we call clusters, which could also be considered client teams, and can have anywhere from 4 to 20 people in it. These clusters are usually working on all the different marketing channels, paid and organic.
Then we have one specific team that's focused on creative work. This team is composed of graphic designers, videographers, content producers and it helps our clients with their storytelling, content pillars, tone of voice and communication to their target market, amongst other things.
We truly believe that at the end of the day, paid campaigns and targeting are only as good as the creative work that sits behind it.
---
Marketing & Industry Trends
What type of impact has COVID- 19 had on your industry?
When the pandemic first started and Australia went into a sudden lockdown, it was a big shift for us and our clients. We work with a lot of business in the travel and fashion industry and many of these companies stopped operating overnight. For us, that meant trying to find ways to help them move forward. We didn't want to be the ones making a profit when they were not able to work normally and we still had our team and the expertise. So there were other ways we could help them out.
At the same time, many of our clients were able to pivot and start selling highly demanded products such as active and casual wear. Others had immediate explosive growth as a result of the new circumstances. For example Temple and Webster, supplying the increased demand of desks, office chairs and articles related to remote working.
Those businesses grew so rapidly that we had to rearrange our teams and adapt ourselves to provide them with the solutions they needed from us. The digital transformation was bound to happen, yet the pandemic accelerated that process for many industries.
That is one of the reasons the overall impact has been extremely positive for us at Sparro. We feel incredibly fortunate for that, considering how negatively COVID-19 has affected many businesses. We also feel grateful that it has allowed us to keep everyone employed, not reduce hours or salaries, to hire new people and to provide job security at a time when many industries were struggling to do so.
What is the most exciting trend or innovation happening in your field in terms of growth?
I think the trend that keeps getting more interesting is related to AI and the tools being built around it.
For example, AI can now compare the performance of creative work by analysing people's facial expressions, colours used or styles preferred. With these tools, brands can predict what type of creative will perform better on a YouTube Ad or a social media channel.
Another interesting trend is Marketing moving towards a cookiesless future. It's actually a bit ridiculous that we were even able to track potential customers that way. Although people are quite scared about this future and the tracking disappearing, we're excited because it's going to bring us back to being traditional marketers. It's going to make brands think about what they stand for, how to communicate it and how to reach their target audience.
As a marketer, what do you believe is the biggest challenge facing your industry in the future?
I think the industry's most important challenge is the current talent shortage, which can be explained by the shift from traditional to digital media. This shift means that an agency now needs more resources and human capital to work on its accounts and deliver better quality services.
The pandemic and the travelling restrictions have not helped either, because we haven't been able to hire international talent from overseas. These factors have created lots of people's movement between media agencies and big businesses, definitely hardening talent retention. Every agency in our industry that we speak to, feels quite the same about this topic.
With that being said, we are lucky to have an 80% retention and we are constantly trying to attract new talent into Sparro and into the industry. We have a few initiatives going on, such as our entry level program, where participants get trained at Sparro and at Google, Microsoft and Facebook. At the same time, other agencies and businesses are smartly running graduate programs too, which I think is fantastic.
---
Tools, recommendations & sources of inspiration
What brands do you take inspiration from?
Quite a lot! I love brands that do amazing, big marketing campaigns and are continually reinventing themselves. Nike is a great example. They're always pushing forward, reinventing themselves and speaking to a younger audience. Some of the brands that started at the same time as Nike, it seems that they've grown up with their customers. Sometimes this means that consumers don't want to wear their products because they are outdated and belong to an older generation.
Nike is always relevant to the young audiences because they're always working with who is famous at the time, who is the newest sports star or the latest social trends. They're willing to have a go, which I understand it's easier to do with a huge budget, yet their creative work is really inspiring.
Software and tools recommendations: what is the one software you can't work without and why?
Over the years, we've built our own internal tools and processes. Obviously now we couldn't work without them because they automate so much of our lives. They are fantastic because they free up time for us and allow us to dedicate it instead to working closely with our clients and partners.
But there are also some external tools that we use and love: Slack, mostly for quick, easy chatting at work, monday.com for all our project management, Noko for time tracking, and Google Workspace for everything that needs collaboration.
What are three resources you would recommend for anyone working in your field?
Truth is, when it comes to reading, I try to get away from marketing and prefer books about finances and entrepreneurship.
I recently read Shoe Dog: A Memoir by the Creator of Nike by Phil Knight and The Ride of a Lifetime by Robert Iger who was CEO of The Walt Disney Company for fifteen years and really enjoyed both.
At the moment, I'm reading Empire of Pain, which is really interesting. It's about the opioid crisis in the US, pharmaceutical marketing and the family behind it.
I also love to read biographies, hearing different opinions, learning from people's stories and the hardships they've had to overcome throughout their lives to get to where they are.