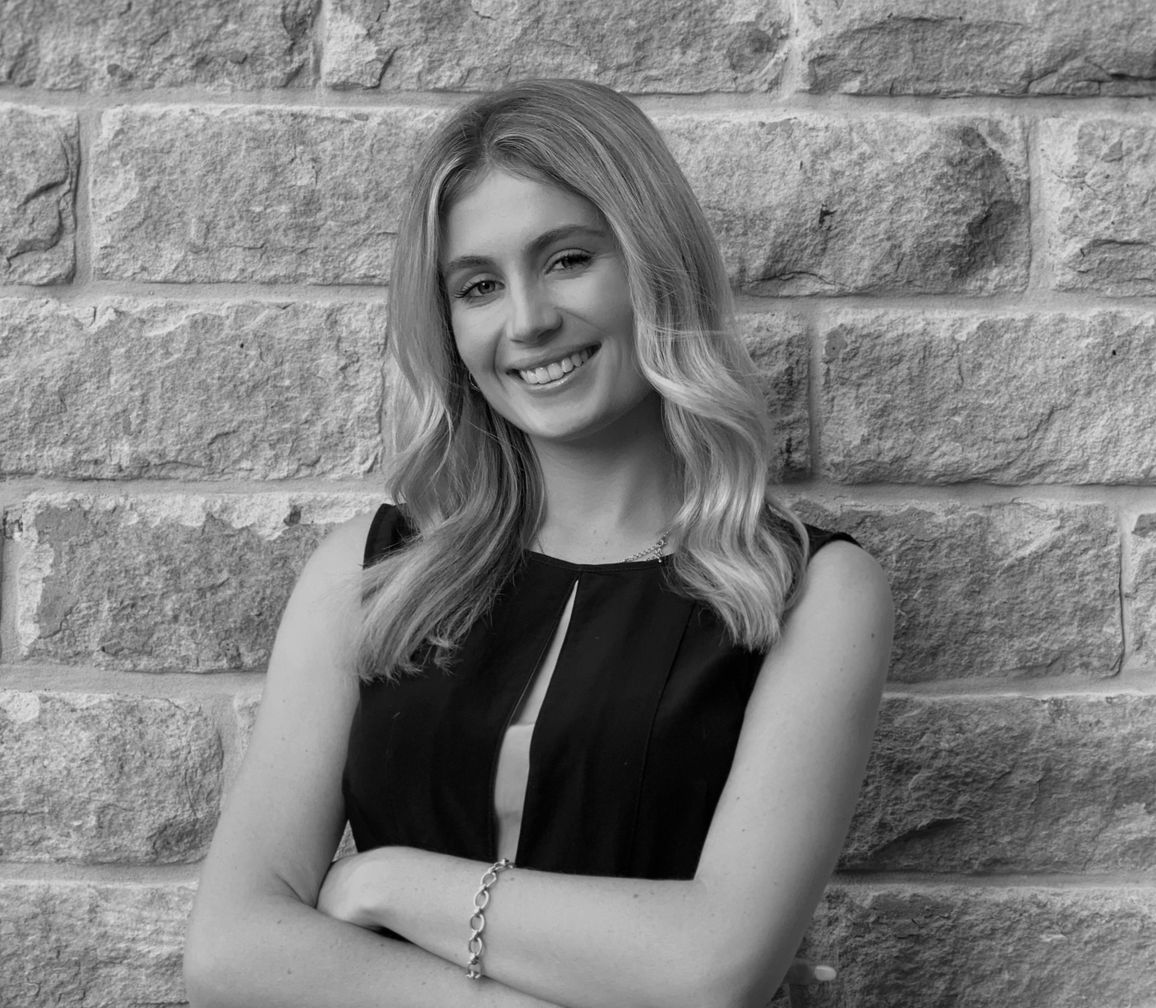 Head of Growth at JSHealth: on their exponential growth and the perks of working in an impactful company.
---
At Marketing Trends, we are discovering what drives Australia's top marketers. JSHealth's unique approach to Wellbeing has made the company organically grow since its early beginning. Caroline Jessett gives us an insight into the company's journey, the role authenticity plays in marketing, and what it's like to work towards helping people improve their lives. Read her full interview here ↓
---
Career & professional background
Caroline, how did you start working in marketing?
I've been exposed to marketing my whole life, helping in our family businesses while I was growing up. I saw marketing as key to running my own business one day.
After school, I travelled on and off, training as a barista in London, and then working in various cafes in Sydney. In 2016, I started an informal internship at a production company, and left to begin a Bachelor of Business (majoring in contemporary marketing and management).
During this time, I reached out to an SEO agency in the city and asked to do a 4-week internship to see if SEO was something I would be interested in. I fell in love straight away!
I left uni for a full-time account manager role at that agency. I found myself diving deeper into everything my clients were doing. To help them, I taught myself the basics of CRO, website design, paid ads and implementing UX software. I sent my clients additional audits and documents with my perspective on what they should do besides SEO, like suggestions on traditional forms of marketing, website design fixes and cost-effective channels more affordable for smaller businesses.
I had a particular soft spot for my smaller clients; dog walkers, hardware stores, a company that hired out strippers (!) and small eComm companies. I adored being part of their growth and watching these small companies go from 2 conversions a day to 20. Small business owners really do little dances when you buy a product from them….I've seen them!
I also had some bigger clients like Zimmermann, Model Co, Mavi Jeans, Mitre10 which I had great relationships with.
One of my clients was a medium-sized company called JSHealth. They had an 8-week program and had just launched their new Hair + Energy Vitamin designed by nutritionist and best-selling health author Jessica Sepel.
After 6 months as their account manager, Dean, CEO of JSHealth made me a very intriguing offer of work in-house. I was keen to run my own marketing team to test out all the ideas I'd been recommending to my clients so, after I'd left the agency, I did join JSHealth.
Dean hired me as Digital Marketing Manager when I was 21. When I started, the company had dabbled with paid marketing and SEO, but never had anyone to run the marketing for their vitamins in-house. I was a kid in a candy store. I began our influencer marketing, some revamping of the website, started up paid ads for the vitamins and the social media profile. Quickly, we grew to need an in-house influencer manager and paid ads manager.
From there, the company has grown exponentially. We now have 16 JSHealth Vitamin formulas, we sell in every country, our team in Sydney has grown from 4 (when I started 2.5 years ago) to 20, and we have a UK team with an amazing UK CEO. We also just recently won Deloitte Fast 50 Rising Star Winner for 2020.
If you weren't working in marketing, in which other industry do you think you might be?
If I wasn't in marketing, I may have stayed in production or gone into the creative space/design of some sort. Much to my designers' dismay, I do love a Canva mock-up, which gets re-edited by our much more qualified and amazing Head of Design, Zoë!
I have tried a few different industries. I trained in the UK in eyelash extensions and eyebrows (I'm an occasional in-house beauty consultant!). I loved my time in hospitality, and I did some busking when I was younger… but I don't ever see myself leaving the marketing world, it has it all!
Marketing & Industry Trends
What role does marketing play at JSHealth?
I'm so lucky to be working for an impactful company that has genuine results and happy customers. Marketing in our business is just trying to showcase those results and our company values to as many people as possible. The valuable work that Jess, founder of JSHealth, did in the early years of JSHealth has changed many lives. This makes my job so rewarding and much easier.
Being a fully online retailer, we have to work hard to stay top of mind in a very competitive industry. Highlighting the depth of knowledge and the extraordinary backstory of our founder is "permission to play" in this industry but has proven to be the critical key to the success of the brand.
What type of impact has COVID- 19 had on your industry?
We are fortunate to be in the health space. People started caring so much more about their mental and physical health, both of which we have vitamin formulas, our JSHealth App, and Jessica Sepel's books for.
Also, with more people shopping online and us being an eCommerce company, it gave us the opportunity to help a lot more customers and potential customers than we would normally have.
What is the most exciting trend or innovation happening in your field in terms of marketing?
The marketing world is constantly changing, that's one of the reasons I was so drawn to it. I love the strong emphasis on data, research and testing to underpin decisions. There's always new software and platforms to share content on and test out - TikTok's boom, new Instagram guides, new website UX software to try, and new strategies in marketing. If you're fast and dynamic enough then you can really use these new tools to your advantage.
I'd say one huge trend is the relationship between a company and it's customers - people are becoming more conscious buyers and care more about where their products come from, who they're supporting, and what the company stands for. They even want to know more about the people inside the company.
Social media has been good for us, as that's where our main community is comfortable having emotionally charged and helpful conversations with us. I think it will be interesting to see what the next 'social media' will look like. That said, I'm craving a bit of face to face, real life community again. I'm sure I'm not alone.
Artificial Intelligence and smarter telehealth software are trends that are/will affect the whole health sector, and I'll be watching that closely.
As a marketer, what do you believe is the biggest challenge facing your industry in the future?
It's the best and the most challenging thing but we're constantly looking at the ways our audience views and digests our content. Our influencer strategy is changing because more people are questioning their favourite Instagram accounts on authenticity.
They want more social proof from trusted sources before they buy. The amount of touch points that it takes to reach a consumer is higher - it's risen from 7-10 to now 9-12 and probably more. In the health industry there's always a new 'magic' vitamin or a new product that promises the best results.
As a business it's so important that we maintain our integrity and keep the audience trust with all of these fad businesses popping up.
Tools, recommendations & sources of inspiration
What does a typical day look like for you? How do you structure your week?
Every day is different for me, but it always begins with yesterday's stats and coffee! A typical day would be listening to a podcast on the way to the office, having a team meeting or a little WIP. Our team LOVES Slack so checking the channels for anything that happened overnight with the international team would be top of the agenda.
I like to keep my inbox at 0 emails so I do those in the morning. Healthy lunches are a big part of a JSHealth work day too, we have a huge amazing kitchen in our office for us all to make fresh lunch. Working with nutritionists and foodies definitely has its perks. In the afternoon it's meetings, ideation, chatting with Dean our CEO about what's next, or could be next, for JSHealth.
Then it's another podcast, audio book or music for the trip home.
What brands do you take inspiration from?
We work really fast at JSHealth, always testing, changing and looking at different parts of the business with fresh eyes. I honestly couldn't pinpoint any business I take inspo from. Instead, we send lots of screenshots of ads or social media posts we like that pop up, or articles that have come up about another business's growth.
I adore the podcast 'How I Built This' with Guy Raz, he interviews the CEOs/founders of top companies like Shopify, Dyson, Atlassian, Chipotle, Lush Cosmetics, Vita Coco etc - there's some awesome inspo in there for growth.
Software and tool recommendations?
I definitely couldn't live without Google Analytics. I could be in there for hours...I also mentioned Slack. We love Slack for international and internal chats, it just makes everything so easy - plus I love a GIF.
A few other favourites would be Google Docs (I probably make a doc for everything), Yotpo for reviews, SEMrush for SEO checks, Klaviyo for emails and Later for social scheduling. I also just got recently introduced to this amazing moodboarding tool called MilaNote…. If you're a visual person and currently use Pinterest to board your creative ideas you have to try this!
What are three resources you would recommend for anyone working in your field?
1. Networking and getting yourself some mentors. Immersing yourself in the world to really see how people tick and getting ideas from outside the marketing world. I've had a few people in my career who seriously helped push me when I needed it. My boss, Dean Steingold, is unbelievable to bounce ideas off and a former colleague and now close friend has been amazing. Great bosses are a great resource, let's face it! I get energised by having a variety of people to converse with and bounce ideas off.
2. Podcasts and ebooks of any sort - I always listen to a wide variety of topics. I love She's on the Money podcast, Mamamia podcasts, How I Built This, assorted sleep stories, meditations… Anything! I recently listened to Radical Candor, an ebook by Kim Scott (former executive at Google and YouTube) about giving and receiving feedback which I can definitely recommend for anyone stepping into a managerial role.
3. An open, curious mind. I have this habit of questioning everything, even when it's working. Can it be better? Is there a better version of this software? Why isn't this working? Why is it working? This has seriously projected me forward in my career. There's never an end to anything I do, everything just gets better and better the more I question it.