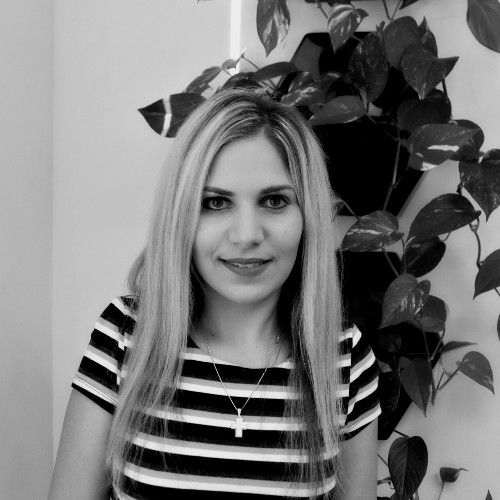 Regional Marketing Manager at Okta on the IT Industry's Accelerated Digital Transformation.
---
At Marketing Trends we are discovering what drives Australia's top marketers. Cassandra is the Regional Marketing Manager at Okta. In this interview, she tells us how COVID-19 has accelerated the digital transformation in the Technology & Software industry, how WFH brought cyber security to the forefront and how Okta adapted to the "new normal".
Read her full interview here!
---

Career & professional background

Cassandra, how did your career in marketing start?

After completing a Bachelor in Commerce (Major in Marketing) and Bachelor of Business Information Systems, I began my journey as an intern where it saw me gain both experience and exposure working in a small digital agency.
I progressed within the company and was appointed to a full-time position as their Digital Marketing Consultant. I was trained up and acquired foundational skills to then become a marketing automation expert, particularly in the renowned platform Marketo.
Day-to-day responsibilities entailed the planning and execution of events, webinars, email and digital campaigns on behalf of several key strategic clients.

If you hadn't pursued a career in marketing, in which other industry do you think you might be?

In my early years after finishing school, I had a passion for pursuing photography. I took this hobby while studying, and photographed events on the weekends such as nightclubs, birthday parties, fashion shows and fashion shoots.
I think there was definitely potential for me to have turned that into a full-time career, if I hadn't chosen to go down the marketing path. Both career paths equally allow me to explore and enjoy my creative side.

Could you tell us about your role as Regional Marketing Manager at Okta?

My role at Okta as the Regional Marketing Manager is based out of Sydney, and I'm responsible for developing the strategy and execution of our demand generation and lead generation activities for the region.
My main responsibilities include developing our marketing strategy, annual marketing planning and aligning to our go-to-market strategy. This includes leading and managing our integrated field marketing activities by planning and coordinating activities such as events, webinars, email marketing, digital marketing campaigns, content marketing etc.
Marketing & Industry Trends

What type of impact has COVID- 19 had on the IT industry?

COVID-19 has only accelerated digital transformation in the Technology & Software industry. Most industries have had to adapt to survive; accelerating digital progress expected to take several years to occur in just a matter of months, bringing cyber security to the forefront.    

For the cyber security space, in particular, the Coronavirus pandemic has created new challenges for businesses as they adapt to a new operating model in which working from home has become the 'new normal', which has effectively made cyber security a major concern for businesses.

Therefore, COVID-19 emphasised that cyber is a business imperative, not just an IT issue. This reality check is what the industry needed.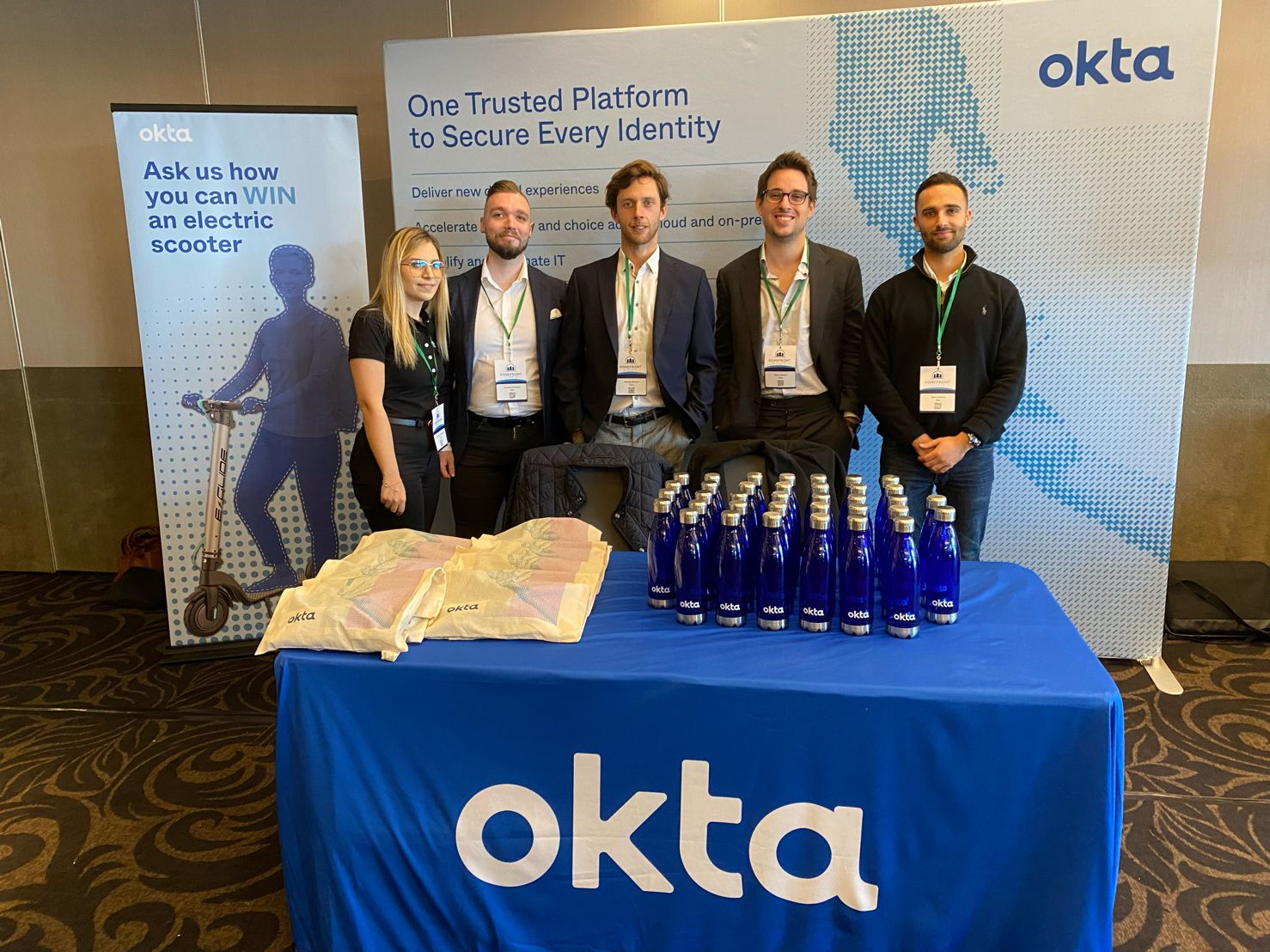 What is the most exciting trend or innovation happening in your field in terms of growth?

Given the current global situation, it's been great to see more comprehensive virtual event strategies from organisations that use interactive platforms such as Zoom and Hangouts and other conference event platforms.
Virtual events provide opportunities for wider audiences to attend, interact and take part from anywhere in the world. Examples of this are when global organisations have switched their live in-person customer conferences to virtual live events, allowing thousands of people to join and take part, which in the past you would not normally have been able to reach as many people.


As a marketer, what do you believe is the biggest challenge facing your industry in the future?

A challenge marketers are constantly facing across all industries, but in particular in technology are the fact that our customers are increasingly active on multiple devices and platforms, and it's no longer enough to focus all your marketing efforts on a single channel strategy such as email or LinkedIn.
So, you need to conduct an omni-channel strategy by essentially focusing only on the platforms and channels your audience is active. For example, in B2B marketing you can almost guarantee your audience lives on LinkedIn as one of their key channels of receiving information.
Additionally, when thinking about an omni-channel approach you want to consider how to provide a seamless experience to your audience so they can easily move from one channel to another, for example linking your website landing pages to channels such as your email marketing communications and social media channels.

Tools, recommendations & sources of inspiration

What does a typical day look like for you?

As a marketing manager every day can vary, which I enjoy as it means every day is a new challenge to face. Typically I spend the first part of my day reviewing emails and creating a to-do list of tasks to complete either that day or week. This is then followed by any internal meetings with my team or external meetings with vendors and agencies.
Afternoons are then typically when I action any execution items that need completing or liaising with team members on upcoming deliverables and planning marketing strategy.

What brands do you take inspiration from?

I've generally taken inspiration from B2B technology companies as that's the industry I have a strong foothold in. With that in mind, I look actively at the types of marketing activities the company runs, as well as the quality of their product, the ability to foster a community of customers, the types of marketing campaigns and content marketing they run and their overall marketing sales & marketing strategy globally.
For example, I've previously been inspired by Salesforce's ability to create a large community of passionate Salesforce customers (myself included). I've also been inspired by the likes of Zoom, more recently from their ability to create momentum for their product during the beginning of the outbreak of COVID-19 and increase brand awareness globally from their PR efforts.
Additionally, newer up and coming tech startups like Drift and Gong's killer content marketing approach and coordinated sales outreach have impressed the likes of many marketing leaders.
They've been able to grow large customer bases quite quickly and build viral content on social media platforms like LinkedIn. Some of their best content marketing comes from their marketing leadership team members and they post content on a daily basis. This way they've been ultimately able to increase their company's reach to more people through their large networks.

Software and tools recommendations: what is the one software you can't work without and why?

I've definitely used a lot of tools in my marketing career, but I can definitely say I wouldn't be able to be an effective marketer without Marketo, the marketing automation platform. I say this as I once moved companies using a different more basic email marketing tool and I found myself not being an effective marketer. The reason is that email & marketing automation is such a core marketing channel to be used in the marketing field.
Some leaders have said things such as "Email is dead", however, it definitely is very much still alive and well utilised by customers for receiving communication from both a marketing and sales perspective.
Marketing automation really helps marketers streamline everything from lead generation, lead nurturing, customer and prospect lifecycle management, customer retention, marketing ROI and performance measurement.  
What are three resources you would recommend for anyone working in your field?
The State of Demand Gen podcast hosted by Chris Walker and The DGMG podcast hosted by Dave Gerhardt are two series I can't get enough of. In both, they interview expert marketers in B2B and dish out innovative strategy, advice and tangible tactics that you can apply to your organisation.
Hubspot's marketing blog is also a great resource for marketers and sales reps that want to stay on top of the latest marketing trends. Even for general definitions, useful templates and tools you can use in your day-to-day role.