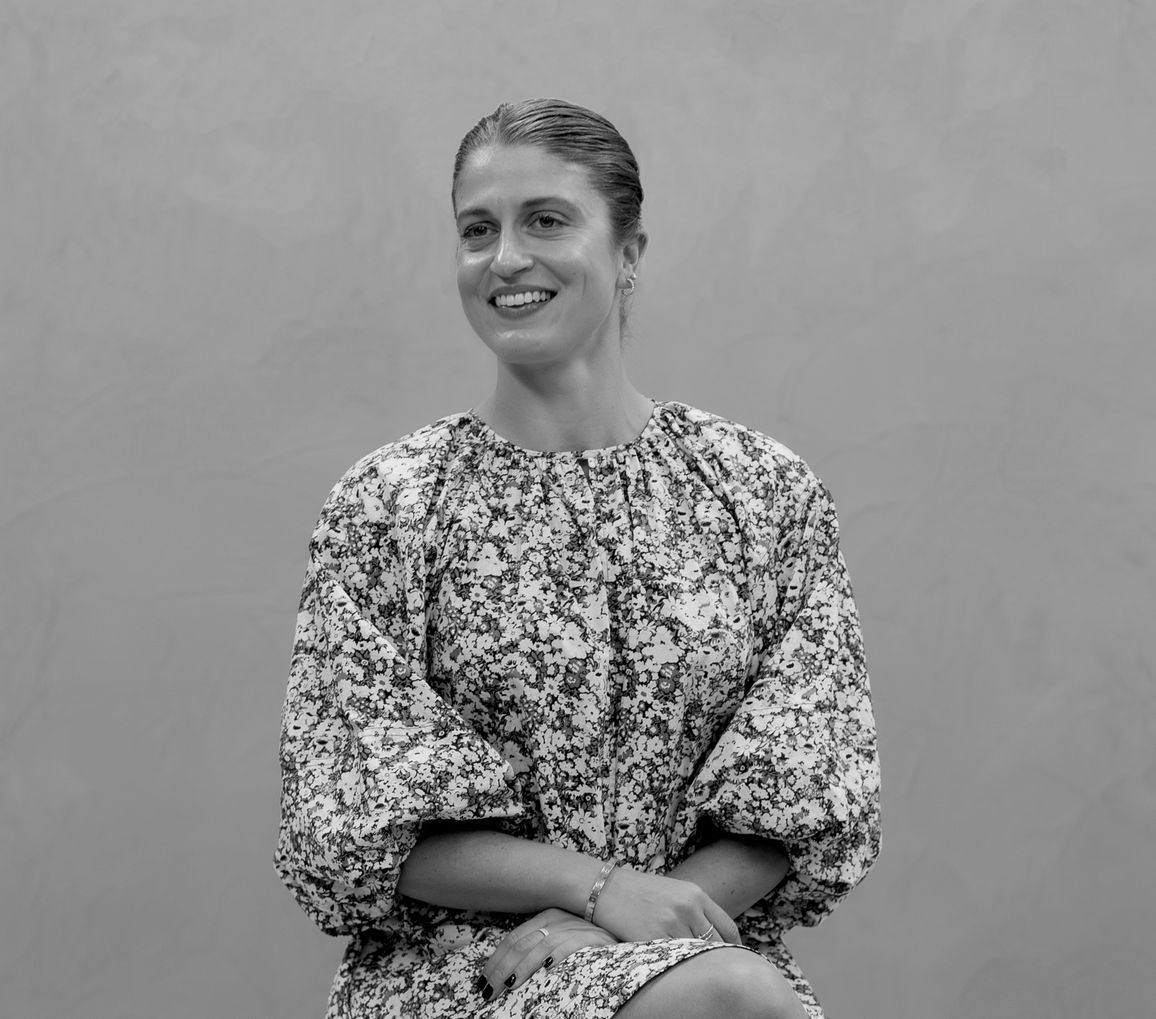 Head of Marketing at me&u on Building the Startup's Marketing Presence.
---
At Marketing Trends we are discovering what drives Australia's top marketers. In this episode, Clementine Churchill tells us about her role developing the marketing strategy, growing brand awareness and driving usage for me&u, a smart menu that allows restaurant-goers to order and pay at venues effortlessly. She gives us an insight into the startup, some of the challenges the hospitality industry is facing and why personalisation will continue to be the most exciting marketing trend.
---
Career & professional background

Clementine, how did your career in marketing start?

My career in Marketing started in a roundabout way. I was studying psychology and history at Sydney University and I wanted to be a psychologist. But I was starting to see my friends hitting the workforce and I realised that becoming a clinical psychologist was going to take me a long time. So I decided it was time for me to join my friends!
Marketing seemed like a natural fit for me, considering there is human psychology and behavioural principles involved. My first role was at Sydney University Sport and Fitness, in their customer service team. Later, I started taking on additional projects that were more related to marketing and began to enjoy it.
For the next few years, my career evolved from there quite naturally, without planning it and I love the way it did so.

If you hadn't pursued a career in marketing,  in which other industry do you think you might be?

I think I might've continued down my initial path and become a clinical psychologist. It's a fascinating discipline. It has broadened my mind and I'm happy to have learned so much about it at university.

Could you tell us about your role as Head of Marketing at me&u?

I joined me&u three months ago. Before that, the company didn't have a marketing function and had heavily invested its time and resources in product and sales. When it was the right moment to build up the marketing presence, I came in as Head of Marketing.
My role is to develop the marketing strategy, to grow brand awareness and drive usage for me&u. I'm also building a great marketing team, so I'm deeply involved in recruitment at the moment.
It's certainly a very cross-functional role. I get to communicate to the world the amazing features our product team is building, and I also get to make sure our sales team has the right assets to liaise with the venues, operators and any other potential prospects. It's dynamic and fast paced and no two days are the same.

Marketing & Industry Trends


What type of impact has COVID- 19 had on me&u?

It's definitely been a challenging period of time. Last year it was all about the 'ups and downs', and it's clear that those aren't over yet.
Working closely with the hospitality industry, we have a deep understanding of the situation and how terrible it is for the businesses that can't operate. They have had all sorts of challenges thrown their way.
We view ourselves as an ally to them. It's our role to do what we can to help, so when venues can open again, they can operate smarter and get back on track as soon as possible.

What is the most exciting trend or innovation happening in your field in terms of growth?

A trend that's been around for a very long time and I think it will continue to be very interesting, is Personalization. Consumers are getting more and more savvy and they don't want to be shown generic content anymore. It just doesn't have the cut through it used to.
I guess consumers expect that if companies are going to use their data, at least for it to be used in a relevant way.  I don't think brands and businesses can't get away with talking to everyone like they are the same person.
So I believe that emphasising Personalisation will continue to be the biggest trend for the foreseeable future.
As a marketer, what do you believe is the biggest challenge facing your industry in the future?

Attribution is always a big challenge.  I think that a way to overcome it is aligning as a business in how you are going to measure it and commit to that. If a company is constantly shifting, changing and searching for the ultimate attribution model, it will end up going around in circles for a very long time.

Another challenge for me is short-term thinking. I think it's easy to get caught up in a cycle of `week-to-week ́ or `month-to-month ́, and then that's it. And yes, there's a place for tactical marketing, but you also need to allow campaigns to have the breadth and air to play out. Sometimes you'll have people engaging with your brand that are not ready to convert, but you've got to give them time, nurture them and the results will show up later.

Tools, recommendations & sources of inspiration

What does a typical day look like for you?

I'm quite a structured person. Every morning, I'll do a to-do list to be clear on my priorities for the day and it really sets me up for what needs to be done.
From a week's perspective, Mondays are very much about checking in on numbers to see how we did the week before and how we are tracking month to date. I like starting the week having a snapshot of where we have landed as a business.
Mondays are also the leadership team meetings. I get to have one-on-one meetings with my boss, and I provide any updates from a marketing standpoint.
Although I try to schedule my external meetings on Tuesdays, they are very much a team day and I prioritise having individual meetings with everyone, where I can update them on any decisions made in the leadership meeting the day before. Currently, it's four of us in the marketing team, and we'll be growing over the next couple of weeks.
On Wednesdays, I try to block out as much as possible in my calendar to work on strategy. I find that if I don't block the time out, I never get to do it. Marketing is a mix of science and being creative, so it's very important to make sure that you've got the time to think things through.
On Thursdays, we regroup as a team to check where we landed that week, go over anything that might have popped up unexpectedly and I normally have external meetings as well. And then Fridays we wrap everything up and plan for the week ahead.

What brands do you take inspiration from?
Anyone who knows me, knows I love Chobani, from a yogurt and a brand perspective. I'm inspired by their innovation, the founder's story and the commitment to supporting migrant workers in the US. They do a great job at constantly pushing boundaries on a category that used to be very traditional and dominated by two very large FMCG companies.
Glossier is another inspiring brand for me. What I like about them is that they stood for something different. They spoke to women, not at them. Glossier really understood how important tone of voice was. They saw that the world was changing and that women don't want a 20-year-old modelling anti-aging cream anymore and read that trend before everyone else did.
They also started as an online business, not thinking about setting up brick and mortar stores, and ultimately decided they would not sell on Amazon. So they are very firm in who they are and I admire them for that.
From a media perspective, I like Mamamia. First, because being the only women's media company in Australia, they have very strong principles around making the world a better place for women and have a clear differentiation as a brand.
Second, because they have a highly engaged audience, which comes from the fact that they know exactly who their target audience is and create relevant content for them. I find this particularly interesting because when it comes down to doing content partnerships with media, it's hard to be certain of the reach and engagement a piece of content is going to get. Yet in Mamamia's case, because they know their segment very well and are clear on their brand, their engagement is very high and that's something I admire.

Software and tools recommendations: what is the one tool you can't work without and why?

I would say Google Calendar. I'm a big fan from both a professional and a personal standpoint. I like making sure I know exactly what's happening beforehand, so I schedule meetings or even dinners - in a non-lockdown world- weeks in advance.
At me&u we use monday.com to track projects and content calendars and I use it as a board for my weekly tasks as well. It's very simple, easy to use and allows visibility, which I think is really useful.

Which resources would you recommend for anyone working in your field?

Mark Ritson's Mini Marketing MBA. I did it last year and really enjoyed it. I also find his column in Marketing Week informative, often a bit controversial and always an interesting read.
via Marca - I was lucky enough that earlier in my career, I had Anne Ricci as one of my marketing leaders and she started a consulting company which teaches brand positioning, how to write a killer brand plan, and how to make sure that your brand stands out and many other great marketing capability programs. She does a great job of distilling and making sure that the marketing fundamentals aren't forgotten.
Out of the box inspiration - Recently, a friend gave me a subscription to MasterClass and I've been watching a series with Aaron Sorkin about writing TV and movie scripts and the process of storytelling. It's not directly related to marketing, but I'm very much enjoying it and it's been a great source of inspiration. I believe that in Marketing, it's really easy to be overwhelmed. Everyone seems to have a marketing blog, everyone's an expert and sometimes we feel pressured into having to read all the information that's out there and keep up to date. I would encourage people to not be overwhelmed by looking for other different sources of inspiration or choosing one or two resources that really resonate with them.