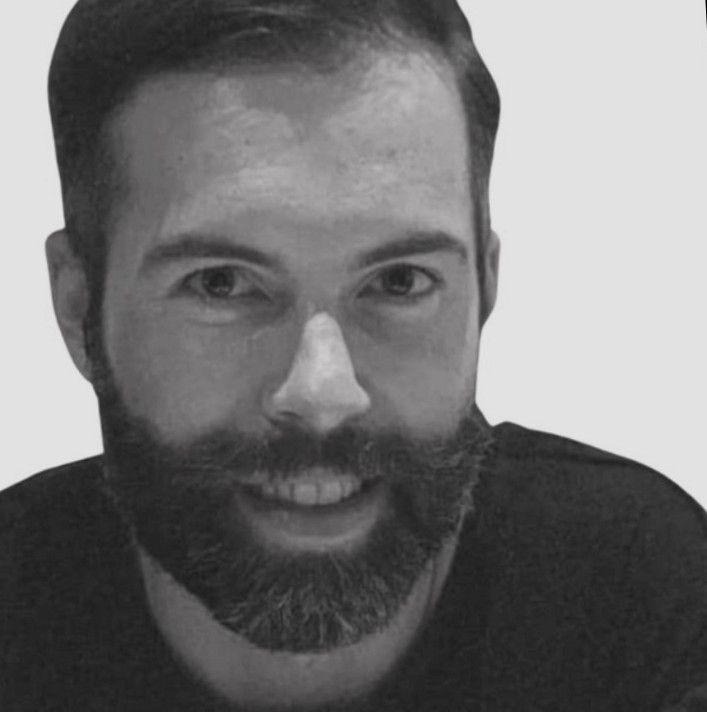 APAC Strategy Marketing Manager at Uber on the Delivery Business Hitting Growth Records & The 'Pace Duality' Phenomenon.
---
At Marketing Trends, we are discovering what drives Australia's top marketers.  In this episode, Dan Palise tells us about his role as APAC Strategy Marketing Manager at Uber, the different impact the COVID- 19 outbreak had on the Uber Mobility business and Uber Eats Delivery Business and why the 'Pace Duality' phenomenon is an exciting upcoming marketing trend.
---
Career & professional background

Dan, how did your career in marketing start?
I discovered I was interested in Marketing when I was at school, but it wasn't until university that I developed a real passion for it. I was studying Commerce, majoring in Marketing, and realised the more I learned about it, the more I was into it.
Through University, I got my first internship in the industry. And from there, I've had many roles in different marketing areas: mainly brand, but also strategy, social, digital and shopper, so I've always been on the client side and focused on brand-building.
If you hadn't pursued a career in marketing, in which other industry do you think you might be?
I have plenty of side passions that I could see myself enjoying as professions. For example, I love cooking. So I really enjoy the overlap I get at Uber.
I love working in a tech company that's also related to the food industry through Uber Eats. It allows me to indulge in my passions for food and marketing at the same time.
So if I had to choose again, I'd choose the same career path. I feel fortunate and truly happy with the career I built.
Could you tell us about your role as APAC Strategy Marketing Manager at Uber?
I joined Uber seven months ago, and I focus on Uber Eats, our food delivery service. At Uber, we have a matrix structure, with a local country marketing team in each of our key markets across Asia Pacific.
As APAC Strategy Marketing Manager, I'm responsible for building the strategies that deliver the growth goals we set for each market. For this, I work very closely with our local country teams to ensure that our growth plans, whether that's marketing campaigns, user growth initiatives or product projects, are effectively executed.
---
Marketing & Industry Trends.
What type of impact has COVID- 19 had on your industry?
Given that I joined seven months ago, I wasn't part of the company during 2020 when the pandemic first impacted the business. By the time I joined in April 2021, there had already been a lot of adjustments implemented, and we continue to adapt as the situation evolves.
Overall, the COVID- 19 outbreak had a huge impact on us. The appetite for travelling greatly diminished which impacted our Uber Mobility business, while the appetite for getting things delivered to people's houses drastically increased which impacted our Delivery business in Uber Eats.
This shift in the demand pattern had a major impact on the entire dynamic of our business. We had to adapt our services to be able to support people staying home, and also modify the entire way we worked as a company.
It was also interesting how differently the pandemic affected each country across the Asia Pacific region. Not only the pandemic affected the countries at different times, but also each country had different lockdown strategies, different governmental responses and a different social response.
During normal times, most companies' principal goal is to grow their business yet, during these unprecedented times, brands have had to review their strategy and contemplate other variables. I believe Marketing is not just about pursuing growth, but also about doing the right thing.
What is the most exciting trend or innovation happening in your field in terms of growth?
I've been paying attention to a phenomenon that could be described as a 'pace duality'. On the one hand, tech and innovation are playing a key role in speeding up processes, reducing complexity and making everything faster and accessible.
On the other hand, we're also seeing people enjoying reverting back to more traditional methods. Maybe even slower processes.
Strangely enough, these two paces are compatible and what's fascinating is there's not a disconnection between both paces.
People can simultaneously feel attracted to products, services or processes that reminisces nostalgia or a sense of groundedness and familiarity, and at the same time, they do not want to waste time in inefficient and complex processes. An example would be the popularity of sourdough baking during lockdown - while Uber Eats usage was hitting growth records at the same time.
There's not an 'ideal place' for brands to position themselves in this regard. Companies don't necessarily have to be supportive of traditional ways or be extremely cutting edge. There are many different and strong ways that brands across every category can make use of this trend. It's a great opportunity in terms of marketing.
As a marketer, what do you believe is the biggest challenge facing your industry in the future?
I think getting people's attention and getting a message through is always going to be a difficult challenge and it has probably never been more difficult than it is today. I don't believe this challenge is going anywhere any time soon.
As a society we are increasingly getting more sophisticated in the way we understand companies and marketing, and as a result nowadays we have a higher expectation from brands than ever before. I believe this is certainly healthy for us as a society, but it does require businesses to be more creative and innovative to capture attention and gain the ability to foresee future expectations.
It's also challenging for companies to put in the time, effort and resources into campaigns that might not show immediate results. The effectiveness of our work as marketers might not be immediately measurable, due to how difficult cutting through has become.
---
Tools, recommendations & sources of inspiration
What does a typical day look like for you? How do you structure your week?
I'm quite flexible. But there's a few areas of my job that require structure in order for me to be effective. For example, we have multiple weekly check-ins scheduled with the different country teams and I also have larger global forums where the month's goals are outlined.
I structure my time according to our key projects. Most of my time goes into working with our local teams, nurturing them and making sure they are clear on our strategic priorities for that market. My main goal is to provide our local teams with the strategies and plans to win in their markets in ways which are scalable and replicable for our brands globally and to leverage what we're successful in into other areas of a country, region or expand globally.
What brands do you take inspiration from?
More than specific brands, I admire the companies that are shaping and changing behaviours and categories effectively. That can be anything from a very tiny, small brand to massive global corporations. I think the real merit lies in companies that adjust their strategy to stay or become relevant.
Obviously, I took a lot of inspiration in a number of large brands that pivoted their strategies to adapt to COVID. But I also did so from small restaurants and cafes that changed their whole business model. For example, local cafes in my neighbourhood were delivering meal packs and grocery boxes to continue to either grow or survive during lockdowns.
Flexibility and adaptability were certainly needed during the last 18 months. But some primary needs that we have as a society haven't changed that much.  So I also look up to the brands that were able to acknowledge where change was not required. Those who understood that providing stability was also important.
Software and tools recommendations: what is the one software you can't work without and why?
I'd say Google Suite. I'm a long time Android user, so it's always been useful from a personal standpoint and a work perspective. At Uber, we use the suite of Google products and it's great: sophisticated, user-friendly and allows collaboration across the regions.
What are three resources you would recommend for anyone working in your field?
There's a ton of books, blogs, podcasts and industry trade presses that are important, relevant and insightful. Yet nothing beats in-person experiences.
The actual experience of putting ourselves in the consumer's, user's or shopper's perspectives is underrated. I think nothing gives us a better understanding of the problems we want to solve than immersing ourselves in our target market's experience with our brand, category, culture and experiences. I don't think I've ever had a job when the time I invested in deeply understanding our customers wasn't incredibly valuable.