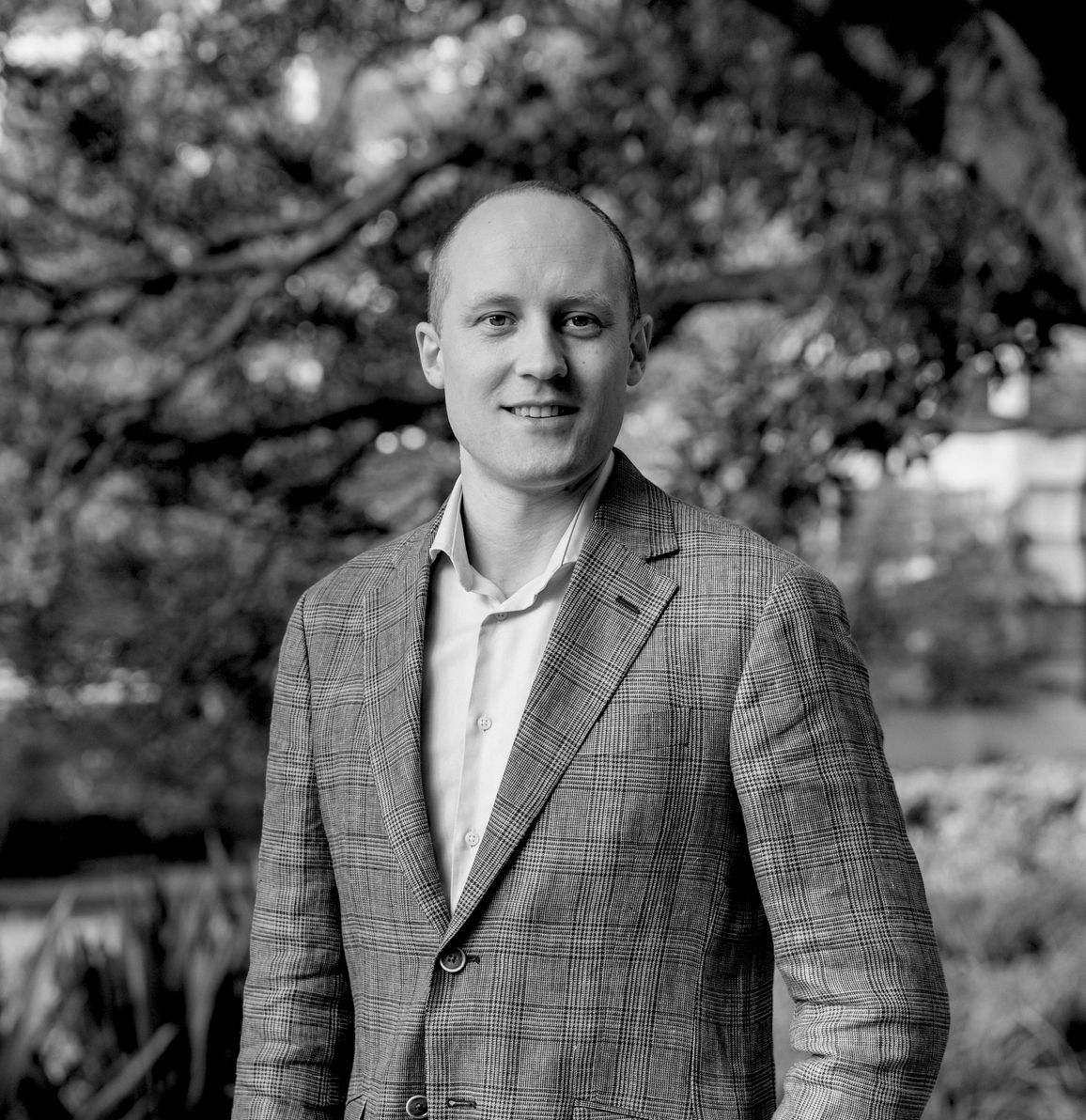 Managing Director at ikaros on Launching their Internal Tools as Products.
---
At Marketing Trends we are discovering what drives Australia's top marketers. Daniel Lohrmann founded ikaros in 2019 as a Growth and Analytics consulting business, yet always with the vision of eventually building and monetising products. In this interview, he tells us how his career in Marketing and Growth started, pivoting from Investment Banking and how ikaros has grown into becoming the two-sided business he had envisioned.
Read his full interview here!
---
Career & professional background
Daniel, how did your career in marketing start?
I actually pivoted into growth & marketing from investment banking. After 2 years in IB, I couldn't see myself there long-term. I decided to go back to university to do an M.Sc in Management, which is where I got my first taste for marketing.
While studying, I worked for a company called Rocket Internet, a German company that incubates and builds internet-based business models, with a particular focus on ops and execution. My job there had an operational focus on strategy and analytics, though I had plenty of exposure to marketing across the customer journey. After that, I moved to Australia and parlayed that exposure into a job in digital marketing.
Overall, I think my experience mirrors many of my friends & colleagues in the growth space. I find that growth tends to draw in and unite diverse people from all industries, backgrounds and career-stages, as long as they have an interest in data, analytics, strategy & marketing.
If you hadn't pursued a career in marketing,  in which other industry do you think you might be?
In my case, this pretty much points to the career crossroads I faced in my mid-20s; to stay in finance or pursue my passion for business.
I guess if I hadn't made that jump, I would have stayed in finance. It's challenging, laser-focused & rewarding work, particularly in terms of salary. I think if I had made that call to stay, I would have embraced it 100% and loved it in the long-run; it's the type of person I am to be all-in once I'm committed.
In saying that, I look back proudly at the decision I made. Pivoting is never seamless, but it paid off for me. I love what we're doing at ikaros and what I've been doing before ikaros. Growth is definitely what I'm passionate about.
Could you tell us about your role as Managing Director at ikaros ?
After working for some time at a prop-tech startup as Head of Growth & Data, I realised that I wanted to start my own business. With little runway and the need to be profitable from day dot, I started ikaros in 2019 by myself, as a consulting business.
Since then, we've grown to 3 full time employees with more in the pipeline and plenty of freelancers and external consultants. We're actually expanding and currently hiring for Principal (Growth) & Project Leader (Growth).
Even though ikaros started as a consulting business, I always had the vision of building and monetising products as well.
So my role at the moment is to build two businesses at the same time. One is the growth and analytics consulting business. The other is the products business; we are developing tools that are helping us internally, and we plan to launch and monetise them in the mid-term.
Some of these include ratemystack.io, our Webflow Bulk Editor, and Pocket Scientist-a set of marketing/analytics assistance tools letting growth teams implement best practices at the click of a button rather than by hiring external consultants—like us.
Marketing & Industry Trends
What type of impact has COVID- 19 had on your industry?
Earlier in 2020, we felt the effect of the pandemic because a lot of our clients were exposed to COVID-19's impact.
Thankfully, from August 2020 onwards, things have been massively ramping up and the pandemic has actually helped us grow.
What is the most exciting trend or innovation happening in your field in terms of growth?
I think Data Privacy Changes are both an exciting and challenging trend for the industry.
Personally, I'm a huge believer in data privacy and data rights. I think regulators around the world were slowly reacting to that trend and as a consequence we are seeing things like GDPR happening.
Now, we are also seeing companies becoming more aware of it and adapting, like Apple, tracking protection in iOS 14.5 and in Safari.
Plenty of changes are happening on the data rights, protection and privacy side of things and hopefully it'll bring innovation. And I'll preface that by clarifying that I don't mean innovation on how to get around those regulations, but on how to work within those constraints.
If we are lucky, these changes are even going to help differentiate who does a good job and a bad job when it comes to marketing and growth. So ultimately I see these changes as a win for consumers and the industry.
Tools, recommendations & sources of inspiration
What does a typical day look like for you? How do you structure your week?
My role has a lot of different components. Besides managing the workload for the team, I also do a lot of the client work myself.
In Growth, being such a diverse field, two days are never the same. On the same day you can be working on strategy, jumping into people management, having clients' meetings, working on product, and finishing off with analytics or budgeting. As we work with clients from many different industries, we notice that while problems can be similar, the challenges are always unique. Day-to-day there is a lot of fast problem-solving, which I really enjoy.
At the moment, a lot of my time goes into fine-tuning our project management process. This is very important as we have many clients where we need to balance high-level, long-term strategy projects, with short-term ad-hoc requests.
Every Monday morning we have a sprint meeting with the whole team and plan out the week on a task basis. For that, I make sure that the workload is well divided and reflects our long-term project plan. On Fridays, we do big picture project planning, where we look at how the pipeline is tracking for the next three months. So in any given week, Mondays are the tactical days, Fridays are the long-term planning days, and mid-weeks we're purely working through our backlog.
Personally, I start every day by planning out the tasks that I need to complete on that day. My days are usually quite dense with meetings related to project management. To tackle this, I dedicate Wednesdays and Fridays as my "productive days" where I free up most of my calendar for high-focus work.
What brands do you take inspiration from?
I'm not a particularly "brand loyal" person, though I definitely find inspiration from frameworks & best practices that have been pioneered by companies.
For example, we have taken inspiration from Amazon's AWS, as we similarly are building tools for internal use, that we are looking to monetise externally. One of these tools we built simplifies the Google Analytics set-up & maintenance for our clients with multiple brands or regions. Now, we plan on selling it as a product to agencies.
In general, I find that brand inspiration as a whole can be difficult as there are too many moving pieces for me to comfortably align with any single company.
Overall, I prefer admiring and taking inspiration from particular frameworks & best practices, and the individuals that helped build them.
Software and tools recommendations: what is the one software you can't work without and why?
That's a very difficult question! A big part of my job is to keep up to date with the latest mar-tech and familiarise myself with the landscape. With that in mind, I don't think I can choose just one.
To start with, I'll be self-serving and mention our internal software ratemystack which we've developed as a tool to use while reaching out to potential clients. At the moment, ratemystack is free and publicly accessible. It's extremely useful for us, it literally grades a company's growth stack in seconds.
From a project management perspective, I really like a tool called ClickUp. We are doing all of our project planning within that tool, it keeps surprising me with its functionality.
Finally, from an analytics perspective, I absolutely love and adore Segment and I wouldn't build a business without it.
What are three resources you would recommend for anyone working in your field?
In terms of content, there are two people I follow and recommend:
Scott Galloway. I find his content absolutely brilliant. He has amazing insights on the startup and media world.
Bob Hoffman. I love his honest, provocative, dark and funny perspective on the mar-tech industry.
Above everything else, above reading articles or following individuals, what I would recommend to every marketer is to work on their technical skills, specifically to learn SQL and JavaScript. It's very valuable to have a strong technical and analytical understanding. I found this to be a game-changer and a point of differentiation for ikaros: each one of us combines business sense and technical expertise.
I'm not suggesting every marketer should specialise in it, but being able to navigate it with a general understanding is an enormous advantage in my opinion. Everything we do is tech driven, and the future of marketing will continue this trend.