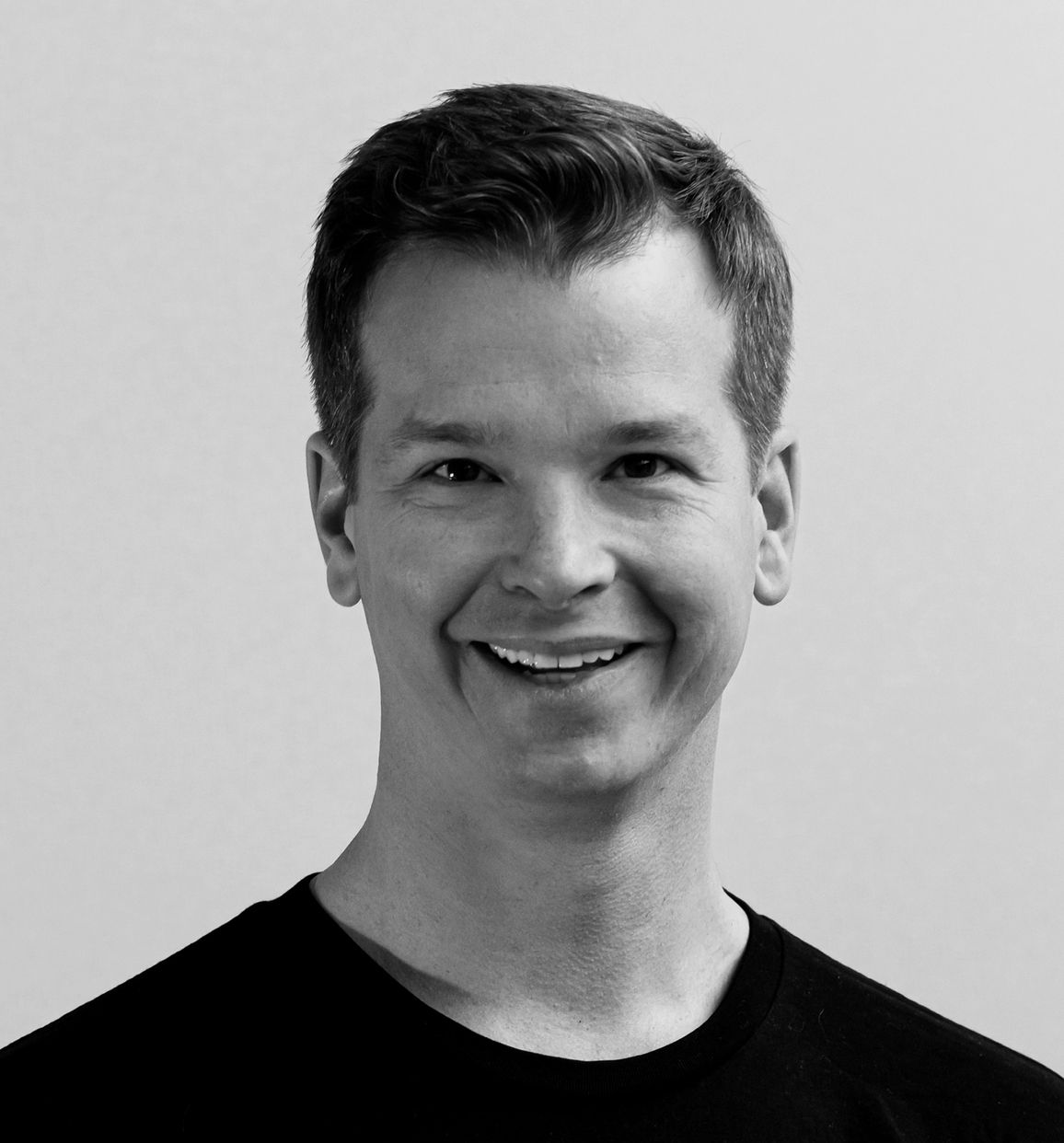 President and CRO at Lexer on Making Data Accessible to Marketers.
---
At Marketing Trends, we are discovering what drives Australia's top marketers. Customer Data Platform Lexer, built exclusively for the retail industry, is all about helping brands drive incremental sales through improved customer experiences. In this interview, David Chinn, President and CRO, shares with us insight into the opportunities and challenges the retail industry is facing, why retention has never been harder, and which trend will gather real momentum next year.
Read it here ↓
---
Career & professional background

David, how did your career start?
I spent my whole career working in Marketing with marketers. It started nearly two decades ago, working at Experian. The company helped marketers with the quality of their marketing databases, primarily for direct mail. It's quite crazy when you think about the concept of cleansing a postal address database today. It seems so foreign!

If you hadn't pursued a career in marketing, in which other industries do you think you might be?

Straight after I finished high school, I had a six-week false start at university, which turned into a gap year surfing Australia's east coast. After that - much to the relief of my parents - I returned to university and did a double degree in business and environmental biology.
I think that if sustainability and the environmental movement were as developed as it is today, maybe I would have chosen a career down that path. I'm still very passionate about ecological impact and the role that every household can play in reducing its footprint. At that time, environmental scientists' jobs weren't very appealing to me, whereas today the field is exciting, upbeat and technology-driven.

Could you tell us about your role as President and CRO at Lexer?
Lexer is both a technology and a services provider business. The technology platform we produce is a customer data and experience platform.
It's designed to make data accessible to marketers, enabling them to create the customer experiences that drive revenue. It's a platform built specifically for retail. We serve over 150 brands, including The Iconic, Martha Stewart, Zimmerman and Rip Curl.
I'm based in Los Angeles and founded our North American business. I joined in 2015 when the company was starting to scale, and worked in the business for two years in Australia, but always with the ambition of helping expand the company internationally.
We settled on the US given that it's the best market for Lexer, so in May 2017, my family and I packed our belongings in a container and planted an Australian flag in Southern California.
My role as President and Chief Revenue Officer means I'm responsible for our US operations and for our global revenue. This involves Marketing, Sales, Customer Success Solutions and Partnerships.

---
Marketing & Industry Trends

What type of impact has COVID- 19 had on your industry?
Given that we serve the retail industry exclusively, the impact we experienced was through the eyes of our customers. The 2020 eCommerce upsurge boomed somewhat artificially. With brick and mortar retail stores closed, consumers had very little choice as to where to shop, and eComm was the only place that was always available.
Our US customers in 2020 acquired 78% of new customers, YoY. So they've certainly benefited from that boom. The majority of our clients were already very strong in eCommerce and they only saw that trend accelerate throughout the pandemic. This created some very interesting opportunities for Lexer.
Another interesting observation during the Covid pandemic was that people were willing to interact with new brands during that time. They showed interest in browsing the web and experiencing brands digitally. We interpreted this as reminiscent of traditional shopping behaviour, the equivalent of going into a physical store, looking around and interacting with the store's employees.
The upsurge in new customers acquisition was a really interesting trend these last two years, but retention is what's been hard. Customer retention and engagement are the primary drivers of our existence as a company, and I'd say retention has never been harder.
Back in 2019, the customer acquisition team was the single most important team within our businesses. Now, is the retention team the one that's become vital. Growing customer lifetime value has never been more important.
One last factor that took place at the same time as the pandemic was the recent privacy changes. These changes have been a real tailwind for us, because managing our customer's first-party data is the antidote to privacy constraints. The decline in the performance of Facebook's measurement and tracking with iOS 14 and 15 has been very difficult for our customers. So we're happy that we play a strong role in alleviating that pain for them.

As a marketer, what do you believe is the biggest challenge facing your industry in the future?
I think the underlying challenge is the sheer pace of change. The executive team at Lexer, as well as with our clients, often discuss the challenge of creating an organisational infrastructure that has greater agility and can quickly adapt to unforeseen situations.
This is challenging both from a human and a technological/infrastructure standpoint.

What is the most exciting trend or innovation happening in your field in terms of growth?

Related to that sheer pace of change, the trend we are seeing evolve for some time now is customer-centricity.
Another emerging trend is technology's disruption of the traditional path to customer insights and personalised interactions.  I believe this trend will gather real momentum next year.
Big and medium businesses suffer from disruption. These companies feel like the path to understanding their customers and engaging with them requires huge amounts of technology, infrastructure and big teams to support that.
Yet marketers are now empowered and have access to customer data. This allows them to generate their insights and draw their own, strongly data-backed conclusions, less gut-inferred.
Putting those insights to work does not require huge infrastructure and a big data science team. As a marketer, all you need is support from your company to invest in technology. You also need curiosity into who your customers are and a genuine passion for wanting to engage them in a meaningful way.
Those two factors make it easier than ever before to get to where you want to be from a marketing standpoint, and fortunately, they are now accessible for small businesses.
---
Tools, recommendations & sources of inspiration
What does a typical day look like for you? How do you structure your week?
I have a weekly structure, but I don't like being overstructured. I'm quite flexible, I embrace change and I like to keep things fresh, but I agree that certain structural elements do lead to better performance.
I strongly believe that human performance is improved by several factors, such as rest and exercising. So I track my sleep using an Oura ring and get up early to get some exercise before starting the day. I then contribute at home with my kids and some chores, and as soon as that's covered, I get into the workday.
I work from home, so I mostly find myself on Zoom calls, like most people these days. I load up my Mondays and Tuesdays with internal meetings and I block space on Wednesday, Thursday and Friday to focus on deep thinking tasks.
There's also plenty of customer-facing work throughout my week. I can't advocate enough for marketers and people in my type of role to make sure they interact with their customers. Invest in having a relationship with them and actively listen to them. This is how we get to understand the customer's challenges and detect opportunities. Stepping away from that for too long, is a fast path to losing the ability to adapt and adjust.
What brands do you take inspiration from?
From a personal perspective, being a cyclist, I truly admire a brand called Rapha for various reasons. To start with, their products are great. Durable, high-quality, and although they're not cheap, they are wonderful. Their branding and messaging is amazing. It's inspiring how they were able to create such an engaged community. Rapha is a great example of providing value to the consumer through facilitating someone's passion to flourish.
I also love storytelling brands like Deus Ex Machina and Yeti. Yeti has done a great job segmenting their stories into different personas. Whether you are an outdoor enthusiast, a mountain biker, surfer or hunter, they make equally great and entertaining content for each group.
On the technology side, I like the look and feel of a brand called Attentive. They specialise in mobile messaging and deeply understand who their customer is. It's quite common in the tech space that companies build their brand through their own perspective, not through their customer's perspective of the world.
And last but not least, I find inspiration in Klaviyo, an email service provider that predominantly caters to slightly small DTC brands. It's amazing the meteoric growth path Klaviyo has had in the last few years.
Software and tools recommendations: what is the one software you can't work without and why?
We recently implemented a tool named Gong. It connects into a company's channels of communication, like Zoom calls and analyses the customer-facing interactions across phone, email, and web conferencing to deliver insights and revenue intelligence from that information.
It creates a knowledge asset from all the meetings that our sales team and success team have, and provides analytics from the interaction.
Two other tools that we've adopted recently and have found really useful are Figma and Miro.
Figma was a great asset when we rebuilt our website. It allowed us to mock up the website, build and collaborate on the design and content within the tool. We also use it to maintain our brand style. Miro has been very useful throughout the remotely working period and we use the virtual boards internally and also with customers.

What are three resources you would recommend for anyone working in your field?
I wish I could read more, but I find it hard after a long workday. Yet, I'm still thirsty for knowledge. So I listen to podcasts all the time- riding my bike, travelling or picking up the kids from school.
Recently I've been listening to Pipeline, hosted by Dave Gerhardt, which is a weekly series of conversations with CROs, CMOs, and other leaders across B2B sales and marketing, and the Product Marketing Experts Podcast. At Lexer, we've been investing in product marketing and I've been very interested in learning as much as possible about it.
I also like The Huberman Lab Podcast, where Dr. Andrew. Huberman discusses science and science-based tools for everyday life.
But probably, the most valuable resource I've had is a forum we created two years ago. The forum is a group of peers with similar roles within non-competitive companies. We meet once a month and have a 90-minute session where we speak about how we are going, how our family is, how we are doing personally and how our businesses are performing. We bring to our meeting the challenges and opportunities that we are facing, and we care about improving our health and wellbeing.
This forum is a space of open dialogue, where people feel safe to talk and it's been very helpful. I just can't advocate enough for the benefit of finding a quality peer group and investing time in it.