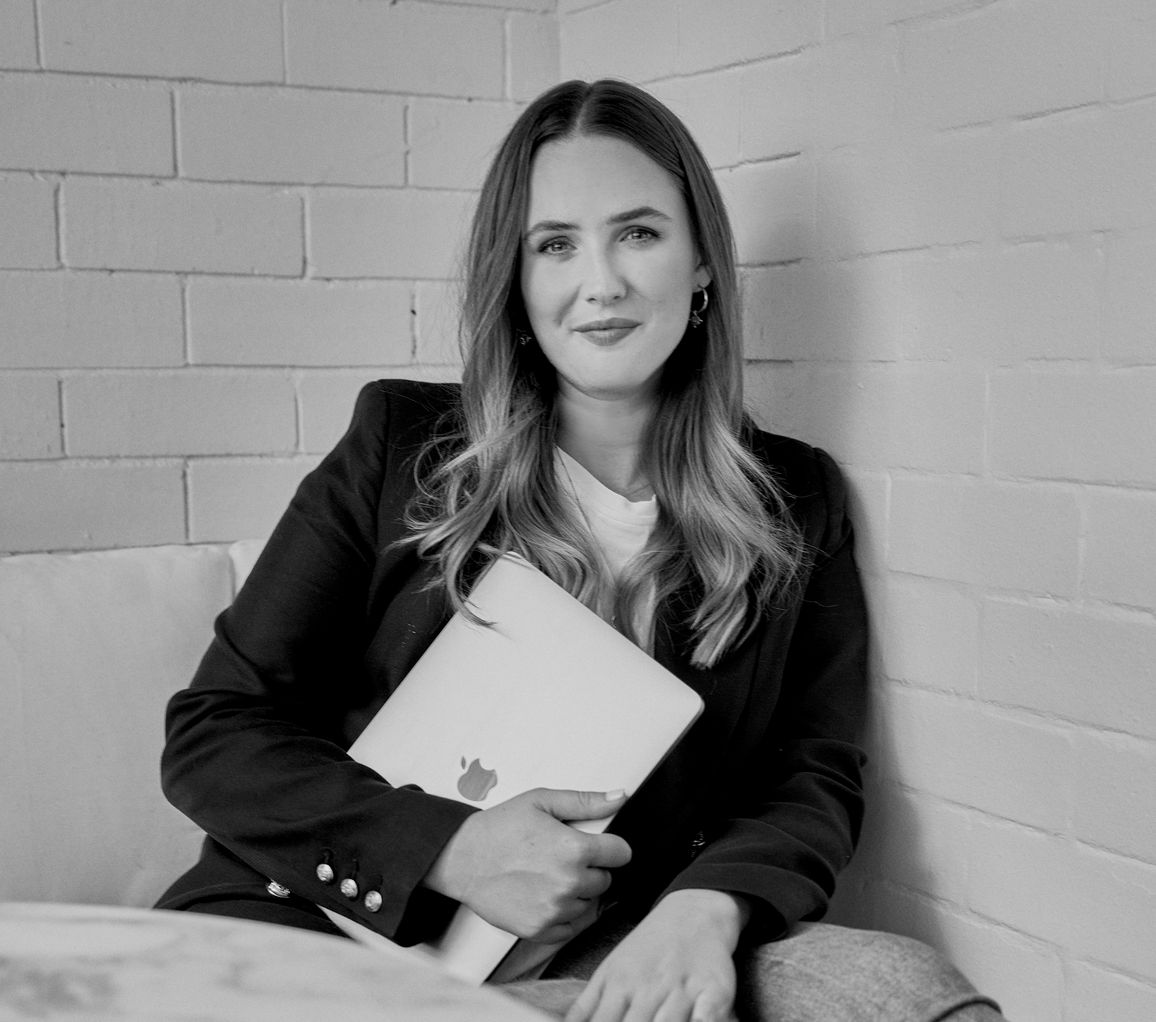 Social Media Lead at NRL on Upcoming Social Trends & The Importance of 'Shifting the Power'.
---
At Marketing Trends, we are discovering what drives Australia's top marketers. With over 2 million followers on Facebook, a million on Instagram and almost a million on TikTok, the NRL's Social Media platforms are among the largest in Australia. Emily-Rose Hills, tells us about her exciting role leading the League's Social Media team, how the younger generations are changing the industry and why it's important to 'shift the power' when it comes to Social Media usage.
---
Career & professional background
Emily, how did your career in marketing start?
My marketing career started just after university when I set up a dog-walking business on Instagram. My business took off, and next thing I knew, small businesses were paying me to strategise their Instagram & Facebook accounts, which I couldn't believe.
Following my passion for dogs led me to understand how to build a community, which allowed me to become a Social Media Manager and ultimately lead some of the best Social Media teams in Australia.
Many marketers, as they get more senior, diversify in Marketing, but that wasn't my case. My focus has always been on Social Media and I decided early on that I wanted to become an expert in that particular channel across both organic and paid activities.
If you hadn't pursued a career in marketing,  in which other industry do you think you might be?
I completed a Fashion Marketing Degree at university, with a special focus on Textile Management. I guess if I hadn't pursued a career in Social Media, maybe I would have become a fashion buyer. I could've worked with dogs as well, I'm still very passionate about them!
Could you tell us about your role as Social Media Lead at NRL?
I was recently hired at the National Rugby League to lead their Social Media team. The NRL's Social Media platforms are among the largest in Australia, with over 2 million followers on Facebook, a million on Instagram and almost a million on TikTok (Watch this space!). The fans' passion and engagement, as well as the opportunity to work with talented partners to create original content, make this my dream job.
I honestly believe this is a pivotal moment in my career, and I'm extremely grateful to have been incorporated into their team.
---
Marketing & Industry Trends
What type of impact has COVID- 19 had on your industry?
With the pandemic's outbreak, we've seen an unprecedented upsurge in the usage of Social Media. With remote working and isolation, people have turned to Social to connect with others, get inspired or to get ideas for their new side hustles. These are all very positive aspects of Social Media.
Yet, I think it's important to raise the conversation about mental health within the Social Media space. I believe we need to shift the power. It has been proven that notifications can have a negative impact on us and that in certain aspects, these platforms can affect our mental health. However, I think that as humans, we need to take control over our actions and understand how to live in a world with Social Media in a way that it is not harmful.
I think we need to empower people to control their Social Media consumption instead of feeling controlled by it. At the end of the day, Social Media can enable us to do amazing things if we use it correctly.
As a marketer, what do you believe is the biggest challenge facing your industry in the future?
I believe these are related to key regulations that aim to protect users from certain types of information, for example, fake news. In this sense, COVID has really sped up the entire process. Google has already started to implement these regulations, and I think this is a trend that will only continue to evolve.
Thus, I assume the future trends will be related to more regulation, building trust, protecting people's data and controlling fake news.
What is the most exciting trend or innovation happening in Social Media?
What excites me the most in the industry, from a creative point of view, is the talent coming from younger generations. Not only the content they create, but also how they approach the platforms creatively. We are seeing this on Tik Tok specifically.
When I was younger and first getting into advertising, the creative processes were long. There were many briefings, processes and auditors involved, whereas now young generations with a mobile create cool content in a matter of hours or minutes. They are changing the way content is created and delivered, which is so exciting.
---
Tools, recommendations & sources of inspiration
What does a typical day look like for you?
My job is extremely reactive and flexible. There's not much space to be overly structured, and there are unforeseen things to solve on a daily basis when you work in Social Media. Every day is different. For example, if something happens with a client at 7:00 AM, it's time for the Social Media team to shine.
Fortunately, I'm very structured in my personal life, which gives me the head space to be reactive at work.
Software and tools recommendations: what is the one software you can't work without and why?
I think there are plenty of great softwares out there and it all depends on what you need to improve and what software can do better than a human.
The main ones while working in Social Media are scheduling content tools, and it all depends on the size of the company. Small businesses would prefer using Later and bigger businesses would use tools like Sprinklr.
What brands do you take inspiration from?
I'm from England and my two favourite brands on Social are British. The first one is Specsavers. I absolutely adore their Social Media, especially their Twitter. It's very funny and they are not afraid to be themselves, they just go for it.
The second one is Innocent Smoothies. They have a super creative approach to social and have a really strong brand voice.
These platforms are meant to be a place where people can connect with people. Yes we also want the audience to buy your product, but you need to build community first before you start commercialising.
What are three resources you would recommend for anyone working in your field?
Explore Page on Instagram & The For-You page on Tik Tok - This is one of my main got-to resources. I love looking and searching for new content creators.
'Work in Social They Said' Instagram account - This Profile is just brilliant. It's memes and all types of humour related to working in the industry.
Leadership books such as Radical Candor & Dare to Lead  - Much of my work now revolves around leading young, amazing and talented content creators that need to be empowered to shine. These types of books have given me great tools and insights into how to be a better leader for them.