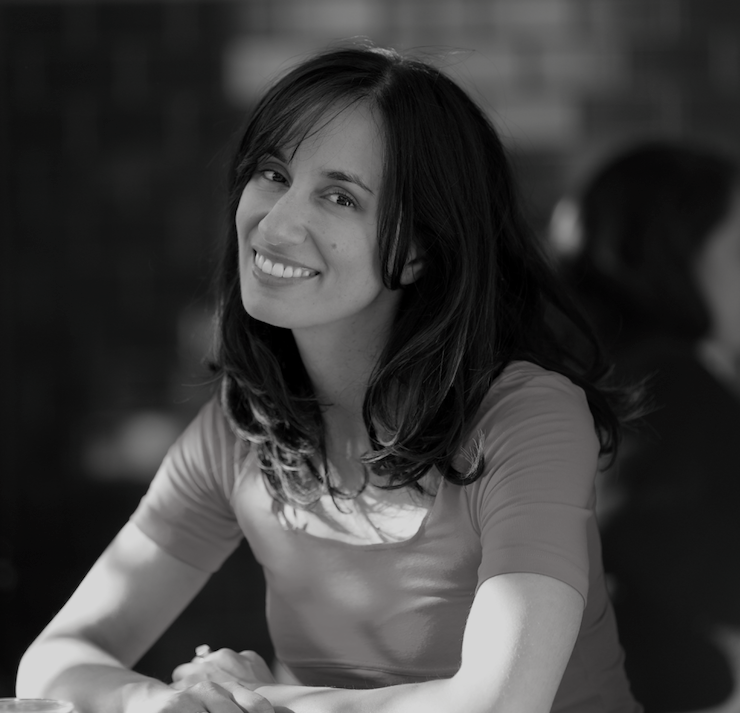 Content Marketing Manager at Ordermentum on Creating the Social Media Strategy for the Hospo Tool that connects 28,000 Australian Venues with Suppliers.
---
At Marketing Trends, we are discovering what drives Australia's top marketers. Esha started her career as a lawyer, but after a few years, it seemed everything was pushing her out of law and into Marketing. As Content Marketing Manager at Ordermentum, the hospitality tool that connects +28,000 Australian venues, she helps the teams reach their objectives, whether that's growth, product or Marketing itself. Read her story here:
---
Career & professional background
Esha, how did your career in marketing start?
I was a lawyer for five years after I graduated university, and I never actually thought about getting into Marketing, but I did know pretty soon that I wasn't going to be in law forever.
What helped me make the transition to marketing was the fact that I'd always loved writing, and while I was a lawyer, I did a bit of freelance writing on the side. Eventually, I started to get more and more freelance work, and ended up regularly writing web copy for client's of a friend's content marketing agency.
I then landed my first full-time content marketing role at Tyro, a EFTPOS payments company. I'd built a pretty solid web-writing portfolio by that point, but I didn't have formal marketing qualifications. It didn't seem to matter in the end though - it seemed like everything was pushing me to get out of law and into Marketing!
After that, I started working as the Marketing Manager at a startup in Melbourne. This was, to put it mildly, a baptism of fire. It was the first time I'd ever looked after all the marketing activities in an organisation, and at this point, I'd had less than a year of marketing experience. Looking back, it was pivotal from both a personal and professional perspective - there's nothing like being thrown in the deep end when you're still learning to swim!
If you hadn't pursued a career in Marketing,  in which other industry do you think you might be?
If I could go back in time, I probably would have made the switch to Marketing earlier. But if I had to completely change my career, I would probably choose something that incorporates Psychology or Behavioral Science.
I love analysing people and relationships. My favourite books are ones about human behaviour and connection, and the way we adapt and shape ourselves.
I'd be happy to pick an aspect of human behaviour and write a thesis on it. I suppose that's why Marketing appeals to me - it's all about what makes people tick.
Could you tell us about your role as Content Marketing Manager at Ordermentum?
Ordermentum is an ordering, payments, and insights platform for the food and beverage industry. Traditional pen and paper processes are replaced with technology that speeds up business operations. Ordermentum connects 28,000 Australian venues (including bars and restaurants) with suppliers, helping to increase efficiency, grow sales and improve profitability.
As the Content Marketing Manager, I work with different teams to help them reach their objectives, whether that's growth, product or Marketing itself. I'm responsible for creating the social media strategy and working on campaign and website content.
---
Marketing & Industry Trends
What type of impact has COVID- 19 had on your industry?
Obviously, hospitality was impacted by COVID and lockdowns in the past 18 months, but it's been so good to see how resilient the industry is. During the first lockdown in March 2020, there was a volume drop of 50% across the network and Australia. This continued for three weeks, but then volumes started to steadily increase to 80% of pre-lockdown levels - even before the initial restrictions were relaxed.
Since then, there have been similar drops and recoveries, especially in Melbourne and Sydney. Each subsequent time, trading volumes drop, businesses have pivoted faster, and customers respond. It's clear that Aussies won't forgo their food, drinks, and coffee, even when we can't go out anywhere!
Seeing these patterns emerge from the data means the industry as a whole is feeling positive about the future, even after all the uncertainty of the past 18 months. I think that some of the lasting impacts will hopefully be good ones. Many businesses had a chance to evaluate their business processes, and time to reflect is not a luxury that people who work in hospitality often get.
What is the most exciting trend or innovation happening in your field in terms of growth?
I find personalisation of communications and marketing one of the most interesting marketing trends. In some ways it's a little worrying to think about the data required to create those personalised communications, but at the same time, there's something exciting about receiving information that addresses your particular needs in an accurate, timely and non-intrusive way.
That last part is the key - if we can strike a balance and create personal marketing that doesn't seem creepy, it will seem more natural and less intrusive. And ideally this means it's more effective and pleasant for the intended audience.
As a marketer, what do you believe is the biggest challenge facing your industry in the future?
There are increasing channels and tools for communication, but people are getting information overload. They're paying less attention or are more cynical whenever they do pay attention.
This ties back to my previous point on personalisation. If we're able to personalise and tailor communications so they're giving people exactly what they need, when they need it (whether that's entertainment, an answer to a burning question, or customer support) then they'll engage and feel more connected.
I think that the overarching challenge for all of this is how each organisation will resource and scale the content that's required for personalisation, as well as the flow of content that's required for existing and new communication channels.
---
Tools, recommendations & sources of inspiration
What does a typical day look like for you? How do you structure your week?
I always plan my next day the night before. It helps me prioritise the day and I also don't worry if I can't get everything done because I know I'll review it and re-schedule it at the end of the day.
I also love having long mornings, so I get up early, meditate, go for a run, a swim, journal, and sometimes chat on the phone with a friend. I take it slow in the mornings because I live by the beach and it makes a huge difference to enjoy the water every day - makes anything seem possible!
Working in a high-growth company means that priorities change fast, so you need to be flexible and reactive. But personally, I feel a sense of accomplishment when I progress on bigger goals, so I always chunk out time in the week to work on projects that are important in the long term (headphones in, no distractions!).
What brands do you take inspiration from?
During lockdown, I developed a bit of an online shopping habit (though I've managed to curb it in recent weeks). Any brand that makes online shopping easy from start to finish has clearly created slick processes.
The Iconic wins for making online shopping seem risk-free and seamless, but other smaller brands are so impressive as well.
One that comes to mind is Andie swimwear. I never thought I would buy swimwear online for obvious reasons. But everything on their site is curated to make you feel comfortable buying an item many people hate purchasing. They have a quiz that determines what size fits you best, models with different body shapes, plenty of user-generated content that shows their product in the wild...it's all so well done.
I also bought sunnies online, during lockdown and Specsavers is another great example of providing a confidence-inducing buying experience for a product that I never thought I'd buy online. They have a virtual try-on tool that I loved and super-fast delivery. Kudos!
Software and tools recommendations: what is the one software you can't work without and why?
Everything in Google Workspace.
I don't know how we could have worked remotely if we didn't have their almost completely seamless collaboration tools. Imagine the pain of attaching files to endless email chains? What a horrible thought.
I absolutely love a live, working doc that everyone collaborates on, especially since I work with content. Thank you Google Docs.
What are three resources you would recommend for anyone working in your field?
General Assembly/Academy Xi - I've taken a few short courses to have a better understanding of different areas and to be able to speak the language of the people I work with.  For example, I did a Front End Development course to work better with developers. I also did an UX Course to understand UX Design. Everything stems from useful conversations, so these courses are great so you can bring more to conversation, even if you aren't pursuing a career in that particular discipline.
Mini Marketing MBA with Mark Ritson - As I didn't study Marketing at university, this short course gave me a great understanding of basic marketing principles. I'd recommend it to anybody that is looking into refreshing the theory behind the practice.
The Content Strategy Toolkit by Megan Casey. This is one of the first books I read about content strategy and how your strategy and management of your content is the key to content marketing that works and is scalable. It's hard to get that strategy right because it requires changing an organisation so you think content first. I'd love it if everyone in marketing would read this, because we're only going to need more content going forward and I'm a big advocate for creating an automated content strategy/content machine. I think they say a good marketer is a lazy marketer, but you have to the framework right.