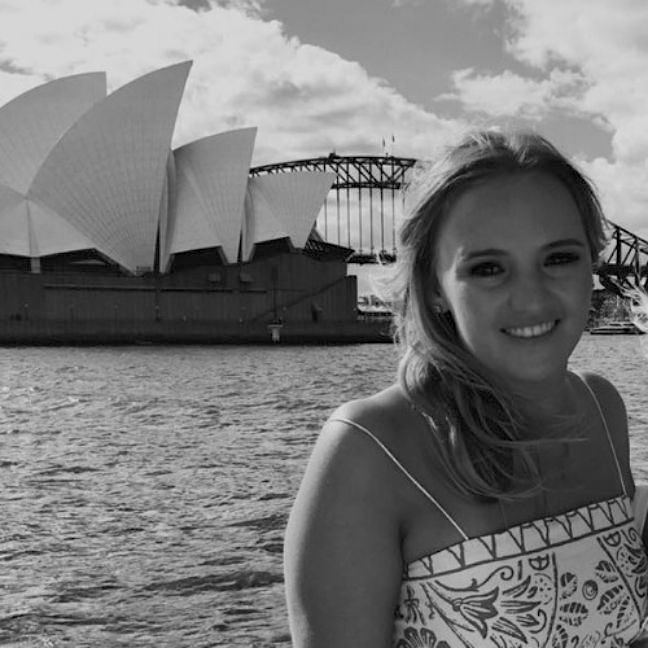 Marketing Head at Pacific Concepts on The Latest MarTech Trends in the Hospitality Industry.
---
At Marketing Trends we are discovering what drives Australia's top marketers. With origins that date back to 1976, Pacific Concepts has now over 50 restaurants across Australia and New Zealand. Hayley Wallace tells us about her dynamic role as Marketing Head, working on creative concepts across their seven dining brands, and which MarTech technologies she is looking forward to integrating into their business.
---
Career & professional background

Hayley, how did your career in marketing start?
I studied a Bachelor of Commerce, with a Major in Events Management and a Minor in Marketing at the University of Wollongong, I set in motion an early passion for the marketing industry.
My first position in a marketing environment was as an Events Manager with Surfing NSW. It was a role that required the application of many skills and brought with it many challenges and is where I started to realise the true power of marketing and brand management within a competitive industry. Since moving into hospitality – a fast-moving, highly competitive industry – I have seized great opportunities that have come my way, progressing quickly in my career.
If you hadn't pursued a career in marketing,  in which other industry do you think you might be?
My Mum was a PE teacher, and I have always been very interested in the mechanics of the human body and a holistic health approach. This inspired me to want to become a chiropractor. However, marketing and commerce were more appealing than studying chemistry and biology, to my dad's pleasure, who was a Commerce and Economics teacher.
Could you tell us about your role as Marketing Head at Pacific Concepts?
At Pacific Concepts, I lead a marketing team that manages the end-to-end marketing and brand functions across a portfolio of seven dining brands including The Bavarian, El Camino Cantina, Fratelli Fresh, Winghaus, Beerhaus, Munich Brauhaus and Bar Patrón, with over 50 restaurants across Australia and New Zealand.
The favourite part of my role is developing marketing plans and managing all media buying. This includes the creation of new product development, working on creative concepts, managing brand budgets, overseeing roll-out across internal and external channels and execution of campaigns. All media buys are managed internally across out-of-home, radio, print and digital channels.
---
Marketing & Industry Trends
What type of impact has COVID- 19 had on your industry?
COVID-19 has brought out the best in our business and team. We are and have always been, a creative, innovative, and fast-moving business and during COVID-19 we pivoted new and exciting business models, which saw the creation of new and exciting products, that we wouldn't have explored as a priority otherwise. It has been very rewarding to help the business go to market with these new products and it's great to see the support of our loyal customers towards these brands, as well as reaching new customers.
What is the most exciting trend or innovation happening in your field in terms of growth?
There is currently so much change and development within the marketing industry, and I see MarTech as an ever-important component for that change. One of the MarTech technologies that I'm looking to integrate into our business is mobile attribution, which highlights the connection between digital media and return on investment. It allows a business to review and analyse the cost of bringing a customer through the door and calculating the return on investment based on the 'spend' of this person. It also empowers our end-to-end analysis of the customer journey and revenue conversion.
As a marketer, what do you believe is the biggest challenge facing your industry in the future?
Understanding consumer behaviour will always be one of many challenges within the industry. As a marketer, I have seen the impact of Apple's iOS 14 privacy settings update on this field including the challenge of using targeted ads, the price increase of ads and the analysis of consumer behaviour on key platforms such as Facebook and Instagram.
In the current COVID-19 marketing environment, paid social is a cost-effective asset in terms of high reach and brand awareness marketing. However, since the update, Facebook Business users have seen a significant loss in the amount of data and profiling information that comes from targeting these ads, as well as a saturated digital ad market.
---
Tools, recommendations & sources of inspiration
What does a typical day look like for you? How do you structure your week?
Every day is different in my role. We're a fast-paced business that's always coming up with new ideas, so I try to keep my day as structured as possible by having a daily to-do list. However, it is often pushed aside when a reactive strategy needs to be implemented.
Prior to lockdown, I'd spend time in-venue focusing on local area marketing, styling and managing photo shoots. It is a very hands-on role across all aspects of the business. You definitely have to live and breathe all brands every day.
Mondays for me start with a sales analysis of the prior week across all venues, looking at any trends, highlighting positive results as well as monitoring any venues of concern. This is something I do daily to ensure I know where our focus areas are, whilst managing broader brand strategy and campaign planning.
I am part of the Senior Leadership Team at Pacific Concepts and all departments catch up for a weekly 'round table' meeting to share department updates. This is then followed by a meeting with the marketing team and national Food & Beverage Directors. This takes place to map out the week, manage priorities and forward plan.
What brands do you take inspiration from?
Messina (gelato), Camilla (retail), Smeg (appliances). These three specific brands are the type of brands that you instantly recognise by their unique but consistent style. Knowing who you are (brand identity), being different or better, telling an authentic story, always being contextually relevant, and consistent execution are the key pillars that define their strong brands for me. To be able to market an instantly identifiable product is a marketer's dream.
Software and tools recommendations: what is the one software you can't work without and why?
Canva is a newfound love of mine. With my team always creating new and original content, it gives us the opportunity to express creativity and bring visual ideas to life.
What are two resources you would recommend for anyone working in your field?
I monitor media platforms daily including the likes of UrbanList, Concrete Playground, Broadsheet, etc. They are a great resource for keeping up with industry trends, offers and campaigns by our competitors.
Harvard Business Review is a popular academic resource for business and marketing. I often find insightful marketing articles that are usually a couple of months ahead of "the buzz", which is a testament to the quality of the writers and how connected they are to industry around the world.