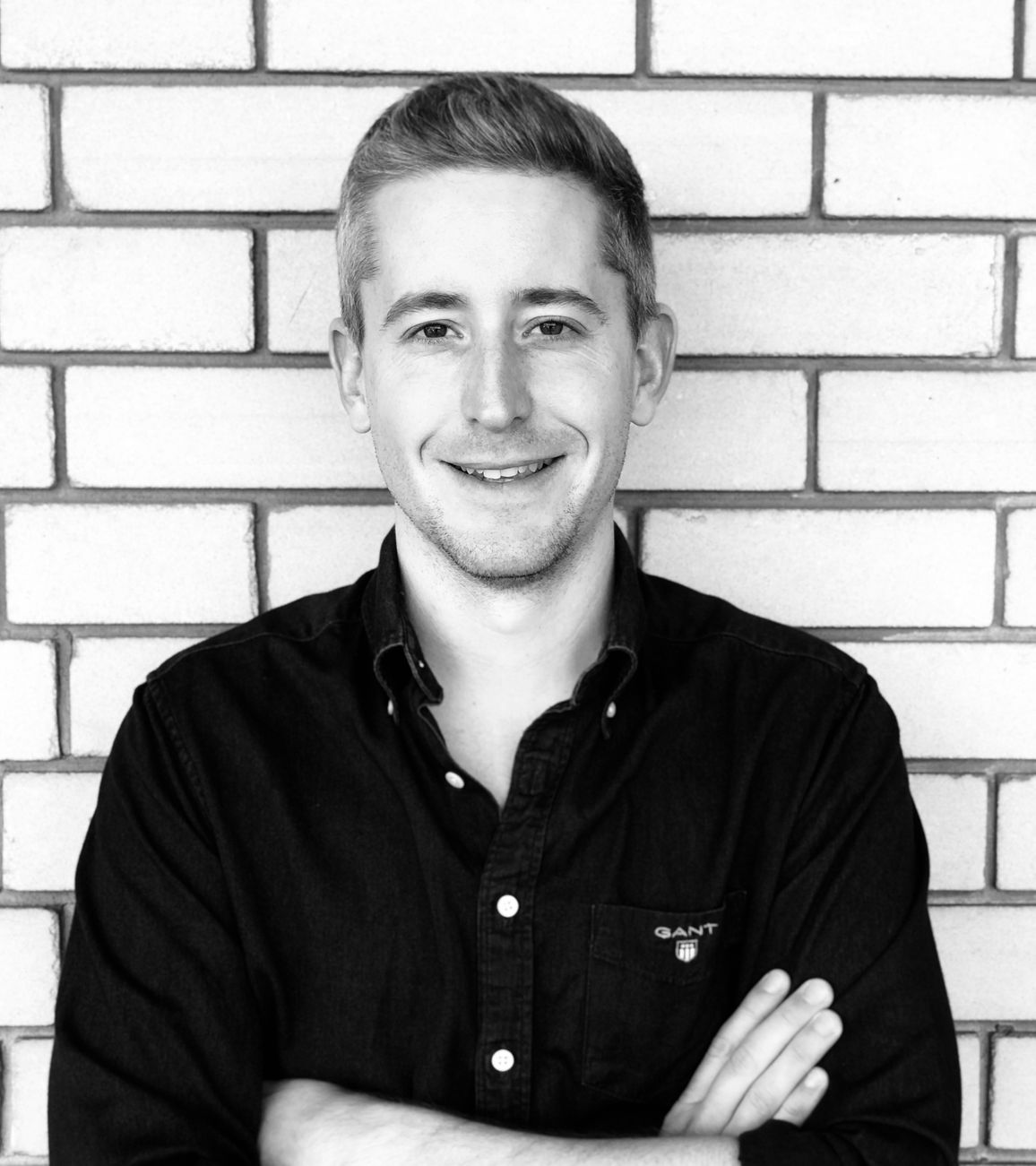 Head of Growth at Lyka Pet Food on the Startup's Exponential Growth.
---
At Marketing Trends we are discovering what drives Australia's top marketers. When James joined Lyka, an early-stage D2C Pet Food subscription startup, he was employee number five. Now, a year and a half later, Lyka is at a scale-up stage and has over 50 employees. Read his interview to learn how they managed to grow, James' professional journey and the trends and challenges he sees in the field.  
---
Career & professional background
James, how did your career in marketing start?
I did a Business Management Degree with a marketing component at Cardiff University, and after graduation, I moved back home to Bath. While I was figuring out what I wanted to do from a career perspective, I decided to set up my own gardening and labouring business with one of my good friends.
We created our own flyer to advertise our services using Photoshop and before we knew it, we were fully booked! So that was my first experience  using marketing to drive business to a company.
During that time, in 2010, another good friend had started his own web hosting business and was renting a spare desk space to a freelancer that did SEO for a living. After many conversations  about SEO and how you could help websites rank in Google, I started to become fascinated with digital marketing.
Ultimately that early experience led me to pursue a career in digital marketing and how I ended up getting my first marketing role at Party Packs in Somerset, UK. It was a very broad role, optimising their website, social media, promoting the company's products and managing their online inventory.
I later decided to move to London, and started applying for digital marketing internship roles, which led me to join Kaplan International Colleges. From being an intern, I later became an online marketing executive and then rose into a web analyst role, looking at web optimisation. I learned a lot there, especially considering the company's website was available in multiple languages.
From Kaplan, I moved to Hiscox, an insurance company, taking on a more senior analyst role and from there, after a few other roles, an opportunity appeared to become Head of Digital at a Fintech startup called Profile Pensions.
After three years at Profile Pensions, my wife and I decided to move to Australia. My first role here was at Zenith Media as Digital Director. Yet after 6 months, I decided I wanted to go back to the startup world!
That's how I found Lyka Pet Food and joined them as Head of Growth around 15 months ago.
If you hadn't pursued a career in marketing,  in which other industry do you think you might be?
I'm passionate about entrepreneurship. I've seen plenty of friends and colleagues start their own businesses and be successful at it, especially in founding their own marketing agencies and that's always appealed to me.
I also had a grad opportunity after university to work for a train operator in the UK. I always wonder how my life would have been if I'd taken that opportunity. I guess I'd be working for the train networks and still living in the UK!
Could you tell us about your role as Head of Growth at Lyka?
When I joined Lyka, an early-stage D2C Pet Food subscription startup, I was employee number five. We were still operating out of Parramatta Road in Western Sydney, in a former bakery. The kitchen to cook the dog food was downstairs and we had a garage space upstairs that we used as an office.
It was fascinating to be part of it from such an early stage. We were working at a garage, seeing the food being cooked below us, and the software engineer and I would help unload the meat deliveries on Wednesdays. It was very exciting and after all - don't all great startups begin life in a garage?
Now, Lyka Pet Food is a scale-up startup with over 50 employees and as Head of Growth, my main responsibilities are to hit our ambitious monthly and annual growth targets, which takes the shape of Active Dogs (i.e. Active Subscribers). So this primarily involves acquiring new customers at target cost (CAC), whilst keeping our existing customers happy, thus helping to minimise churn.
Alongside this, I also look after User Experience and website, ensuring we have a best-in-class customer account where customers have full control and a frictionless experience when it comes to managing their subscription.
Marketing & Industry Trends
What type of impact has COVID- 19 had on your industry?
Fortunately for us, COVID-19 meant an explosion in dog ownership (puppies and adopted pets), which led to a higher demand for freshly-cooked healthy dog food. And the fact that we offer contactless free home delivery  worked very favourably for us as well.
We portion the food based on each dog's personal information: age, weight, activity level, allergies or intolerances. From there, we customise a meal plan that's suited for each dog: the right recipe selection and the right serving size.
Then, we cook the food in our human-grade Sydney kitchen and relevant pouch sizes before freezing and then packing the box. The food is then delivered to people's homes and ready to be served. All the customer needs to do is simply defrost each pouch to serve.
Fortunately, we were able to grow significantly during the pandemic last year. And we're seeing that growth carry through into 2021 as well.
What is the most exciting trend or innovation happening in your field in terms of growth?
I think an interesting trend coming up is related to Creative. Particularly, the speed and quality of creative execution.
We live in an attention-driven marketplace and it's those marketers and advertisers who can leverage the attention economy, who I think will succeed. An interesting aspect in this sense is how do creative teams build and scale their creative on an ongoing basis that keeps delivering performance outcomes.?
I'm curious about the future of machine-generated creative and how teams can adapt accordingly to new systems and technology that build and produce creative assets.
As a marketer, what do you believe is the biggest challenge facing your industry in the future?
I guess the main challenges we are facing as marketers and growth specialists revolve around data, particularly iOS 14 and Apple's stance when it comes to user privacy, that has ramifications across marketing channels. So it will be interesting to see how advertisers adapt to that changing ecosystem and to the erosion of data quality, while still making the right decisions in terms of optimisation.
Tools, recommendations & sources of inspiration
What brands do you take inspiration from?
I pay a lot of attention to the direct to consumer space here in Australia. I'm a big fan of Tim Doyle and Charlie Gearside, who were at Koala and then went on to start Eucalyptus. I find their work super dynamic and agile when it comes to creative and media.
A big passion of mine outside of work is cycling and from a pure branding play, I love Rapha and the work they are doing when it comes to an aspirational image. Their products and styling is beautiful, with an unboxing experience that backs it up.
From a subscription perspective, Hello Fresh is leading the industry in terms of subscription food delivery and they've scaled up massively in Australia. I think they have a great approach when it comes down to UX and I definitely take inspiration from them.
Software and tools recommendations: what is the one software you can't work without and why?
We use Slack as our core communication channel, which I find great in terms of efficiency and communication and Trello for organising workflow and day-to-day activities. I also find Google Analytics super helpful for measuring web performance too.
Yet, we've built our own internal portal and database and that's definitely the one tool I couldn't work without because all our reporting,analytics and source of truth comes from there.
Which resources would you recommend for anyone working in your field?
Don't Make Me Think by Steve Krug is a must-read book for basic concepts in terms of UX, website optimisation and best practices. I'm a massive fan of this one!
How Brands Grow by Byron Sharp is another really interesting book about distinctiveness from a branding perspective and what that means for success.
A Hacking Growth, by Morgan Brown and Sean Ellis is a great book to understand growth marketing principles.
Besides books, other practices that I've found useful are:
Following relevant people on Twitter;
Joining a Network Slack Channel. In my case I joined the invite-only channel Demand Curve to interact with fellow marketing and growth peers and get insights on the industry; Reaching out to Sydney Startups Facebook Group, in case you need professional recommendations for your bootstrap startup.