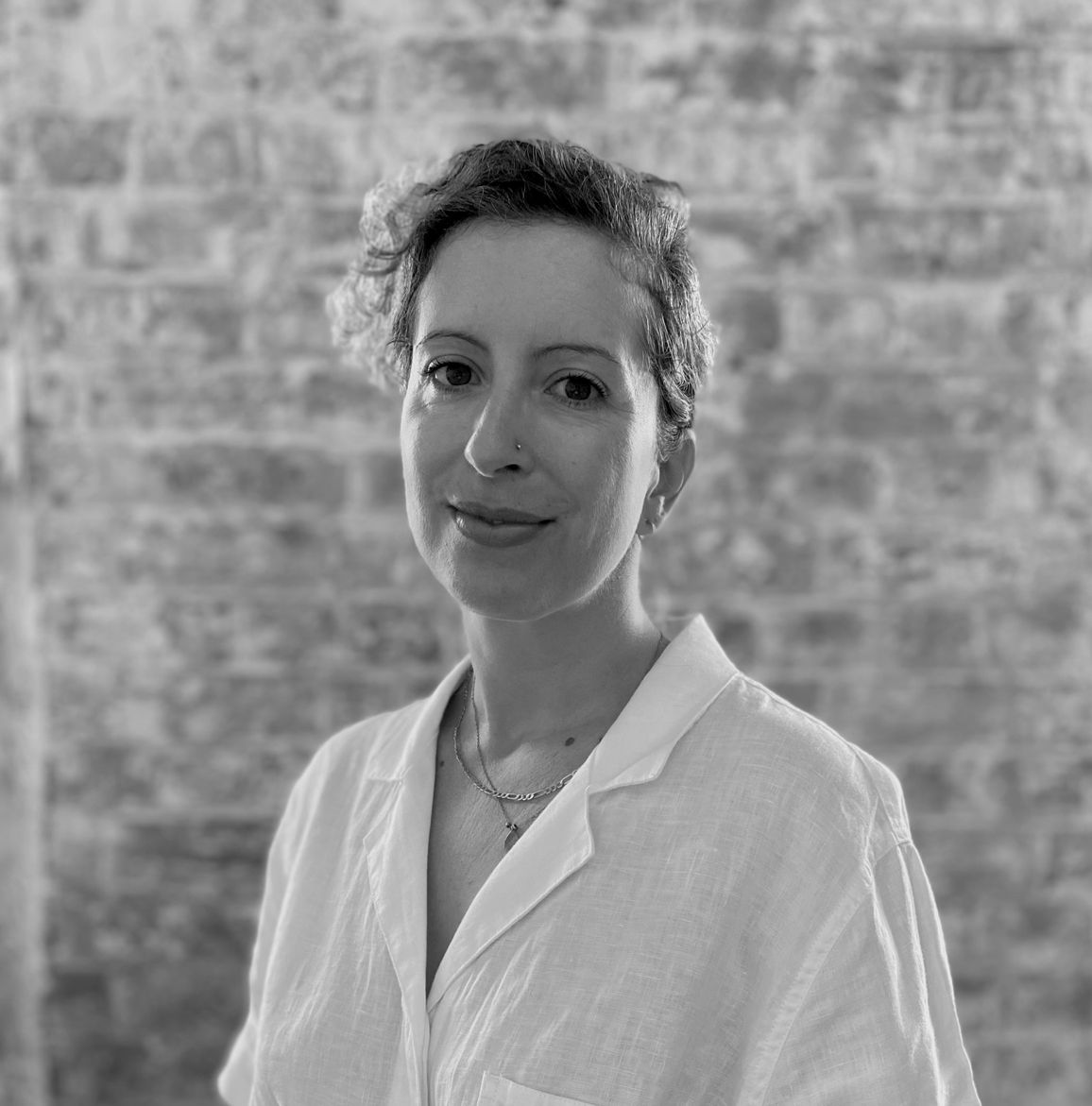 Head of Marketing & PR at Nourish Ingredients on Starting a Brand Journey in an Innovative Growing Industry.
---
At Marketing Trends, we are discovering what drives Australia's top marketers. Using precision fermentation, Nourish Ingredients creates fats and oils that can elevate and transform the taste of any type of food or beverage. In this interview, Head of Marketing, Jane Redfern, tells us about being at the start of their brand journey, her sources of inspiration, and the challenges involved in the plant-based industry.
---
Career & professional background

Jane, how did your career in marketing start?

My career kicked off properly in account management at the ad agency BBH (Bartle Bogle Hegarty) in London, where I was lucky enough to work on two pretty iconic global brands, Levi's and Johnnie Walker. It was an agency revered for its creativity, and while I knew at the time it was an incredible agency to have landed at, it's with hindsight I can really appreciate the level and quality of the work we did.
I worked hard at the feet of Nigel Bogle, an ad industry legend - and by that I mean my desk was located directly in front of his office - ha! But in all seriousness, working with the level of talent that BBH attracted, and being in his presence - as well as that of the also-legendary creative John Hegarty - was a masterclass in that powerful combination of creativity, strategic smarts and visionary thinking.

If you hadn't pursued a career in marketing,  in which other industry do you think you might be?

I've always loved music and the music industry and for a brief time, before heading into advertising, I worked at a big international music label and helped to organise live music events like the Glastonbury festival. That's a pathway I can imagine I might have gone down - until the inevitable burnout!

Could you tell us about your role as Head of Marketing & PR at Nourish Ingredients?
Nourish creates fats and oils using precision fermentation - and we are a platform for the food sector to use in any food or beverage product to really elevate and transform their taste.
It's for this reason that we have a huge opportunity in the plant-based and alternative proteins space, an incredibly exciting market, but one that also has its challenges because many people feel the taste of plant-based food just doesn't stand up to the real thing.
Our technology allows our fats to taste like beef, dairy, fish, or any flavour you can think of really. I took part in internal taste testing recently, and honestly, the taste transformation that using our fats and oils has on even the blandest of foods was mind-blowing.
I'm lucky enough to have the opportunity to work directly with the two founders and our leadership team early in the company's journey. One of the most important aspects of my role at Nourish Ingredients has been to help us define who we are as a brand.
We're only at the start of our brand journey and I'm excited about what's ahead of us as we take our story to the world and build Nourish into a world-class global brand.

---
Marketing & Industry Trends

What type of impact has COVID- 19 had on your industry?

Our lab and the majority of our team are located in Canberra, which, like many parts of Australia, until recently has been in lockdown. Our amazing team found ways to work around the restrictions to make sure we don't lose productivity - but I feel for all the companies and individuals who have been in our situation. We're all trying to navigate these difficult times as best as we can.

What is the most exciting trend or innovation happening in your field in terms of growth?
The world of alternative proteins is wildly creative and innovative, and hand on heart, I feel that what we're achieving at Nourish are some of the most exciting innovations out there. Our ability to customise fat flavour profiles to replicate many tastes is an innovation in itself - but we're not limited to the tastes we already know, and it's really exciting to think of the brand new food experiences ahead of us.
We believe that our fats are going to be a key driver for the explosion of the alternative proteins market, but they're also going to make a massive impact on the food sector as a whole.  

As a marketer, what do you believe is the biggest challenge facing your industry in the future?

Taste is one of the biggest challenges for the alternative proteins and plant-based space to crack - and that's obviously not a challenge that marketing can solve. But when you have a company like Nourish enter the market, who can make these products taste incredible, it's about changing people's perceptions and legacy attitudes towards plant-based food, so they want to jump on board.
A more diverse food system and more people eating sustainable sources of food will change the future of our planet.  As a marketer, there aren't really more important - or more urgent - issues out there that you get an opportunity to try to help solve.
---
Tools, recommendations & sources of inspiration

What does a typical day look like for you? How do you structure your week?
Like a lot of us these days, I work remotely and we've recently moved to the Byron Bay area after years of living in the inner city of Sydney. I love to get out of the house early in the morning, and it's pretty magical to be able to walk to our wild and beautiful local beach.
I find my mind is clearest in the morning so when I'm back at my desk I kick the day off on tasks that need more of a strategic focus. I have regular meetings with the Exec team, generally early in the week, as well as one-on-one touch bases with my CEO and COO. We work closely with a PR agency based in NY, so there's weekly calls with them too. I find working remotely it's even more important to get off emails and have real conversations with colleagues, connecting face-to-face where it's possible on video so it feels as personal as possible - especially during these strange, disconcerting days of Covid.


What brands do you take inspiration from?

The trailblazers in the alternative proteins space of course - the likes of Impossible, Beyond Meats, Eat Just. I'm not sure if it's still running, but I'd love to go to The Future Food Studio by Eat Just in Shanghai, where they held experimental culinary classes with high profile chefs, teaching people how to cook meat-free dishes with their plant-based products, like JUST Egg.
The idea got the creative wheels spinning for me - down the track there are so many imaginative and engaging ways that we can bring Nourish's products to consumers and customers to show them the impact that our fats have on the taste of food.
A company called Simulate has been incredibly creative in the way they market products like their Nuggs vegan chicken nuggets - going hard for the younger demographic with their retro-tech packaging, but doing it with a smile, and really leaning into their positioning as a food technology brand.
A brand outside our sector that never fails to impress me is Aesop - they always deliver a thoughtful brand experience that's cohesively and beautifully expressed design-wise - from their products through to every retail experience. While they're obviously a very different brand to Nourish, their packaging and product design was on my mind when we recently created a sampling experience for our potential investors.
And the last brand I'd like to give a final shout out to, with the humble product offering of toilet paper, is Who Gives A Crap. Their values drive every aspect of who they are as a company - from their profit-for-purpose business model through to their packaging, which looks fantastic - and their toilet humour never fails to raise a chuckle in our house.
Software and tools recommendations: what is the one software you can't work without and why?

Slack - it's a great way to feel instantly connected to your colleagues when, like me, you work remotely and can't just mosey over to someone's desk to pick their brains.

What are three resources you would recommend for anyone working in your field?

Podcast.  Almost everyone seems to have a podcast these days - in fact WeTransfer (yep, the file sharing platform) has a brilliant series called "Influence" on the history of advertising. The interview with Matthew Freud on the world of PR, rebrands and damaged reputations is utterly fascinating.
Newsletters & blogs - Obviously you could (and should!) sign up to a bunch of newsletters and subscriptions like Marketing Mag and Campaign to get creative inspiration, marketing news and trends from around the world.
I find it's hugely important to look outside of your own industry for inspiration. Since living on this side of the world, I've loved the Semi Permanent Festival of creativity and design, Vivid Festival Talks, and the Sydney Writers Festival.
General Assembly holds great workshops and talks for anyone looking to build on their understanding of digital and UX. Get out there and attend any events, webinars, workshops, meetups where you feel you'll be inspired or learn something to add to your toolbox.