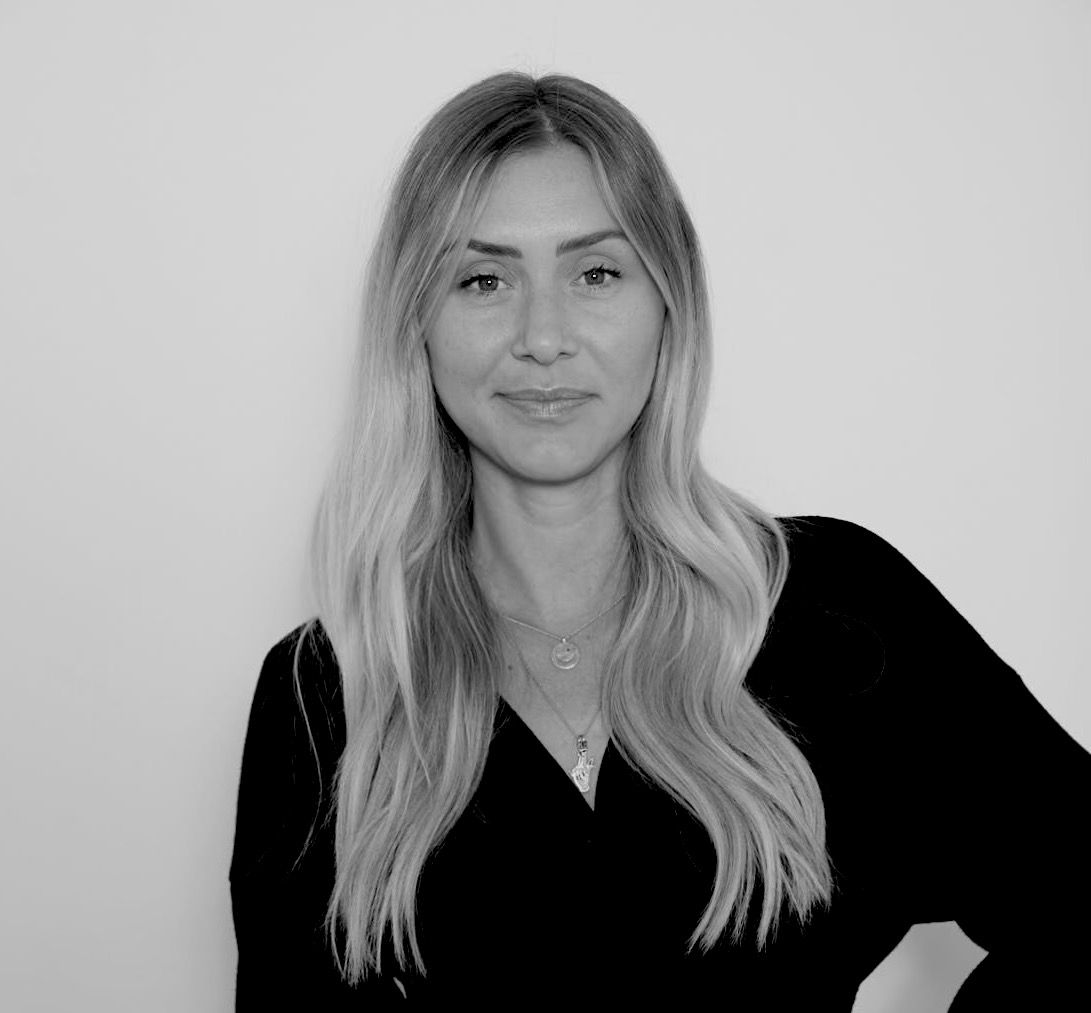 Marketing Manager, Partnerships & Events at v2food: On their mission to make a positive difference to the planet.
---
At Marketing Trends, we are discovering what drives Australia's top marketers. v2food is on a mission: create a version 2 of food that's better for our health and better for the planet. Jemima Fallows, tells us in an inspiring interview how the startup is addressing its purpose and the marketing challenges behind creating a plant-based meat movement.
---
Career & professional background
Jemima, how did your career start?
My career in marketing actually started by accident. I studied acting full-time, for about 10 years, and I was going to auditions quite a bit and needed a flexible job, so I was also working in bars and restaurants, as most actors do... From there, I ended up falling into hospitality PR and marketing on the side.
I have several different marketing roles across the years from there, in event management, marketing, PR - both agency and in-house. I really just tried things out until I found something I loved.
I can definitely say that it was never a planned career, it just happened as a natural progression.
What other career path would you have taken if you hadn't built a career in marketing? Would you still be interested in acting?
Well, for more than 10 years I was convinced that acting was what I'd always do. I went to a Performing Arts High School, and then I moved to LA for about three years, but after that I decided it wasn't really for me long-term. I couldn't handle the inconsistency.
So to be honest, I'd probably have ended up being a vet or working with animals in some way. I love the ocean and I love animals, so I probably would've explored that further if I hadn't ended up where I am today.
Marketing & Industry Trends
Tell us about your role at v2food and the company itself?
I started at v2food in August last year as the Marketing Manager across Partnerships and Events. v2food is an Australian startup, and we're on a mission to take Australian plant-based meat global. We have big ambitions and not a lot of time to achieve them all in, given the current state of our planet and the urgency to act now on climate change and agriculture, and the negative impacts we are having every day on the environment.
I would say we have a bit more work to do than your standard in-house marketing team, for sure, given that we are building a new category and taking on massive challenges, like changing consumer behaviours that have been prevalent for decades.
Obviously, we need to cover the main marketing objectives, increasing the bottom line for the business by selling products is crucial to our success, however we are also attempting to build a household brand name, and as we all know, that takes time, in fact, years.
We realise it's a big mission, and that we are in a race against time, but that's the nature of the business and the beauty in working for a company like v2, everyone is passionate and driven to achieve the same goals.Unfortunately, the way that we are producing and consuming meat is unsustainable. We'll need two planets to sustain the growing population, which is predicted to hit 10 billion by 2050.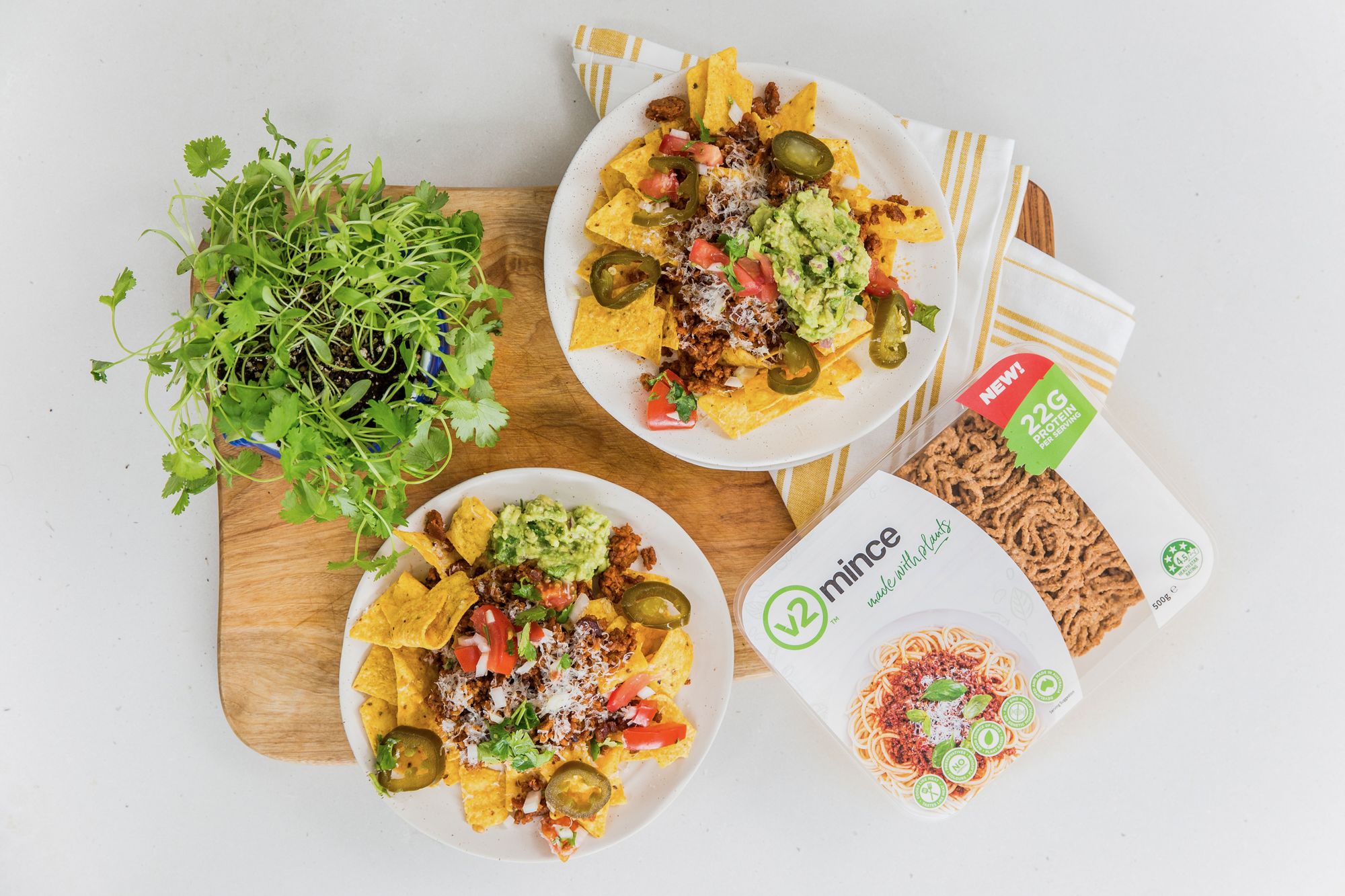 How is your marketing team built?
Andrew May is our Chief Growth Officer, and he's been with v2 from the start,  then there's about another 4 of us in the marketing team, including a Snr Brand Manager and Marketing Coordinators. We outsource as we need it in regard to creative. We try to centralise most of the process related to trade marketing, brand management and digital. But as any other startup, we do outsource components of the work.
How did the pandemic impact your industry and company?
It helped us understand how small actions can make a big difference to the future of our planet, to sustainability in general or to our health. So Covid, if anything, has probably shown us what we can do to make a difference.
As an Events Manager, unfortunately, I haven't been able to do much until now.
We did hold one event at the end of 2020, a pop-up Drive Thru, where we gave out free v2burgers without telling people they were plant-based until they were at the counter, which was a bit of fun.
It was the first opportunity we had to do a small amount of sampling, but we are hoping we can hit the ground running this year, and we have a couple of mass scale events in the works, including the Sydney Easter Show in April and the Good Food & Wine Shows across the country. Really looking forward to taking v2 to the masses.
What would you say is the most important or exciting trend?
From a trend perspective, it's been really interesting to see some of the big brands and QSR chains becoming involved in the industry and in plant based proteins. I love the fact that you can now walk into most major outlets and have the option of purchasing a plant-based alternative, a year or two ago, that would've been out of the question.
v2 started as the Rebel Whopper at Hungry Jack's and I believe we have now launched a Plant-Based Whopper option in 6 countries in APAC in just over a year.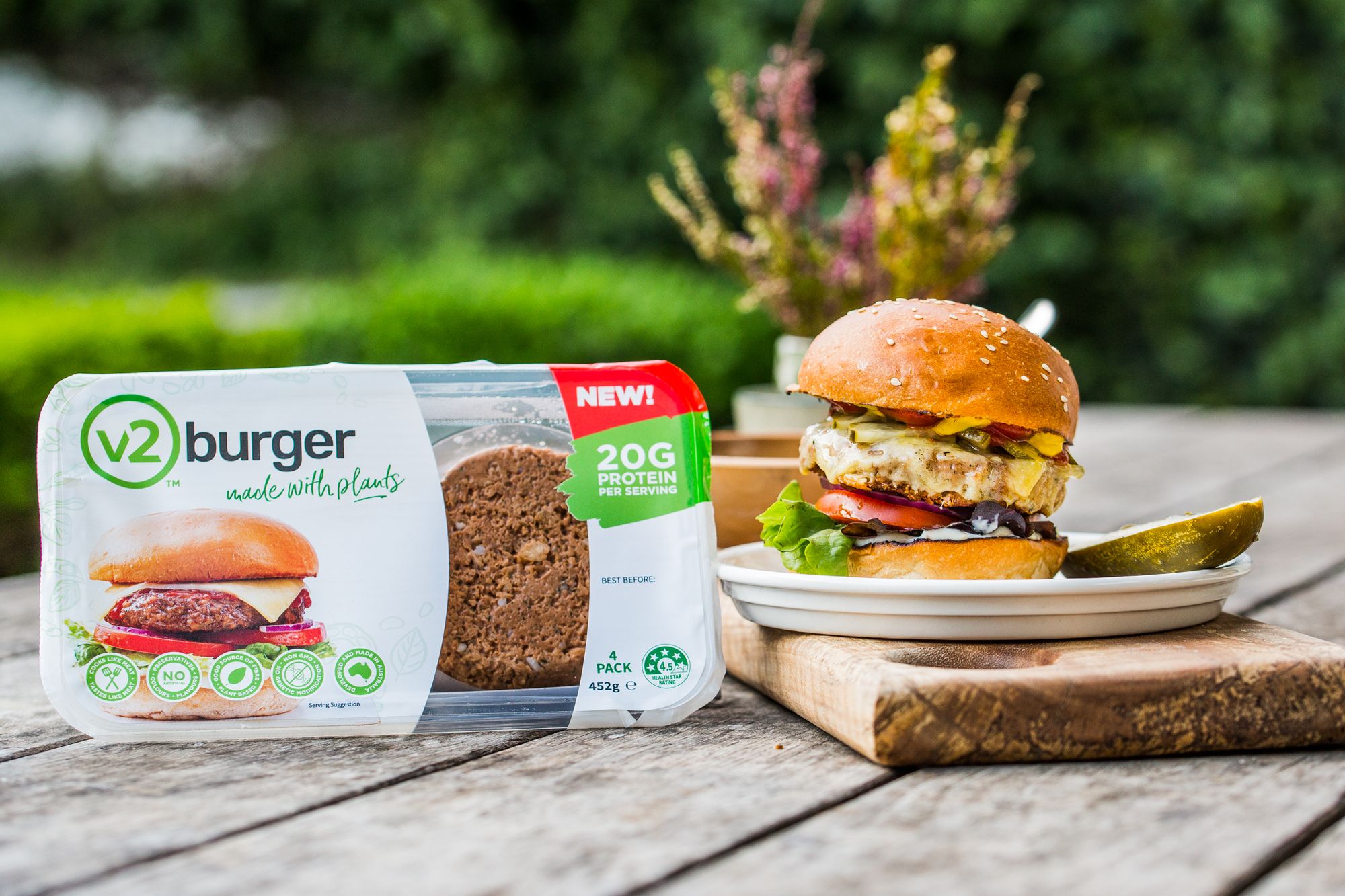 What do you believe is the biggest challenge facing your industry in the future?
The biggest challenge lies in educating people on exactly what plant-based meat is. There's a lot of work to do around that, but there's an equal amount of work to do on changing consumer behaviour and shifting traditions around eating and cooking that have been in place for hundreds of years.

There's constant development being done in our R&D teams at v2 focusing on the flavor of our products, the texture and on quality control. So there's a massive challenge in bringing people back to the category, who may have tried a vegetarian product once a few years ago and vowed never to try a PBM product again. It's almost like we have double the job to do in half as much time as you would in a brand that already has a rich history.
Consumer demand is growing, and Australia has the capacity to be the global leaders in the protein/plant-based meat industry. It really would be sad if we didn't reach that potential for some reason, or if people didn't allow themselves to access to the full information.
Tools, recommendations & sources of inspiration
How do you organise your days?
I'm non-traditional in how I approach my days, always have been, even pre-Covid!
I'm a really organised person naturally, and I plan ahead a lot, but I thrive best when no two days are the same. I love that more people are now enjoying flexible working conditions too, and I'll often break up my week with a day or two from home depending on my schedule.
I've also always been a believer in writing a list or a task of things to do so, you have the satisfaction of crossing things off when they're completed, and can list them out according to priorities.
Which software do you use?
Internally, we use Slack to organise our work, which is a lifesaver. It's great to have multiple channels, share files and images, and then also have a channel or two that's a bit more relaxed than emails. It's a great invention that made our work life easier, as long as you don't mind the multiple work streams and chats and can find the off button when  you go away!
We also work across Adobe Creative Cloud, ClickUp and HubSpot to manage our content and Socials and Google Drive.
What brands inspire you?
Oatly, the Swedish Oat Milk brands have had some great campaigns lately.
They advertised on the Super Bowl recently with a short TVC that had no celebrities or big names in it or large production elements like most of the other ads do, it was literally  the CEO singing a song about their product in an oat field and it went viral. It had everyone talking about plant-based milk, which I thought was extremely clever.
In terms of events, I like what Bumble has done in the past in Australia and internationally. They activated the Bumble Hive a few years back at SXSW, which was pretty cool.
I like the way Netflix continues to innovate, they do a lot of strategic brand integrations, and then I follow a bunch of niche, up & coming clothing and food innovation brands on Instagram that inspire me constantly.
Which resources do you recommend?
I love podcasts. When I was offered the role at v2, Andrew, our Chief Growth Officer, actually sent me a podcast featuring our CEO, Nick Hazell, By Mark Pesce called The Next Billion Seconds. The podcast is about the v2 journey and how we were started, and then I love self-improvement podcasts, The School of Greatness is one I'm loving at the moment, or TED Talks is always a winner.
Inside FMCG. It keeps me up to date with daily updates on what's happening in the industry. Having a strong hospitality marketing background, FMCG is still new to me, I'm constantly searching for new sources of information and inspiration, both professionally and personally.
LinkedIn learning is actually a great resource, and most of the time it's free! They have short courses that you can just jump onto and execute in your spare time