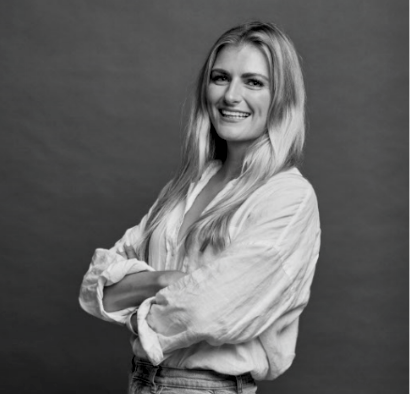 Head of Marketing at Amazon Alexa, ANZ on the Future of Voice as a Uniquely Personal Channel.
---
At Marketing Trends, we are discovering what drives Australia's top marketers. Alexa, the voice assistant developed by Amazon, allows users to use their Amazon Echo or Alexa-enabled devices to do things like play music, check the weather, and even flick on the lights or TV – without having to move. In this episode, Jennifer tells us about her exciting role as Head of Marketing at Amazon Alexa ANZ, the new trends in the core skillset of Marketing and how Voice can be a uniquely personal channel and tool brands can now use.
---
Career & professional background
Jennifer, how did your career in marketing start?
I'd always dreamed of being that cool lawyer you see in the movies (!) and began my Uni journey studying Business and Law in Dublin, Ireland. However, I quickly realised that my attention was more drawn to marketing strategy assignments than legal tutorials. So, I scrapped the Law, and completed a Masters in Marketing to set myself up.
I was lucky enough to be accepted onto the Telefonica Graduate Program in London, taking on a B2B marketing manager position. And it continued to progress from there, including a change of continent, too!
If you hadn't pursued a career in marketing, in which other industry do you think you might be?
If you'd asked me this when I was completing my masters I'd have said Law. But having more time and experience in role, I think I'd say business development/sales as I really enjoy working with external partners/stakeholders in a consultative capacity.
I touch on this in my role and have often been asked by mentors and leaders I've worked with if I'd consider a role in this area. It's not something I've ruled out in the future - I think it's important that people feel like the opportunity to pivot in career at any point is possible!
Could you tell us about your role as Head of Marketing at Amazon Alexa ANZ?
For sure! By way of first explaining the business I work in. Alexa is the voice assistant developed by Amazon that is integrated into hundreds of products to create useful, entertaining and convenient features through voice.
Alexa allows users to use their Amazon Echo or Alexa-enabled devices to do things like play music, check the weather, find a recipe for dinner, and even flick on the lights or TV – without you having to move. All you have to do is ask Alexa!
Simply put, the marketing function at Amazon focuses on helping customers discover the joy Alexa can bring to their everyday – Firstly by building awareness of the Alexa brand and its capabilities for new and prospective customers, which we do through education and integrated marketing campaigns targeting everyday Australians.
Secondly, our role is ensuring we help existing customers get the most out of Alexa, by uncovering "surprise and delight" features, and helping them discover the hundreds of features and benefits available to them. We work across the full customer experience from acquisition to retention and engagement, with a continued focus on ensuring we showcase Alexa as a useful, fun and natural addition to Australian homes.
We work closely with the local product team to bring ideas and build brilliant experiences to create fun and make Alexa feel at home with our customers. It's a pretty fun gig, and no day ever looks the same!
---
Marketing & Industry Trends
What type of impact has COVID- 19 had on your industry?
I'll answer this in two ways. Firstly, from a general business perspective, we have actually seen COVID accelerate the adoption of smart speakers and Alexa-enabled devices, as people have been spending more time at home due to stay at home orders. Australians are looking at smart-home features and devices to make their time at home more convenient, easy and fun.
That said, we've also had to be more thoughtful about the content we promote to customers. For example, promoting transport and travel features (e.g. asking Alexa for a bus route to work) haven't been relevant while customers stay at home, but content like daily news updates from reliable sources, and content to help inspire and/or support people at home e.g. meditation, podcasts, music etc., have reflected the trends we've seen in the way customers now engage with Alexa.
As the pandemic and its impact to our "normal" ways of doing things, like going to the office, travelling to spend time with friends and family, etc., we've had to re-think the way we reach customers to engage them in the spaces they spend their time.
Pre-pandemic, investment strategies were previously weighted toward OOH placements, but with more time spent on devices at home, digital and social is far more prominent in our media plans and strategies.
Beyond media, creative work and production processes has changed tremendously - we have incredible agency partners that have had to be super-agile in the development and creation of campaign work, including the preparation of COVID-safe filming environments where stakeholders have dialed in virtually to enable collaboration, just as if we were on set. This has allowed us to maintain a high quality of work through this level of connected collaboration, even with restrictions in place.
What is the most exciting trend or innovation happening in your field in terms of growth?
I think I am directly involved in one of the most innovative spaces which is voice. I absolutely love being so involved in helping to carve the future of voice - both internally with Amazon Alexa but also with external brands. Helping businesses think about how their brand(s) can come to life via voice is a super interesting space – suddenly having to somewhat personify a brand can be super thought provoking – tone, gender, intonation etc. can be a challenge and brands need time and investment to build their approach.
Equally, voice poses as an incredible channel to reach customers through, but requires a completely different strategy. Marketers know their customers can be sensitive to how they are engaged with, and this is no different when considering communication via voice. For that reason, we hold an incredibly high bar at Amazon Alexa when it comes to the content we allow 3rd party brands to publish for consumer consumption.
I continue to be amazed by the ever evolving Alexa experience and the innovation that is happening to drive this. Alongside this, I am excited to see how brands continue to tap into voice as smart speaker adoption becomes commonplace and look forward to helping more Aussie and Kiwi brands do so.
As a marketer, what do you believe is the biggest challenge facing your industry in the future?
Like all marketers, we're as much creatives as we are strategists, and the resources and budgets to create bigger, better and more campaign work to grow our customer base and community is something we all ask our businesses for every year!
That said, as marketers continue to be challenged to deliver strong return for marketing investments, attributing the value marketing delivers in attracting new customers and building customer value are skills and metrics we all need to build into our campaign strategies and operations.
The core skillset of marketing is growing to be increasingly analytical, with the ability to track and measure impact from creative work. It's not all crayons and blank sheets of paper that we are working with!
The ability to understand and interrogate data to demonstrate efficacy and business impact are emerging skills that will help earn us a seat at the table with our business, better showing the value of marketing to the bottom line.

---
Tools, recommendations & sources of inspiration
What does a typical day look like for you? How do you structure your week?
No day is ever the same, genuinely. I usually sync with my team first thing in the morning, be it over Slack on via video conference, see how everyone is going generally before kicking off the day – it's important now more than ever to bring a bit of normality to the workday and regular check-ins with your teammates is imperative.
Then it can take one of many directions - we could be working internally to develop and plan for new product/feature launches, strategizing and planning new customer marketing campaigns, working with external brands or agencies, developing new retention strategies, launching new marketing channels – the list goes on.
We also spend a decent amount of time carrying out business performance reviews. This is a really integral part of the job as we need to understand how customers are engaging with Alexa so we can improve the experience or in some instances identify gaps – both in how they are using the product, and in the feedback they share with us in reviews and customer feedback. It is so important to stay close to what our customers are saying to ensure we are meeting their needs.
What brands do you take inspiration from?
Working for a global brand in Australia means my time is often spent ideating around ways in which we can create a brand experience that feels local and relevant for Australians, be it through product and feature improvements, or use cases that are relevant for Australian customers.
That in mind, I find my inspiration through brands that tap into the Aussie culture with ease like Budgie Smugglers and Koala. Both leverage culture as part of their brand story, and deliver campaigns that get their target customers talking. It's gold!
Software and tools recommendations: what is the one software you can't work without and why?
We use a lot of internally built tools at Amazon but from a day to day point of view, but personally I love to use OneNote to document everything – super easy, syncs with my emails and just keeps me in check!
What are three resources you would recommend for anyone working in your field?
Mentoring – the people around you, in your industry or otherwise are a fountain of knowledge. It is amazing what a 30min chat over a cuppa with someone you are inspired by can do.
Events – network and get inspired! Pull yourself away from the day to day and try and get out meeting people or hearing from industry leaders.
General Assembly – great training resource with plenty of choice, many at no cost.