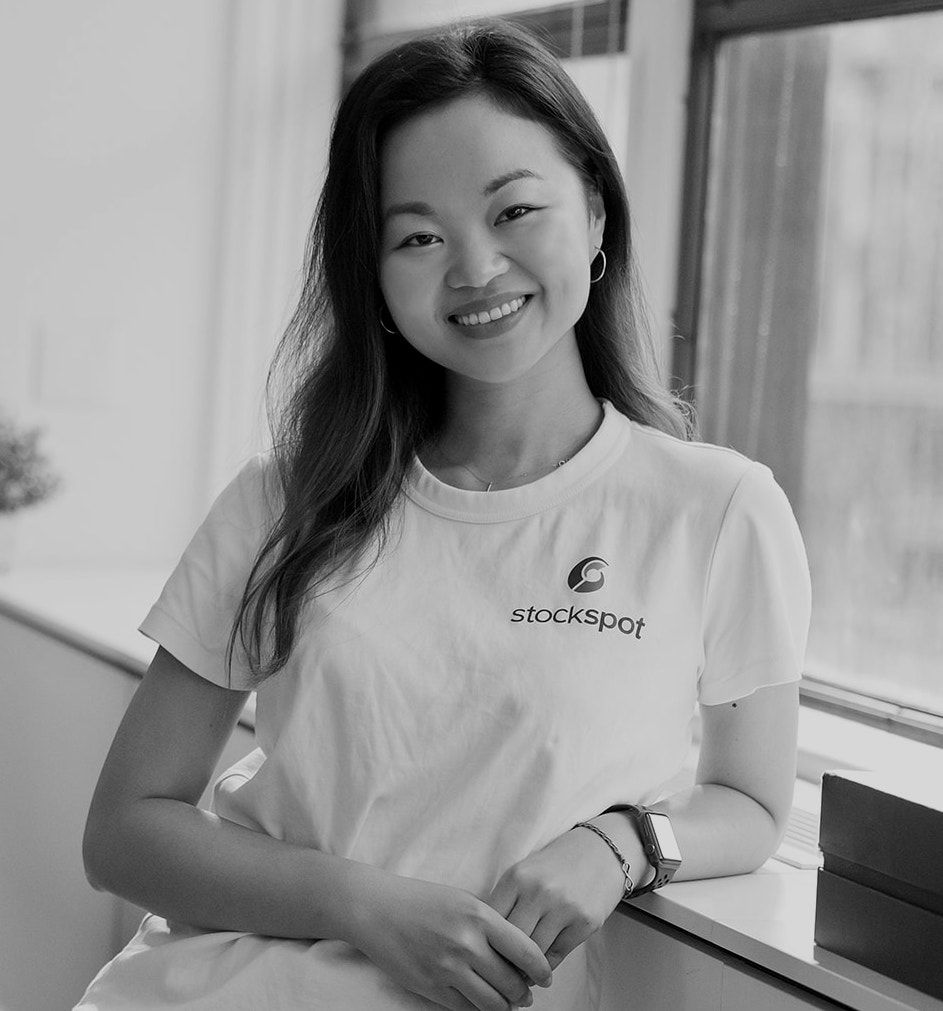 Head of Digital Marketing at Stockspot on the Upsurge of Online Investors Across Multiple Generations.
---
At Marketing Trends we are discovering what drives Australia's top marketers. Stockspot was founded in 2013 with the mission to help more Australians access expert investment advice and portfolio management. Jessie Lin tells us about her holistic role as Head of Digital Marketing, last year's factors that contributed to the industry's growth, and the upsurge of online investors across every generation.
---
Career & professional background

Jessie, how did your career in marketing start?

When I started university, I wanted to be an investment banker, so I majored in Finance. Halfway during my degree, I realised I didn't love it as much to pursue a professional career in it.
At that time, I started an amazing internship working as a Customer Experience Intern within a Marketing team. That's when I realised that Marketing was actually my thing.
I love the fact that it's a people-centric discipline. That it's all about storytelling and at the end of the day, if you believe in what you are doing, promoting a great brand, you can add value to people's  lives. And that is absolutely my thing.
If you hadn't pursued a career in marketing,  in which other industry do you think you might be?
Pursuing a career in Marketing was one of the best decisions I made in my life. Because I changed my mind fairly advanced in my degree, many friends and family advised me against such a risky move. Yet if there's something I learned in Finance, it's that with risks comes rewards. I love what I do and wouldn't change a thing about it.
Could you tell us about your role as Head of Digital Marketing at Stockspot?
At Stockspot, I look after our entire Marketing strategy, which is quite different from my previous role at Bupa. At Bupa, I had a specific role within a big team.
As a Digital Optimization Manager, I was in charge of improving the customer's digital journey and conversion rate. Now, I get to do everything: from generating more category & brand awareness, to driving more conversion, retention and loyalty.
I enjoyed my 'specialist time' and such a role can certainly have the same impact as a more holistic role. But now I love being a generalist marketer. It allows me to curate the story end to end, from strategy to execution. I love what I do.
---
Marketing & Industry Trends
What type of impact has COVID- 19 had on your industry?
Since the beginning of the pandemic, there's been an upsurge in the amount of people that started investing. Among those people, we've also seen more kids and women involved. I recently read an article that said 270,000 kids started investing in Australia. At Stockspot we have also seen 100% growth YoY for kids accounts.
I think the pandemic has made people realise the importance of managing their personal wealth. The stimulus packages, and reduced expenses such as lower mortgage rates, not being able to travel or go on holiday, gave people extra savings to start investing. Those two factors certainly had a positive impact in the industry and contributed to our growth.
What is the most exciting trend or innovation happening in your field in terms of growth?
Our industry faces a misconception regarding who our customers might be. Being an online investment advisory platform and being active in social media like YouTube, can sound to many people like we are 'millenial-oriented' or just aim at the younger generations.
Fortunately, that's not necessarily true. We're actually seeing more and more seasoned investors switching to online investment advisors. Simply, because they also want to manage their money smarter with our low-fee transparent investment service.
It's pleasing to see that it's no longer younger generations that are empowered by the world of digital.
As a marketer, what do you believe is the biggest challenge facing your industry in the future?
In Marketing, Privacy is obviously a top concern for everyone.
Another challenge for us marketers that's not as frequently mentioned, revolves around the idea of building a long-term and trustworthy brand. It's common to see brands that do great for a short period of time, but a year later you don't hear from them anymore. They're gone. Often, it's related to an unsustainable strategy and misusing marketing budgets. Other times, it is due to competition or the boom and bust of technological innovations in that particular sector.
The key to building a long-term and sustainable brand, with new competition constantly appearing, comes down to building that trusting relationship between a company and its customers. Build a great product that they can use conveniently, be there when they need you and communicate with authenticity and empathy.
Everyone loves a brand that's honest and helpful!
---
Tools, recommendations & sources of inspiration
What does a typical day look like for you? How do you structure your week?
I like to get myself ready before I start working. Going straight to emails isn't really my style. I love to do my morning rituals, like going out for a walk, getting my morning coffee and then coming back, ready to start.
I begin by checking the numbers from the previous day, looking into analytics for insights and reviewing the priorities of the day. Then we do a morning stand-up to understand what everybody is doing, but most importantly, our stand-ups allow us to check in with the teams and see how they are doing.
Working remotely has made it extremely important to connect and understand the circumstances of everyone in the team. Ask them how their days are and if they need help in any way.
In terms of the week, we organise the deliverables based on our strategy work and make sure we cover what is necessary for the goals we are trying to achieve.
Software and tools recommendations: what is the one software you can't work without and why?
I absolutely love Slack. It's easy to use, and it gives you that 'space' to ask questions that you would normally ask in an office.
Their latest functionality is supposed to mimic you dropping by someone's desk and start chatting, which is great. It makes it a lot easier than having to book a meeting just to explain or ask something.
What brands do you take inspiration from?
That's a really good question. I feel I'm inspired by a lot of things, but one that comes to mind right now is actually a little coffee shop in my neighbourhood.
They always offer good quality products by optimising their menu and using fresh local produce. They have excellent customer service - greeting customers by their names and making relevant recommendations based on their preferences. They even prepare my coffee order when they see me coming, before I get in the door! They solve a problem before it's even verbalised!
I think those personalisation components are very inspiring and worthy of scaling into a bigger organisation.
What are three resources you would recommend for anyone working in your field?
I recently completed a Behavioral Economics Certificate, taught by Irrational Labs Company, and absolutely loved it. I'm passionate about consumer behaviour and learning 'What makes people tick & what makes people feel good.'
Personally, I get more out of structured studies and find that if I read too many things in a disorganised way, I don't get to consolidate the knowledge as well.
YouTube - I use it as a learning tool because I find audiovisual content easy to learn from. Every time I want to learn about a topic, I enlist what details I want to understand about that topic and then tune into YouTube and start ticking my list. Creating my personal study playlist.
In general, I find that talking about what I learn with others and finding ways to incorporate the knowledge into my job, is the best way to own it. It's what allows me to keep growing professionally.