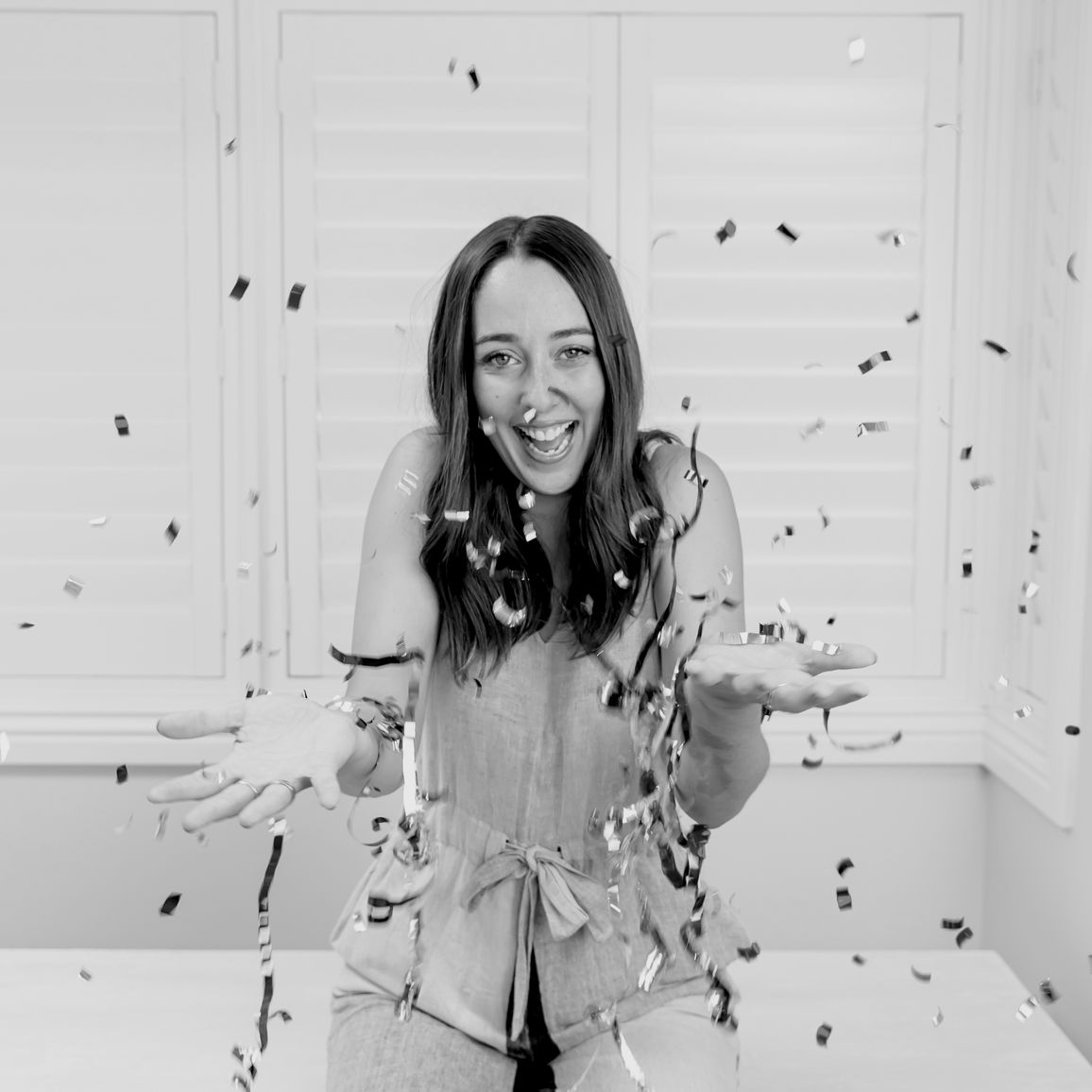 Owner of The Social Lab | Lead Digital Marketing Instructor @ General Assembly | Digital Strategy Consultant
---
At Marketing Trends, we are discovering what drives Australia's top marketers. Jordan Lomax is a Digital Marketing Instructor at General Assembly and the founder of The Social Lab, a group of freelancers who banded together to offer their skills across every area of digital marketing. Read her full interview to know how this unique idea started, the great benefits of working with freelancer digitals and her tips to organise her work.
---
Career & professional background
Jordan, how did you start working in digital marketing?
My whole family is in the creative/marketing field, with my parents owning a video production company in WA and my sister running her own mixed reality studio - so, it's always been on the cards for me. Although, when I finished high school I refused to follow my parent's path and was determined to forge my own - heading to uni and changing degrees a cheeky 7 times or so. I tried my hand in psychology, finance, economics, anthropology, - you name it, I tried it - still trying to convince myself I wasn't going to do marketing… yet I ended up doing a double degree in Advertising & Graphic Design #lol.
While I was studying, I had the opportunity through MFA to come to Sydney for a 1-month internship at MediaCom during my holidays. At the time, my sister was already living in Sydney, I was finishing my degree and I thought there was probably going to be more opportunities here - so plans to move to Sydney were made! I graduated from Curtin University (WA) and two weeks later moved east. I was very lucky to land a job at OMD Australia, as a Social Communications Assistant and Graphic Designer, one month later.
It was my first real job, and I remember thinking "university did not prepare me for this!" -  I didn't even know that Facebook had a backend!
Looking back, I think starting my career in an agency was great. It was a really good way to add well-known brands to my resume and get to work in major campaigns with big budgets, which taught me a lot.
If you weren't working in marketing, in which other industry do you think you might be?
If I wasn't working in digital marketing, I would probably be a full-time teacher (maybe… kids these days are savage!). I love teaching digital marketing at General Assembly, so if it wasn't in this industry, I'd probably be teaching something else.
How did you decide to create The Social Lab?
The idea came about in 2014. At that time, me and my sister were freelancing, as were many of our friends, and we all noticed that people and clients were constantly asking us for referrals.
We started building up on the idea that it would be really cool to start an agency that would bring all of these epic freelancers we knew together to service clients, but no freelancer wanted to go back to the full-time agency life (that's why we became freelancers in the first place!), and we didn't want the pressure of having to get enough work in the door to cover salaries for all of these amazing people.
So we started thinking: "How can we create a setup that satisfies the referral demand, gives us access to these professionals, without pressuring them to work for us full-time, and without us having to employ them full-time that also allows them to build their own business' on the side?" - and that's how The Social Lab started!
When we started, it was just 4 of us: me, doing social media, my sister, doing websites, a friend of mine, Sophie, doing copywriting, and another freelancer, doing Google Ads. From there, it kept growing. Any time we worked with a freelancer that we thought was amazing, we'd tell them about The Social Lab and add them to our books.
Today, we have 19 freelancers that we use consistently, offering services across digital strategy, graphic design, web development, interactive media, social media marketing and copywriting.
I think the reason why it works so well is that it allows the freelancers to have the flexibility they want, but also have "the shop front" and the incoming leads a lot of them may not have. In my case, this allows me to work with amazing people that I admire, without having to set up an agency with full-time staff (and the stresses that come with that!).
Marketing & Industry Trends
COVID -19: What role did The Social Lab play for its clients during the pandemic?
I think everyone working in digital marketing was in a very fortunate position throughout this pandemic. Businesses with physical locations suddenly needed a website, or an online ordering system, or the necessity to focus on their social media - which of course we could help with!
We tried to give back as much as we could to those businesses who were not so lucky - putting on many free online training courses for things like running your own Facebook Ads - with a personal favourite workshop being one we did in partnership with Plann (a social media scheduling app) - or partnering with business centres/groups that had a customer base who would really benefit from learning how to do their own marketing, like small business centres and coworking spaces.
We really understood that for many clients, COVID-19 meant marketing budgets had to be cut - and I felt like I was able to (I hope anyway!) help as many people as I could to be empowered to do marketing themselves, and put whatever budgets they did have into the media spend, and not on hours/retainer fees.
What is the most exciting trend or innovation happening in terms of digital marketing?
I think there are two major trends coming up, one exciting, one not so much.
CX (Customer Experience) is the super exciting one - in my opinion anyway! Up until recently, all marketers were focused on getting more and more people into the funnel, and considered their job done once the sale was done (#goodjoke). Nowadays, everyone's finally realising how profitable offering good CX and loyalty can be - with marketers starting to focus on getting repeat customers and increasing lifetime value.
I love the innovation happening in this space - with new loyalty platforms popping up everywhere (replacing the old $10 voucher on the birthday email!) and shaking up the way marketers are able to interact with their customers AFTER they've hit that almighty conversion.
Then, the not-so-exciting trend that has a lot of us banging our heads against the wall, is updates to tracking and transparency (Goodbye cookies and a not-so-welcome hello to iOS14). While it's made a lot of us have to rethink our strategies, it feels a little bit like we're back in 2004, it's also an exciting opportunity for new tech and software to enter the game. For too long, we've been complacent because that was the way it was, but we're now going to have to start innovating in terms of tracking and attribution! (Ps - if anyone solves attribution modelling and comes up with a solution, please do let me know)
As a marketer, what do you believe is the biggest challenge in the future?
I think one of the biggest challenges we are facing as an industry is related to a "misunderstanding" of what marketing is and what a digital marketer is supposed to do.
Five years ago, work seemed more divided. Nowadays, it's become normal to expect that digital marketers should be managing everything (you're a digital marketer? Great, you can do anything digital right?).
As I explained it to my partner (who is a mechanical engineer) - "Imagine one day you come to work, and suddenly you are the mechanical engineer, the civil engineer, the electrical engineer, the project manager, and also it would be good if you can also be the graphic designer on the side to make the project presentations look good".
Digital marketing has become such a complex and dynamic industry that each area should be a different job.
This is something that I really notice while teaching at General Assembly. It's such a fast-paced industry with changes happening weekly (if not daily), that I can't teach the same class twice. I love that and I find it very exciting, yet I understand that as marketers coming into the industry, it might be a bit of a challenge to deal with that level of expectation - and the constant need to learn new skills and strategies to keep up.
Tools, recommendations & sources of inspiration
What does a typical day look like for you? How do you structure your week considering you also do a great deal of teaching?
I love a good to-do list. I actually use paper and pen, which is not very "digital marketing of me", but crossing something off the list literally gives me a serotonin hit (that makes me sound like I have very bland days if that's my happy place - eeeek).
I divide my to-do-lists by days and I write on each one what I need to do in order to reach deadlines. I really need to plan in advance, especially the weeks I need to teach a full-day course, and juggling multiple clients at once.
Day to day, I pretty much schedule my time down to 10-minute intervals (okay, this whole answer is really not giving me a cool rep *facepalm*). But what I've really learned, especially in the last year, is what part of the day suits me better for different types of tasks. I'm not a morning person, so from 9 until 11 I do my admin work with coffee (x3). Then from 11 to 1, I do tasks that require a bit more concentration, like updating Facebook ads or reporting. After lunch, is when I'm more creative, so I leave my more creative thinking or design work until then - of course, I also squeeze in taking my beautiful pup for walks in between to get some sunshine!
What type of brands do you take inspiration from?
I like looking at big brands because they don't have any budget restrictions, and that makes them an amazing source of ideas (a gal can dream). Netflix is great on social media, so is Wendy's, the American fast-food chain. They both communicate as if they were human beings, and it's hilarious.
On the other hand, I also find a lot of inspiration looking at startups, because being small makes them find creative and witty ways to achieve their goals - there's a saying about how the best marketing comes from those with no budget (no idea where I read that, but I agree!).
I've read a lot about 'Bland Marketing' recently, which is all about brands selling typically "boring products" completely through their storytelling and branding - like Koala does for their mattresses or Who Gives a Crap with their toilet paper. I love these brands as good examples of how much a story sells - and always take inspiration from them - if you can sell toilet paper, you can sell anything!
My best advice though is to look for inspiration, not only at brands from your industry or well-known brands, but looking more widely too. A few weeks ago I saw Barilla (yep, the pasta brand) utilise Spotify to make playlists that perfectly aligned with the time it takes to cook pasta well - AMAZING! I would have never thought about looking for inspiration from a pasta brand, but what an epic idea!
Software and tools recommendations: what is the one software you can't work without and why?
If I had to recommend one software, besides Google Drive (yep, a classic), I would probably say Harvest, the hour tracking app, which I started using last year. Before that, on paper I was meant to be doing 30 hours a week, yet somehow I was clocking 50 or 60 hours. So, using Harvest allowed me to understand where all the extra hours were coming from.
It's very common in marketing, as a freelancer or working in an agency, to deal with the classic "Hey, can we jump on a quick five-minute call?", "Do you have time to quickly look over this?" or, "Can you make a slight tweak on this?" And when you start tracking all those small things, you quickly see where your time is being spent, and you can become much more efficient. It definitely changed the way I work.
What are three resources you would recommend for anyone starting a career in digital? Books, blogs, podcasts or platforms.
Instagram/Podcasts - The Daily Aus and S**t You Should Care About. These podcasts/Instagram accounts are not necessarily marketing related, but in my opinion, one of the most important aspects of digital marketing is knowing what's happening and being relevant at that moment. Especially if you are working with social media. So to me, knowing what's happening both in Australia and globally allows me to stay relevant.
General Assembly. Yes - I might be biased here - but I do believe that no matter how many blogs and books one can read, it's so invaluable to learn from professionals who are working in the field to share their wisdom and ways of doing things - and General Assembly is a great place to do so!
Book - Contagious by Jonah Berger. I recently read this book for the first time, and it's a great resource to understand what makes a piece of content go viral (if I had a dollar for every time a client brief is "make it viral!"). It's all about making ideas catch on and techniques for making it happen. It's super interesting to understand the logic behind it!