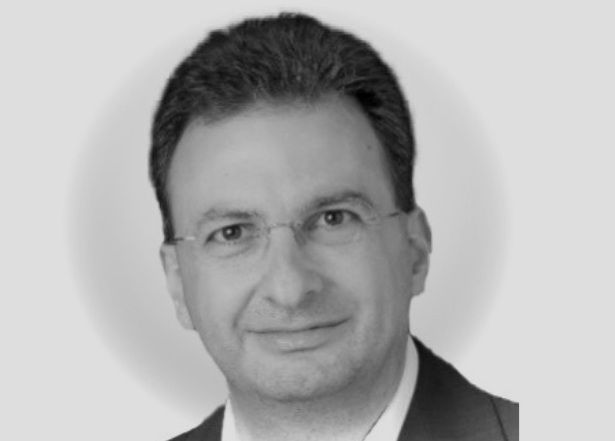 Chief Commercial Officer at Baraja on Transforming Human Mobility & Making Roads Safer.
---
At Marketing Trends, we are discovering what drives Australia's top marketers. Deep technology company Baraja, has reinvented LiDAR for self-driving vehicles. In this episode, Joseph Notaro tells us about his role as Chief Commercial Officer, helping strengthen the commercialisation of Spectrum-Scan™ for automotive integration, and why in Deep Tech it's important to always prioritise the human element.
Read the full interview here:
---
Career & professional background

Joseph, how did your career in Commercial Strategy start?

I've spent the last 30 years leading commercial strategy in the semiconductor market, where I have led research and development, business and market development, and worldwide sales at major automotive semiconductor brands.
I kicked off my career with global semiconductor leader, STMicroelectronics, working across marketing & applications in automotive for more than 20 years. Before joining Baraja, I served as the Vice President of WW Automotive Strategy and Business Development at onsemi. I've spent time in a fast-paced and innovative field on both the technology side and the R&D and sales / marketing side.
This uniquely positions me at an intersection, so I am able to zoom in on the day-to-day tech operations and zoom out to focus on the overall strategy and bigger picture.
If you hadn't pursued a career in Business Development & Commercial Strategy in the Automotive industry, which other professional paths would you have explored?

From a young age, I've always been fascinated with innovation, but it wasn't until later in life that I found my fascination with the semiconductor and automotive world, specifically the systems and components inside systems that allow for human mobility. I'm obsessed with learning how things work so my dream from a young age was to work for a toy company or a motor racing team on the technology electronics side.

Could you tell us about your role as Chief Commercial Officer at Baraja?

I joined Baraja in October of this year at a critical phase of growth to help strengthen the commercialisation of Spectrum-Scan™ for automotive integration. My experience in the automotive semiconductor market and relationships with various automotive Tier 1 suppliers, ecosystem players and OEM partners will help further expand Baraja's penetration in this market.
---
Marketing & Industry Trends

What is the most exciting trend or innovation happening in your field in terms of growth?

Everything! Baraja is a deep-technology company building the future of LiDAR technology to enable the autonomous future. Our Spectrum-Scan™ LiDAR is revolutionary technology that is used across self-driving applications from robotaxis to highway delivery and mining.
I'm excited to be a part of this company that is developing technology that will transform human mobility over the next decade and make our roads safer.

As a Chief Commercial Officer at Baraja, what do you believe is the biggest challenge facing your industry in the future?

Cost, size and power. Being able to manufacture LiDAR sensors at a lower cost than they are today and small enough to fit into the vehicle design, with winning technology. This will allow us to produce enough sensors at scale for automotive programs and provide the performance needed to enable L4 autonomy.
---
Tools, recommendations & sources of inspiration

What brands do you take inspiration from?

I admire many brands in different fields, Ferrari, Apple and Google. It is always important to understand why they are successful, and this is usually a combination of vision, strategy, execution, excellent managers and employees and understanding when is the right time to innovate.
I specifically look to brands who are solving a human issue with technology. In deep tech, it is often easy to lose sight of human issues, and with the automotive industry, approximately 1.3 million people die each year as a result of road traffic crashes so we truly are saving lives. Other brands that constantly prioritise the human element to its technology stand out against the rest.

Software and tools recommendations: what is the one software you can't work without and why?

During the recent COVID lockdowns we were able to continue working and collaborate globally thanks to tools such as Microsoft Teams. While in-person meetings cannot be replaced, we were able to at least work together and see each other. These tools also uncovered a hidden benefit. While we were physically distant, we had a glimpse into each other's personal lives: we saw children running into a room asking for candy or cats roaming on somebody's desk while we were talking. This helped make these interactions more personal and less "formal".

What are three resources you would recommend for anyone working in your field?

While training is always useful, I always suggest listening to the people in your company closest to the problem to be solved. As an executive, it is easy to drive initiatives top-down. If you do not put yourself in other people's shoes, you cannot really propose a solution if you have not deeply understood what the problem is. The employees closest to the problem can provide the insight needed to drive solutions and innovation. Be open-minded!