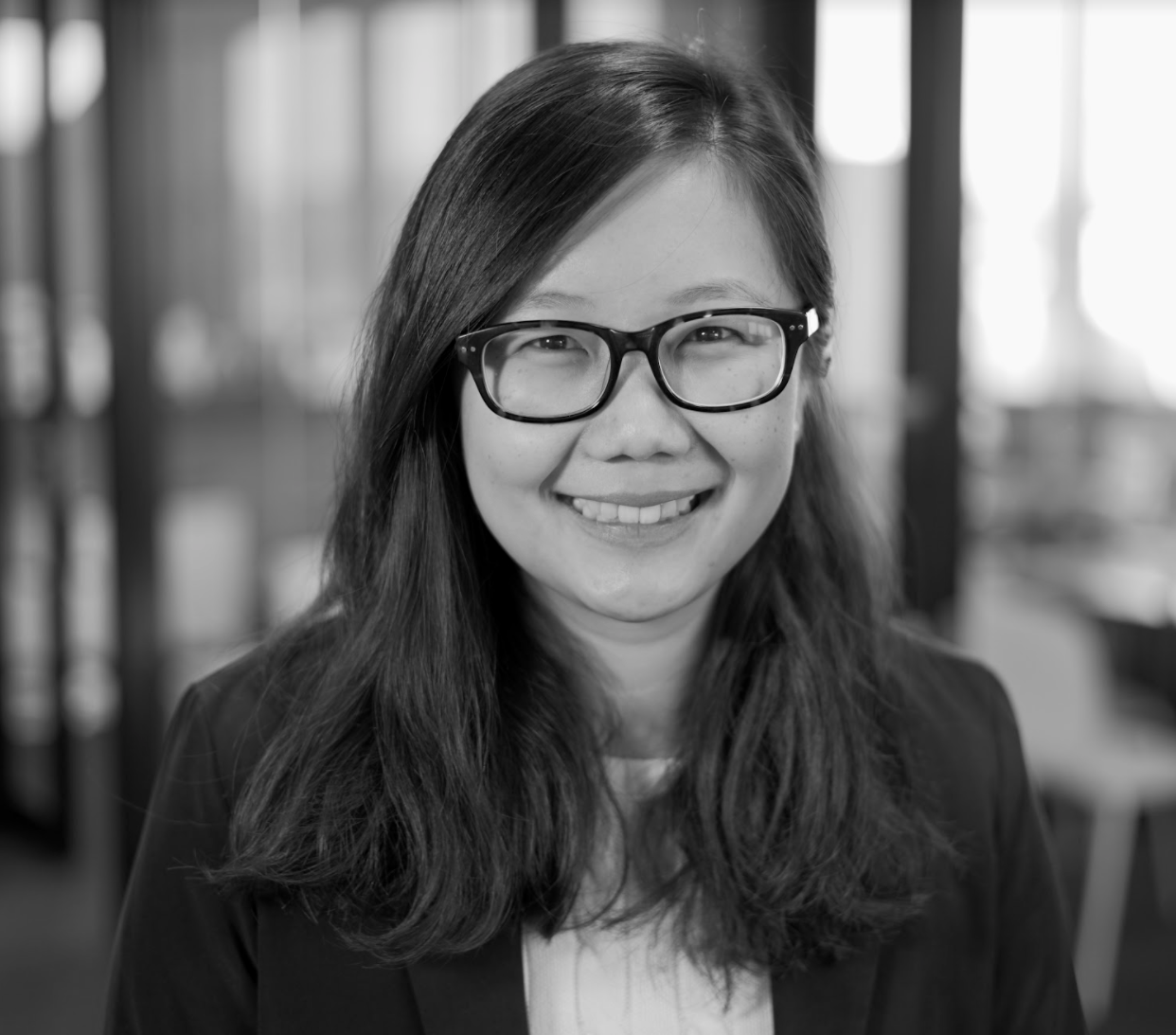 EVP - Strategy & Development at meldCX on Leading Product GTM, Internal Operations and Growth Strategy.
---
At Marketing Trends we are discovering what drives Australia's top marketers. In this interview, Joy Chua tells us about her role as EVP - Strategy & Development at meldCX, a software company specialised in providing CX solutions through AI and intelligent edge technologies. Read her story here!
---
Career & professional background

Joy, how did your career in marketing start?

Communication has always been a passion of mine. In university, I did a wide range of arts courses, part-time and internship roles to explore what I really wanted to do before I graduated.  I took courses that ranged from film studies to anthropology to creative writing to international politics; was a PR intern at a not-for-profit Women's Organisation and did sales at a high fashion brand.
Over time, I realised that Marketing allowed me to combine the best of sales and communications, creative design and writing. It was also a broad discipline with many soft skills that were easily transferable.
I started off at a small agency before landing my first marketing role at my previous company, AOPEN. After working in multiple global roles within the Group, I was then given the opportunity to help lead one of the Group's investments, which later became meldCX. I got to build its assets, marketing, channels and strategy from grass roots. I even participated in conducting campaigns and sat in on all the pitches to institutional investors for the series A.


If you hadn't pursued a career in marketing,  in which other industry do you think you might be?

Journalism. I'm drawn by how journalism is simultaneously a business, a public service and a watchdog. I also think it would be interesting to rethink the fundamentals of communication in a different lens to shape opinion and provide information to the public.

Could you tell us about your role as EVP - Strategy & Development at meldCX?

In my role I look after a range of portfolios including Product GTM, Internal Operations and Growth Strategy. My primary focus is to create marketing and partnership frameworks which enable our team to continue to lead customers in their digital transformation journey.
A lot of what I do revolves around problem-solving. Be it issues around supply chain management or business outcomes that our partners and/or customers would like addressed. The role means I'm at the forefront of a lot of decision-making, delivery and negotiation. It's a challenging role, yet I love it.
---
Marketing & Industry Trends

What type of impact has COVID- 19 had on your industry?

COVID has definitely changed the way we look at events and run marketing campaigns. I'm sure a lot of us have had to pivot from having physical events and interaction to an online presence or digital experience for our brands. We've also had to be really creative in managing "webinar fatigue" and navigating the new "sensory" remote marketing, unable to have a physical presence.
What is the most exciting trend or innovation happening in your field in terms of growth?

The growth and focus on data-driven insights [be it Artificial Intelligence or Machine Learning technologies]  and using that to drive business related outcomes. I'm really excited to have data backing marketing decisions and really understand how target personas are interacting with content or product.
The fact that we are able to use tech to map and track customer interactions not only through the web [clicks, impressions, dwell times] but physically, through stores using AI-powered sensors, means that as marketers we are able to craft and understand how to build and improve products and services that are driven by need.

As a marketer, what do you believe is the biggest challenge facing your industry in the future?

Regulation of technology. As personable data becomes more of a commodity, we will need to do more to make sure that it is monitored and used in an ethical and secure way.

---
Tools, recommendations & sources of inspiration

What does a typical day look like for you? How do you structure your week?

Working in a global team means there is not really a typical day but I love the pace that our teams work in!
I usually start off my week with internal team meetings to align on the tasks for the week that the team is working on.  I tend to keep them within 30 minutes. I'm a huge believer in effective and outcome-focused communication.
Mondays are usually the best times for me to work on any content writing, strategy planning and budgets as I get the headspace to plan with our APAC team. North America and European Markets are not online until later in the day.
Tuesdays to Thursdays are usually reserved for customer, partner and internal ops meetings. On Fridays, I usually end up with internal meetings with my own team to take stock of the week and assess any hold-ups or items for immediate attention. It is also the day when our Executive Leadership team catches up to align on the business.  
What brands do you take inspiration from?

Canva. The Canva brand combines everything that I believe in:
Being passionate about your discipline.
Working on the pain point that will improve the industry you are working in.
Using technology to overcome challenges.
Creating a product that clearly services this market's needs and delivers value.

Canva is now a decacorn in the world of equity, one of the few startups making money, and also led by Melanie Perkins, an Australian woman who also did communications at University!
Reading how Melanie Perkins started the journey of Canva has been so amazing and is very relatable especially in my current role.
Software and tools recommendations: what is the one software you can't work without and why?

Asana. I love making lists and ticking them off! Asana helps me stay on top of my deliverables and also gives visibility to my team as to what I am working on.  It allows myself and the team to have transparency as to what is important and urgent, which is especially useful with all of us working remotely!

What are three resources you would recommend for anyone working in your field?

Keep a reading list - I am an absolute bookworm. Reading helps engage my mind in a different way. I'm constantly switched on due to the time zones and reading helps me turn that energy into an internal reflection process.  Some of my favourite books include:
Follow key influencers and groups on LinkedIn (they don't have to be in our industry!)  - They help me understand different perspectives on key issues, provide encouragement in the journey and help broaden my horizon. Some of the people I follow include: Simon Sinek, Sara Blakely, Dharmesh Shah.
Have a mentor - Having someone who has been on the journey before is so valuable. Have someone who believes in you when you don't, can see two steps ahead of you in your career trajectory and offer advice even when it's not something you want to hear.  
I think it's also important to have someone hold you accountable and keep on you. Someone who keeps helping you understand the "why" to your decisions and keeps you focused on your purpose and outcome.