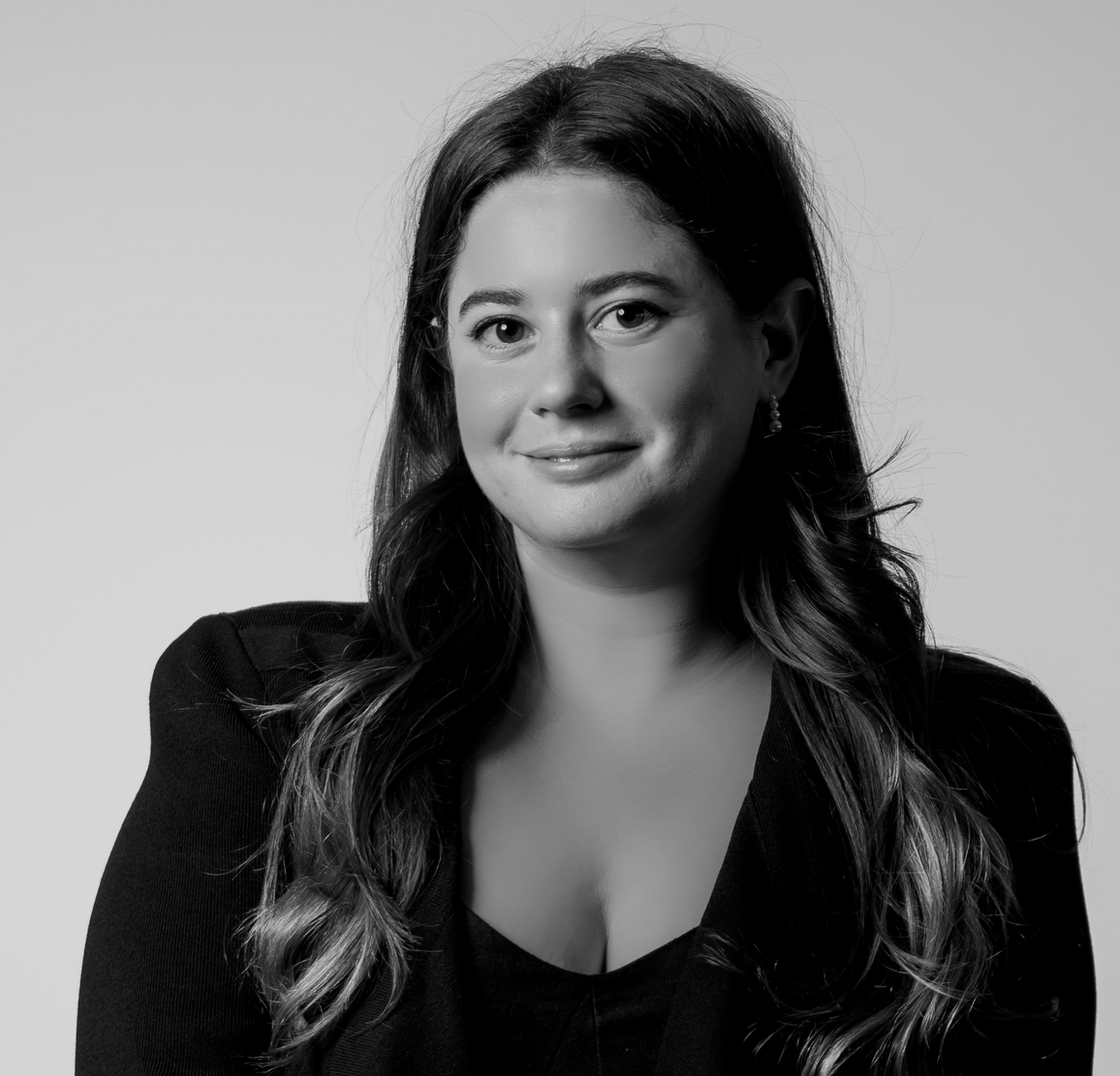 Head Of Marketing at Slyp on Connecting the Online and the Offline World to Market Smarter.
---
At Marketing Trends we are discovering what drives Australia's top marketers. Jude Blankfield started her career in PR and Journalism and made her way into her dream job as Head of Marketing at Slyp. In this episode, we talk about the challenges involved in connecting the online world with the offline world to market smarter and why the hardest, yet most exciting part of her job is helping solve a problem people don't know they have.
---
Career & professional background

Jude, how did your career in marketing start?

I actually started my career in PR working at a boutique agency called John Doe based in London - my main accounts were PlayStation, W Hotels and Vice Magazine.
I moved to London when I was 19 to do work experience and ended up spending a few years there. I gave both journalism and PR a shot, and realised pretty quickly that PR was the side for me. I think it's fair to say I was blessed with the gift of the gab and that definitely helped!
After London, I spent a few years working in PR agencies back in Australia and loved it, but decided that I wanted to learn more about marketing and how to strategically build a brand. My first proper 'marketing' role was managing partnership marketing for luxury brands.
This was an amazing opportunity as I was able to learn from some of the world's leading luxury brands how they targeted, and retained, a small niche audience of high net worth consumers, and also how global marketing plans played out on a local scale.
Itchy feet got the better of me and the next move was over to New York where I landed a marketing role at Rokt, an Australian marketing tech company founded by ex-CEO Jetstar, Bruce Buchanan. This was a transformational opportunity for me - I learned about B2B marketing, the tech world, working in a start-up and most importantly how to be a marketing leader.
All of this experience led me to my dream role late last year when I was incredibly lucky to take on my most exciting challenge to date as Head of Marketing at Slyp.

If you hadn't pursued a career in marketing,  in which other industry do you think you might be?

I think I might have been a screenwriter or an author. My brain is constantly filled with creative and crazy ideas which I get to play with sometimes in Marketing, but about 20% should probably be reserved for Hollywood movies only!
I loved creative writing as a kid. One of my earliest memories is writing a 'newspaper' that I would deliver to my family around the house. I think I did a few editions of it and I even interviewed people outside of my family for it. After this, my parents signed me up for lots of school holiday programs and after school workshops focused on writing and creativity - this definitely helped shape who I am today. My grandfather, dad and sister have all written books so it's in my DNA too.
Could you tell us about your role as Head Of Marketing at Slyp?

As Head of Marketing my job is to educate both consumers, and merchants in the problem that we solve, and the benefits of our technology. Slyp is a FinTech focused on creating a seamless customer experience - our mission is to ensure every person in Australia (and eventually the world) has access to smart receipts in their banking app and eliminate paper receipts, for good. The hardest and most exciting part of my job is that we're solving a problem people don't know they have.
In short, I spend most days looking at different ways in which we can raise awareness of the humble paper receipt and the antiquated role it currently plays in the shopping experience. This includes working with our PR agency on media angles, supporting the sales team as they bring new merchants into the network and perhaps most importantly collaborating with both banks and our merchant partners to educate their consumers on the Slyp Smart Receipt experience.
A big part of this too is building the Slyp brand - because we're both B2B and B2C, we need everyone to know who we are and more importantly trust who we are. We're changing consumer behaviour in a really big way and how we influence this through trust in our brand plays a huge part.
I think I have the best job in the world to be honest with you! I get to let people know that their lives can be made easier and change something so big, it has the potential to impact the behaviour of almost every human on the planet.

Marketing & Industry Trends

What type of impact has COVID- 19 had on your industry?

The tech industry has been lucky throughout the past year to experience exponential growth - likely because we're out here solving problems, and in times of uncertainty people look for solutions and ways to make their lives easier.
In FinTech particularly, companies like Afterpay and Xero had already started becoming household names, so off the back of their success I think people started looking at FinTechs as having mass market appeal rather than being niche or behind the scenes players.
On the consumer side, we've seen such a significant shift towards contactless payments amidst COVID-19. It's quite normal now for retailers and venues to offer card only payment options to limit human to human contact so receiving a frictionless digitised receipt is the logical next step in the checkout experience.
What is the most exciting trend or innovation happening in your field in terms of growth?

Traditionally financial services, particularly the four major banks, haven't been great at collaborating with each other and have focused instead on competitive points of differentiation which generally doesn't do much for the customer.
What we're seeing now is FinTechs coming in and saying 'hey, we've created a product that improves the customer experience, but we want it to be available to everyone not just your customers', and the banks are not only utilising the tech but helping fund the build of it too.
All of the major banks have venture capital arms now looking to invest in innovative digital solutions that benefit customers. Unlike traditional VCs, the banks are less focused on huge financial returns and more focused on the customer. Given the banks have some of the largest tech budgets in the country, this is a huge positive for Fintech growth and for accelerating digital innovation in customer experience.
As a marketer, what do you believe is the biggest challenge facing your industry in the future?

Traditional methods of marketing are going to have less and less of a cut through as consumers get savvier - marketers need to turn up with what customers want, when they want it. Data will continue to play a big part in this - consumers (and businesses) expect a personalised and relevant message, they don't want to be chased around the internet by a pair of shoes they already bought in-store.
When looking at customer journeys, marketers need to remember that there's a lot of offline behaviour that we're not necessarily tracking, or reaching them during. I think we'll need to start being smarter in how we connect the online world with the offline world to market smarter, not harder.
Tools, recommendations & sources of inspiration

What does a typical day look like for you? How do you structure your week?

I'm a slave to my to-do list, if it's not on the list, it doesn't happen. At the end of each day I write my to-do list for the next day, and in the morning I add anything to it that pops into my head overnight. The list is usually sorted based on time sensitivity and effort required. I try to knock over most urgent items first, followed by any low effort high impact items.
A typical day is a mix of meetings and work blocks. I always schedule 20-min blocks in my calendar on big meeting days to make sure I have time to catch up on any actions and get on top of key pieces of work.
I generally load most of my meetings into my Tues/Weds/Thurs - this allows me to bookend the week with time I can spend putting my head down and getting into chunkier pieces that may need more time and concentration.

What brands do you take inspiration from?

I've always loved how Apple has put the consumer at the heart of their marketing. Their campaigns are always emotive, human and focused on fitting seamlessly into a consumers' life rather than changing it. It's one of the most innovative companies on the planet yet the feeling you get from most of their brand work is, 'oh yeah, why didn't I have this before?'.
I also take a lot of inspiration from D2C (direct to consumer) or FMCG challenger brands like Dollar Shave Club and Who Gives a Crap. They have 1/100th of the budget that the big behemoths do, so they have to be more creative, risky and arguably more focused on driving retention and loyalty to ensure ROI.
My favourite part about marketing has always been making consumers feel something for a brand - these guys do it really well for products which most consumers wouldn't normally have much of an emotional connection to.

Software and tools recommendations: what is the one software you can't work without and why?
Honestly, it's a boring answer, but I can't live without my calendar. I plan my to-do list entirely around what meetings I have and what time I have free - if I didn't have a calendar to remind me what's coming up I think I'd lose sight of what to prioritise and how to manage my time.
Also all the usual collaboration tools - Slack, Microsoft Teams, OneDrive etc. We are so lucky to live in a world of such great collaborative software especially when we're working from home and working with people in different regions. I'm a big fan of cameras always on - it's so important when working remotely to keep that feeling of connection with your team.
What are three resources you would recommend for anyone working in your field?
I start every day by reading The Australian Financial Review and TechCrunch. They give me a really good overview of what's happening in the business and tech world both locally and globally, and inspire me to get thinking about what could be possible that day if I put my mind to it.
I also love TDM Growth's 'Scaling Up' podcast with Ed Cowan - he interviews really interesting leaders in the start-up world and I've found it's a great way of understanding how leaders, particularly founders, think and act.