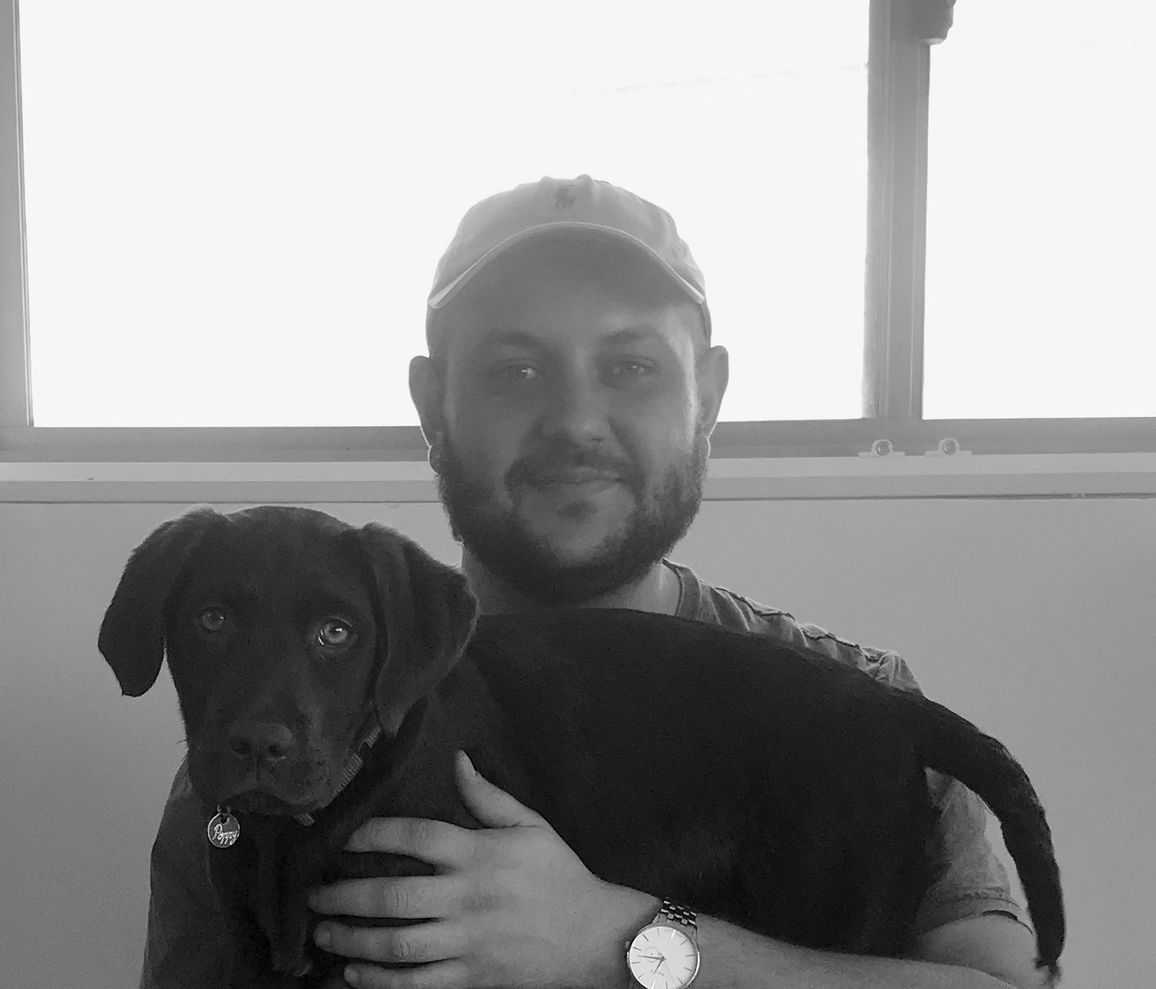 Head of Marketing at Mad Paws on Going Vertical in the Pet Space.
---
At Marketing Trends we are discovering what drives Australia's top marketers. In this episode, Karim tells us about Mad Paws' decision to double down on their entrepreneurial endeavours by going vertical in the pet space and the professional journey that led him to become the startup's Head of Marketing - one of the most rewarding experiences of his life to date.
Read it here ↓
---
Career & professional background
Karim,  how did your career in marketing start?
I've always had an interest in technology, more specifically in technology companies. When I was 19, I had a friend who was working at a small search marketing agency and they were looking for an account executive to do easy, simple jobs. At the time, I had no idea what an account executive even was. But I took the job, and that's how I got started in the industry.
Working at this small search agency, I started getting obsessed with Google Ads and understanding the fundamentals behind the different accounts and campaigns I was running. The budgets that I was managing at that stage were very small, maybe $5 a day. But I started building rapport with some of the owners of the accounts and I was committed to getting them as much as I could out of that budget.
I ended up learning an incredible amount and started taking on some bigger accounts. Eventually I got to work with clients that were spending up to $20,000 a day, which was quite a lot, considering I was 20 years old.
Then the biggest leap in my career happened, funnily enough, by doing online shopping. I distinctly remember, I was searching for Ben Sherman shirts. I typed it in and this other company came up in my search. I clicked on it, and I was like "this looks interesting, this can't be the most relevant page".
This other company's ad took me through their homepage, where I could see they had some of the best brands. Nobody had really heard of this company since they had been in the market for three months, and they were called The Iconic.
They seem to be bidding pretty aggressively on Google, but why was their ad sending me through to their homepage?  That didn't seem right! I thought these types of observations are the ones that get you a job.
So I looked on their jobs page and I saw that they were looking for a Head of SEM. As I said, I was like 20 at the time but I went ahead and applied for Head of SEM and basically wrote "Hey look, I'm not a senior manager. I've only been working for two years, but I know for a fact that you guys should actually be linking this keyword to this landing page, not your homepage".
Long story short, I became SEM Manager at The Iconic without really knowing what a startup was. Three weeks later, they sent me to Berlin to get training. I fell in love with the city and promised myself I would live there one day.
I was at The Iconic for about two and a half years, which was an amazing learning opportunity and had some great mentors. Then, the chance to move to Berlin came up, as I was offered the position of Global Head of Search at foodpanda.
There, I got to manage a team of 18 people, in 55 different markets, in 35 different languages with almost half a million euros per month in ad spend. It was such an amazing experience!
When I came back to Australia, I was in a very fortunate situation and had a few job offers to choose from, but I didn't want to join a big company, I wanted to join a small company with a vision. That's when I met Alexis, the founder of Mad Paws, the number one pet services' marketplace in Australia.
When I met the other founders, I realised they were all aligned with the same big vision and they've all got quite an incredible background that I could learn from. So I jumped on board as Head of Marketing and it's been one of the most rewarding experiences of my life to date.
If you hadn't pursued a career in marketing, in which other industry do you think you might be?
I enjoy most if not all sports, so I would have loved to become a professional golfer or a soccer player but that would have been a stretch goal. I love problem solving and my core skills are a combination of mathematics and logic, and that's essentially digital marketing in its simplest form. So I think all roads would have led towards technology-focused startups that have big, hairy goals.
Could you tell us about your role as Head of Marketing at Mad Paws?
My role is built around three main elements.
Firstly, Growth Marketing. Google, Facebook, anything ppc or performance marketing related. We're big on testing and marginal gains every single day. I'm rather proud of the team and the experimentation culture we've created.
Second, Design, Creativite & Brand. We are now one of Australia's biggest pet content producers, and soon to be one of the biggest producers in the world, so our creative pillar is one of our most important ones. The Brand & Design function is one of the newer teams within the business, but Soti, our Brand & Creative Director is very passionate & talented so I'm excited for the impact this team will create for our customers and Australian pet owners.
And third, retention, or loyalty. This is related to customer life cycle marketing and customer experience. This area of the business is like the glue between marketing, product, technology, and customer service where we constantly test in order to create customer and commercial value.
We are now nine people within the marketing team and we're working cross-functional towards company business outcomes which has been a great transition over the past 12-18 months since the start of the pandemic. Once upon a time, we were a one-dimensional growth-driven business, which is something every startup goes through. Now, rather than driving the organisation growth, Marketing is a support function for our delivery teams, which are working across a number of different projects and different revenue models.
Marketing & Industry Trends
What type of impact has COVID- 19 had on your industry?
We could say Mad Paws had a direct and indirect impact.
The direct impact was when the pandemic first started. It was terrible: people couldn't travel anymore, therefore they didn't need a pet sitter. We started seeing a huge cancellation rate of bookings and there was not much we could do. In startup language, our runway went from over 12 months, to a matter of weeks almost overnight.
So we had two options: put the business on hibernation or double down on our entrepreneurial endeavours and fast track our plans to go vertical in the pet space.
New business was always going to be one of our opportunities to grow a big business. Because as I said before, when I spoke to each of the founding members, they all had in mind a bigger play at hand, which was to build liquidity with the marketplace, and then use that liquidity and leverage the brand into selling other products and services that add more and more customer and commercial value.
We did a team exercise where we looked at new business opportunities we could possibly launch, and one that came about was a dog food subscription business.
We doubled down and launched Mad Paws Dinner Bowl, a subscription model business where people can get healthy, ready-made dog meals that are nutritionist approved and veterinarian endorsed, delivered to their door. And thanks to the team it's now growing exponentially.
Then, there's the indirect impact that COVID had on us and it's related to the fact that we all know somebody that purchased a puppy or adopted a dog during COVID, right?
That means that the total addressable market has abruptly grown for us. And not only that, but because people were stranded at home, they started spending more time with their pets and as such spending more money on them as well. This means a great commercial opportunity for Mad Paws.
What is the most exciting trend or innovation happening in your field in terms of growth?
I don't know if it's a trend, but this whole cookie situation and Facebook policies, amongst other changes that could be considered a challenge, I actually see them as an opportunity. I believe that the best opportunities are created during times of uncertainty.
If you have good thinking behind your strategies and you have the right frameworks in place to scale and understand what's driving your numbers, then I think you're always going to succeed.
In a way, I'm kind of glad that these changes are taking place, because there were quite a few eComms platforms that earned millions overnight, just by being very aggressive on Facebook ads. And, because of the poor customer experience that they drove, I think it's kind of shying away from trusting just anyone doing performance marketing. You need to connect with a buyer and be a storyteller, no matter the advertising platform or budget.
What are some of the other challenges marketers are currently facing?
Due to the shifts we are experiencing, such as working from home and turning everything that was offline, online,  I think it's becoming a very competitive marketplace for all advertisers.
One of the challenges is definitely related to costs and expenses. The CPC has gone through the roof. But it just comes down to how good you can be at driving new traffic, Facebook Ads, Google Ads. It wasn't always going to be about being able to scale cheap traffic.
Now I think there's some hidden gems out there. That can mean corporate partnerships being applied to a similar performance model or other platforms where people are spending a lot of time on the internet. These are definitely worthy of leveraging.
At the end of the day, it's going to come down to being amazing at brand storytelling whilst also staying lean and being able to test, learn and scale very quickly.
Tools, recommendations & sources of inspiration
What does a typical day look like for you?
We now have a hybrid model, working some days from home and some days from the office and we operate on two-week-sprints.
The marketing team itself, organises sprints' goals in relation to what we need to hit for that quarter. It's kind of a big spider web of key results we need to target daily to achieve the fortnightly objectives.
What brands do you take inspiration from?
Aww…! Gone are the days when you could be inspired by an awesome campaign and by real pioneer companies. In part I think that's because everyone's become quite good at delivering an amazing customer experience, powered by great technology, fuelled by ad spend. Platforms have also made it really easy for everybody.
So now, quite interestingly, I'm more inspired by the ones who get it wrong! I love scrolling feeds and suddenly seeing a big company doing things like having a photo of one of their team members with the thumbs up, for example. It's not a bad thing at all, but it just reminds you that even the big guys can get it wrong sometimes.
From a performance marketing perspective, I get inspired when somebody uses my first party data in a smart way, by presenting me relevant ads.
I'm also definitely inspired by startups, such as Good Pair Days and Jimmy Brings. They are both great at tailoring to their target audience. And I admire Facebook or Instagram pages that have commercialised themselves through brand partnerships. A great Aussie icon in this category is Brown Cardigan, having partnered with social commentary platform & beer Bloke in a bar to release their exclusive range.
Software and tools recommendations: what is the one software you can't work without and why?
As Head of Marketing, I think a planning tool is the best asset one can have. Having multiple revenue streams, multiple delivery teams and the marketing team which works cross-functionally, I find JIRA and Asana very useful.
JIRA for me, is incredibly powerful. Especially, given that it enables us to have transparency across all those delivery teams.
But one that became a noticeable love of mine is Miro. It is incredible. Every day I realised that I can use it for something else, and I think it's great for collaboration. It added a lot of value during times when everyone was working from home, yet we continued to use it once I started going back into the office.
What are three resources you would recommend for anyone working in your field?
I am very interested in  business books and I absolutely love good quotes. Two of the best books I've read are:
Crossing the Chasm. It's about selling high-tech products to mainstream customers. Very insightful.
Catch Of The Decade. Great book by the founders of catch.com.au. I think the reason why I loved it so much is that I could relate to it. They talk about things that I can literally understand from my day-to-day work as a growth hacker, a growth marketer, a Head of Marketing and as a customer. I feel very passionate about this book and I felt mentored through it.
It's not a resource but they sure do make my life easier, happier and more enjoyable. I couldn't live without them so shout out to the Mad Paws marketing gang. They turn up each day, every day and constantly work on improving themselves and the business. I'm insanely grateful for Ale, Thomas, Megan, Eugene, Ryan, Soti and Brooke for all the amazing things we have accomplished in the past and will continue to do in the future.