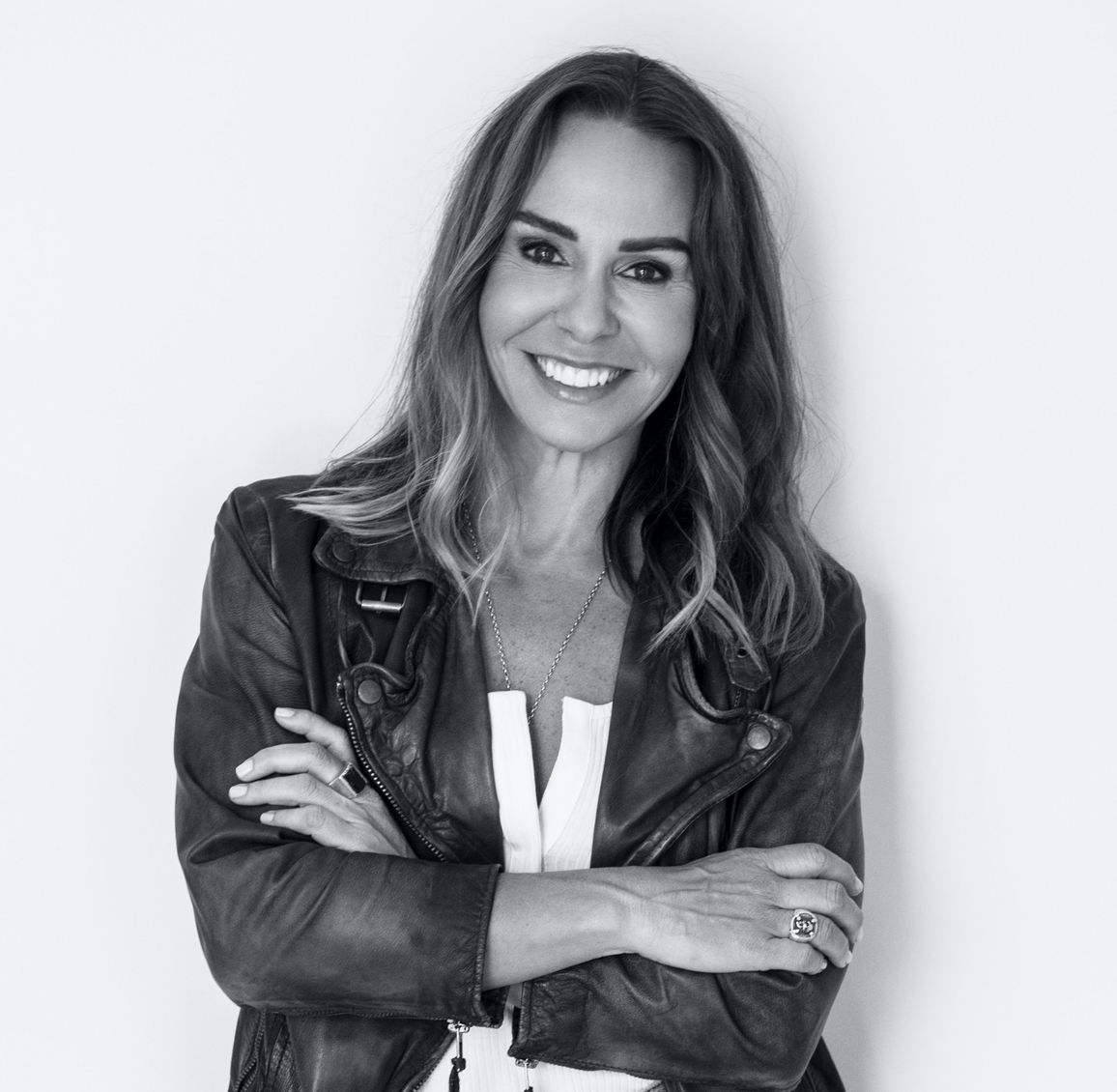 Head of Marketing & Digital - Witchery at Country Road Group | Director at And Now Creative: an insight into the Retail and Fashion Industry.
---
At Marketing Trends we are discovering what drives Australia's top marketers. Nicky Rowsell is Head of Marketing & Digital at Country Road Group, working on the Witchery brand. Passionate about youth lifestyle brands, fashion retail, music, board sports, sustainability and the creative space, Nicky gives us a great insight into the unprecedented digital transformation the retail and fashion industry is going through. Read her full story here ↓
---
Career & professional background


Nicky, how did your career in marketing start?

My career in marketing started back in 1996. I had struggled to get any work coming straight out of University (I studied Marketing / Advertising at RMIT), we were in a global recession at the time and so finding work in the industry was even tougher than usual. I kept hearing that age-old story that I didn't have any experience – which is always a conundrum for anyone coming straight out of uni if no one will give you an opportunity to start with; so I ended up working as a personal trainer / fitness instructor for around 5 years and also took off travelling to the UK and parts of Europe with a backpack for some life adventures.

I was in London at the time and a friend who was the Head Designer at Icon Clothing (Lee Jeans, Wrangler, Riders Jeans and Hard Yakka) gave me a call to let me know that they were looking for a marketing assistant. He teed up a phone interview with the owner of the company and the rest as they say is history. That enabled me to get my foot in the door and get that valuable experience that everyone was looking for. I owe him a lot for giving me that first career break that no one else would give me at the time.

If you hadn't pursued a career in marketing, in which other industry do you think you might be?

After working in the fitness industry for those first 5 or so years after finishing my university studies at RMIT - I did consider opening my own personal training studio. I was also very keen to get into advertising, TV production or even sports journalism; but after my travels these career dreams didn't come to fruition, and I instead ended up in the fashion industry.
It's interesting to me that we tend to get pigeon-holed into just the one industry for much of our working life.
Humans are indeed very multifaceted and have the ability to turn their attention and talents to more than just the one career path throughout their entire life journey. I feel that transferrable skills seem to be undervalued and not recognised out there in the job market.

Could you tell us about your role as Head of Marketing & Digital - Witchery at Country Road Group?

I am currently in a 12-month contract role at Country Road Group working on the Witchery brand.  I manage an amazing and talented team of 18 who work across creative, digital, performance, eComm, loyalty, PR & events, campaign management and socials. It's a very busy / fast paced role that sees me involved in every area of the business.

Could you tell us about And Now Creative?

I started And Now Creative in November 2019. After leaving my role as Head of Marketing at Levi's for ANZ; I wanted to put my skills to use in helping other brands connect to their values and purpose through meaningful storytelling within the youth culture, music, fashion, board sports, sustainability and creative space.
And Now Creative is essentially a multi-dimensional creative brand agency that produces cutting edge content, events and experiences. We collaborate with musicians, artists, image makers to produce work that is authentic, raw, conceptual and thoughtful. We believe that stories connect us as humans and every business or brand has a story to tell.
When COVID hit in March 2020; my plans had to shift given we were in lockdown (and still are in Melbourne!). The live music, events and creative industries were all hugely affected which made it impossible to operate with so many restrictions in place.
When the world opens again, I have a few exciting creative projects that are waiting in the wings…

---
Marketing & Industry Trends
What type of impact has COVID- 19 had on the retail and fashion industry?
With most retail stores in and out of lockdowns and having to close their doors for a large part of the past 18 months, COVID has greatly affected both the retail and fashion industry.
Sadly, many businesses have gone to the wall, and on the flip side many have indeed thrived online. It has really been dependent on what your service / product offer is.
Digital transformation has been the biggest shift during this time and sped up the adoption of digital technologies by several years. These changes are now here forever.
Any businesses that were either solely or largely reliant on selling their product through bricks and mortar stores have had to totally re-think their strategy and rapidly move into the eComm space and digital world.
Businesses are now largely interacting with their customers through their digital channels and have also had to introduce other COVID safe service offers to assist in buying decisions such as 'click and collect', 'call and collect', virtual styling sessions, personalised concierge services as well as immersive virtual stores that are totally shoppable and interactive.

What is the most exciting trend or innovation happening in your field in terms of growth?
I think the Augmented Reality (AR) space is super exciting right now.
COVID has super charged all things virtual, propelling the retail industry well into the future. Retailers are beginning to use AR technology to reimagine the digital shopping experience with virtual store fronts. Recent data suggests that interactions with products having AR content showed a higher conversion rate than products without, with consumers now seeking out Augmented and Virtual Reality technology to assist in their daily purchasing decisions.
The next phase of augmented reality will likely be a gamified social experience.
There are already some brands such as Burberry exploring this technology where you can step inside a virtual closet, play, explore and shop with friends.
AR face filters and Selfie Lenses are being used by numerous beauty brands where customers can digitally test out makeup products on their skin. Virtual try-on experiences are a great use case for AR in retail allowing consumers to preview products to scale digitally in their own homes or on body and then allowing for the instant purchase using your smartphone.
Physical retail must evolve in response, as AR has proven that it can add enormous value to consumers in their shopping journey.

As a marketer, what do you believe is the biggest challenge facing your industry in the future?
I don't personally look at them as challenges, but more so opportunities to do better as an industry.
The fashion industry is one of the most polluting industries, and one of the most energy and raw material intensive. While many brands are trying to incorporate more sustainable practices into their existing businesses, it's hardly proving to be enough to combat the massive amount of waste and pollution that fashion creates.
A light at the end of the tunnel is that Millennials and Gen Z are demanding imminent change regarding sustainability, and it shows in their spending habits.
This demand has resulted in a marked rise in new and emerging fashion brands that are fully sustainable as well as retailers that are committed to significantly reducing clothing consumption by attempting to shift values towards shopping second-hand/preloved or by providing rental and resale options, positioning this as the ultimate sustainable solution.
Whilst consumers will always get enjoyment from buying fashion, I do feel that since the pandemic there has been a shift in the way consumers spend their money. It has given consumers a chance to step away from their wardrobes and realise what they want to purchase, and what they need from their clothing.
Consumers are less interested in buying things than before and so designers and brands need to remain current, adapt and pay attention to consumer needs and wants.
More than ever, brands need to connect with consumers on an emotional level through creativity, values, purpose and authentic storytelling. Consumers want brands to stand for something. They want to give their money to companies that are choosing to do more for their community (people and planet). The brands that can seamlessly weave this through their business strategy will win in the long term.
---
Tools, recommendations & sources of inspiration
What does a typical day look like for you? How do you structure your week?
I train 3-4 times a week with a trainer in my local park before my workday starts and walk down the beach on the other mornings. Exercise is a necessary part of my day.
I am typically at my desk – showered with a large coffee in hand by 8/8.30am and working through my emails.
Like most Australians, I've been working from home for the 12+ months and so manage my team virtually, which has been a unique experience. I started my role in lockdown and have only physically been into the office a dozen times since. It's been an interesting year!
My weeks are full of Microsoft Teams meetings with my team, cross functional stakeholders within the CRG business as well as external agencies and partners.
Mondays are a reporting (trade) day from the week prior and comparing YOY results by channel.
My role is super-fast paced and quite reactionary and so whilst you may have the best of intentions when planning the week ahead – often my diary explodes with unexpected side meetings.
I try and block out some quiet time during the week to get work done, but sadly it doesn't always pan out that way and so I tend to get anything that requires 100% focus done after work hours.
What brands do you take inspiration from?
I am inspired by many brands for different reasons. Typically, the brands that are brave enough to take risks and do things a bit differently. Or similarly, those that know who they are and remain true to their brand message, what they stand for and their core values. A few of those (within the fashion / beauty industry) include Nike, Mecca, Adore Beauty, Dion Lee, Christopher Esber, Patagonia, Gucci, The Iconic, Louis Vuitton, Burberry.
There are also a tonne of smaller brands out there doing great and innovative work as they have the ability to be agile working in their favour.
Broadly speaking, I take inspiration from everywhere though … music, skateboarding, art, nature, sport, film, travel …
What are three resources you would recommend for anyone working in your field?
To be successful in fashion retail you need to be innovative, creative, a bit crazy and somewhat able to predict what the customer is going to want in 12-18 months' time; and so you need to be able to read global future trends and adapt them for the local market.
I therefore stay across industry trends by reading trade press and global news across fashion, retail, marketing, music, media, technology, futurism, sustainability, advertising, board sports, events, entertainment, fitness and lifestyle, wellness and design as a start.
Keeping up to date across all social media platforms and what is happening in the influencer space is also critical.
I would also recommend staying curious and being open to test and learn in order to remain relevant and ahead of the game.