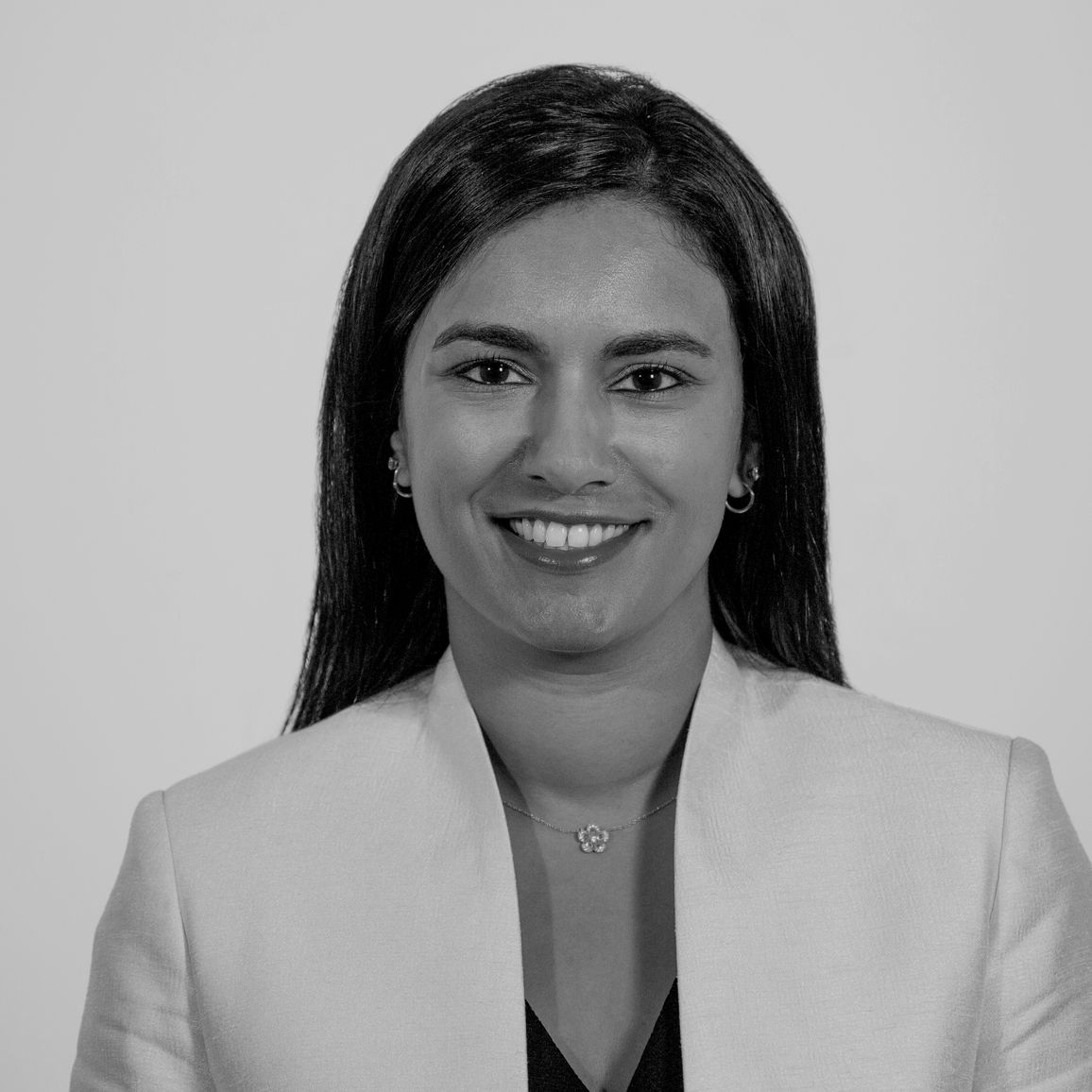 Head of Marketing at Colonial First State: an Insight into Financial Services Marketing.
---
At Marketing Trends we are discovering what drives Australia's top marketers. Nicole Mathias-Browne has over 20 years' experience in Marketing, and she's been a part of Colonial First State for the last 9. In this episode, she tells us about her key accountabilities as Head of Marketing, the challenges involved in working in a complex category and how Colonial First State was impacted by the upsurge of people's interest in their superannuations since the beginning of the pandemic.

Read Nicole's full story here ↓
---
Career & professional background
Nicole, how did your career in marketing start?
After graduating from university and completing my communications degree, I was at a crossroads: I could either go into a PR role or into a business analyst role in financial services. I guess it's pretty common when you're in your early twenties to be tempted by money, and I ended up choosing the financial services role, purely based on that. So I would say that my start was fairly vanilla and traditional in a way!
After my initial business analyst role, I took part in a transformation program the company was running and I ended up in a communications' role. My boss at the time realised that I might actually like to work in Marketing, so I gave it a try, loved it and here I am over 20 years later.
If you hadn't pursued a career in marketing, in which other industry do you think you might be?
I did think about a potential career change about five years ago. I was considering an operations role as I'm organised, I like leading big teams and enjoy working close to the customer.
However, my pondering led to the fact that my heart lies with Marketing. I find it an interesting industry, very broad, particularly at Colonial First State, and it allows you to use and develop many different skills. The discipline is constantly evolving which keeps me challenged.
Could you tell us about your role as Head of Marketing at Colonial First State?
Colonial First State has been helping Australians with their investment, superannuation and retirement needs for more than 30 years. We're the largest private payer of pensions in the country, after the Australian Government.
Being Head of Marketing, I feel deep responsibility for how we engage our customers and help them grow their super. Money gives people choice in life so it's important we help people understand how their super can help them in the future. I think it's an extremely important topic.
In terms of my role, I run a team of around 50 people, across brand, content, sponsorships, communications and campaigns, as well as risk and marketing operations. My key accountabilities are strengthening our brand and reputation, and driving growth and retention.
Marketing & Industry Trends
What type of impact has COVID- 19 had on your industry?
On an organisational level, we faced the same changes and challenges as most companies did, having to adapt to new flexible ways of working.
But the particular impact that COVID- 19 had on Colonial First State relates to the upsurge of people's interest in their superannuation. In a recent survey, 51% of our members reported that supers became more important to them since the beginning of the pandemic, which we certainly consider a positive impact.
From a marketing perspective, following the Royal Commission, the focus for us was set on reputation management and brand building. We're now pivoting to focus on growth and scale for our customers.
What is the most exciting trend or innovation happening in your field in terms of growth?
The main thing I love about marketing, is that it's always evolving.  I've been at Colonial First State for 9 years and every year has been different. With that in mind, a trend that I would like to continue to see, is making Marketing more accountable for growth, be it from growing customer numbers to increasing share of wallet. Many companies are realising that marketing adds plenty of commercial value and drives not only engagement but growth.
In terms of innovation, Colonial First State is early in its automation journey, and I've been fascinated to see what analytics and technology can do together: stronger returns on our campaigns, our targets sharpening and getting information to the right people at the right time, at the right place.
As a marketer, what do you believe is the biggest challenge facing your industry in the future?
Keeping up with the fast-paced changes in technology is definitely a challenge. As I mentioned, the industry is constantly evolving and changing, which makes it exciting and interesting. Yet I also find it important to pay attention to the things that actually don't change in Marketing. That being: who your customers are, their problems, what solutions can you provide for them; plus know how your business makes money and your role in this; and finally, the importance of brand. These things keep me anchored with all the changes we have to be across.
Another challenge is related to measuring in an accurate way the benefits of investing in brand and marketing. This is actually getting easier to overcome with technology and data, but it's important for marketing to prove its value using business metrics that support the business strategy.
Lastly, from a customer perspective, it is particularly challenging for the marketers working in a complex category like ours, to simplify the message for it to be understandable, considering the cognitive load that people already face every day.
What does a typical day look like for you?
My daily routine has certainly changed since going into lockdown. But before lockdown, a ''typical day'' for me would start with a decaf Mocha (which I get ridiculed for- I've not drank caffeine in 12 years and don't intend to go back!). Then I'm usually at the office by 8 am.
My days are mostly filled by meetings. I've noticed the more senior you get, the less time you spend actually doing. Instead most of your time is allocated to strategy, meetings and influencing decisions.
I try to be home by 5:30 pm to spend some time with my family and get some exercise done, and later in the evening I catch up with my emails.
I found that clearing my emails at the end of the day actually suits me better for many reasons. To start with, I can easily do that and still be in the presence of my family. Second, it allows me to have time during the day for heavier cognitive work and third, because I've noticed that even if I don't reply to my emails immediately, things sometimes get resolved before I need to do anything!
Then over the weekend, I like to dedicate a few hours getting ready for the week ahead.
To be honest, I don't consider myself a great example of good work-life balance because I really enjoy my job I tend not to notice how many hours I work until I sit back and add it up.
What brands do you take inspiration from?
I love seeing what big, international brands like John Lewis or Apple do in terms of creativity. I also like paying attention to what other marketers are working on by reading their publications and staying active on LinkedIn.
Yet, my ultimate sources of inspiration are my team and our customers. Listening to our customers' feedback and reading research is a constant source of new ideas. And luckily, I have very clever marketing brains in my team. Whenever we discuss a problem together, we tend to come out with great outcomes due to everyone's valuable input.
When it comes down to being inspired, I've also noticed that many times my inspiration arrives when I get some distance and perspective from work and not thinking too hard, for example by going for a walk.
Software and tools recommendations: what is the one software you can't work without and why?
Sadly nothing fancier than Outlook and Microsoft Teams. Lately, I've found the review function in Teams very useful, given that providing feedback for my team is an important part of my job.  And then, working in a corporate environment, PowerPoint is always going to be handy!
What are three resources you would recommend for anyone working in your field?
- LinkedIn. I love the amount of useful information available on it and staying active is a great way to stay up to date on what other marketers are working on.
- International Conferences: being able to participate and afford international conferences is one of the pandemic's silver linings. I believe it's a great opportunity to easily access these insightful events.
- Marketing peers in multiple industries. Earlier this year I made a big effort to get out there and meet new marketers. At that time, we were having issues with measuring brand spend and it was by chatting with a peer that works in the FMCG industry that we actually came up with a solution. Her tips and recommendations were absolutely insightful. Different industries have similar problems although the approaches to the solution might differ. I think there's no better resource than learning from others.