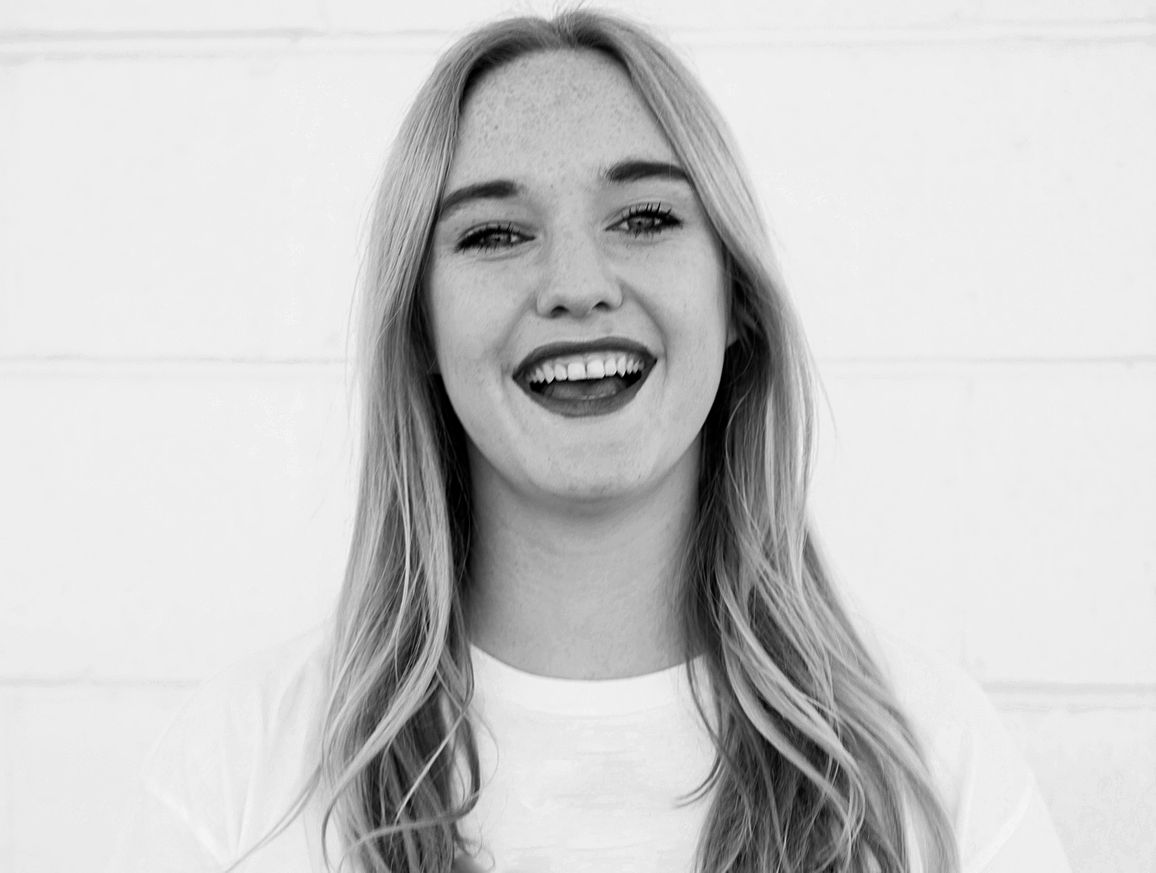 Marketing Manager at Baraja: on delivering LiDAR to enable the autonomous vehicle revolution and marketing a highly technical product.
---
At Marketing Trends, we are discovering what drives Australia's top marketers. In this episode, we interview Paloma Newton, marketing manager at Baraja. Join us to learn about the start-up's marketing strategy, as self-driving cars are rolling out autonomy and their key role during the pandemic.
---
Career & professional background
Paloma, how did you start working in marketing?
My career started in advertising, working at agencies specialised in big global brands.
During that time, I did an MBA and realised that advertising was actually a microscopic part of the picture and that I wanted to work for start-ups. I wanted to be a part of building something from the ground up, building a brand, rather than promoting one. This led me to Baraja.
If you weren't working in marketing, in which other industry do you think you might be?
If I wasn't working in marketing, I would still be in a role related to business strategy and in the start-up world. I prefer that drive of building things from the ground and using creative problem-solving to achieve greater goals.
What role does marketing play at Baraja?
This is the first time Baraja has had a marketing department because, as a start-up, the company was in stealth mode for four years.
During that period, it was all about designing the best LiDAR in the world and now, it's all about launching it.
So, we are going back to basics and working on our go-to-market strategy, which is actually great for me. It means I can support the incredible work of the founders, product and sales teams, and be a part of the Baraja story.
Tell us about the make-up of your team.
At the moment, it's only me from a marketing department perspective. Yet, given the technical nature of our products, I heavily rely on input from the engineering and product team to do effective marketing.
We could say I am conducting a small marketing team composed of engineers and product managers. They help produce the high-value content about LiDAR technology, while I put together the strategy to market the vision.
We outsource certain aspects of the strategy. We contract Zway, who helps with the back-end digital automation strategy, as well as videographers, editors, writers, journalists, designers and graphic designers.
It's quite a large team, even though they are not in the office or work with us on a daily basis.  It truly takes a village.
Marketing & Industry Trends
How has COVID- 19 affected Baraja and the automotive industry in general?
I think everyone was uncertain about the future at the beginning of the pandemic. Specially, if Covid- 19 would have an impact on the business and what would happen to the industry. Start-ups have an added layer of uncertainty because they're building their security, unlike multinational companies.
Yet, automation and the idea of not needing a driver in a car, has become globally recognised as useful during a pandemic. The concept of having driverless deliveries in the US is ramping up.
I believe people panicked and put things on hold, but we are a manufacturing business and the idea of a full office shutdown was not really an option.
In our case, if we aren't manufacturing, we don't have a product. We can't engineer or manufacture from home. We rely on a global supply chain, so as a company we took all the steps needed to ensure everyone's safety whilst continuing operating.  Safety of the staff was our first and most important priority.
For us, the positive aspect of the pandemic is that people realised automation is useful. For example, to deliver goods to people with autoimmune diseases who can't risk interacting or to the elderly during a time of hardship.
I think the increased interest in automation solutions is related to people recognising that many solutions to their problems are linked to the future of transportation.
Strangely enough, COVID- 19 helped the industry grow a bit, but we haven't had the exponential growth the eCommerce industry did.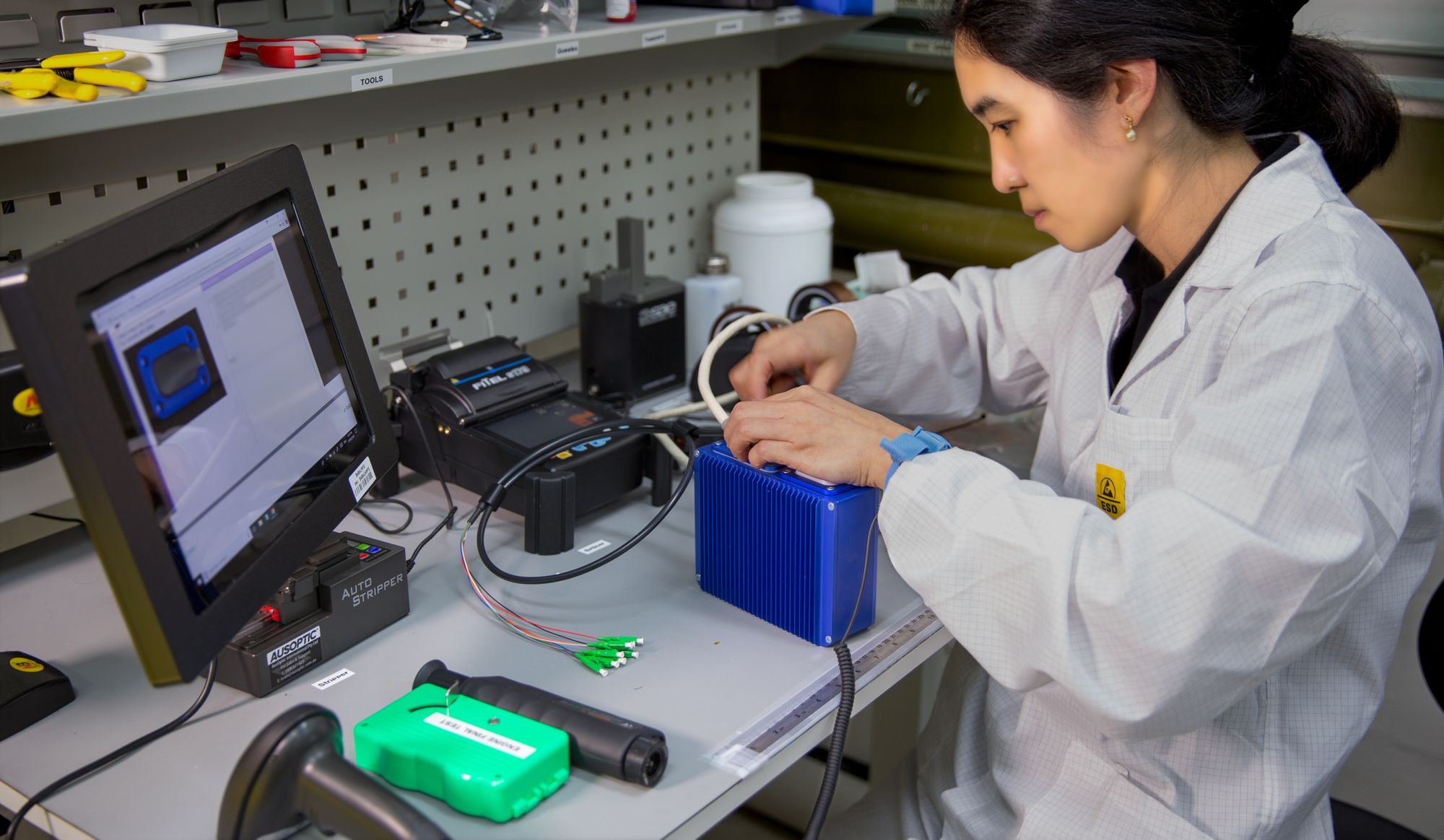 What is the most exciting trend or innovation happening in your field in terms of marketing?
Even though it's not an innovation, the ability to harness data, it's still the most relevant marketing aspect for us. We have a determined and small target, so we need data to track and understand what people need from our product.
As a B2B hardware company, the most important thing for us is to fully comprehend what our potential clients need to solve. My real job comes down to facilitating those companies to understand the worthiness of our products and how we can help them get their jobs done.
To do this, we use soft data, "old school" ethnographic strategies like engaging with sales teams. Then, we use hard data to make sure the assumptions we made throughout the soft data are actually working. If it's not, we pivot and change our strategy.
What do you believe is the biggest challenge in the automotive and technology industry, moving into the future?
There's going to be lots of challenges. Firstly, the autonomous industry is the next biggest technological advancement happening in our lifetime. Self- driving cars are not "easy products" to build, so there will be challenges related to rolling out autonomy and having LiDAR in every car in the world.
Secondly, there are already conversations about regulations and governmental approvals. These might increase over the next 5 years, because the transportation system is going to change dramatically.
Tools, recommendations & sources of inspiration

What does a typical day look like for you? How do you structure your week?
For me, it's important to make sure I'm managing how much I can actually get done. I can't be effective if I'm trying to do everything on the same day.
I have lots to do and it's important to stay focused and understand that there are limited things you can achieve in one single day.
We use Kanban to organise our weeks and workloads. I also consider myself pretty old school and I write my to-do lists every day. Then, I decide if it's feasible to achieve all that in the day; if it's not, I remove tasks and put them on the next day.
This helps organize my priorities. Yet, unplanned situations happen every day especially in startups, so I have to be flexible and be able to change my days as they go.
What brands do you take inspiration from?
I know this might sound cliché, but I love Apple. They've done a very clever job from the brand's conception to the way that they use simplicity. They are direct and straightforward, and let's not forget they are a hardware company, so from a branding perspective they are definitely an inspiration. I believe Steve Jobs is definitely one of the greatest marketers of all time.
I consider Atlassian an interesting Australian startup. I always pay attention to them and of course I keep an eye on Waymo ™ because as Google's self-driving car product.
From a start-up perspective, I like looking at innovations coming out of Australia. Every week I hear about a new cool idea being launched.
Australia has an interesting ecosystem and I think that, because we are a small country, people aren't paying a huge amount of attention to us. This allows us to work on different innovations and "get away with it", whereas in San Francisco, a start-up is created and everyone knows about it.
In that sense, this might have helped Baraja make so much progress in our LiDAR technology. In only four years, we've managed to be 2x faster and 85% leaner than our competitors - which is incredible.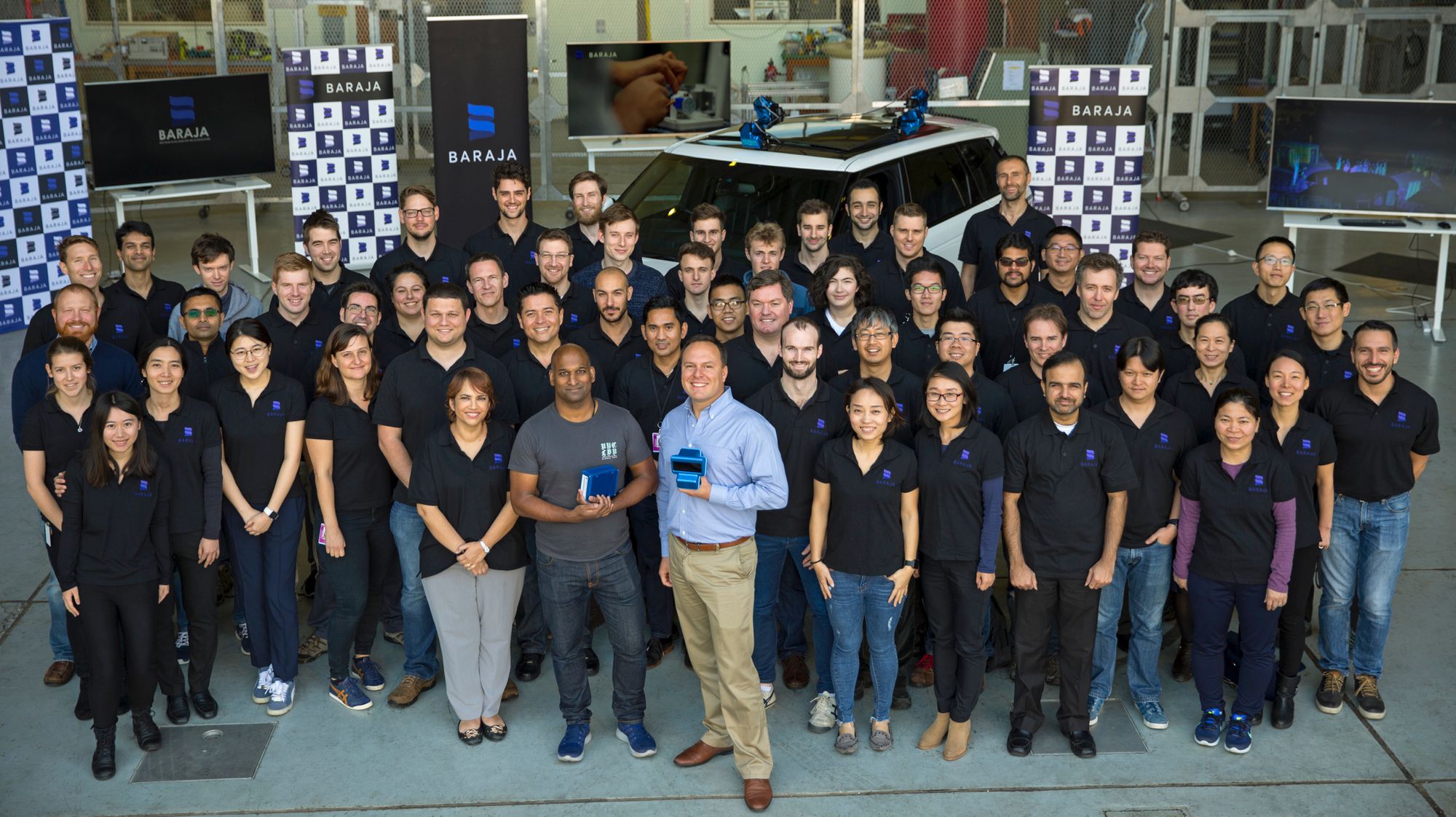 Software and tools recommendations: what is the one software you can't work without and why?
For us, I would have to say MailChimp and Google Analytics are our key software.
At the moment, it's all about going back to basics, setting up a framework, and understanding data: who we're talking to, where they're coming from, what they're looking at and what they are trying to achieve in their business.
In the future, we will need to branch out more, but at the moment, those two softwares are essential.
What are three resources you would recommend for anyone working in your field?
I listen to a podcast series about self-driving start-ups called Autonocast for inspiration.
In terms of marketing, I would recommend Exit Strategy. In this podcast series, Moiz Ali interviews founders and CEOs of different interesting start-ups, usually B2C oriented.
I also love Wild Hearts by Blackbird. In this one, Mason Yetes, who works at Blackbird Ventures, interviews founders of technology, marketing and other types of Australian startups. I find this fascinating because it is grounded exactly where we are.