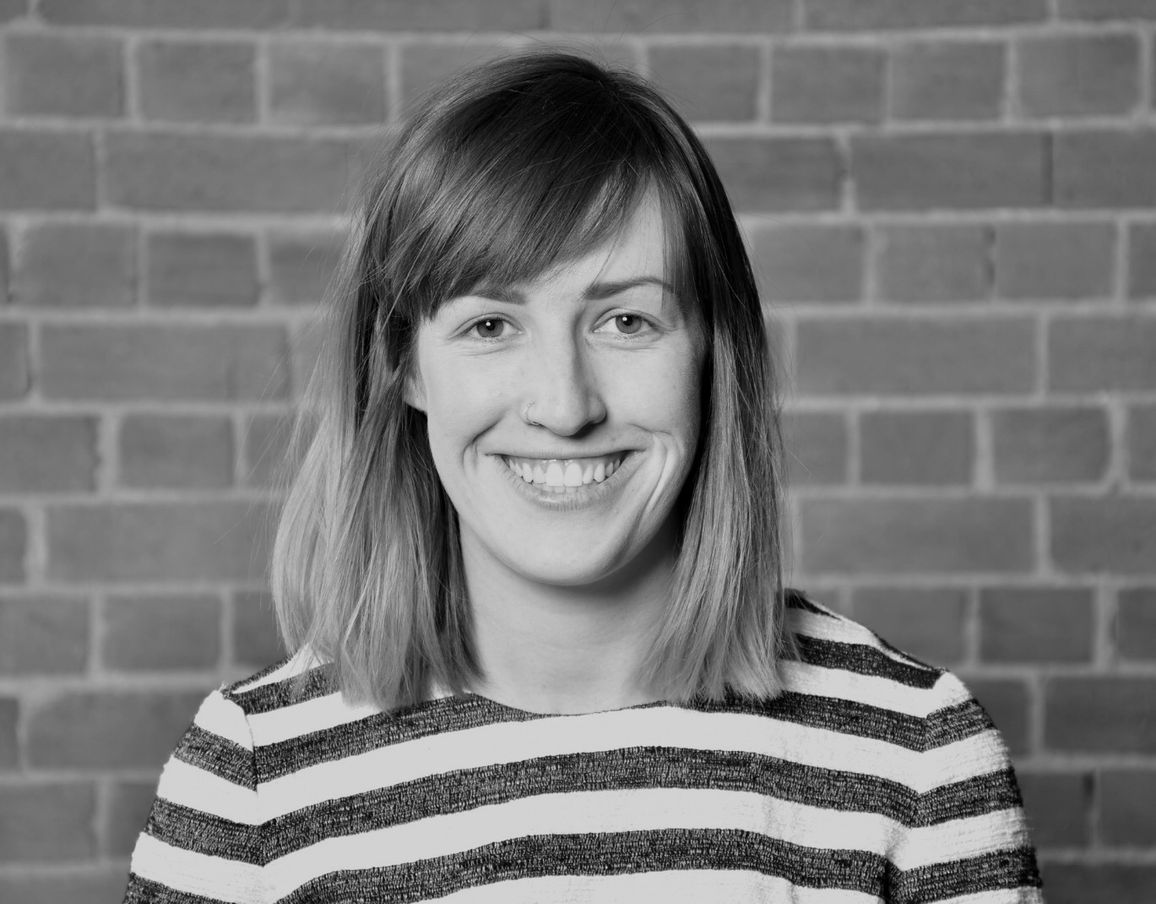 eCommerce & Social Media Manager at Bega Cheese on Working with Iconic Brands and Harnessing the Power of Digital.
---
At Marketing Trends we are discovering what drives Australia's top marketers. Phoebe has been a part of Bega's marketing team for the past 3 years. In this episode, she tells us about working with some of Australia's most iconic brands and her role in harnessing the power of digital: From engaging the end consumer across digital channels, to getting the VEGEMITE eCommerce store off the ground.
---
Career & professional background
Phoebe, how did your career in marketing start?
After studying a Bachelor of Business at RMIT (majoring in marketing), I got started in the marketing world at Australian fashion label Gorman, where my appetite for creativity and cultivating brand love was born.
I started as a retail assistant in store and managed to get my foot in the door with an internship in the head office a couple of days a week, which quickly evolved into a permanent position as Assistant Marketing Manager. I then moved abroad to travel, as many Australians tended to do in pre-Global Pandemic times (*insert nostalgic sigh*), and upon my return, I actually 'fell' into digital marketing, scoring a gig at a start-up social media agency.
Since then, I've helped shape and grow brands from an agency perspective, with a retailer lens at Hunting for George, and more recently from a brand side at Bega.

If you hadn't pursued a career in marketing,  in which other industry do you think you might be?

I have an inkling that my creativity and passion for food & wine would have led me into the hospitality industry in some way, shape or form. Looking back now, I think I would have made a fine food stylist (if I say so myself)!
Could you tell us about your role as eCommerce & Social Media Manager at Bega?

For the past 3 years I've been a part of the marketing team at Bega, home to a desirable portfolio of some of Australia's most iconic and trusted brands, including VEGEMITE. Essentially operating as a digital start-up within the business, our small team develops and implements digitally focused strategies and tactics for the Bega brands and the broader Bega business.
My role as eCommerce & Social Media Manager includes (but is definitely not limited to) social media, email marketing, content production, copywriting, digital media buying, community management, eCommerce and website development.
I work closely with each of the brand teams, as well as cross-functional business units to harness the power of digital. From using tech to increase efficiency and productivity, to engaging and delighting the end consumer across our digital channels, to getting the VEGEMITE eCommerce store off the ground, I play a key role in creating a competitive advantage for the business in the FMCG space.

Marketing & Industry Trends

What type of impact has COVID- 19 had on your industry?
It's safe to say that the long-term impact on our industry will definitely be a positive one, for which I am incredibly grateful. It's highlighted the importance of the digital industry and the role it plays for businesses in the future.
E-commerce was certainly not born out of the pandemic, but COVID-19 has elevated consumer adoption and reliance in ways that would have otherwise taken years. Online shopping has become ingrained in our daily routines (guilty!) and consequently, brands and retailers are rapidly innovating to meet these elevated expectations.
Social media has also been a critical area of innovation for many businesses during the pandemic, presenting new opportunities to meet shifting consumer needs. As people across the globe adapted to social distancing and other COVID-19 restrictions, the concept of connection took on new meaning and the role of social media became even more critical.

What is the most exciting trend or innovation happening in your field in terms of growth?
Personally, I'm really excited by the future of Artificial Intelligence (AI) and AI-based automation. It's already very much a part of our everyday lives, from smart assistants in our living room, to movie recommendations on Netflix, or chatbots when we're shopping online.
We have already seen huge advancements in AI over the last few years, but the pandemic has triggered an acceleration in the accessibility of AI, and at scale. Virtually overnight, companies, governments, and other agencies found themselves needing to work together to create a faster solution to stop the spread of the virus. Data, AI, and machine learning were the tools that they naturally turned to.
From a digital marketing perspective, leveraging AI technology and automation has the potential to improve things drastically for both the marketer and the customer. No doubt AI technologies will continue to transform rapidly and I for one cannot wait to see what's next for AI.

As a marketer, what do you believe is the biggest challenge facing your industry in the future?
Digital privacy is a big challenge we've been facing for a while now and we're going to see it continue to evolve in the future. There have been several changes over the past few years from new regulations such as GDPR, to the phase out of the third-party cookie and most recently, Apple's new privacy measures released in iOS14.
Data plays an essential role in the success of digital marketing campaigns, so the impact these regulations have on the industry is huge. More changes will inevitably be introduced that will reshape the digital advertising industry for years to come. Whilst we can't predict the future, as digital marketers we must be nimble and navigate today's environment as best we can to continue to drive results, whilst respecting and protecting the privacy of our customers.
Tools, recommendations & sources of inspiration
What does a typical day look like for you? How do you structure your week?

Before I even think about sitting down at my desk for the day, I'll squeeze in a Pilates class or take the dog for a walk. This small act of self-care has a direct correlation to mindset for me, so naturally it has become a critical step in my morning routine.
From there, mornings are generally reserved for team meetings, emails, social media posting, community management, optimising ads and a quick scan of Google Analytics to see how sales are tracking for the eCommerce store.
The rest of the day could be a combination of many things, ranging from project meetings, designing social media content and copywriting, signing off on product samples for the merchandise store, liaising with web developers, reporting, a photoshoot here or there, and lots of laughs.
Working in a small team in a multi-faceted role, I'm often juggling many different projects at once. Learning to prioritise tasks, manage my time and work under pressure are all huge parts of the job, and I'm still working on these every day.
There are a few simple, yet effective strategies I implement to take control of the workday. On a Monday, I'll take stock of what's coming up for the week ahead and make a rough plan of attack. I love a to-do list and have adopted the Eisenhower Matrix (also known as the urgent-important matrix) into my daily routine to categorise tasks and avoid feeling overwhelmed.
To compliment this, I use the calendar blocking method to carve out focused time in my week. I have recurring time slots throughout the day to check and action emails, so I don't become a slave to my inbox, coupled with solid blocks throughout the week for bigger projects. These routines have been a game changer for me, saving precious time and mental energy for the things that matter most!  

What brands do you take inspiration from?
Gosh, too many to list! Local skincare brands like Go To, Frank Body and Sand & Sky are MVPs in my eyes, as are skincare retailers Mecca and Adore Beauty. From engaging content, brilliant storytelling, great branding, and best-in-class user-experience, they are truly nailing it on all fronts.
Tourism Australia are consistently executing with excellence too. I thoroughly enjoyed their latest campaign, 'Holiday Here This Year', fronted by Hamish Blake and Zoe Foster-Blake. Check out their @Australia Instagram account and you'll see they have no shortage of engagement from fans. The picturesque feed is filled with user-generated content, each playing a part in crafting the narrative for the brand.
Other brands I keep a close eye on for inspiration include Uber Eats, The Iconic, Lululemon, McDonalds, Country Road, Bonds, Who Gives a Crap, Vinomofo and Ikea, just to name a few!  
Software and tools recommendations: what is the one software you can't work without and why?
Tough to pick just one, but I couldn't live without social media monitoring tools (like Hootsuite, Later or Planoly) as they are a massive time saver for me. They allow me to keep track of key metrics in the one place and measure our success, as well as conduct social listening to look at the bigger picture. Most of them have scheduling tools too which give you a little more flexibility to plan ahead.
What are three resources you would recommend for anyone working in your field?
It's really important to keep your finger on the pulse and stay up-to-date with the latest news and trends in the digital space, so I'd recommend subscribing to industry blogs and newsletters.
There are dozens of digital marketing online courses out there to boost your skills. One resource that I'm particularly fond of is Facebook Blueprint. It's a great free resource offering crash-courses across Facebook, Instagram and digital marketing more broadly.
Finally, try to seek out and attend industry meetups and conferences. They're often a great opportunity to connect with like-minded individuals, gain and share experiences and get to know people in the industry and beyond.