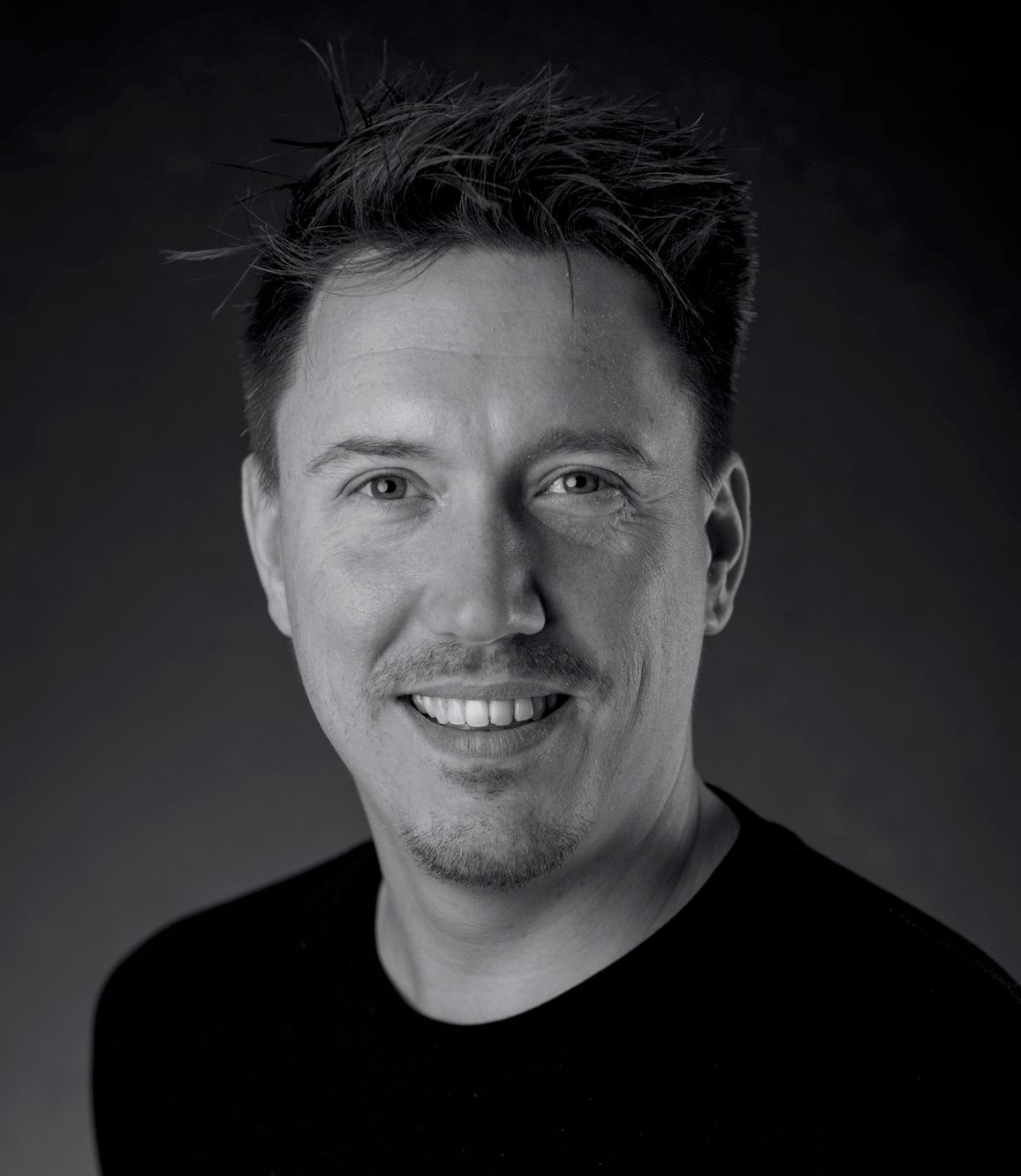 Head Of Marketing at Frollo on the FinTech's Mission to Help People Feel Good About Money.
---
At Marketing Trends we are discovering what drives Australia's top marketers. Frollo is a purpose-driven FinTech on a quest to help people feel good about money. In this interview, Piet tells us about their free App with +130k users; their predominantly content-driven strategy and the recent partnerships they've announced with Canstar and ANZ.
Read his full story here ↓
---
Career & professional background
Piet, how did your career in marketing start?
I've always been fascinated by advertising. When I was a kid, I used to find television ads magical and I was always intrigued in how they worked to influence people's behaviour. On top of that, I've always been interested in computers, technology, and the internet when it first came up.
That combination of interests is what led me to choose Marketing as my bachelor's and my master's specialisation. At the start of my career,  I did a lot of performance marketing which was not 100% related to the creative aspect I was first attracted to yet now, being Head of Marketing at Frollo, I get to work on messaging and storytelling a lot more, which I love.
If you hadn't pursued a career in marketing,  in which other industry do you think you might be?
There's a good chance I would have been a teacher. I was actually a lecturer of Digital Marketing for a couple of years at Avans University of Applied Sciences, in the Netherlands.
I'd worked in the industry for a couple of years and I was asked to help set up a digital marketing curriculum, which I thought was great because it allowed me to learn more about the theoretical side of things and work with passionate students.
I think it's one of the best jobs I've ever had! Yet, after a few years, I felt that I was missing a bit of the "business responsibility" that comes from having to deliver results for a company.
Could you tell us about your role as Head of Marketing at Frollo?
We are a purpose driven FinTech that's "on a quest to help people feel good about money". We have a B2C side, but we are primarily a B2B company.
People can download our consumer App for free, connect their bank accounts and credit cards. We then categorise their transactions to provide insights and ultimately help them set goals and track them.
We don't make any money out of this side of the business, it's mainly to showcase our capability. Our main source of revenue is actually selling our technology to businesses, so that they can offer that service to their customers. The other reason we offer it in the App Store for free is to gather data and be able to produce a monthly "impact report" from our +130k users.
Our Data Scientists analyse the information, and are able to see the exact impact that our technology has on consumers. For example, we were able to calculate that on average, someone who has downloaded the free App, will have increased their savings by $1,100 within the first three months of using it. We also know that they will have reduced their credit card debt by almost $500 in half a year. Offering the App allows us to know how our product works and allows us to try new features before we roll it out to businesses.
We are very happy to be providing our technology to Canstar, who just launched their own App and to also have some of our technologies involved in the Virgin Money Australia banking App.
Open Banking, being a sort of new industry, involves a very long sales cycle. Our B2B marketing requires educating, raising awareness and ultimately being recognised as industry leaders. One of the main purposes of our marketing strategy is making sure that once a business wants to purchase, they come straight to us.
This means our strategy is mostly content driven. Last November, we published the State of Open Banking Report 2020, a 60-page document that was downloaded +1,000 times and that was great for us. Some of our current clients actually contacted us after reading our report.
After publishing a high-quality piece of content such as this report, the lead-nurturing phase starts. My job is to figure out what type of content we need to produce - whether it's another report, a webinar, an infographic or updates in social media- to turn interested people into potential sales.
What I find really interesting is that we are not putting a lot of budget behind many variations of an ad to scale it up. We are not focusing on quantity or just performance marketing. We are creating carefully curated content that needs to resonate with people, due to the particularities of our industry. The long sales cycle allows us to build relationships with people.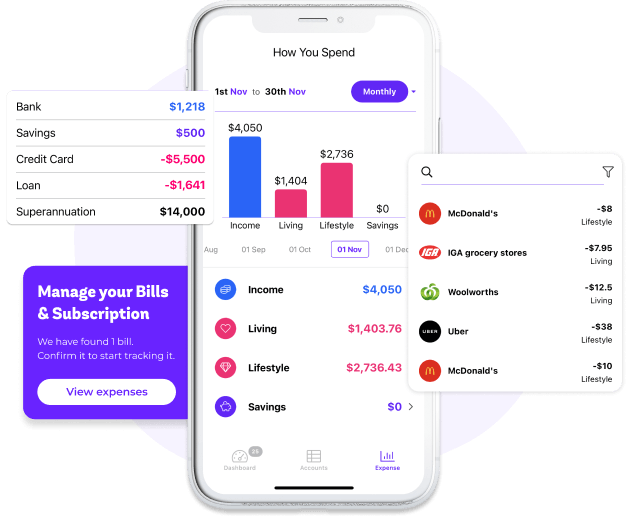 What type of impact has COVID- 19 had on Frollo?
At the beginning of the pandemic, our typical clients were heavily impacted- banks, lenders, FinTechs, and maybe brokers. Especially banks and lenders, because all of a sudden people couldn't pay their mortgage anymore, amongst other things. So a big, strategic priority for those businesses was focusing on vulnerable customers and supporting their clients in times of hardship.
What clients do with us is often seen as an investment in strategy and innovation, which is great when times are good, but can be put on the back burner during times of uncertainty.
With that in mind, a few of Frollo's projects were pushed back at the beginning of the COVID crisis. And for any startup at a scale-up stage, like we were last year, one or two projects pushed back by half a year can have a huge impact.
Luckily, after that initial impact, we were able to pick up. We not only just announced our partnerships with Canstar and with ANZ, but we also have a few other very important ones coming up. So overall, last year was not an easy time but we managed to overcome it and were even able to grow.
Marketing & Industry Trends
What is the most exciting trend or innovation happening in your field in terms of growth?
Something that's going to be very impactful is the changes in tracking. I see this upcoming trend as both exciting and challenging.
With mobile browsers and Safari not having cookies anymore, Chrome getting rid of them and Apple's recent announcements, tracking is obviously going to be very hard. Especially, for marketers with a performance focus.
Yet for us, it's not the worst thing in the world because we are already focused on delivering very good content. Retargeting is useful, but it's not as significant as delivering interesting and relevant content.
Apple blocking email tracking does affect us in a way. We do use those metrics to measure the open rate of our emails and what topic lines work better. Yet, it's not the single most important metric for us.
So the silver lining here, is that companies will have to go back to delivering good value, instead of spamming people with low quality content and letting an algorithm optimise it. And the challenging part is related to having relied on those algorithms to do a big part of the job.
Tools, recommendations & sources of inspiration
What does a typical day look like for you?
Every day we start with a stand-up. At the beginning, we used to include the whole company, but now we are too big for that. So we have a Sales and Marketing stand-up every morning, going through the key projects, potential deals and areas of cooperation.
That's really the only thing that's fixed in my week.
Although most of our company works in two-week sprints, the marketing and sales team aren't tied to that two-week cycle as much. We can't always predict when we'll get client approval for a media release, when something happens in the market we want to comment on, or a potential client schedules a board meeting where we're asked to present.
I mostly plan taking into account determined milestones, such as the publication of the new State of Open Banking report in October this year which means we need to start basically prepping our comms mid-July.
PR is another big task that I look into daily. We have quite a lot to say in the field at the moment, which is a great marketing and sales tool.
What brands do you take inspiration from?
That's a good question! Being a purpose-driven FinTech in every decision we make, we are ultimately guided by trying to help people feel good about money and improve their financial wellbeing.
I think a brand that is doing that really well in Australia is Athena Home Loans. They had an ad a while ago and the concept was "we'll get you a great home loan, and then help you get rid of it".
That's great messaging right there, spot on in terms of what they're trying to do, and then they follow through, right? So I also find the brand inspiring in terms of putting your money where your mouth is and in standing next to clients and saying "what can we achieve together?", instead of standing opposite to them and trying to sell them something.
Bud Financial is another inspiring brand. They are an English competitor of ours, and they are doing a great job. In the UK, the Open Banking field is a couple of years ahead compared to Australia, and I definitely take some inspiration from what they do. They publish some great, well-structured reports and their communication is always clear and understandable for their audience.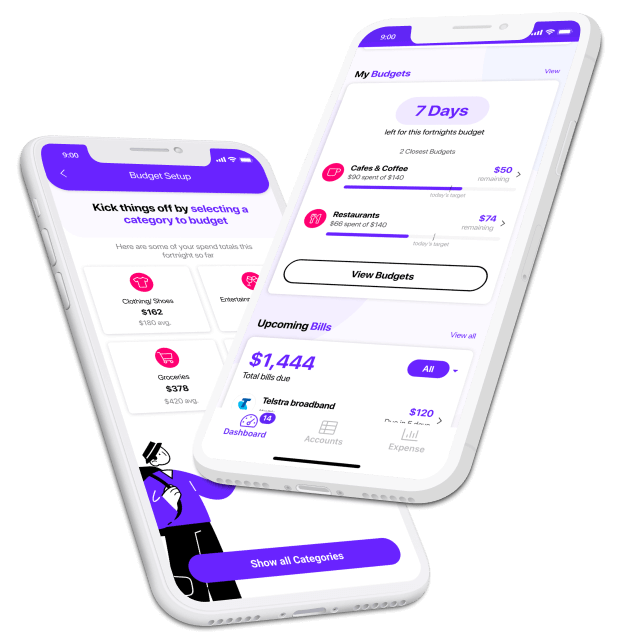 Software and tools recommendations: what is the one software you can't work without and why?
I actually have three of them. First of all, Slack. I pretty much live there and in our company if it didn't happen on Slack, it probably never even happened!
Second, Pipedrive. I'm probably the biggest user of this sales CRM in our company. This is where I send and qualify all my leads.
Third and last, Autopilot. We started using it a couple of months ago and it's a really great marketing automation and journey builder. It integrates well with Pipedrive, Google Ads, Slack and many other tools. It basically enables us to build multichannel journeys and helps us nurture people down the sales funnel.
What are three resources you would recommend for anyone working in your field?
Stratechery. I love this blog! It has great insights in the tech field. Whenever something happens or a piece of news comes out, they explain what it means by giving a fresh, different and smart perspective on the matter.
The Vergecast. I very much enjoy this geeky podcast and I recommend it for people that also enjoy talking about tech.
Amazon Unbound. I'm currently listening to this book and I'm enjoying it very much. I'm a big fan of non-fiction audio books, especially about tech and business.