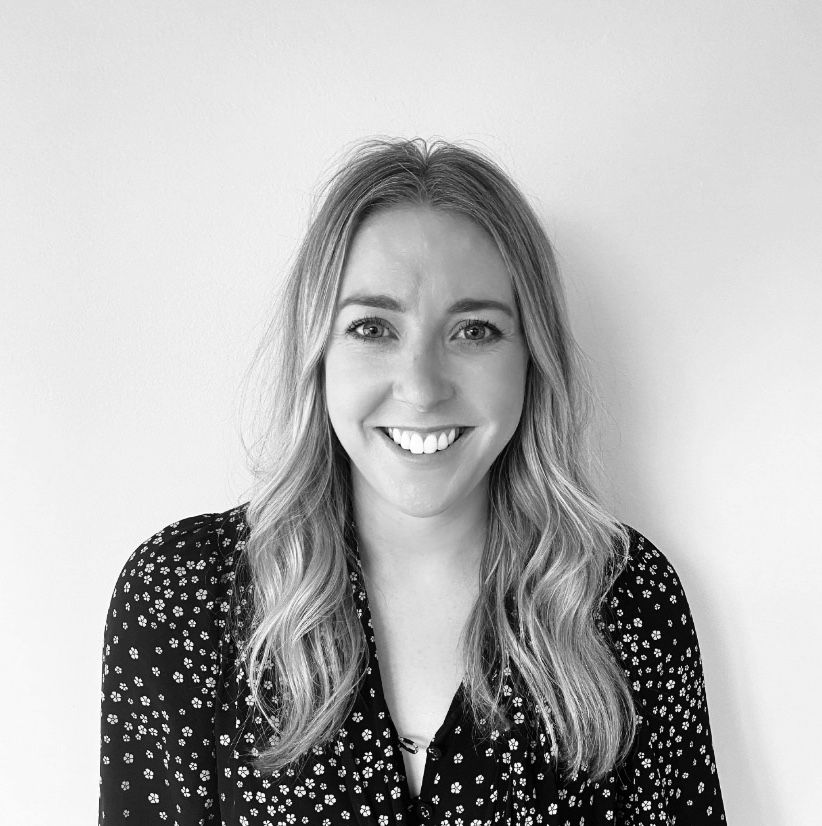 Head of Marketing and Communications, ANZ at Trustpilot on the Role of Transparency in eCommerce.
---
At Marketing Trends we are discovering what drives Australia's top marketers. Founded in 2007 with a vision to create an independent currency of trust, Trustpilot has now 120+ million reviews on its platform, with 1 review left every second. In this episode, Stephanie Gillies tells us about the platform's goal to become the first source of reference before making a purchase decision, the role that Transparency plays in eCommerce and why in Marketing it's important to have a license for creativity.  
---
Stephanie, how did your career in marketing start?
I had a fairly traditional start as I studied Marketing and Management at Uni, and from there I went into my first marketing role.
I consider myself a Marketing Generalist and I'd say all my roles have been broad ones. I love connecting the dots between channels and having a comprehensive perspective on the impact Marketing has on a business.
My career has always been in Tech and SaaS businesses. I started in mobile messaging at MessageMedia, then CX at InMoment, and now Head of Marketing and Communications for ANZ at Trustpilot.
If you hadn't pursued a career in marketing, in which other industry do you think you might be?
I always knew I'd be connected to marketing in some way, and it is hard to imagine otherwise. Yet, if I went down a completely different path, it would be in the psychology field. I'm fascinated by consumer behaviour and how we make decisions.
Could you tell us about your role as Head of Marketing at Trustpilot?
Trustpilot is a global online reviews platform where we help consumers make purchase decisions with confidence, and deliver rich insights to help businesses improve the experiences they offer.  It's a very purpose-driven company, and I joined about four months ago, feeling strongly aligned with its vision and growth plans.
As Head of Marketing and Communications for ANZ, I develop the marketing and PR strategy for the region. My role has a particular focus on acquiring new clients and helping drive revenue and brand awareness.
Being the first marketer on ground, means my role is very dynamic and fast-paced. It's mostly about balancing short-term and long-term goals. The first one is our growth goals which is reaching our customer acquisition and revenue targets. For this, I work very closely with our local sales team.
The long-term goals are related to building a trusted and authentic brand. We are aiming to become the type of brand that is the most trusted in our space and consumers use as their first source of reference before making a purchase decision.
I work collaboratively with different global teams across demand gen, digital, content, design and communications. One of the most important collaborative tasks between us is making sure that not only do we harness the global brand and initiatives, but also ensure we have a local ANZ strategy and advocate for the region.
---
Marketing & Industry Trends
What type of impact has COVID-19 had on your industry?
The pandemic has greatly contributed to Trustpilot's growth and adoption of our platform. We are helping brands across all industries build trust online, which has been significantly accelerated.
As more businesses went online, they started looking for ways to show trust and improve their reputation, make purchase decisions easier and overall build confidence in their brand. At the same time, with local and international lockdown restrictions, consumers not only started buying more online, they also started reviewing more of the products and services they've purchased. In this sense, we have seen a disruptive change in customer behaviour.
With the Internet being such a fragmented space, Trustpilot helps businesses engage with consumers and improve their experiences. Now, more than ever, there's an increased demand for trustworthy reviews and sources of information, and we can see that in our platform with a new review left every second.
What is the most exciting trend or innovation happening in your field in terms of growth?
From a general perspective across every industry, I would say the rise of brands that have a positive impact - people and planet - in the world.
As shoppers, we are becoming more conscious and involved in understanding the story behind a company and what it stands for. Consumers are choosing brands that are aligned to their values. I think this trend will continue to grow, and therefore the brands that can weave this through their brand story, content and overall strategy will win.
In terms of Trustpilot and our industry in particular, an interesting trend is the role trust and transparency play in the relationship between a brand and its consumers.
As we are all spending more time online, the way we connect to a brand is through their website, social media, or other digital channels. Consumers want to be sure that the reviews they are reading are trusted, transparent and reliable. These are the aspects that provide confidence in a purchase process. At the same time, trusted reviews motivate businesses to deliver the right level of value and keep improving.
As a marketer, what do you believe is the biggest challenge facing your industry in the future?
The first one is regarding Privacy. The traditional way of marketing is being challenged by changes in GDPR, third-party cookies, updates in iOS, and consumers becoming more conscious about their data.
Adapting to this ever-changing landscape and shifts in consumer's expectations will continue to be a challenge for marketers.
The second challenge is Attribution. As I mentioned, buying behaviour is changing. Consumers are now researching, evaluating and purchasing in places and platforms that we marketers can't necessarily measure or have full visibility over. From podcasts to LinkedIn or Slack communities, these are channels that we need to think about.
Which brings me to the following question 'if we can't track these channels, should we ignore them or should we actively start doing something about them?'
I believe it's important to have a license for creativity and try new ideas in spaces that might not be fully measurable. Even if they are difficult to report, we might miss opportunities if we remain passive.
---
Tools, recommendations & sources of inspiration
What does a typical day look like for you? How do you structure your week?
I don't really have a typical day. But, I generally start my day by checking Slack and emails to catch up with updates from the other offices around the world. Being in different time zones means I try to adjust my hours to be able to connect with them early in the morning or late in the evening.
I'm typically at my desk by 8/8:30am and my day is a mix of internal and external meetings. My internal meetings are typically with the local management team or cross-functional stakeholders reviewing upcoming initiatives, performance or solving any 'rocks' we might have. This is in addition to meeting with our agency and technology partners, or external marketing vendors. I also join WIP meetings with our global marketing teams.
I then try to block time periods in the afternoon, and at least one day a week free of meetings, to focus on strategy, reporting and execution of campaigns. It doesn't always work out that way though!
I'm also a Committee Member at Marketing Women Inc, a not-for-profit association run by volunteers that aims to inspire, educate and support female marketers. So I dedicate my after hours to our projects and my participation in the mentoring program we run.
What brands do you take inspiration from?
I like brands that connect on a personal level, are willing to take risks and disrupt their spaces.
Some local brands I admire are Go-to Skincare, Koala and Who Gives a C**p. They're all great at creating a brand, crafting a story and producing some amazing content.
From a tech and SaaS perspective, I find inspiration in Shopify, Gong and Canva.
Software and tools recommendations: what is the one software you can't work without and why?
It probably has to be Slack. It's a great way to connect with your colleagues and I also find it a good channel to check in with people in a more 'relaxed way'. It's also useful for reducing the number of emails.
monday.com is another tool we use at Trustpilot. I find it very useful to keep track of our quarterly marketing plans. It provides us with good visibility into what other regions are doing, the status of global campaigns and what the support teams are focusing on.
And I have to say, I do love a good to-do list to organise my workload!
What are three resources you would recommend for anyone working in your field?
Podcasts- State of Demand Gen Podcast by Refine Labs and How I Built This with Guy Raz, are two good ones. Listening to podcasts on the way to work is probably the only thing I miss the most about commuting into the office!
Relying on your network - The power of our network shouldn't be underestimated. Even without real life events, we should still find ways to connect with the people that inspire us. Online conferences and events are a great way to do it.
Marketing Women Inc - Yes! I will definitely recommend this. Especially our mentoring program. Twice a year, marketers from all stages of their career and a wide range of backgrounds join us for these six-month programs. We match mentees with a mentor based on their experience, background and what skills or knowledge they are looking to develop or refine. During those months, we make sure the partnership is heading in the right direction, provide resources and organise events. It's a really great network to be a part of, and has definitely helped me to stay connected to fellow marketers.