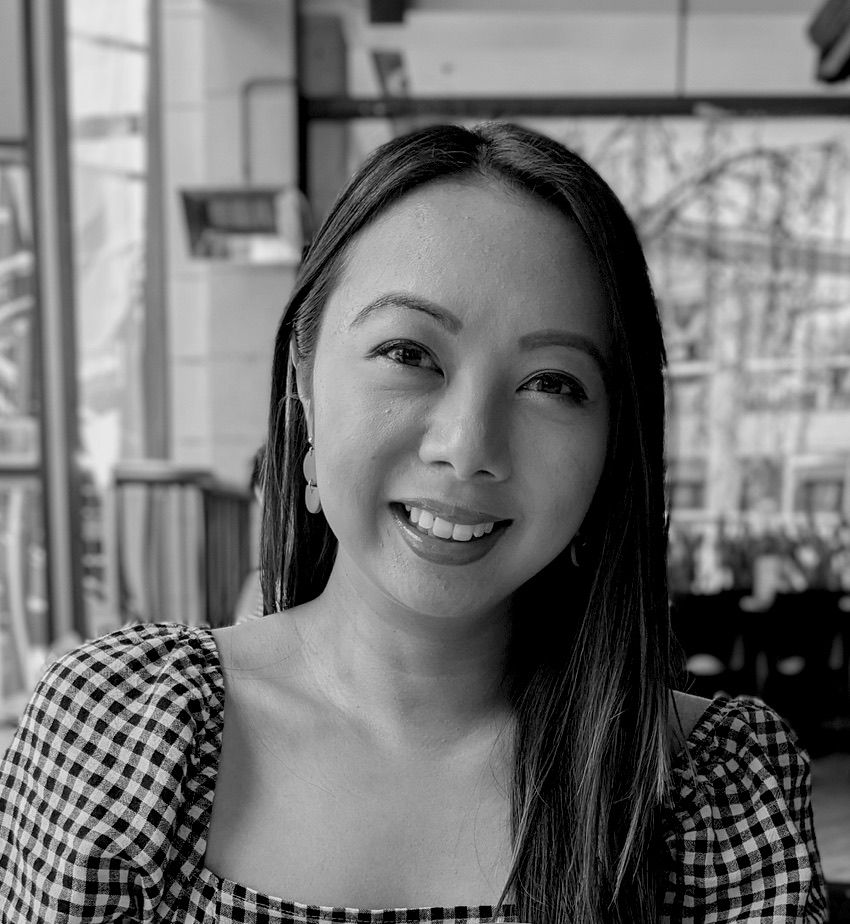 Field Marketing Manager at monday.com on Enabling Collaboration & Remote Working for +127k Companies, Across 200 Industries.
---
At Marketing Trends we are discovering what drives Australia's top marketers. Collaboration and automation workflow platform monday.com has played a key role for more than 127K companies, across 190 countries, in the abrupt transition from working in an office environment to going into full-time isolated work spaces at home. In this episode, Stephanie Perez-Israel, Field Marketing Manager for the APAC region, shares with us her career journey, gives us an insight into the company's growth and tells us why Data will continue to be the most exciting trends in the industry.
Read Stephanie's story here ↓
---
Career & professional background
Stephanie, how did your career in marketing start?
I wasn't entirely sure what career path to take and chose to do Commerce - Accounting at University. I remember choosing this because I could see myself walking in the CBD, wearing a power suit, high waisted skirt and heels (ha! How my outlook has changed).
I quickly realised, Accounting wasn't for me and started a role as a Marketing Coordinator at World Vision Australia to explore the industry. It was my first taste of event planning and cold outreach for sponsorships and guests. I loved it and knew this was the direction I wanted to go.
After uni, I entered the corporate world at Telstra, in their summer internship and graduate programs rotating in sales, business analysis and marketing roles. The rotations allowed me to have hands-on experience in various functions and how they align together in a large enterprise. The networks and friendships made, especially with those I completed the program with has been the most valuable part.
If you hadn't pursued a career in marketing,  in which other industry do you think you might be?
I studied classical piano until the age of 18, so I probably would have gone into the music industry. Maybe not as a performer (I had stage fright for so many years!) but I'm fascinated by the ability of music to help people's health and well-being through music therapy. Until this day, music continues to help me stay focused while working and get me through stressful days.
Could you tell us about your role at monday.com?
I joined monday.com four months ago as a Field Marketer for the APAC region. My role is to raise awareness and educate customers, across multiple industries (such as Marketing and PMO) that there is a more flexible and easier way to collaborate and manage every aspect of their work through the monday.com Work OS platform.
This involves driving growth in the region through lead generation, customer campaigns, working with our partners and being the local specialist to the Brand, PR and Product marketing teams based in our HQ in Tel Aviv. The variety of projects and people I meet and work with everyday keeps me super excited - best part of my job :)
---
Marketing & Industry Trends
What type of impact has COVID- 19 had on your industry?
COVID-19 has highlighted that many teams around the world weren't prepared for such a massive and abrupt change, of moving from a full collaborative office environment to going into full time isolated work spaces at home.
When the pandemic began, the way that teams worked together changed. Yet the tools to do so hadn't really evolved. This led to more sync meetings and emails, just to stay aligned on projects, follow-up actions, re-prioritise timelines, manage workload capacity, the list goes on. Employees could no longer 'tap their colleague on the shoulder' at the office, or have the 'quick hallway catch up'.
The impact of COVID-19 also made it harder for companies to keep employees engaged, focused and accountable. These inefficiencies shed light on the importance of using collaboration and automation workflow platforms such as monday.com.
We have significantly grown throughout the pandemic and it's been a wild ride. Our Sydney office opened in March last year at the peak of the pandemic's outbreak, when our Regional Director was hired as the first member of the local team. We recently listed on the Nasdaq stock exchange last June and today we are a team of almost 50 in Australia, and continuing to grow.
What is the most exciting trend or innovation happening in your field in terms of growth?
Data! A buzzword often spoken about, but still so exciting to me, as the tools to gain insights from data are continuously innovating. I think it's important, especially for marketers, to strive to use data-driven insights to demonstrate ROI and impact of campaign efforts to the bottom line, particularly as the Marketing function can often be considered a support and cost function. We should also use the insights as key learnings and continue to optimise.
As a marketer, what do you believe is the biggest challenge facing your industry in the future?
Since the pandemic, many marketers have had to shift gears in strategies, rebranding and building new campaign messages that better fit new realities, as well as be nimble to market. I think a key challenge is overcoming these process and workflow inefficiencies that can prevent teams from being fast, flexible and scalable.
If you think about the process of launching a campaign to market, a Campaign or Marketing Manager starts with filling a brief, which in many cases may be in the form of a document or spreadsheet. This brief will go to a Content Writer, a Designer, a Creative Producer, before going through approvals with Brand and Legal, then to the Social Media and Email team for execution. There's so many stakeholders involved in creative workflows, and I haven't even mentioned those that include external creative agencies!
You can imagine the amount of sync meetings, follow-ups, content file versions, and extensive task management involved to launch, especially if being managed manually. So it's important for marketers to look into tools and update processes to overcome the unnecessary admin, improve collaboration and increase agility, so they can spend more time focusing on the more fun, creative and impactful strategic projects.
---
Tools, recommendations & sources of inspiration
What does a typical day look like for you? How do you structure your week?
I always plan my week ahead on Sunday evenings and jot my to-do's for each day in my diary. I love the feeling of being organised and ready to go on Monday morning and prepared for the week ahead. My mornings and early evenings are a little crazy with my 2-year-old keeping me busy, so I also block out my calendar for workouts, walks and focus time too - I really appreciate flexible working environments!
Software and tools recommendations: what is the one software you can't work without and why?
It would definitely be monday.com (hehe!). Honestly though, I do all my work on the platform, from marketing strategy and planning, workshopping ideas with the team, keeping track of tasks and statuses, submitting briefs and viewing real-time dashboards (this part is incredible!). I love that I don't have to do the awkward "how are you going with that task and when's the ETA" conversation anymore, as the automations do that for me.
What brands do you take inspiration from?
I'm inspired by brands that change the way people live or work. Maybe it's because I'm in the middle of a number of DIY projects at home, but the first brand that comes to mind is IKEA.
They've completely changed the way people shop to decorate their homes and provided an avenue for non-builders to develop and renovate their homes (like me), at affordable prices.
From a software perspective, Uber, Canva and Google. It's always inspiring to see how their solutions evolve and enjoy their creative advertising campaigns.
What are three resources you would recommend for anyone working in your field?
Podcasts:
Mentors and Networks have been my biggest supporters in helping me navigate my career and continuously challenging me.
Team mates and customers - Working closely with the team and hearing their insights and learnings, as well as staying close to the customer - whether it be customer conversations, sales feedback, common support challenges, responses to campaigns and events.