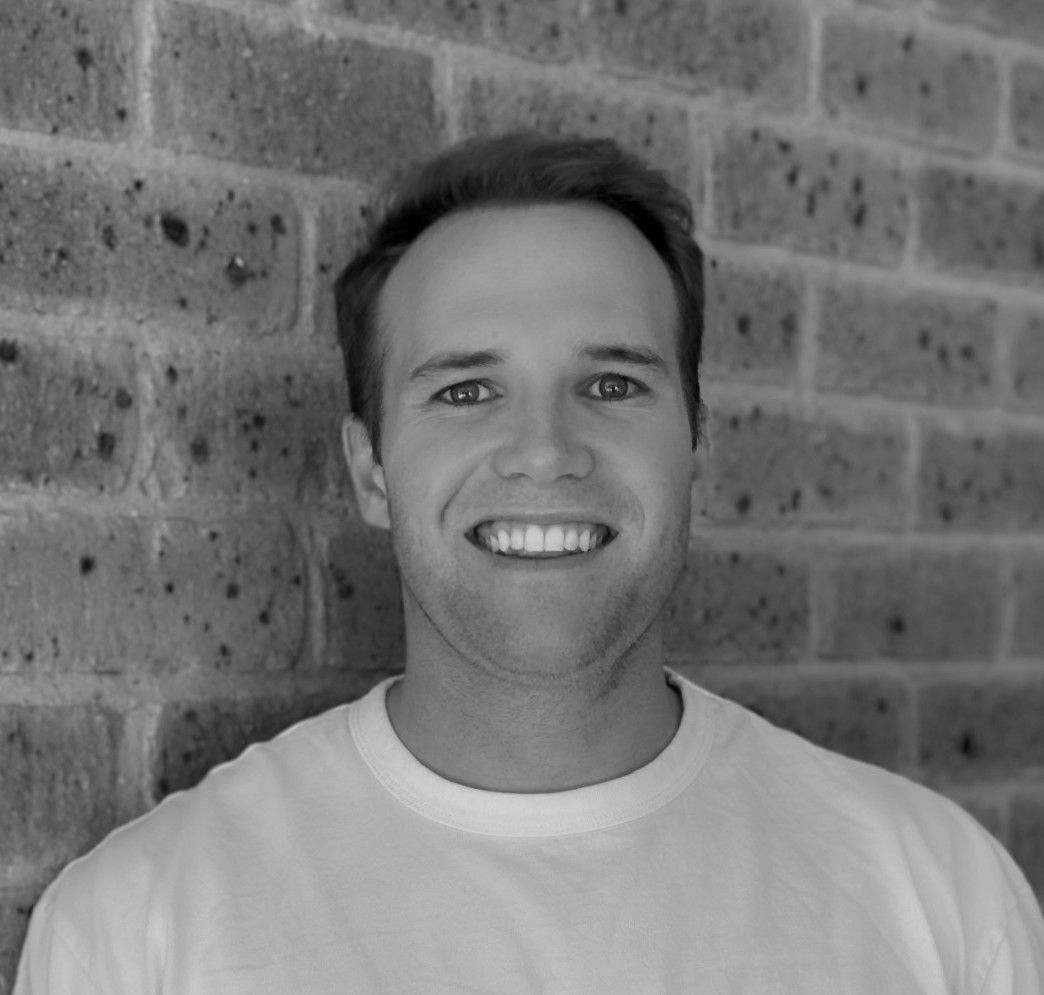 Marketing Manager at EY on Reimagining Sustainable Marketing Approaches.
---
At Marketing Trends, we are discovering what drives Australia's top marketers. EY has recently announced it is now a carbon negative company, and that it will continue to focus on reducing emissions to reach net zero in 2025. Tom Lowe, Marketing Manager at the firm, tells us what this means in terms of marketing opportunities, and shares with us insights on his role, focused on creating meaningful touchpoints with their target market and bringing the EY brand to life.
---
Career & professional background
Tom, how did your career in marketing start?
I've always been a creative person, and loved writing and the power of storytelling. After high school, I took a gap year and started working at Origin Energy, and at that point, I was unsure of what I wanted to do with my career and was considering not going to university.
A few senior stakeholders in the organisation probably saw me as this 18-year-old, pretty fresh out of school and looking for a bit of direction in life. They took me under their wing, sat me down over coffee, and we discussed what interested me and what I was passionate about.
After that discussion, I had a light bulb moment. I realised that a career in Marketing would be a really good fit for me. I ended up going to university, studying marketing and from there, worked in the higher education sector and government. I've been really fortunate to work all over the place – from the UK to the US and lots of countries in Southeast Asia… but I'm always happy to call Australia home!
I recently had the opportunity to reconnect with one of my old bosses from Origin Energy, who was part of that original discussion about my career. 10-ish years later, I was able to thank her for giving me that steer and inspiring me to pursue a career in Marketing. That mentoring had such a big impact on me, so now I try to pay it forward whenever I come across new starters joining an organisation.
If you hadn't pursued a career in marketing, in which other industry do you think you might be?
I love what I do and I see exciting career opportunities ahead. But if I could go back in time, I would probably be tempted to become a stockbroker or work in finance. About five years ago, my dad and I 'discovered' the stock market, and now I'm obsessed with share trading and tracking the market. Whether or not I'd be good at it, is another thing!
Could you tell us about your role as Marketing Manager at EY?
I work with an amazing team and my role is focused on three things: driving revenue growth through marketing, elevating the EY brand in Sydney, and strengthening relationships with new and existing clients.
EY is a relationships-based business with a global purpose to build a better working world. A lot of my time and energy goes towards creating unique and innovative opportunities to bring the best of EY to our clients and appropriately position the firm around our key agendas. For my team, this takes shape through a variety of channels – from digital campaigns, major events, sponsorships and activations with leading business networks.
In a nutshell, my role is about creating meaningful touchpoints with our target audience which bring the EY brand to life and differentiate us.
---
Marketing & Industry Trends
What type of impact has COVID- 19 had on your industry?
We're very switched on to what is on the minds of our clients. Since the beginning of the pandemic, we were constantly exploring what our clients were going through organisationally and the challenges they were facing.
We also considered the mental and emotional impact that lockdown restrictions were having on our clients, resulting in a rethink of our whole marketing strategy.
Obviously, in-person events pivoted to online events, but we also had to change the type of content we delivered. At the start of the pandemic, clients wanted to hear all about problem solving: 'How can we get through COVID? How can we solve the challenges we are facing?'
Yet, once those problems started being addressed, the demand started shifting towards entertainment-based content. Clients started preferring engagement opportunities that allowed them to have a break from their day-to-day challenges and enjoy new experiences.
An example of this is through our sponsorship with the Art Gallery of NSW, who we've proudly supported for 20 years. During the lockdowns, rather than hosting cocktail galas for the opening of exhibitions, we created amazing, content-driven online experiences. While the world was still locked up, our clients were able to digitally immerse themselves in international art exhibitions and hear exclusive insights from renowned curators - all from the comfort of their home.
It was incredibly well received by our clients and a creative way to engage and strengthen relationships, while also continuing to support the vital Arts community.
What is the most exciting trend or innovation happening in your field in terms of growth?
Digitalisation and Personalisation are the ways of the future and will continue to develop long after the pandemic. I think the big opportunity for marketers now is to create extremely relevant content for their target audiences (just take a look at the Uber successful #Spotifywrapped campaign, for example!).  The broad-brush strategy won't work anymore.
Technology has simplified this for us. Now, we can target much more powerfully and efficiently than ever before through marketing automation. However, the challenge we face as marketers is to become tech and data crunching gurus who can understand and interpret large volumes of data to drive better business outcomes.
As a marketer, what do you believe is the biggest challenge facing your industry in the future?
The need to be more sustainable and environmentally responsible, and for marketing strategies to factor that in.
Conscious consumers don't want, for example, to receive merchandising wrapped in single-use plastic or attend events where the materials used are not sustainably sourced. They also don't want to be involved with organisations that have unethical supply chains. Imagine buying a product that knowingly supported slave labour – no thank you!
EY recently announced that we are now carbon negative and will continue to focus on reducing emissions to reach net zero in 2025. This leaves us with a great opportunity to reimagine our whole Marketing approach, and clients want us to be at the forefront of this change.
---
Tools, recommendations & sources of inspiration
What does a typical day look like for you? How do you structure your week?
My day usually starts with an F45 class at 6:10am, followed by a quick beach swim and eggs on toast. I'm online by 830am-ish and ready for action! My workday involves juggling the immediate priorities of the day, balanced with what's coming up in the months ahead. I like to move at a pretty ferocious pace but also enjoy collaborating with lots of internal and external stakeholders. I usually knock-off at 5pm-ish by slamming shut my laptop (so satisfying!). Then my attention turns to dinner and catching up with family or friends.
I live and die by my calendar- which I don't know if it's a good thing or not- but basically, I would say every minute of my day is accounted for. I get a lot of satisfaction from being organised and achieving goals. I'm definitely one of those annoying list-loving people!
What brands do you take inspiration from?
I love Google. It's so deeply embedded in my life, yet they make it so seamless. I love the simplicity of their marketing approach, their whole mantra about knowing the products, knowing the user and connecting the two.
At this time of year, I eagerly await the Christmas campaigns by UK retail giants, Tesco, Marks & Spencer and John Lewis. For me, it's like watching the Superbowl ads. I wait all year to see what they've come up with and how they're received!
Otherwise, Qantas, AirBnb and the Big Four banks are pretty firmly on my radar.
Software and tools recommendations: what is the one software you can't work without and why?
Well, that's easy!  Microsoft Teams for everything related to work and Google Home Hub for my everyday life. Otherwise, it's Excel (not very exciting but I'd be lost without it!).
What are three resources you would recommend for anyone working in your field?
AFR - It's the first thing I read in the morning to keep up to date with what's happening in the business world and corporate Australia.
Exercising - Yes, I know it's not a ''resource'' but starting the day off with some exercise sets me up for success for the rest of the day. It unlocks my energy and I'd recommend it to everyone.
LinkedIn – I love LinkedIn and it's probably my most-used social media platform these days. It's a great way to build and maintain connections, find out what's happening in the market and be part of discussions on hot topics.