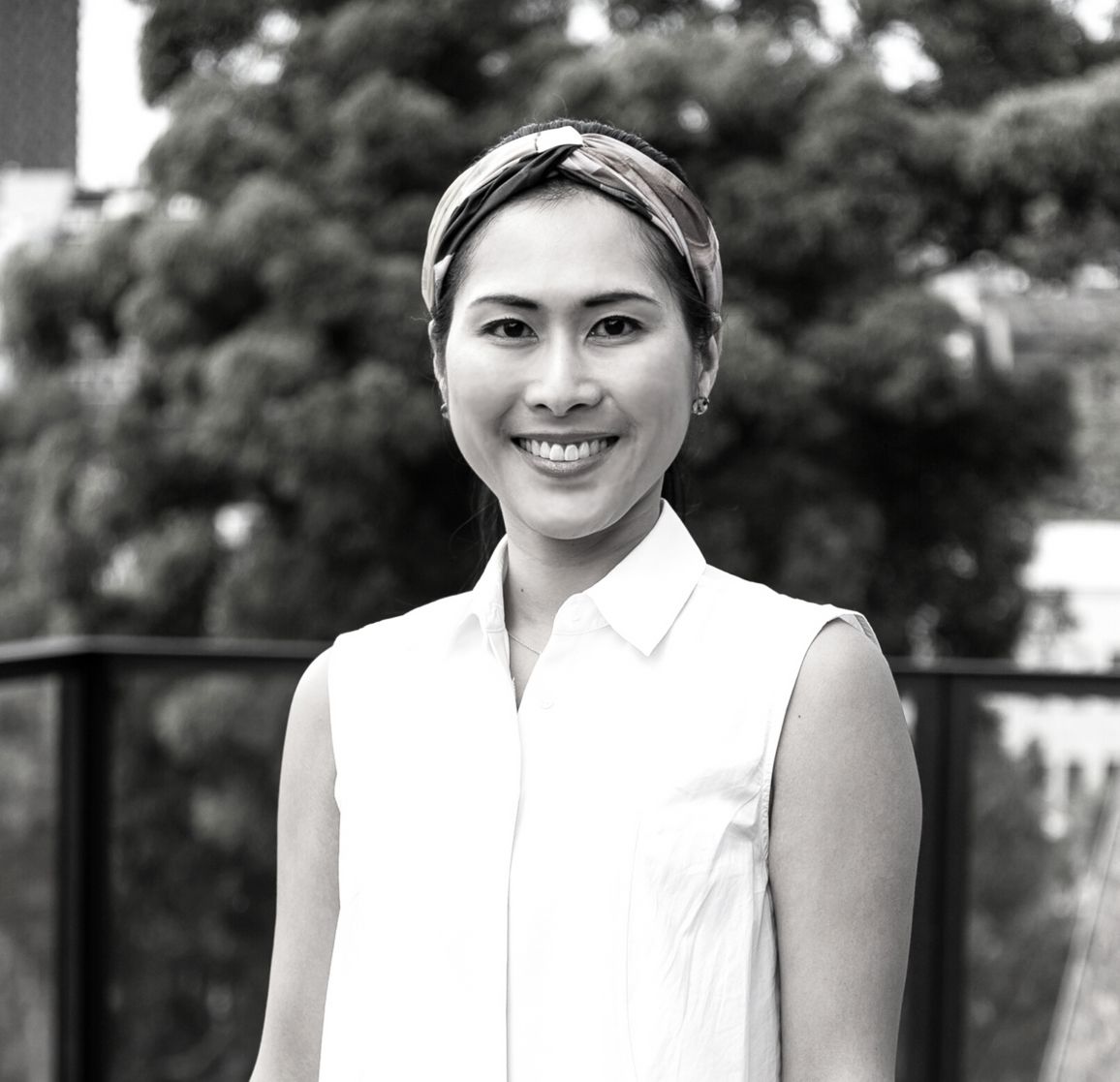 Head of Demand Generation at DiviPay: on the platform's growth, customer centricity and the future of B2B marketing.
---
At Marketing Trends, we are discovering what drives Australia's top marketers. Vanvisa Brown is the new Head of Demand Generation at DiviPay, a rapidly growing all-in-one spend management platform. With vast experience in B2B marketing, she discusses the future of Account Based Marketing (ABM), customer centricity and influencing behaviours at all stages of the buyer decision journey.
---
Career & professional background
Vanvisa, how did you start working in marketing?
I started my career in B2B marketing in the HR technology industry. For a short period of time, I moved into B2C working on my own startup, but it didn't go as expected! I'm part of those 90% who fail at their own startup - although I did learn a lot. I also realised that I really enjoy working in the B2B marketing space. It definitely requires a different mindset.
From HR tech, I moved into lawtech, martech, safetytech and now I'm working in fintech. It's very interesting to see that each requires a slightly different skill set but they are  transferable between these  industries.
Working in B2B marketing and demand generation, there are concepts that are very similar across every sector; you are still looking at the customers, not from a personal point of view, but from a buying committee perspective.
If you weren't working in marketing for an organisation, is there another passion of yours that you'd like to pursue?
When I had to choose my university degree, I had a strong desire to become a news reporter. I was very interested in current affairs. I wanted to have first-hand experiences and be able to broadcast that information to a broader audience.
Yet, although I was interested in another path, I wouldn't want to change my career in marketing.  I'm truly passionate about growth, revenue and demand generation.
Tell us a bit about DiviPay and your new role as Head of Demand Generation.
I joined the company 2 months ago, so it's still early days for me. DiviPay is an all-in-one virtual corporate card and expense management platform that enables finance teams to better manage, control and streamline spending across their organisation.
For example, finance teams and managers can quickly and easily create virtual corporate cards for team members to spend on business related payments in seconds. The funds allocated to virtual corporate cards can be restricted to specific categories or merchants, ensuring that spending aligns with the intended purpose and eliminating potential misuse. Employees can request and use these funds through a mobile app.
Our platform also integrates with accounting software, eliminating a lot of administrative work for the finance teams.
What can you tell us about your team?
Our marketing team is growing, we are definitely hiring. In the meantime, I'm getting a lot of help from the product, engineering and customer success teams as well as the sales team. I am also working closely with the CEO.
Marketing & Industry Trends
What's DiviPay focusing on at the moment in terms of Growth?
With additional funding, we are growing our sales, marketing and engineering teams. We are also focused on broadening our customer base. We have found our niche market and are focused on acquiring new customers in this particular market segment.
We are also focusing on helping customers buy the product, not convincing them to do so. This is a major change for us. Instead of trying to convince people that they need to buy a product, now it's about how we can help them buy it.
We know that there's a real demand. We know that there is a pain point, and that's why the business exists, and why people love the product. But there's still many businesses in Australia that don't know who we are and our solution exists.
An important aspect of effective marketing strategy for me is focusing on the right people within an organisation. I see a lot of companies building their content and mapping their whole strategy towards the ultimate decision maker. Yet the people experiencing the pain points in an organisation are usually not the ultimate decision maker. So it's important to focus on how to bridge that gap.
What are your thoughts around the impact COVID had in the fintech industry?
My personal opinion is that the digital transformation that happened across other industries last year, occurred in fintech as well. Many fintech organisations grew substantially, doubling or tripling their revenue, as well as their user base and net new customer acquisition. It's been the same for DiviPay, our monthly active users have doubled in the last six months.
This is clear evidence of the industry's growth. It's also proof that we now expect technology to enable our work activities in such a way that we can reach the same or better levels of performance as before the pandemic.
What trends in the industry do you think are going to be big in 2021?
Two or three years ago if we talked about Account Based Marketing, not a lot of people would know what that was.
A recent survey published by SiriusDecisions showed that we passed the tipping point and everybody is familiar with the term. The survey showed that 20% of the companies are starting to apply ABM; 40% have been doing it for 1-2 years and 40% have been doing it for 2+ years.
Marketers are trialling what works for them in terms of ABM, however, there is still no real playbook for everyone to follow.
When it comes to implementing an Account Based Marketing program, there are many teams involved: marketing, sales, customer success and the leadership teams. It is important that our team goals are aligned and agree on how we are going to execute it.
It's also important to understand the customer use case and translate it into a story so we can build a personalised experience for each account or sub segment.
The good thing is that there's no right or wrong in doing ABM  and you don't need to have a big team or budget to implement it.
Another trend that I'm noticing, and more related to the B2B fintech industry, is how customers expect the products and services to provide the same experience they get in their personal life.
Personal day-to-day payments are not the same as business transactions. There seems to be a gap in terms of app interface, user experience or processes.
Many organisations, from tech startups to big corporations, have already been working to solve these problems for a long time, and we have started seeing big improvements already. There will definitely be more to come this year.
Tools, recommendations & sources of inspiration
What does the typical day look like for you?
We have a daily team standup in the morning. We work on a 2-week sprint, and all tasks are visible on a Jira board, especially for the growth team. I try to limit internal meetings to no more than 3 a day.  I also join customer demos at least twice a week.
We also have our revenue team weekly sync and a growth retro meeting at the end of the week. Everything we do here is transparent to all team members. This allows us to be able to work collaboratively, closely with customers and at speed.  

My first week at DiviPay I asked my colleague to help me with a case study. Three hours later I received a written case study completed by a customer. It was very exciting to see that our customers are happy with our product to write a case study for us in a matter of hours.
Yet, as I mentioned, it's still pretty early days for me so at this point, it is about building  the foundation for our growth team.
Are there any brands you take inspiration from?
I follow a lot of marketing leaders in the growth, marketing and demand generation space. They are very inspiring.
I also take a lot of inspiration from successful companies that are operating in the fintech industry. Nowadays, we are all so connected that we can share our lessons and learn from each other. At the end of the day, we are facing the same challenges, and I really like learning from peers in the industry.
Throughout your career, which softwares have you relied on?
Analytics tools! Definitely, tools such as Amplitude or Mixpanel allow us to build and measure our demand generation and marketing programs, run experiments and most importantly, work collaboratively with other teams.
What type of podcasts do you listen to? And which other resources would you recommend?
I normally listen to marketing podcast series on my way to and from work twice a week. Currently I'm enjoying The Breakout Growth, State of Demand Gen, Growth Colony and The Growth TL;DR.
In terms of resources, my  go-to these days is BrightTalk. There are a lot of great and up-to-date resources on Demand Generation, ABM, Growth Marketing and Product Marketing here. I also try to keep up with the latest research from Forrester on all things B2B marketing.