At Marketing Trends, we conduct in-depth interviews with Australia's top marketers to find out their stories, routines, toolkits and sources of inspiration.  A while ago, we asked our community what type of content they'd welcome in a world of over-information and that was the start of Trends Digest.
Every week, we curate the best recommendations, the greatest insights and top news into a 3-minute read.
We're really keen to make this worth an open in your inbox every week, so please reply to this email with any feedback suggestions you have.
---
Featured Articles
Nadia Lotter: Head of Marketing & Online at Boody on Growing a Sustainable Basics Brand.

Karim Mouahbi: Head of Marketing at Mad Paws on Going Vertical in the Pet Space.

Amanda Behre: Head of Marketing at Gumtree Australia on Being at the Forefront of the Buying Trends During the Pandemic.
---
3 Things You Need to Know in Marketing This Week
Sport Marketing: Tokyo 2020 Olympic and Paralympic Games
Taking into account the challenges involved, this year's Olympics might still be the most successful ones from a commercial and advertising point of view.
Check out the full story by Christine Powis, Author at CMO, here: How this year's Olympic Games could break new advertiser and consumer records


Q2 2021 Ad Revenues in a Nutshell (YoY)
Google increased its revenue by + 69% up to $50.44 billion, while YouTube experienced a surge of +84% up to $7 billion and Facebook grew by 56% up to $28.58 billion.
For more details, you can check out:
Facebook sees ad dollars surge in Q2 2021, as it looks to develop under 13's offering - Mumbrella
Google's advertising revenue rose 69% in Q2 - Marketing Brew

Google Ads will start testing a new program for policy violations in September 2021.
The first step in the three-strikes program, will be a warning with no penalties involved. The third and last, is the suspension of the account.
Read the complete article by Carolyn Lyden, Director of Search Content for Search Engine Land: Three strikes, you're out: Google's new ad policy violations pilot
---
Recommended News Article of the Week
Post-Pandemic In-Store Shopping: Consumers Reconsider The Value Of The Store by Anjali Lai, Senior Analyst at Forrester.
---
Recommended Guide of The Week:
13 Unexpected Productivity Hacks That Actually Work by Lindsay Kolowich Cox, HubSpot Blog.
---
Featured Tool
Visual collaborative whiteboard platform with +20M users, they've recently formed an Australia based team to serve the APAC region.
'It is incredible. Every day I realise that I can use it for something else, and I think it's great for collaboration. It added a lot of value during times when everyone was working from home, yet we continued to use it once I started going back into the office.'  Karim, Mad Paws.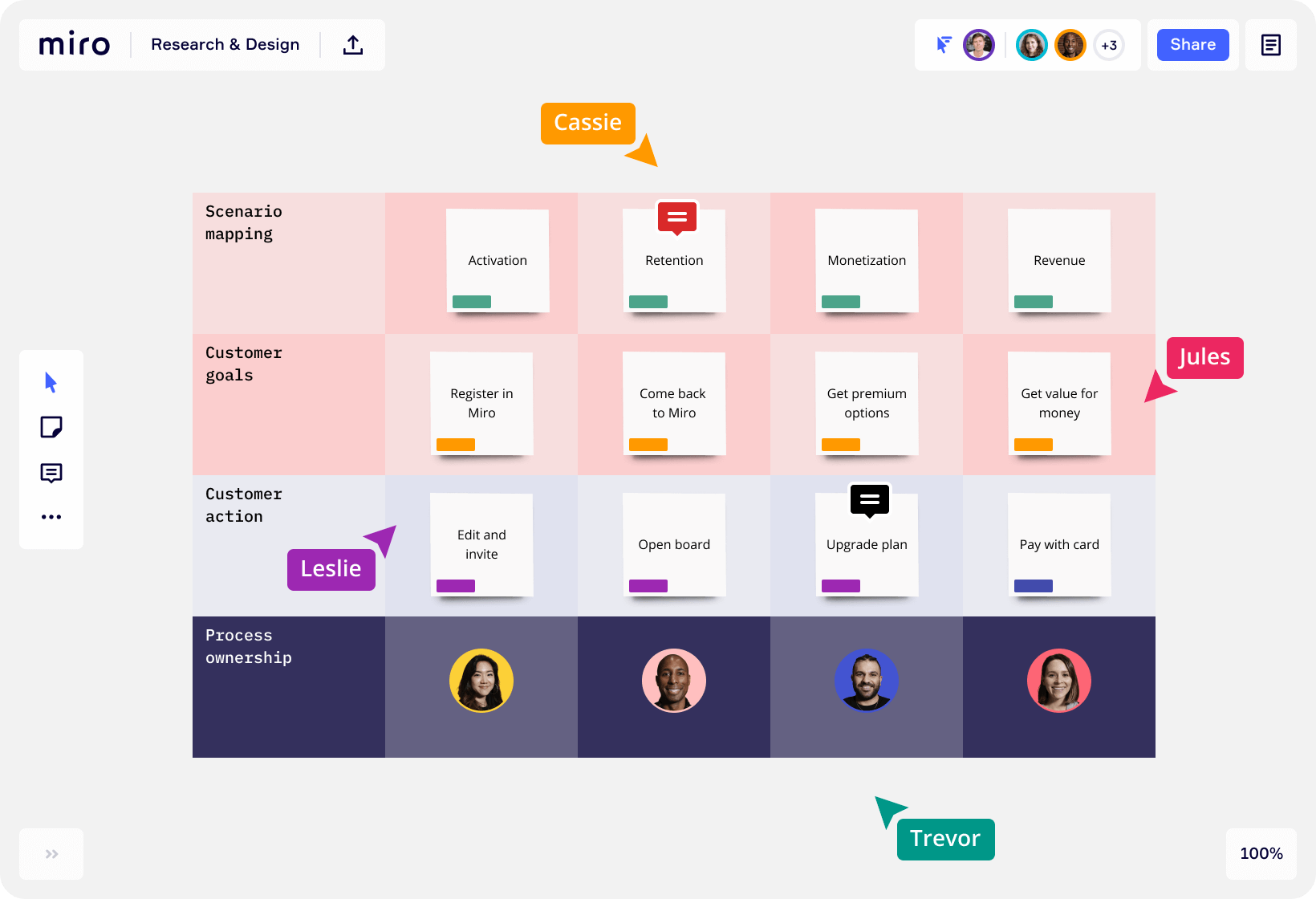 ---
Featured Resources of the week

Podcast: WorkLife Podcast by Adam Grant.
This series by Adam Grant, the organisational psychologist, centred around extraordinary people at work, gives excellent insights on team cohesion and behaviours
- Amanda Behre, Gumtree
Blog: Seth's Blog  by Seth Godin.
Founder of Akimbo, teacher and bestselling author Seth Godin shares news, updates, stories and marketing recommendations in this personal blog.  
- Nadia Lotter, Boody
Book:  Managing Oneself by Peter Drucker.
This tiny little book is quick to read but invaluable. The concept is learning what makes you tick so you can manage yourself to make a maximum contribution in your career.  
- Stephanie Challinor, AC3